10 Tips to Remember When Renewing Your License
Are you still waiting for your license card?
Due to renew your driver's license soon? Before heading to the Land Transportation Office to renew your driver's license, here are some practical tips to keep in mind.
Get there early.
Best to get a jump on everyone else!
It doesn't hurt to call the Land Transportation Office (LTO) branch beforehand.
ADVERTISEMENT - CONTINUE READING BELOW
This is to make sure that everything is working fine. You will be told which branch to go to if there are any problems.
Don't lose any of your receipts.
Or you might end up having to line up again. Hold on to that piece of paper that proves you paid P200 for that "medical exam."
If you have any past traffic violations, settle them first before showing up at the LTO.
If you don't, an alarm will go off and you can't proceed to the next step without paying the fine. Some folks have to go to the provinces to settle the fees before being able to renew! And if an MMDA officer lets you off with a "warning," it doesn't hurt to check the status of your license to make sure that a violation wasn't listed on it anyway.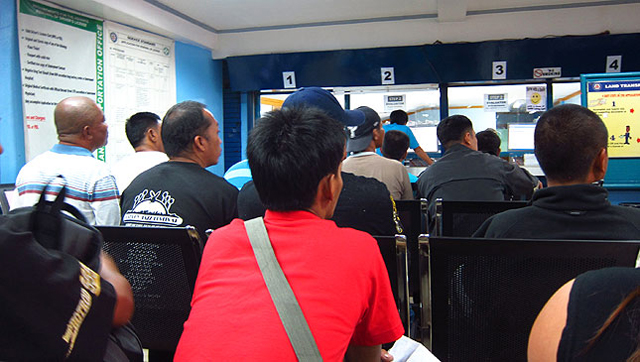 ADVERTISEMENT - CONTINUE READING BELOW
Be nice.
It doesn't hurt to be pleasant, especially when the people working at the LTO are trying their best to keep things moving along.
Don't deal with fixers.
Why? Because you don't have to; it may not look it, but the renewal system is more or less okay. Don't help perpetuate corruption.
Be patient.
The sooner you come to grips with the fact that you are dealing with a government office, the less painful the experience will be.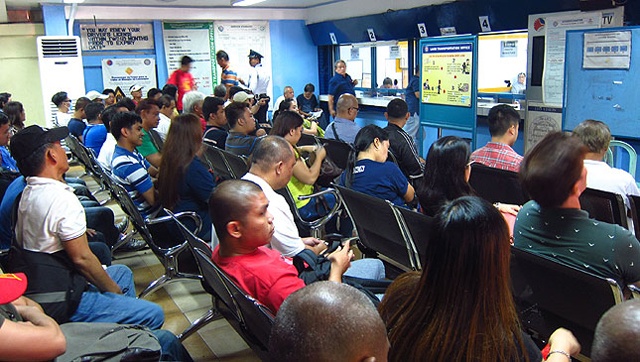 ADVERTISEMENT - CONTINUE READING BELOW
Make a friend.
Kill time by chatting with the folks in line with you! It's a stress-reliever when you're able to voice your frustrations about the waiting time, and you can be pretty sure at least one person's going to commiserate.
Bring snacks.
Because you will get hungry. Trust us.
Don't be scared of the LTO.
We see and hear so much news about this agency all the time, but please see things for yourself first and save judgment for later. You might be pleasantly surprised if you expect the worst! Some of these folks are at the front line and deal with irate citizens, day in and day out.
Is three to four hours acceptable for license renewal? No, it's not. But things could be so much worse. We can only hope things will continue to get better.
Photos by Paulo Rafael Subido
This story originally appeared on Topgear.com.ph.
ADVERTISEMENT - CONTINUE READING BELOW
*Minor edits have been made by the SPOT.ph editors.
Load More Stories