Dan Matutina and Plus63 Design Co. on How Good Graphic Design Makes for a Better City
See how his distinctive style is changing the face of design, one creative solution at a time.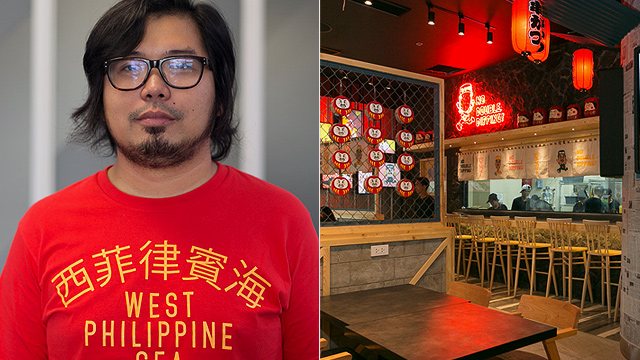 (SPOT.ph) Manila's evolution as a city hinges both on the built environment and its rapidly changing two-dimensional skin. Graphic design adds visual texture, color, and distinct character to the spaces that surround us. Through the billboards that populate high-traffic thoroughfares, the logos, symbols, and content that bring brands to life, and through typefaces that make information accessible, fun, and entertaining, design reveals layers of meaning in the city we move in.
Take inspiration from designer and illustrator Dan Matutina, known for the distinctive, direct and impeccably modern work he's done with some of the country's most widespread brands and game-changing companies, as he discusses design in-depth.
How did you get started in design?
I started doing graphic design in college. I majored in Visual Communication, and graphic design was a focus point in the course. At that time, the field was still transitioning from manual to digital work. It was where I experienced designing things by hand. It was really tough, haha! A lot has changed because of technology and because of it, design has become a thriving industry today. There are more graphic designers now compared to when I started, but [the industry] still has room to grow.
What's the most exciting part of the graphic design industry in Manila?
The graphic design scene in Manila is exciting, energetic and vibrant. Design events and conferences like Graphika Manila pull in a lot of people. Collaborations are happening between and among industries and disciplines, and both large and small-scale companies are investing in design. There are talented young designers doing good work. 
ADVERTISEMENT - CONTINUE READING BELOW
There's a lot of promise in brand-identity design. Right now, companies see value in spending for it. Even small- and medium-sized businesses are starting to invest in good branding.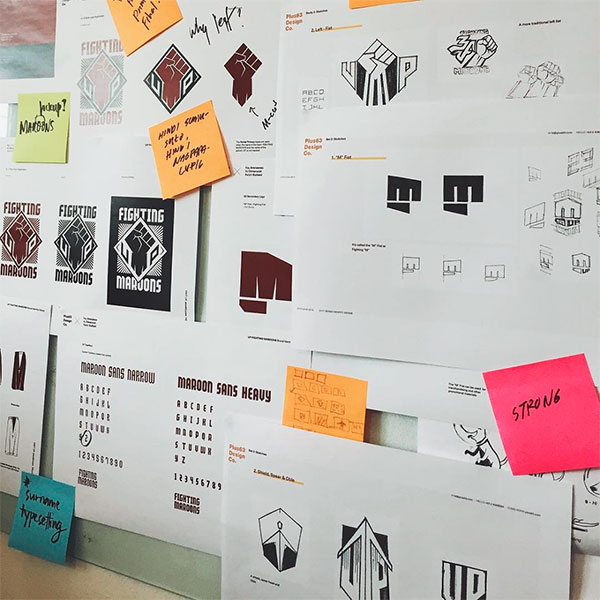 CONTINUE READING BELOW
Recommended Videos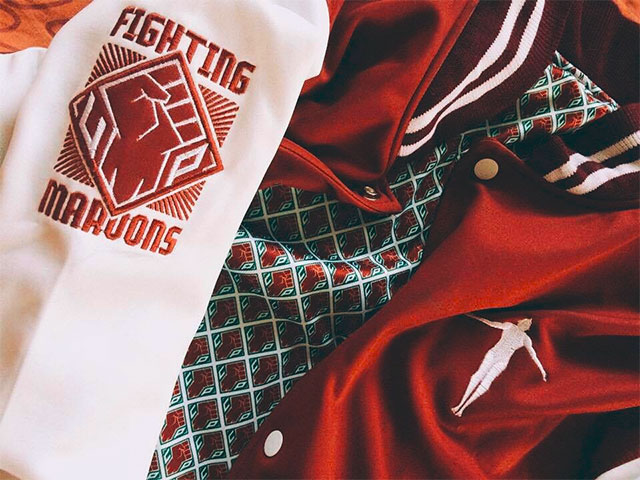 This was one of the biggest (in terms of scope) projects we've worked on the studio. It was personally memorable for me because I graduated from UP and I never really had "school spirit" for UAAP games. When we worked on the branding for the Fighting Maroons, I was able to meet the student athletes and was inspired by their stories.
ADVERTISEMENT - CONTINUE READING BELOW
How do you think it's affecting the way our city is perceived?
In Metro Manila, graphic design is everywhere: from billboards, posters, signage, way-finding (directional signs), warning signs, et cetera. It's one of the elements that help define a space or an environment. If you're on the road and there are billboards blocking a great view of the city, you feel that you're missing something. 
In Metro Manila, the way-finding system is disjointed and not well-implemented. It makes navigating around the city frustrating.
What's the toughest part of your job?
Running and maintaning a design studio has always been the most challenging part of being a graphic designer. It's because we take care of everything—administrative work, handling the business side of things, strategizing, and still churning out creative work. I personally want to keep my studio (Plus63 Design Co) small, because I don't want it to be grow big and become unwieldy.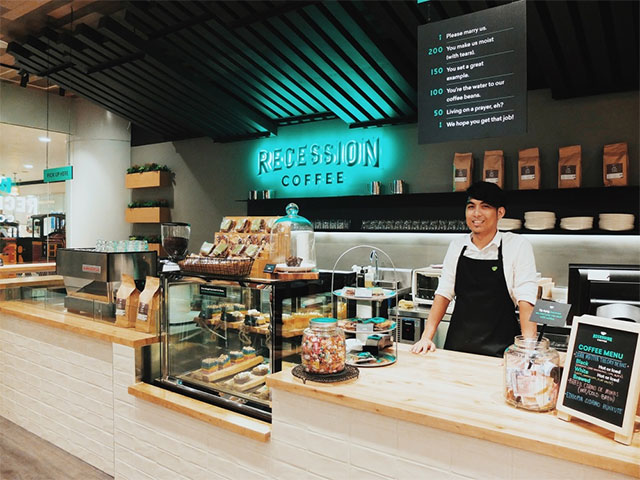 ADVERTISEMENT - CONTINUE READING BELOW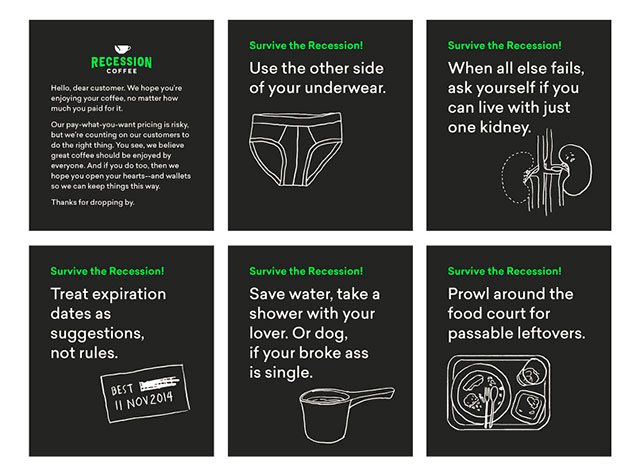 We created a brand that serves pay-what-you-want coffee. It was a crazy concept and I'm so happy the client loves it.
What would be your dream project and why?  
Right now it would be awesome to work on more high-tech stuff like VR and AR. It's a young industry, so you can easily introduce new design ideas.
I'd also love to work on the brand identity design of an airline company. It would be nice to design the livery of an aircraft.
ADVERTISEMENT - CONTINUE READING BELOW
We had a really great time working with Summit Media team for their rebrand. It's so nice to work with a big company that's open-minded.
What are you currently working on?
We're working on various brand-identity projects at Plus63 Design Co. for restaurants, a lifestyle brand, a gadget shop, and a furniture brand. We're also working on the rollout of Summit Media's most recent rebrand.
Hydra Design Group is also keeping me busy. Hydra is a multi-headed design firm, formed by independent studios with a common passion for creativity, craft, and collaboration. As separate studios, we work in small, nimble groups; as Hydra, we have the strength to take on bigger projects as a unit. The members of Hydra are Plus63, Inksurge, Acidhouse, and KM Design. We're already working on some projects as a group. It's been a great experience so far. Hydra has become the answer to keeping my studio small while having the option to scale when necessary.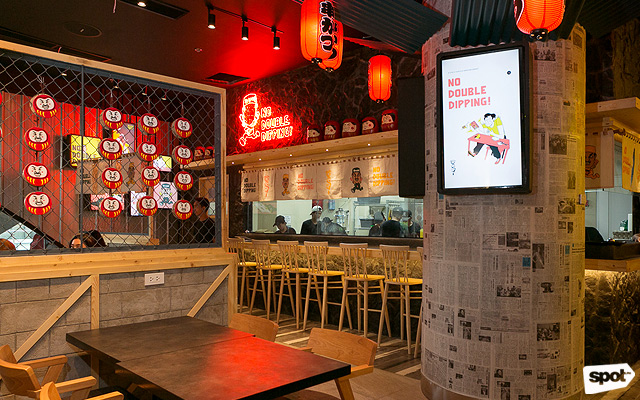 ADVERTISEMENT - CONTINUE READING BELOW
It's one of the studio's more recent projects. We enjoyed working on this because we were able to create a fun brand identity for Kushikatsu Daruma. We were also able to collaborate with other studios on this project: KM Design for the interiors, Acid House for making the posters move and Happy Garaje for crafting the Daruma dolls for us.

Could you tell us more about your latest project, Kushikatsu Daruma?
Kushikatsu Daruma is a kushikatsu or kushiage shop from Osaka, Japan. It's a popular food destination known for fried food sticks and its tagline, "NO DOUBLE DIPPING." Kushikatsu Daruma discourages people from dipping the sticks into the sauce again after the first bite.  
The studio was tasked to do the local implementation of the Kushikatsu Daruma brand. We wanted to focus on the "NO DOUBLE DIPPING" slogan of the shop. In the Philippines, people are used to double-dipping when eating street food like fish balls, isaw, et cetera. We thought a fun and interesting way to tackle this was to create PSA (Public Service Announcement) materials in the shop discouraging people from double-dipping. I'm not sure if that will solve that problem, but I'm excited (and nervous) to find out. Haha!
We designed most of things you'll find in the shop. More than the branding, graphic design and illustration work that we did, it was collaborating with other designers that made the whole process fun. KM Design designed the space, Acidhouse animated our moving posters and Happy Garaje crafted the custom daruma dolls we illustrated.
ADVERTISEMENT - CONTINUE READING BELOW


Check out more of Dan Matutina's work at twistedfork.me and plus63.com.



Your guide to thriving in
this
strange new world.
Share this story with your friends!
---
Help us make Spot.ph better!
Take the short survey
Load More Stories