10 Watches Worth Selling Your Kidney For
From Baselworld 2017. We kid, of course...kind of.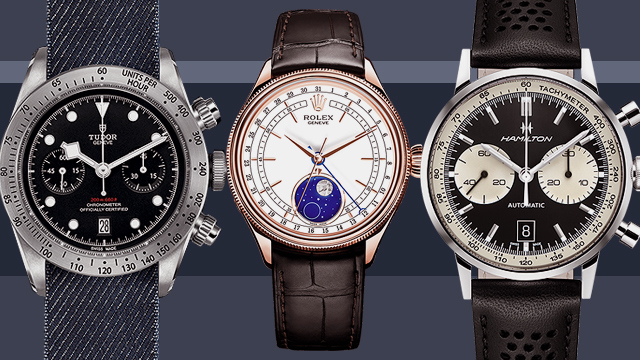 (SPOT.ph) After all the pomp and circumstance with watch and jewelry fairs, there is a lot of razzle dazzle from watch brands like Patek Philippe and OMEGA, and independent names like MB&F and Kari Voutilainen who are eager to grab your attention and more importantly, your wallet. Baselworld, which is held annually in Basel, Switzerland every third week of March, is considered the largest watch trade fair in the world. Compared to its more exclusive contemporary, the Salon International d' Haute Horlogerie in Geneva held in January, Baselworld has been open to the general public since its creation in 1917, where mere mortals can gaze upon expensive chronometers and timepieces, as well as the most outrageous and craziest watches that are meant for show and entertainment.
Here are 10 novelties from Baselworld 2017, from the most innovative, the biggest surprises, and the darlings of the entire watch fair.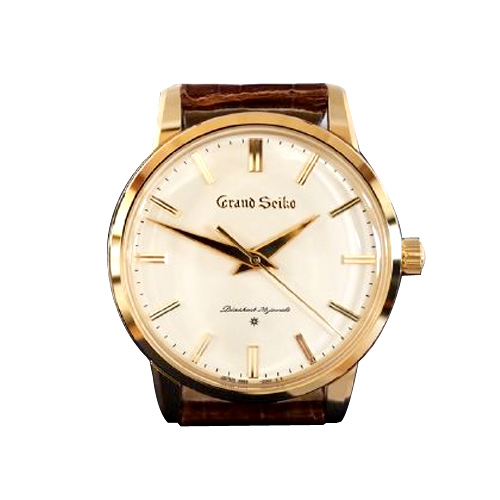 Grand Seiko SBGW 251, SBGW 252, and SBGW 255 Limited Edition
ADVERTISEMENT - CONTINUE READING BELOW
Since its creation in 1960, Grand Seiko has been one of the most exclusive and elusive sub-brands within the Seiko watch collection. Up to late 2010, Grand Seiko was exclusive for the Japanese watch market and collectors had to purchase it directly from Japan or buy from third-party sellers. In 2010, Seiko released the Grand Seiko to the market with much success and recognition. In 2017, Grand Seiko announced that it will be its own separate entity from the main Seiko brand. This means that instead of the logo of "Seiko" on the top and the name "Grand Seiko" on the bottom of the watch dial, it will just be called "Grand Seiko."
CONTINUE READING BELOW
Recommended Videos
To kick start the launch of Grand Seiko as its own independent brand, they're releasing a limited re-issue of the original Grand Seiko wristwatch based on the original version launched in 1960 in three distinct models: stainless steel, gold, and platinum. Updated from the original 36mm diameter, it has been slightly upgraded to a 38mm with a hand-wound Grand Seiko caliber 9S64. The 18 karat gold version (SBGW252) reminiscent of the original Grand Seiko will be released with only 353 pieces and priced at U.S. $17,200 (approximately P862,924). The stainless steel version (SBGW251) will be released with only 1,960 pieces marking the year of the creation of the Grand Seiko and priced at U.S. $5,700 (P285,969).


The most exclusive version of the re-issue, the platinum version (SBGW255) will be released with only 136 pieces commemorating the 136th birth anniversary of the Seiko Watch Corporation but also has a maximum time deviation -1/+5 seconds daily, while the gold and steel versions have an accuracy of -3/+5 seconds daily. The platinum model will be priced at U.S. $30,600 (P1,535,202).
ADVERTISEMENT - CONTINUE READING BELOW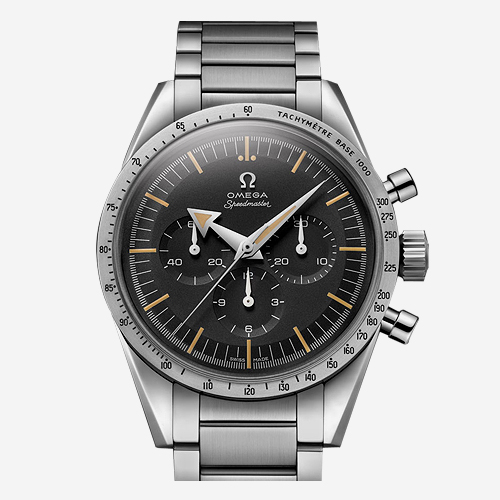 OMEGA Speedmaster
OMEGA Speedmaster 60th Anniversary Limited Edition and the OMEGA Trilogy Collection
OMEGA has been around for 169 years. The iconic Speedmaster, which has been in production since 1957, became known as the "Moonwatch" because it was worn by American astronaut Neil Armstrong and the Apollo 11 crew when they landed on the moon in 1969. Since then, the Speedmaster has earned a cult-like following among collectors, with some even posting photos on social media with the hashtag #SpeedyTuesdays.


In commemoration of the iconic watch, OMEGA has released a special limited edition of the Speedmaster using the original watch configurations from 60 years ago. The dial sports a tropical brown hue and faux vintage look with luminous hands and numbers. Like its earlier predecessor, this limited edition is 38mm in diameter with flat lugs differentiating itself from its modern equivalent in production at 42mm with curved lugs. The OMEGA Speedmaster 60th Anniversary Limited Edition is fitted with the modern caliber 1881 and is priced at CHF6,700 (P341,164).
ADVERTISEMENT - CONTINUE READING BELOW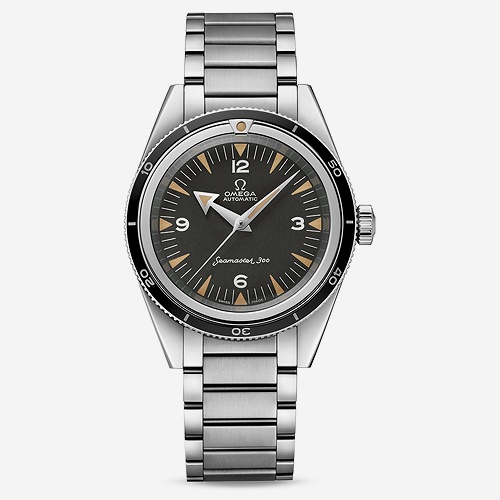 OMEGA Seamaster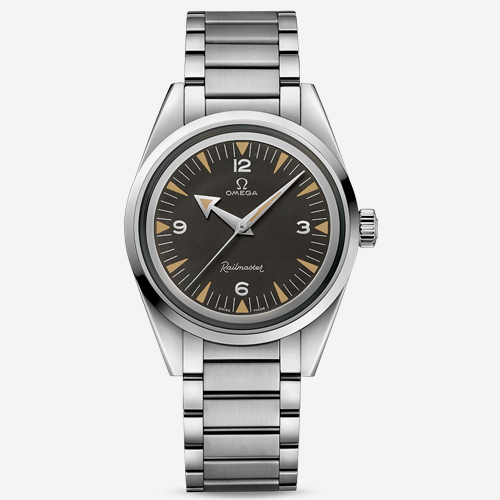 OMEGA Railmaster
Though focus was on the Speedmaster this year, people often forget that in 1957 two other watch models were launched: the Seamaster which is the sportier brother to the Speedmaster, and the forgotten Railmaster that was meant to be used by train drivers and conductors. OMEGA has decided to issue two specific reissues of the Seamaster and the Railmaster at the same time. The Seamaster 300 Limited Edition holds a modern caliber 8806 and sports the same bezel from 1956. It is priced at CHF6,500 (P330,980). The Railmaster Limited Edition, which has the same caliber as the Seamaster, has a much thicker dial compared to its original version in order to counter magnetic fields which was the main feature of the watch. It is priced at CHF6,300 (P320,796).
ADVERTISEMENT - CONTINUE READING BELOW
All the modern re-editions of the three watch models come with vintage leather packaging containing a leather strap and a NATO watch strap; they are each individually released at 3,557 pieces. But for those who would like to own all three versions of the modern re-editions, OMEGA has released the Trilogy set that features all three wristwatches with a matching vintage red OMEGA leather box and comes with three distinct leather straps, three distinct NATO straps and watch strap change tool. A slight difference between the Trilogy and the individual modern re-editions of OMEGA is that the dial is marked with the word Trilogy and all timepieces are numbered per set. The OMEGA Trilogy box set is priced at CHF20,000 (P1,018,400) and will only be released in 557 sets.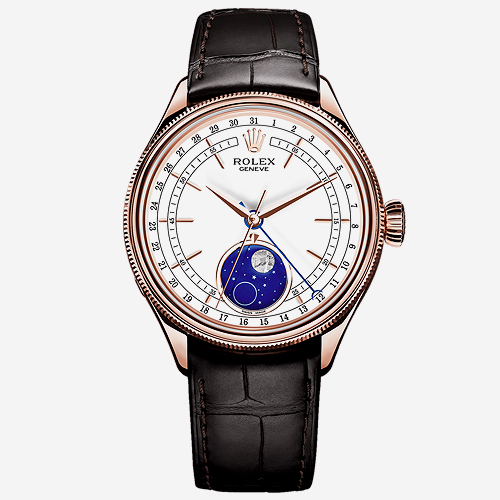 Rolex Cellini Moonphase
Every person would consider Rolex as the quintessential man's watch. Because of its popularity over the decades, it is the top-selling wristwatch across the globe. Even if you are not a watch collector, a Rolex can easily be spotted across the room. But people forget that Rolex, the Swiss watch brand that is known for its divers including the Submariner and the Sea-Dweller, makes fine dress watches as well. For decades, Rolex has had an underrated watch collection known as the Cellini named after the 16th Century Renaissance sculptor Benvenuto Cellini. The collection sports fine time-only dress wrist wear meant for fancy occasions, evoking Cellini's bon vivant lifestyle. In 2014, the brand revamped and relaunched the collection but maintained the classic designs of vintage Rolex chronometers.
ADVERTISEMENT - CONTINUE READING BELOW
One of the biggest surprises at Baselworld 2017 was the Rolex Cellini Moonphase sporting the first Rolex wristwatch with a moonphase complication that hasn't been seen since the 1950s. What makes this watch different is the astronomical accuracy of the watch, with the complication to last for at least 122 years. The Rolex Cellini Moonphase is crafted using a white lacquer dial fitted with a deep blue moonphase disc. The complication is represented using the moonphase disc showing the lunar cycle of the new moon (an empty silver ring seen below) and the full moon (a carved meteorite disc distinctly placed above). All of this is encased in a beautiful Everrose gold casing and fitted with a black crocodile leather strap. Like with other Rolexes, the Cellini Moonphase features an automatic caliber 3195 movement certified as a chronometer and comes with a five-year guarantee. The watch comes at a commanding price of U.S. $26,750 (P1,342,850).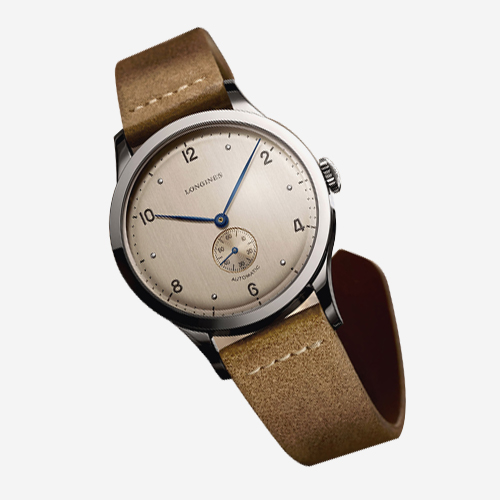 ADVERTISEMENT - CONTINUE READING BELOW
Longines Heritage 1945
Nostalgia for vintage timepieces has become prevalent in the past few years with the advent of social media, as well as watch collectors raising the bar with enormous prices being paid at auction. Because of these developments, watch manufacturers are revitalizing and even recalling previous watch models based from sketches and designs gathered from their own archives, even taking the unusual step by coordinating with watch collectors themselves. Take, for instance, the case of Benjamin Clymer, the founder of the award-winning online magazine Hodinkee whose watch site generates a significant following on social media. As with any watch journalists of his trade, he himself has a small but significant timepiece collection including the OMEGA Speedmaster given by his own grandfather, and a rare Universal Genève Tri-Compax owned by the grandson of Henry Graves, Jr. considered as one of the most significant patrons of Patek Philippe of all time. One watch that Clymer owns is a small Longines wristwatch dating from 1945 that he purchased a few years earlier from a close friend.
The watch which Clymer posted on his own Instagram page featured a salmon-colored brushed dial with Bauhaus-styled details actuated with blue Breguet-style hands and encased in a calatrava-like casing. At some point, the Longines Museum in Saint-Imier in Switzerland contacted Clymer about the watch and wanted to study the timepiece to which he obliged. Fast-forward to today, Longines introduces the Heritage 1945 chronometer with the same detailing and feel of the Longines wristwatch owned by Clymer. Paired with a suede leather strap similar to Clymer's, the Heritage 1945 presents itself in stainless steel with a flat bezel and a distinct salmon-colored dial. At 38mm, it is one of the classiest time-only wristwatches in Baselworld and one with a remarkable backstory behind it to match. It is priced at around U.S. $2,000 (P100,300) with official pricing to be announced later on.
ADVERTISEMENT - CONTINUE READING BELOW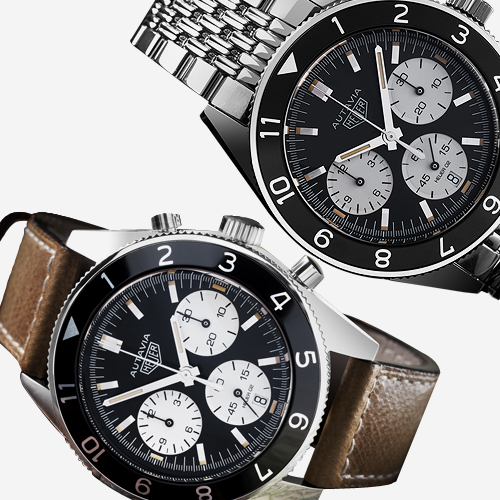 2017 TAG Heuer Autavia
TAG Heuer, one of the mid-range watch brands under the Louis Vuitton-Moët Hennessy conglomerate, has been on the frontier of innovation. In 2017, the brand teamed up with tech giants Google and Intel to create its own smartwatch called the Heuer Connect, which operates on the Android operating system to counter the growth of the Apple Watch in the age of smartwatches. But one thing is clear: TAG Heuer remains a leading Swiss watch manufacturer and over the past few years has relaunched old models of its chronometers and its sport chronographs back into the fray.


For decades, the Swiss watch industry has been a close-knit society that is not entirely engaged with consumers, unless you are considered a highly valued client of their brand. Yet, TAG Heuer has thrown out the rulebook and has let the consumer choose the way forward. In taking the unusual step of crowdsourcing, the brand asked watch consumers and enthusiasts in the Autavia Cup 2016 to pick over dozens of vintage watch designs for the designing of the new Autavia, a former sports chronograph created back in the 1960s at the height of the Formula 1 racing circuit.
ADVERTISEMENT - CONTINUE READING BELOW
The public chose the popular Autavia Ref. 2446 with Mark Three dial designed in 1966, famously known as the Rindt Autavia named after the late Formula 1 champion Jochen Rindt. The 2017 Autavia is mounted on a 42mm stainless steel case which is quite thicker compared to its earlier reference. The 12-hour black bezel imposes itself with its wide and rounded surface actuated with silver colored numbers. The dial harkens a typical "panda" dial, with a dark black background combined with white sub-registers. To add to the vintage feel of the wristwatch, the dial of Autavia uses the old logos of Heuer and Autavia on the 12 o'clock marker.


Though a reissue of a classic racing icon, the Autavia has its own powerful engine of the modern Caliber Heuer 02 with a self-winding mechanism and 90-hour power reserve to match. The 2017 Autavia is being offered in either an aged brown leather strap or a premium beads-of-rice bracelet based on the original Rindt Autavia. It is presently priced at €4,600 (P250,792) for the leather strap version, while the bracelet version is to be announced later on.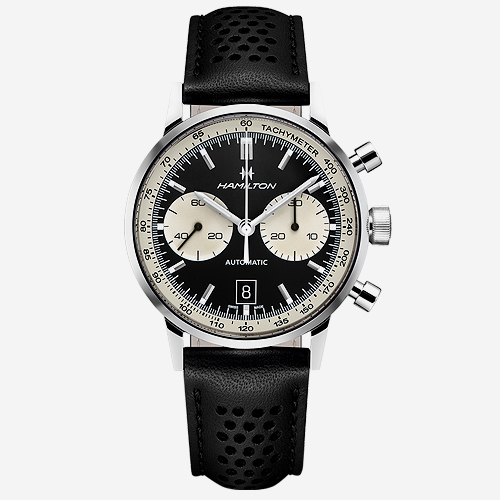 ADVERTISEMENT - CONTINUE READING BELOW
Hamilton Intra-Matic 68
Watch brands are going neo-vintage with their timepieces from as far back as the 1940s towards much contemporary times in the 1960s. The military and sports watch brand Hamilton is no exception to this trend in horology. The old and able brand is considered as one of the affordable and underrated brands for the entry-level watch collector. In the secondary vintage watch market, prices for chronographs from the 1960s towards the 1970s have skyrocketed particularly for noted brand names. For a time, Hamilton had its own respectable chronograph called the Chrono-Matic which is still quite a prized collectable amongst enthusiasts.  
Hamilton has released a vintage-inspired chronograph at Baselworld, the Intra-Matic 68. Showcasing a reverse panda dial with white sub-registers and a black foreground, its encased in a basic 42mm pump-style chronograph. The Intra-Matic 68 contrasts the black disc with its oversized white sub-registers and date window, that can be reminiscent of other 1960s type of chronographs including the likes of TAG Heuer and Zenith. With a caliber H-31 automatic movement, reminiscent of the ETA 7753, Intra-68 has a respectable 60-hour power reserve. The Hamilton Intra-68 is priced at U.S. $2,195 (P110,123.15) and will be limited to 1,968 pieces.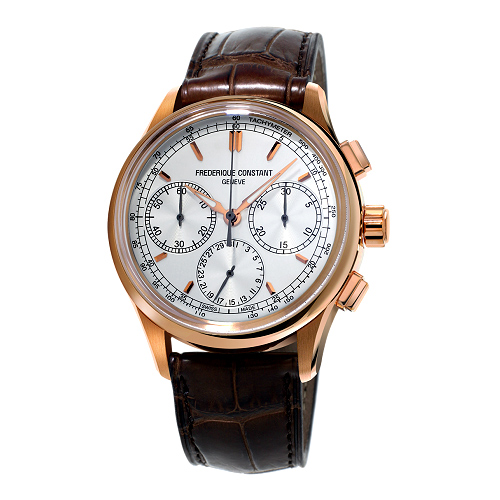 ADVERTISEMENT - CONTINUE READING BELOW
Frederique Constant Manufacture Flyback Chronograph
In recent years, independent brands including Frédérique Constant, a watch brand based in Plan-les-Ouates within Geneva, has been making waves since 1988 through the Swiss watch industry and their affordable premium timepieces and chronometers. These watch manufacturers have developed ways in producing high-end complications for a fraction of their costs. Last year, Frédérique Constant introduced its own perpetual calendar costing less than U.S. $10,000 much to the surprise of the revelers at Basel. That same year, the venerable watch independent manufacturer was undergoing a seismic management change when Frédérique Constant, along with subsidiaries Alpina and Atelier de Monaco was purchased by Citizen Watch Holdings of Japan from its founders, Peter and Aletta Stass.
This year is the first time the watch brand is joining Baselworld under the helm of the Citizen watch conglomerate and it did not disappoint at all. The once utilitarian flyback chronograph was given a classical and chic look through the Frédérique Constant Manufacture. Taking a cue from earlier chronographs designed in the 1930s, the Frédérique Constant Manufacture features an in-house flyback mechanism with FC-760 automatic caliber movement and an impressive 38-hour power reserve. The dial is actuated in three versions: silver with a dark gray background with baton indexes, silver with hobnailed texture actuated with Roman numerals and a dark gray dial with rose-gold baton indexes encased in a rose gold-plated stainless steel. All versions are sized at 42mm in diameter and actuated with the usual crocodile leather strap.


ADVERTISEMENT - CONTINUE READING BELOW
Currently, the Frédérique Constant Manufacture is being retailed at U.S. $3,995 (P200,349.25) for the rose gold-plated stainless steel version with a dark gray background, while the steel version with the plain silver dial with Roman numerals with its hobnobbed version and its rose-gold counterpart are priced U.S. $4,295 (P215,394.25) respectively.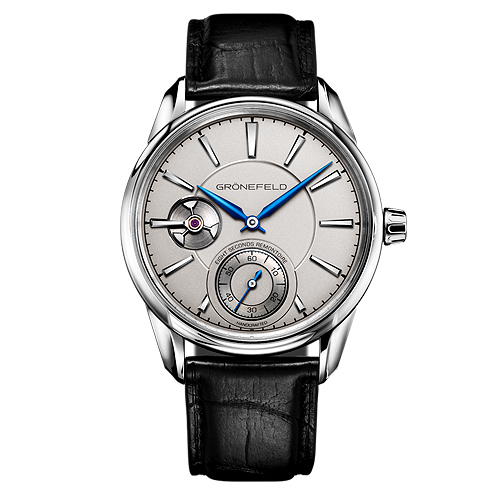 Grönenfeld 1941 Remontoire with a Bespoke Collaboration from Kari Voutilainen and Inès Hamaguchi
Beyond the large brands in Baselworld from the likes of Patek Philippe, Seiko, or Rolex, it is easy to forget that there is an another aspect of the watch market: the independents. These watch brands cater to those who want a discreet watch that goes beyond the glitzy notoriety of a branded wristwatch; those niche brands that innovate and create for entertainment, to dazzle and be albeit quirky in their creations without fear or favor. These are the main artisanal craftsmen harking back to the earlier centuries of watchmaking, who labored in hundreds of hours to produce a single timepiece.
ADVERTISEMENT - CONTINUE READING BELOW
In the upper floor of the Baselworld exposition complex is the Les Ateliers, where modern independents like Kari Voutilainen, Max Büsser and Friends, and traditional manufacturers including H. Moser & Cie and Philippe Dufour were found. For this Baselworld, we would place special recognition to Grönenfeld. The Dutch watchmakers and brothers, Bart and Tim Grönenfeld, have collaborated with master watchmaker Kari Voutilainen and enamel artisan Inès Hamaguchi to create bespoke dials for their award-winning 1941 Remontoire. The watch is not new to enthusiasts, as the watch was awarded as best watch in the Men's Watch category in the prestigious Grand Prix d'Horlogerie de Genève in 2016, considered as the watch world version of the Oscars. The Grönenfeld 1941 Remontoire showcases an eight second constant force mechanism that constant force on the balance wheel will not hamper over time.


Given this is a hand-wound wristwatch, the 1941 Remontoire has a 35 hours' power reserve and would continue to function until last minute of the watch being wounded. Given that this is a limited production, the 1941 Remontoire shall be limited to 188 pieces which is the same number of movements that will be utilized with its own unique serial number and bespoke in its case material and its various dial choices. What makes this version of the 1941 Remontoire unique is that dials are done in the handmade guilloché dials done by Kari Voutilainen, the Finnish watchmaker whose limited produced wristwatches since 2002 are well-crafted and recognized within the watch industry. The pricing for the Grönenfeld 1941 Remontoire is at €44,990 with a small premium for the bespoke guilloché dials (€7,500 and above) and another charge for the enamel finishing (€5,000 and above).
ADVERTISEMENT - CONTINUE READING BELOW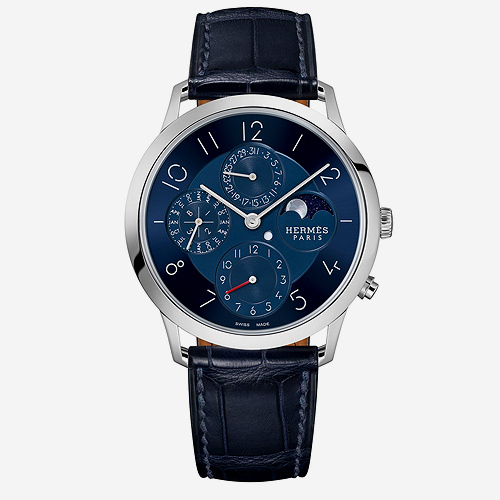 Hermès Slim d'Hermès Quantième Perpértuel in Platinum and a Blue Dial
If there was something that your wife or girlfriend wanted so bad, it would be the Hermès Birkin bag which costs an arm and a leg, unless your paycheck costs several millions. But beyond the French luxury leather goods brand, it has also produced fine timepieces. Luxury brands like Chanel, Dior, Gucci, and Louis Vuitton have invested in making timepieces that are usually lacking in taste or innovations; though there have been quite a few exceptions over the years. In 2015, Hermès was awarded the best watch in the Calendar Watch category at the Grand Prix d'Horlogerie de Genève for the Hermès Slim d'Hermès Quantième Perpértuel, the luxury brand's version of the perpetual calendar and moonphase.
The Hermès Slim d'Hermès Quantième Perpértuel designed by Philippe Delhotal, the creative director of the French luxury house brought together the best of Swiss watchmaking to produce a 39.5mm in diameter powered by an ultra-thin H-1950 movement and with an impressive 42-hour power reserve, all produced in-house in Switzerland. Adding to this is the Bauhaus-inspired typology by graphic designer Philippe Apeloig that added flare to this modern rendition of a classic. At Baselworld 2017, the award-winning Slim d'Hermès Quantième Perpértuel is encased in a platinum watch case added with a stellar blue dial. Adding to this new edition is a moonphase fitted with a mother of pearl disc that is silhouetted with a stunning detailing of the evening sky. The Hermès Slim d'Hermès Quantième Perpértuel is priced at U.S. $39,900 and shall be sold at official Hermès retailers.
ADVERTISEMENT - CONTINUE READING BELOW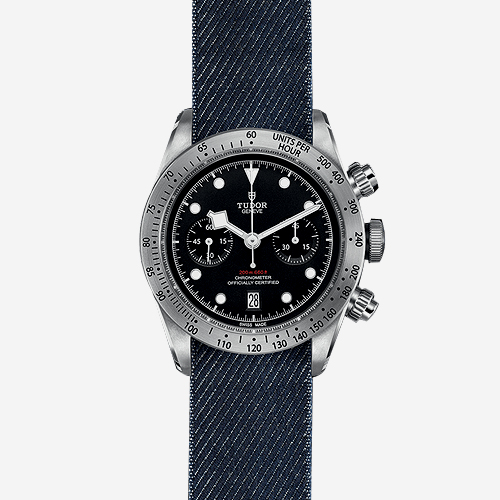 The Tudor Black-Bay Chronograph
The Tudor Black-Bay Chronograph is a big surprise as it poses a stunning development within the watch industry. First, the Tudor Black-Bay Chronograph is fitted with a new column-wheel caliber MT5813 movement. What makes this movement special is that it was based on Breitling B01 chronograph movement utilized in their own aviation wristwatches, particularly the Breitling Navitimer. Tudor stated that this was a collaboration that began for a few years in order for Tudor to build and innovate a modern and stern chronograph to add to its remarkable line of divers and submariners at an affordable price point. Due to this impressive collaboration, Breitling chronographs will be fitted with a similar Tudor caliber MT5613, that will be adapted with Breitling's own regulators, finishes, and balance spring, and shall be known as the Breitling caliber B20. For watch enthusiasts, collectors and even industry insiders, this is an exciting collaboration between rival watch manufacturers as it is seeking to cross develop their respective research and development units to produce great timepieces.
ADVERTISEMENT - CONTINUE READING BELOW
The Tudor Black Bay Chronograph is a two-register chronograph fitted with the usual 45-minute counter seen in Tudor watch dials. It features a stainless steel finish and either a suede leather strap or rivet-style steel bracelet. Both versions will have an indigo denim fabric strap that is interchangeable. Standing at 41mm in diameter and being water resistant at 200 meters, the Tudor Black Bay Chronograph is priced at U.S. $4,725 (suede leather strap) and U.S. $5,050 (steel bracelet).
Share this story with your friends!
---
Help us make Spot.ph better!
Take the short survey
Load More Stories