These are the worst airlines in the world, according to Bloomberg
...and math!
(SPOT.ph) Selecting an airline to take you from Point A to Point B is never easy, especially if it's a trip to halfway across the world. There's the risk of (literally) being dragged off the plane, experiencing days-long flight delays, and, well, a whole lot of other things. "It really depends on which carrier you're flying," said travel editor Nikki Ekstein in a Bloomberg article published in January.
To solve your travel problems, aviation insights company FlightStats put together a list of the best and worst international airlines, which was later published in Bloomberg. They've been doing this for eight years, basing their rankings on aggregated data, graphs to determine which airlines frequently miss scheduled flights, and percentage computations. How can you argue with math?
Here are the three worst international airlines based on data from January to December 2016: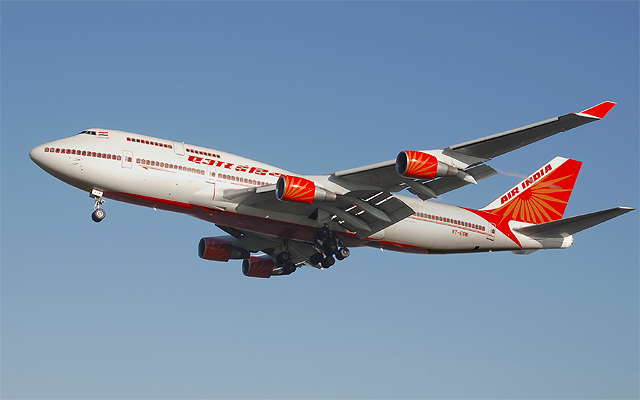 ADVERTISEMENT - CONTINUE READING BELOW
3. Air India
Likelihood of getting delayed: 38.71 %
Air India is the third largest airline in India in terms of passengers carried. It has been around since 1932 and was then known as Tata Airlines. Air India flies to a total of 90 destinations which span four continents around the world, including Asia, Australia, Europe, and North America. Their main hub is at Indira Gandhi International Airport, New Delhi.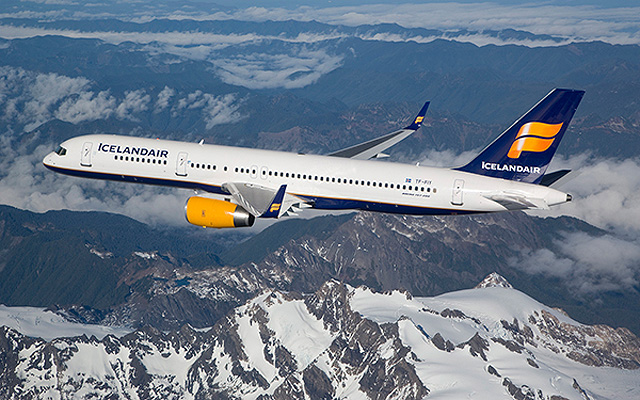 ADVERTISEMENT - CONTINUE READING BELOW
2. Icelandair
Likelihood of getting delayed: 41.05 %
Icelandair's operations started in 1938 with just one small seaplane. At present, it uses an all-Boeing fleet and flies from Iceland to other parts of Europe, 12 cities in the U.S., and five destinations in Canada. Its headquarters is at Reykjavík Airport.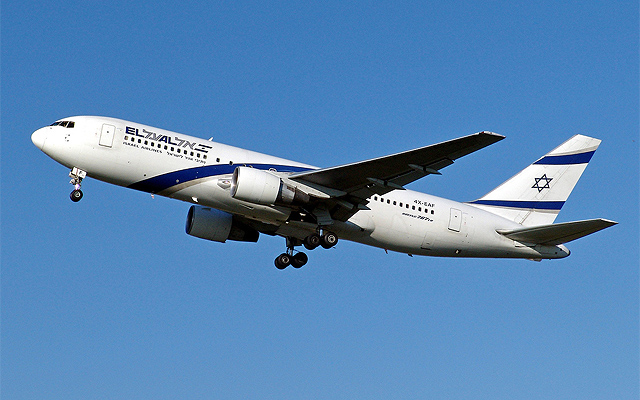 1. El Al
ADVERTISEMENT - CONTINUE READING BELOW
Likelihood of getting delayed: 56 %
El Al, Israel's flag carrier, was established by the Israeli government in 1948. It now has scheduled flights to four airports in East Asia, 24 cities in Europe, five airports in Northern America, and one in Africa—all to and from the three airports in Israel.
Meanwhile, the chart below lists the 10 best international airlines. These carriers boast a less-than-20% probability of flight delays.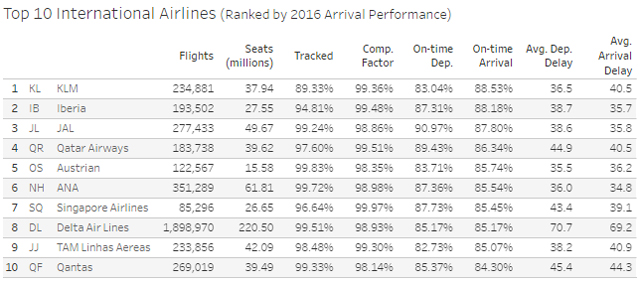 ADVERTISEMENT - CONTINUE READING BELOW
Load More Stories