7 Unconventional Destinations for Your Summer Getaway
Time for a new adventure!
CREATED WITH MABUHAY MILES

(SPOT.ph) It's never too early to keep an eye out for your next summer destination. Forget the congested beaches and the tourist traps. There's always a new place waiting to be explored with everyone in your barkada, from the thrill seekers to the beach bums.

Tangadan Falls, La Union
Get your fix of adrenaline by jumping off a 40-foot cliff. If you happen to be in the famous surfing town of San Juan to catch some waves, the scenic Tangadan Falls are just a short drive away.

Samal, Davao
Samal, a paradise near Davao City, has more than beautiful beaches, good restaurants, and a thriving nightlife. The Pearl Farm on the island is a marine sanctuary where you can scuba dive amongst the rich wildlife and the shipwreck of two Japanese World War II boats. There's also the Vanishing Island that disappears when the tide gets high, and dozens of caves to explore.

Seco Island, Antique
The strong breeze over the small, apostrophe-shaped Seco island makes it a haven for kitesurfers. It's a surreal feeling to be surrounded by the sea while lying on the white coast that is a mere 1.5 kilometers long. The island is just a boat ride away from Boracay, too.

Islas de Gigantes, Iloilo
The Gigantes Islands get their name from the large human bones found inside coffins in Bakwitan cave, where you can also go spelunking. For some sun, trek along a boulevard of limestone cliffs with an all-around view of the deep blue ocean, or have a room with a view on top of a Spanish colonial-era lighthouse.

Las Casas Filipinas de Acuzar, Bataan
Time travel and walk through a town plaza straight out of the history books. You can skip the normal modern hotel room this time around and spend the night in one of the heritage park's many Spanish colonial-era ancestral homes.

Hinatuan Enchanted River, Surigao del Sur
The river's known for being enchanted for a reason: it's a crystal clear river of sapphire and jade where, as locals say, fairies and mermaids come out after dark. Exploring the river's underground chambers 80 feet below will be a treat for scuba divers.

Panglao island, Bohol
If you're in the mood for luxury, Panglao island has pristine white beaches and organic gourmet cuisine. At night, you can take a cruise along the Abatan river and watch thousands of fireflies illuminate the trees.

If your wanderlust can't get enough, you still can earn PAL Mabuhay Miles along the way without even hopping on a plane just by relaxing at selected hotels, dining, and even just loading up on gasoline with your Petron Value Card.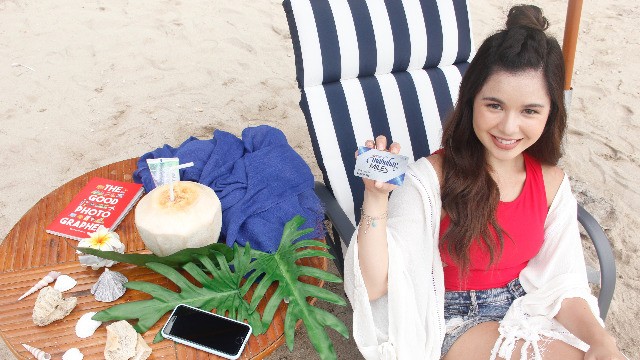 For more information, visit the Mabuhay Miles website, or check them out on Facebook and Twitter.