Nationwide Smoking Ban: Yay or Nay?
The Internet seems to be happy about it.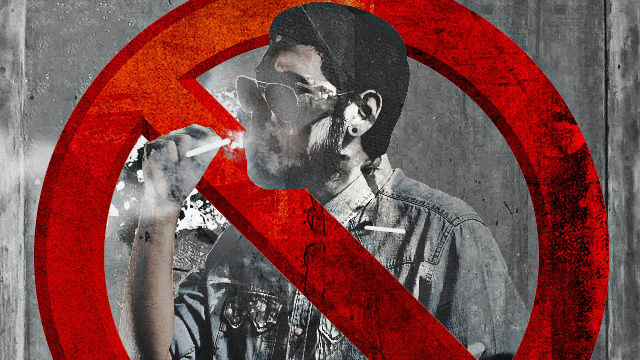 President Rodrigo Duterte has finally signed an executive order that will enforce a nationwide smoking ban a few months after he voiced out his desire to do so. The smoking ban will take effect 60 days after information on the executive order is publicly released so we can expect the new regulation to be strictly implemented sometime in July.
ADVERTISEMENT - CONTINUE READING BELOW
So far, a gist of the smoking ban prohibits the following:
1) Smoking in enclosed public spaces and public conveyances except in designated smoking areas
2) For "persons-in-charge" to allow, abet or tolerate smoking in places not designated for smoking
3) For a minor to buy, sell, distribute or smoke tobacco products. Exposing minors to tobacco in any way such as selling them products or asking them to light cigarettes is also prohibited
4) Selling or distributing tobacco products within 100 meters of public places frequented by minors especially at schools, parks, playgrounds and the like
5) Advertising tobacco products within 100 meters of public places as mentioned above
Meanwhile, here's what Twitter users have to say about the approval of the smoking ban. Most were in favor of the new regulation:
I strongly support #SmokingBan nationwide ???? . 2nd hand smoking is a serious matter. It has a triple effects in our health.

— RonnieLiang (@ronnieliang) May 19, 2017
Best news of the day! Nationwide #SmokingBan is now official!

— °MsLou (@malouvesyou) May 18, 2017
#smokingban tama lang yun, ano bang mapapala mo sa sigarilyo ????????????????

— Fredric (@freedricc_) May 18, 2017
While only a few seemed to object:
Omg pano na? #NationwideSmokingBan #SmokingBan https://t.co/1pgfXlnrvl

— d'faithful Bottom (@UnfaithfulBot) May 18, 2017
Some remained skeptical:
#SmokingBan is real, sumunod nmn kaya ung mga smokers nation wide? hmm.

— Gabe Shawn Bishop (@AlienBorito) May 18, 2017
#SmokingBan ???? — Okay? Tapos? https://t.co/v3jBMVyaZx

— ???? (@tinimanalo) May 18, 2017
While others had related suggestions:
I support the EO on smoking in public places. I just wish it wasn't restricted to just humans. https://t.co/m0VTqljlh3

— James Deakin (@jdeakin72) May 19, 2017
A lot were simply thankful:
Yeheey, finally! #smoking #smokingban #cigarette #vape #loveyourself #respectothers https://t.co/AChHIDbImR

— Pawee Almirante (@iPawee) May 19, 2017
Duterte signs EO on #SmokingBan. Yay!

— Lay V. (@patooeey) May 18, 2017
Super thanks Duterte! ???? #smokingban

— Gladys Santos (@glads_santos) May 18, 2017
What's your take on the nationwide smoking ban?
ADVERTISEMENT - CONTINUE READING BELOW
Load More Stories