12 New Video Games That Should Be On Your Radar
Check out our picks from the 23rd Electronic Entertainment Expo.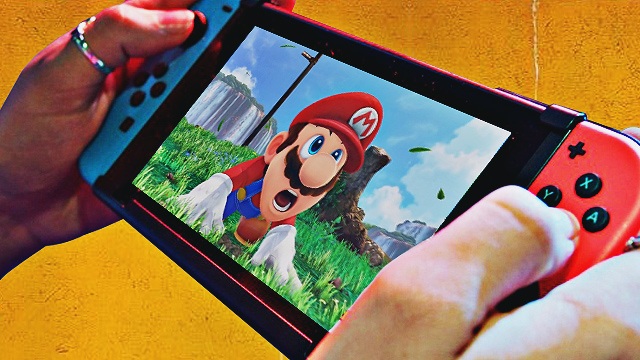 (SPOT.ph) The 23rd Electronic Entertainment Expo also known as E3, happened on June 13 to 15 in Los Angeles. The three-day event, which tags itself as the "world's premier event for computer, video and mobile games, and related products," saw multiple press conferences, game announcements, tournaments, live demos, and an endless supply of memes.
If you didn't have time to watch any of it, you can set your mind at ease. We'll run down the new games that you were waiting to be unveiled, as well as a few surprises you didn't know you wanted. We won't be able to discuss every new game, so think of this more like a quick guide to the big names that you missed. 
"Star Wars Battlefront II"
"Battlefront II" promises to fix everything that ailed the first "Battlefront," with a single player campaign, character classes, characters from across the Star Wars media, and free downloadable content or DLC. Yes, you can now play as Rey. The game is set for release on November 17, on PlayStation 4, Xbox One, and PC. 
ADVERTISEMENT - CONTINUE READING BELOW
"Anthem"
Bioware did not refer to "Destiny" by name in their preview of "Anthem," but it's hard to avoid the comparisons. It is also an open world, online-only team shooter, only this one hints at a full story campaign and all the proper RPG elements. Anthem is arriving Fall 2018 to PlayStation 4, Xbox One, and PC. 
"Destiny 2"
Bungie revealed big changes coming for "Destiny 2," partly enabled by the move to their own servers for improved matchmaking. This time, it's coming to PC alongside PlayStation 4 and Xbox One, and that PC version will include 4K and uncapped framerate. "Destiny 2" launches on September 6 on consoles and October 24 on PC. 
CONTINUE READING BELOW
Recommended Videos
"Wolfenstein 2: The New Colossus"
Machine Games is taking Wolfenstein in a new direction with "The New Colossus." BJ has left Castle Wolfenstein itself to fight the Nazis all across 1960s alternate universe America. Suit up on October 27, when it becomes available on PlayStation 4, Xbox One, and PC. 
"Assassin's Creed Origins"
Set in Egypt, "Assassin's Creed Origins" takes us to the beginnings of the Assassin-Templar conflict, and promises huge changes to the franchises' formula. There will be linear quests this time around, as well as a new combat system. Learn the Assassins' Origins on October 27 on PlayStation 4, Xbox One, and Windows. 
"Far Cry 5"
Far Cry 5 stands out even within its own series. Set in Montana, you play a deputy taking down a doomsday cult militia. "Far Cry 5" promises a lot, from an extensive character creator, expanded melee system, pets and recruits, and no lack of vehicles to travel across Montana, including boats and planes. "Far Cry 5" arrives on February 27, 2018 on PlayStation 4, Xbox One, and PC. 
ADVERTISEMENT - CONTINUE READING BELOW
"Middle-Earth: Shadow of War"
For the follow up to "Shadow of War," Monolith has Talion raising an army to fight Sauron. This time around, you can enchant orcs to join your cause, plus there'll be a change in tone which you might notice just by watching the trailer. "Middle Earth: Shadow of War" will be out by October 10 on PlayStation 4, Xbox One, and PC.
"Beyond Good and Evil 2"
The 14 year wait is finally over, but Ancel is taking "Beyond Good and Evil" in a curiously modern direction. Your fully custom character will be traveling across a solar system, a full generation before Jade. 
"Super Mario Odyssey"
The 16th Super Mario game promises a return to open worlds that haven't been seen since "Super Mario 64" or "Super Mario Sunshine." Mario's new gimmick is Cappy, a living cap he can throw at objects or creatures to possess them. Expore the Odyssey on October 27, which is exclusively available on Nintendo Switch.
"Marvel's Spider-Man"
Sony's first exclusive Spider-Man game brings with it an open-world, web-swinging, and stealth options, but also nonviolent takedowns and impressively cinematic quick time events or QTEs. Insomniac's first spin at the web spinner promises an all-original story as well, since it's not connected to any film or TV show. "Marvel's Spider-Man" will be out on PlayStation 4 in 2018. 
"Crackdown 3"
Microsoft's exclusive has a surprising new addition which was announced at E3: Terry Crews, as your way too enthusiastic commander. In "Crackdown 3," you're taking down drug runners with advanced weaponry in the far future, with cloud technology powered destructible environments to boot. It's coming for PC and Xbox One on November 7.
ADVERTISEMENT - CONTINUE READING BELOW
Metroid Prime 4
All Nintendo had in their trailer is a name and a platform, their Nintendo Switch. Of course, this was the announcement that won E3. Just ask these people.
Share this story with your friends!
---
Help us make Spot.ph better!
Take the short survey
Load More Stories