5 Cool Watch Brands You Should Know More About
Collectors, take note.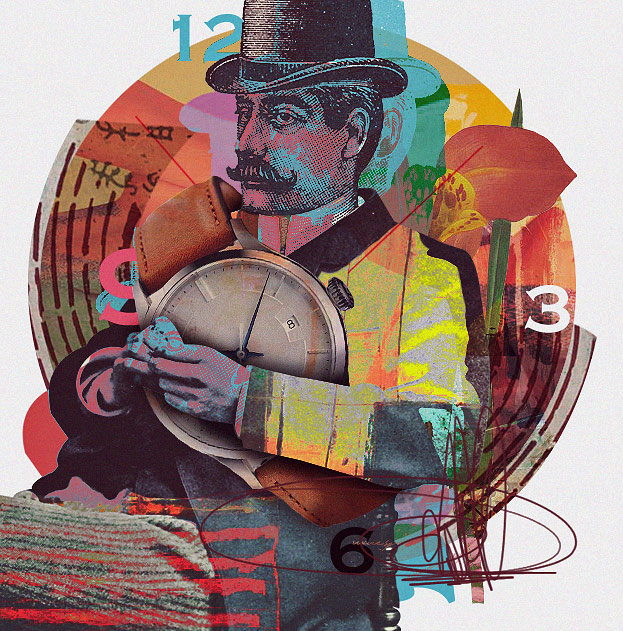 (SPOT.ph) It can't have been a new phenomenon that people realized that a watch wasn't much more than a movement put in a nice steel case, but it's only been in the last few years that the microbrand phenomenon has grown exponentially—and more importantly, has become respectable. It used to be a kind of shady DIY space where people made knockoffs (in polite parlance, "homages") using a Chinese-made, or worse, quartz mechanism inside a Rolex Submariner case, for example. But with Kickstarter funding, readily-available CAD design tools, and the success of brands like Christopher Ward and Gruppo Gamma that started off as microbrands, everyone has decided they want to have their own watch brand.
Microbrand watches aren't always a sure bet. You don't know that they'll hold their value, for instance, or that the company will be around in five years to honor their warranty. On very rare occasions, it has been known for investors to lose their money on a pre-order. But the rewards are worth the risk, at least in my view, because this is where the most dynamic innovation in styling is happening these days. And of course you realize just how much the big brands spend on advertising and on maintaining their dealer and service network.
ADVERTISEMENT - CONTINUE READING BELOW
Don't think about investments here; it's unlikely you'll be passing these down to the next generation. The street cred is minimal as well. Buy a watch because you like it. You'll get recognition not from watch snobs, but from people who genuinely think it looks good. Oh, and they tell time just as well as a Patek Philippe. Here's a list of my five favorite microbrands.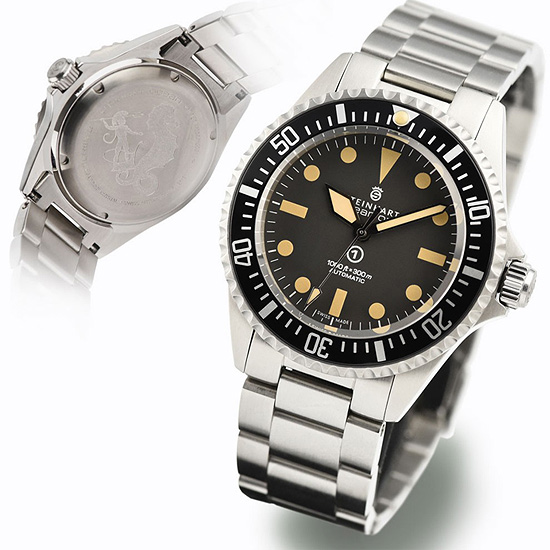 CONTINUE READING BELOW
Recommended Videos
Ocean Vintage Military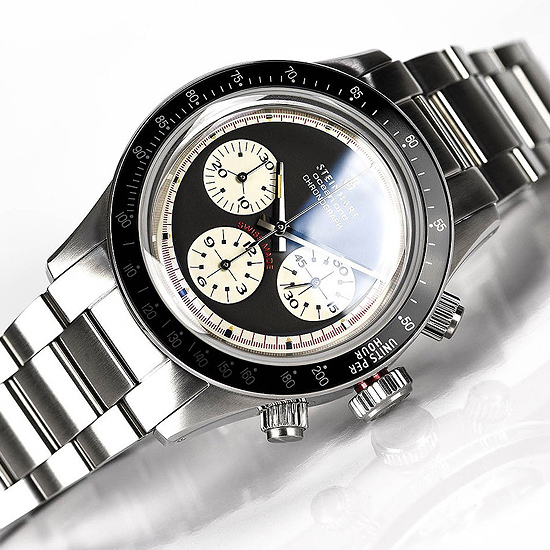 ADVERTISEMENT - CONTINUE READING BELOW
Ocean One Vintage Chronograph
Steinhart
Here's an established German brand that looks like it's going to be sticking around, and in fact looking to outgrow the "micro" category (defined as less than 2000 units a year). It's also one of the most controversial, because their most beautiful model, the Ocean Vintage Military looks really like the very rare Rolex 5517 Mil-Sub. At P23,000 from its authorized local dealer, Ichronoclast, it's hard to beat for value considering it's the same Swiss 2824 movement that's in most Tudor watches. The Ocean One Vintage chronographs (2824-TOP with piggyback Dubois-Dépraz module) are also gorgeous, and ridiculously well-priced.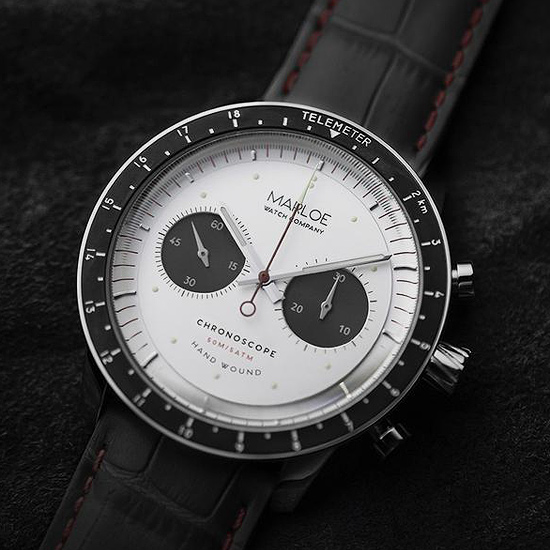 Lomond Chronoscope in Classic Panda
Marloe Watch Company
This brand is known for their beautiful finishing and designs, even if they trade heavily on Anglophilia and the Made in Britain label. The movements, though, are Chinese. They are up front about it, though, and claim to have added another layer of quality control. At the moment the watch community is going for their Lomond Chronoscope, currently in pre-order (raising money, in other words), and is scheduled for delivery in November. They have a good track record of fulfilment, though, and the reverse panda is unbelievably appealing at £449.
ADVERTISEMENT - CONTINUE READING BELOW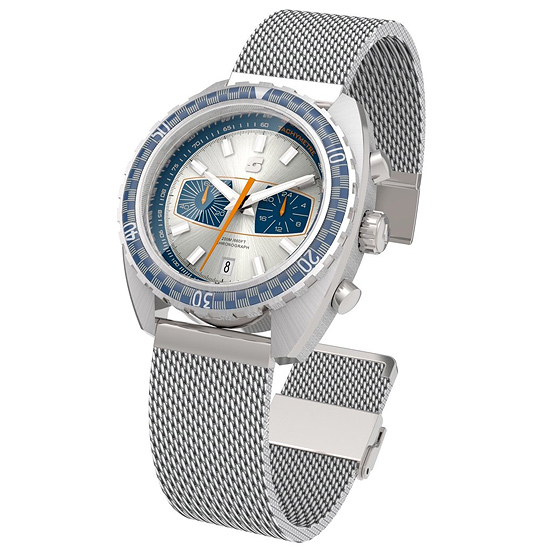 Straton Syncro with Milanese Mesh Strap
Straton Watch Company
Who doesn't like chronographs? We can use it for, er, timing eggs, workouts...or just letting the hands run. The Straton Syncro, assembled in Switzerland, is available in Meca-Quartz (a Seiko movement), which means that it uses quart for the timekeeping and a mechanical module takes over for the chronograph, because a quartz chronograph would be simply unbearable. It has idiosyncratic styling that I happen to like, and they are coming out with a fully automatic version (currently on pre-order).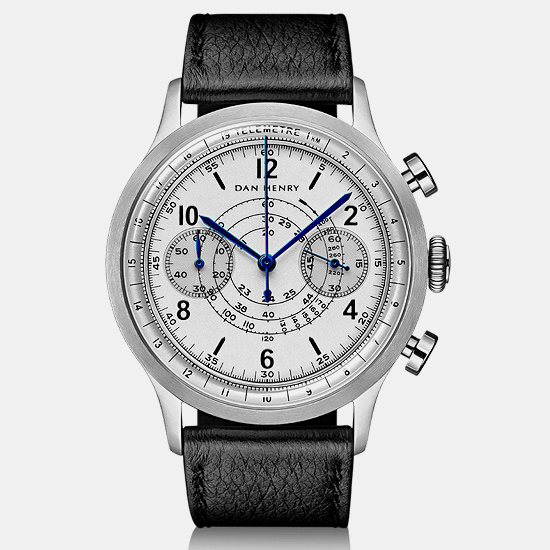 ADVERTISEMENT - CONTINUE READING BELOW
1939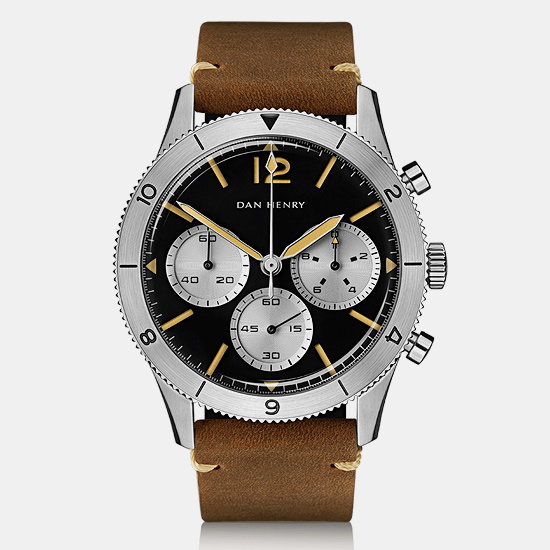 1963
Dan Henry
Here it's all about the design, because, unfortunately, all the watches are quartz modules from Miyota (made by Citizen). But at U.S. $200+ you do get the usual surgical grade steel case, and period designs that hearken to the best elements of the era. My favorite is their 1939 line, a chronograph with a choice of two interesting dials; the Internet seems to like their 1963 line, a three sub-dial chrono with a rotating bezel. Hey, it even comes with a free leather watch roll and NATO strap—we can pretend it's not quartz.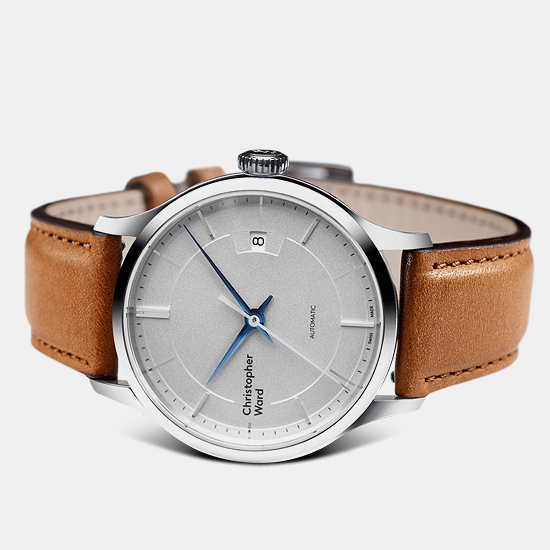 ADVERTISEMENT - CONTINUE READING BELOW
Malvern in Steel White
Christopher Ward
This British company is one of the first microbrands—even before the name became popular—and they've grown to the point where they can commission their own "in-house" movements, though purists, myself included, will quibble that they're not actually in the same house because they're made in Switzerland by another company that they were able to take over. They do classic designs and are priced higher than most of the other brands on this list, but they correspondingly have great customer support and better resale value. The Malvern automatic is still a very well-finished watch for under £500, and they regularly go on half-price sales for their more expensive chronometer movements.
Share this story with your friends!
---
Help us make Spot.ph better!
Take the short survey
Load More Stories