How Safe Are Taxis, Buses, and Jeepneys Really?
Don't me, LTFRB.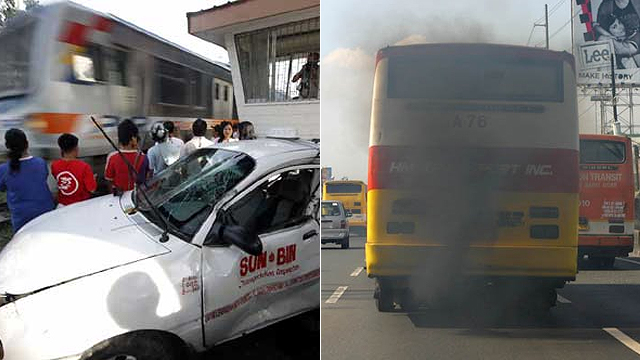 (SPOT.ph) Ride-sharing applications like Grab and Uber may not be the best solutions to Metro Manila's transportation woes, but they sure give commuters a sigh of relief especially when faced with a myriad of obstacles come rush hour. Yet, despite public clamor for their necessity, the Land Transportation Franchising and Regulatory Board continues its crackdown on the two Transport Network companies.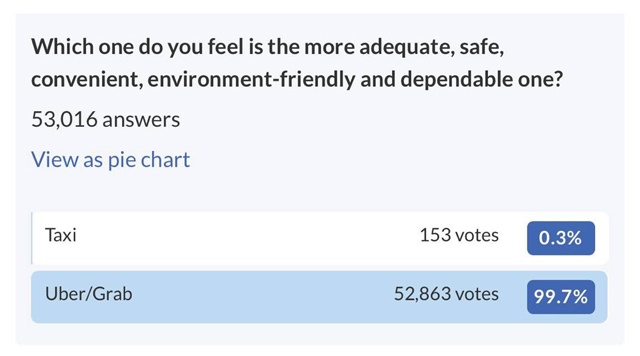 By July 26, Grab and Uber vehicles that don't have the required Certificates of Public Convenience will be impounded, just because there's still no efficient system of registration for these new players in the transport industry. According to a petition by Bobby Coronel, "while [Transportation Network Vehicle Service drivers] all received [their Transport Network Company] accreditation, their applications for Provisional Authority with the Land Transportation Franchising and Regulatory Board (LTFRB) were either not acted upon, or did not make it to the July 21, 2016 cut-off when they suspended all new applications."

A report by Top Gear Philippines states that about 90% of Grab and Uber drivers don't have the necessary certificate because the LTFRB decided to stop issuing said documents one year ago. The agency's reason? Colorum or unregistered vehicles aren't safe for public use.
ADVERTISEMENT - CONTINUE READING BELOW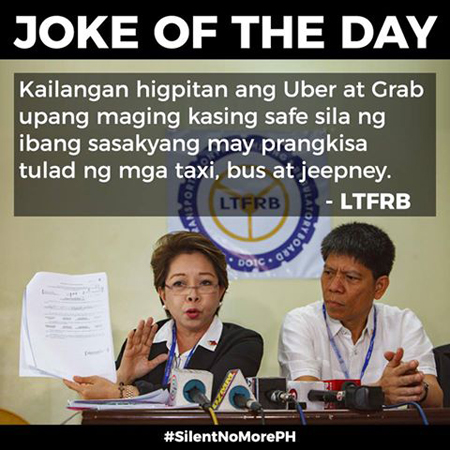 CONTINUE READING BELOW
Recommended Videos
Well, if you put it that way, might as well see how "safe" all the other public utility vehicles are. Right, LTFRB?
Most Taxi Drivers Aren't Exactly People-Persons
Most taxi drivers aren't known for being very friendly—yes, we get that spending all day in Metro Manila traffic wouldn't exactly give anyone a pleasing personality—but that's nothing compared to the ones who actually try to rob you or engage in lewd acts (e.g. masturbate) in front of passengers.
Yes, We Still Have Smoke Belchers
We've been hearing about the crackdown on smoke belchers for as long as we can remember. But really, how many times a day do you see a PUV spewing out black smoke on the streets of Metro Manila? 
The "Death Bus" of EDSA
Anyone who rides a bus from north to south (and vice-versa) on a daily basis knows how awful traffic can get especially during rush hour. Most days, traversing the whole length of EDSA can take at least couple of hours. But not if you ride an ordinary bus past midnight! Think roller coaster ride minus the seatbelts. LTFRB even has a list of the most dangerous bus firms to prove it. Provincial buses are just as notorious. 
ADVERTISEMENT - CONTINUE READING BELOW
The Never-ending Problems with Bus Stops
We may already have the P2P buses, but other bus lines still carelessly ply the streets of Manila. Bus drivers (and riders) seem to forget that bus stops are there for a reason. The LTFRB has gone as far as to segregate them in an effort to be organized, but most of them still stop in the middle of the road. Well, okay, if you consider that safe.
Taxi Drivers' Famous Spiels
We've all heard of those lines: "300 mo na, boss;" "Plus 100 na lang, ma'am;" "Wala akong barya e;" and so on. More often than not, these are punctuated with "Malayo/traffic/umuulan/baha doon e." Some drivers just reject you altogether, even if you're pregnant.
To sign the petition "Calling for Urgent Action to Finally Lift the TNVS Suspension," visit Change.org.
Share this story with your friends!
---
Help us make Spot.ph better!
Take the short survey
Load More Stories