The Perfect '90s Playlist for Every Kind of Road Trip
Put your gears in reverse.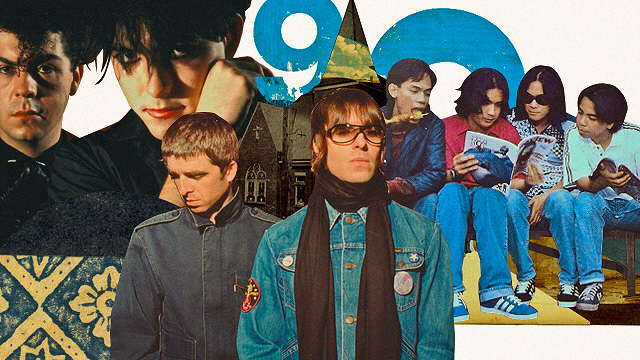 It's equally fun and sad whenever one of those "kids from the '90s will remember" listicles or memes pops up on social media. Fun because of the inevitable nostalgia trip, but sad because it makes you realize that 1999 was nearly two decades ago. Yup, you're not actually a kid anymore if you grew up in the '90s. Let that sink in.
ADVERTISEMENT - CONTINUE READING BELOW
Okay, finished crying? Don't worry. All isn't lost just because you're on the older end of the millennial age group. The decade gave birth to some of the catchiest and fondest songs ever, most of which now populate throwback playlists on the radio. This list is our own selection of '90s hits for the perfect road trip. Each song on this playlist is ideal for common scenarios you'll come across on your drive.
Enjoy the nostalgia trip, and don't forget to pack your roller blades and Tamagotchi.
Song: "I'll Be There for You"
Artist: The Rembrandts
Back when baggy pants were in, everyone tuned in each week to watch the heartbreaks and hijinks of Ross, Rachel, and the gang on Friends. As kids, we all wished we would turn out as fun and charming when we hit our mid-20s. 
Best for: When you're with the squad
Song: "One Week"
ADVERTISEMENT - CONTINUE READING BELOW
Artist: Barenaked Ladies
Most of you will remember this catchy song, but not its lyrics. When you feel the need to put the pedal down on the highway, this song's fast pace will pick up right alongside your speedometer. Along the way, you can even try and figure out just what the hell they're singing in the verses. 
Best for: When you feel the need for speed
Song: "Paint My Love"
Artist: Michael Learns to Rock
This Dutch band is one of those Western acts that, for whatever reason, were bigger hits in Asia compared to the rest of the world. Maybe it was because of their simple yet soulful lyrics. Fun fact: Our very own Renz Verano actually covered this song in Tagalog
Best for: When you're with that special someone
Song: "Wonderwall"
Artist: Oasis
If you ever want a group of 20- to 30-somethings to spontaneously break out into song, few will get the job done better than this rock classic. Sing it with us now: "Today is gonna be the day..."
ADVERTISEMENT - CONTINUE READING BELOW
Best for: When you feel the need for some car-aoke
Song: "Overdrive"
Artist: Eraserheads
Yeah, growing old sucks, so it's nice to feel young again even if it's only through your car's radio. Since this list is about driving, why not reminisce about the days when you were yearning to get behind the wheel for the first time?
Best for: When you get philosophical and want to feel young again
Song: "Brick"
Artist: Ben Folds Five
When the sun sets and you're still on the road, you might want some music that's as melancholy as your surroundings. Just make sure you're ready for a sudden onset of feels.
Best for: When you're driving late at night
Song: "Sandstorm"
Artist: Darude
You need to be alert at all times when you're driving. If you ever feel like you're about to doze off, simply turn up the bass and crank the volume on this meme-worthy hit. 
ADVERTISEMENT - CONTINUE READING BELOW
Best for: When you need to jolt yourself awake
Song: "Under the Bridge"
Artist: Red Hot Chili Peppers
Try as you might, things don't always go your way, especially with land travel and its confusing detours. This song perfectly captures that feeling of isolation when you get lost, however temporary it may be. 
Best for: When you get lost
Song: "Friday I'm in Love"
Artist: The Cure
That feeling of getting old only amplifies when you have children. Still, a long road trip is the perfect time to share your favorite songs with the next generation. The more upbeat, the better.
Best for: When you're with your family
Song: "I Want It That Way"
Artist: Backstreet Boys
If you really want to relive the decade on a road trip, then you best do it with the people who experienced it with you. And there's nothing more '90s than a boy band song. 
ADVERTISEMENT - CONTINUE READING BELOW
Best for: When you're with your childhood friends
This story originally appeared on Topgear.com.ph. Minor edits have been made by the Spot.ph editors.
Recommended Videos
Load More Stories