Here's What You Need to Know About the Jeepney Transport Strike
Commuters weigh in.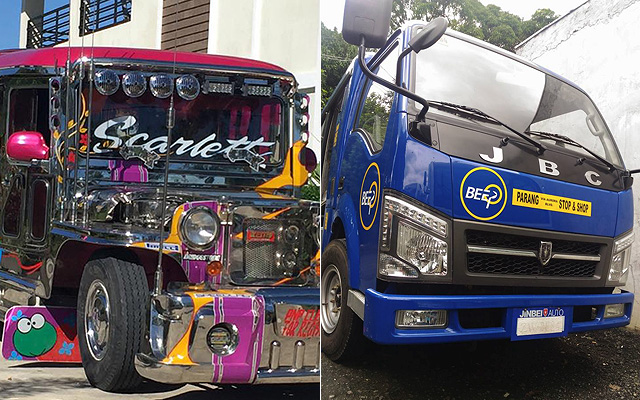 (SPOT.ph) One of the many issues currently dividing the country is the Public Utility Vehicle Modernization Program that's expected to push through this year. On one hand, the Department of Transportation and supporters of the program agree that jeepneys, which have been part of Philippine culture since post-World War II, need an upgrade. On the other, jeepney drivers protest the high cost of this program and the possibility of losing their jobs amid the modernization. This is why we're now on the second day of the nationwide transport strike that started yesterday, October 16.
ADVERTISEMENT - CONTINUE READING BELOW
The Department of Transportation claims that "most Public Utility Vehicles on the road are not safe, not comfortable, and produce significant amounts of air pollution," thus the need to transition to "high-quality public transit requisites" that have higher capacity, low-emission, and even GPS and CCTVs. The transportation agency also pointed out that they are coordinating with the Department of Finance, Department of Trade and Industry, and other financial institutions to set up a loan program for the e-jeepney. The price of the units has yet to be divulged by the government, but jeepney unions say that it's at P1.5 million each.
Old jeeps to be replaced by beep jeeps, solar-powered, electric & EURO 4 units- each is 1.5M - operators to pay 27k/month. #TransportStrike

— fifigandanghari ???? (@AlfonsoLabrague) October 17, 2017
In a statement, Sen. Grace Poe said that "the two-day nationwide transport strike on October 16 and 17 should serve as a wake-up call to the Department of Transportation to listen to the jeepney drivers and operators, who have been airing their woes about the program."
ADVERTISEMENT - CONTINUE READING BELOW
Commuters themselves have been commenting about the issue—some banking on facts, some tweeting their most honest response. As this is a national concern, it's definitely something to think about.
"I can afford naman to pay 20 pesos for a jeepney ride"
It's not about you hunty lemme cite some facts

— Lakan (@immanuellakant) October 15, 2017
payag ka galit ka nung sinuspinde ang uber pero wala kang konsiderasyon ngayon sa kabuhayan ng mga jeepney driver

— kupal (n.) (@thebribery) October 16, 2017
They're being offered new units worth more than a million. If being a jeepney driver is your sole source of income, how do you afford that?

— ???? boornik ???? (@MillennialOfMNL) October 16, 2017
Durability-wise, jeepneys actually survived for more than 7 decades since World War 2. Rehabilitation, not phaseout! #NoToJeepneyPhaseout

— Audrey Antoniano (@Dhlfbloodprince) October 15, 2017
"I can pay the P20 fare & jeepney drivers have an 80k subsidy naman eh. Idk why they're still protesting."

First of all, you're privileged.

— Hya Bendaña ? (@hyabendana) October 17, 2017
Philippine jeepney is one of the icons of Filipino culture hope the government sees that.

— A E A N (@aeanrosario) October 17, 2017
"Our Jeepney, our national treasure"

Okay, first off... it's literally one of the most unsafe vehicles in existence

— tired manananggal ???? (@huhsmile) October 17, 2017
No to jeepney phase out? So ano gusto niyo, manatili yung mga Jurassic na sasakyan sa mga kalye natin?

— Eran Arvonio ???? (@EranArvonio) October 15, 2017
Dear Jeepney Drivers, masaya na ba kayong nag aadjust ang pilipinas sainyo? ????????

— JoRenz CrisCal (@iamCjorenz015) October 17, 2017
comment sections on fb about the jeepney strike are sick. makikita mo kung gaano ka-selfish mga pinoy ????

— Micah (@jamicahmg) October 17, 2017
Recommended Videos
Load More Stories