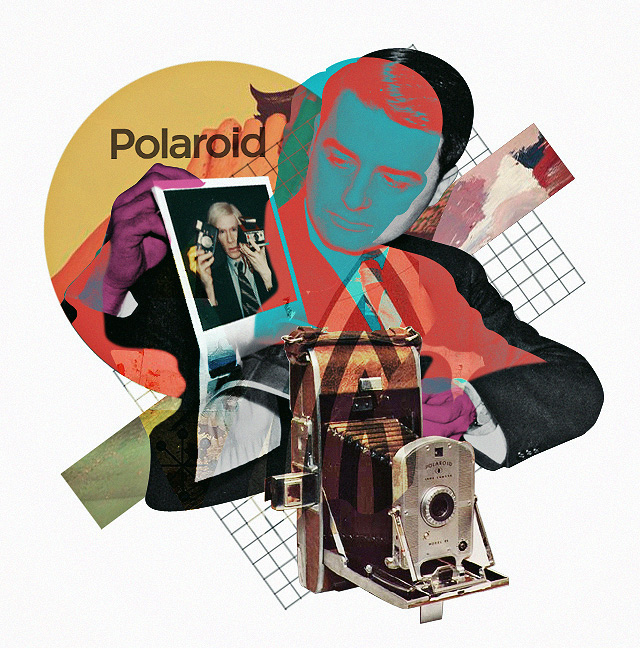 (SPOT.ph) Polaroid is dead; long live Polaroid. Is it back? Well, yes and no. The Polaroid website is up and running, and the history it tells (in an excruciatingly difficult to navigate timeline) traces an unbroken line from when Edwin Land announced the first instant film camera in 1947 to today's current lineup of Polaroid products, including various types of instant film and a new camera called the OneStep 2. I know that doesn't really make sense; but wait, it gets weirder. If you look closely at the logo it actually says Polaroid Originals; which it actually isn't—the original, I mean.
The Polaroid Corporation that could trace its roots back to Edwin Land and the iconic square instant photographs that were made famous by photographers like Andy Warhol and David Hockney went bankrupt twice: in 2001, then again in 2008, when it closed. By 2008 you could take a photograph and display it on your phone, and for the practical purpose that Polaroids had been used for all these years, that seemed to be the end of the line for the company.
ADVERTISEMENT - CONTINUE READING BELOW
Strangely enough, the company that kept the tradition of instant film alive and allowed the company to resuscitate in 2017 was its main rival. Fujifilm had seen the shift toward digital early enough and diversified the company enough to keep alive by making pharmaceutical products, a field that used many of the same technologies that were used in making film. They would also go on to become a strong player in the digital camera field, but that's another story. They still went on with their line of professional-use instant film, FP100C, which any photographer who did studio work in the days of analog film will know well. It was not only a cheaper alternative to Polaroid's professional peel-apart film that was used to test the lighting setup before shooting film, it was also more flattering to Asian skin and usually came closer to camera settings. FP100C was discontinued by Fujifilm in 2016, but stocks are still available for the hoarders.
In 1998, Fujifilm had launched a little side business called Instax, which was their non-professional instant film line. When the last cartridges of Polaroid film were either used up or expiring (it was the battery inside each of the film packs that was most likely to expire first, rather than the film), the Instax line took off. Despite mobile phone cameras getting better and better, people were still buying and shooting instant film. One interesting thing about Polaroids is that although they are associated with impromptu moments, they are very archival—they last forever.
CONTINUE READING BELOW
Recommended Videos
During the closing party of Polaroid, Florian Kaps and Andre Bosman met and decided to continue producing film for Polaroid cameras: they called it The Impossible Project. Some of the earlier films they sold were just old stock of Polaroid rebranded, but soon they began to make their own films, with varying degrees of success. Last month, they bought out the Polaroid brand and intellectual property, so for all intents and purposes Polaroid is alive again, owned by Polaroid Originals. Some of their attempts at leveraging the Polaroid brand—selling hoodies and headphones—reek of desperation, but the good news is that the core products are there: a new version of the OneStep that is now, thankfully, microprocessor controlled, Type 600 film in both color and black-and-white to go with it.
For traditionalists, they also make film for the SX-70, which is "slower"—it needs more light—but is considered the classic Polaroid look. You'll have to find an SX-70 camera somewhere though, and the emulsion uses an updated formula. They also make the larger Spectra film and, crazily enough, they produce the 8x10 film in color and black-and-white. For this you'll need legacy equipment: not just an 8x10 camera (this is the kind that you have to get under a cloth to take pictures with) but a Polaroid film holder of that size—and a developer, which resembles a giant pasta machine with rollers to squeeze the emulsion through. (In case you're wondering, the largest Polaroid machine is 20x24, and each print costs U.S. $300. Don't blink!)
ADVERTISEMENT - CONTINUE READING BELOW
If you're happy with your Instax camera, you may not want to shell out for a new camera and a new stash of film. But if you've got a Polaroid camera lying around (remember, the battery is in the film pack, so the corrosion from leaking that affects most old cameras doesn't apply here), this is the film that all the greats used. An important Wim Wenders exhibition of the Polaroids he took throughout his career is opening this week in London. There are also various events around the world to commemorate the 80th anniversary of Polaroid.
The worst thing you could do with Polaroid film, though, is not to use it. So if you've been sitting on a stash of SX-70 cartridges, now's the time to go through them—new stock is available. Like nothing else, a Polaroid is captured light, a moment written on film, forever.
Share this story with your friends!
---
Help us make Spot.ph better!
Take the short survey
Load More Stories