10 Filipino Books That Will Make You LOL
For your regular dose of humor.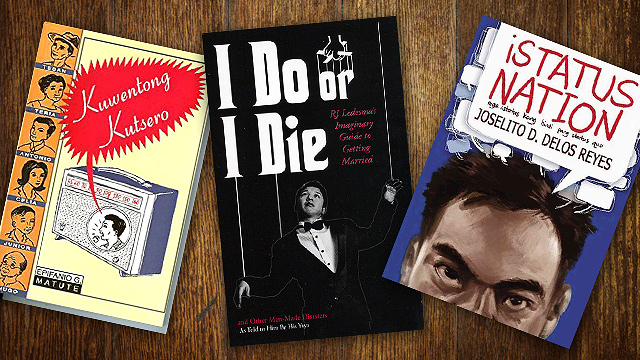 (SPOT.ph) If there's one thing that Filipinos are known for, it's humor. We're known to laugh even during some serious moments: Whether (or shall we say weather?) it's natural calamities, political difficulties (Erap jokes, anyone?), or the nostalgia of childhood (anyone who's read Bob Ong's musings on Stainless Longganisa will know this). In this list, we give you a rundown of hilarious reads that you might enjoy, whether to add to an already great day or to get yourself out of a slump.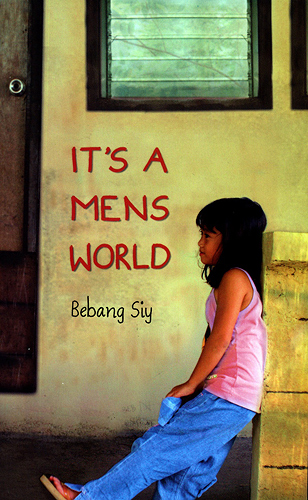 ADVERTISEMENT - CONTINUE READING BELOW
It's a Mens World by Bebang Siy (P195)
It's a Mens World is a collection of hilarious but poignant essays which discuss and problematize what it means to be a woman in the modern world. From the title of the book (a crafty play on words which refers to the male-centric nature of the world as well as menstruation) to the closing sentence of the last essay, Bebang Siy is able to cover a lot of issues while telling seemingly simple anecdotes.
Available at National Book Store and Powerbooks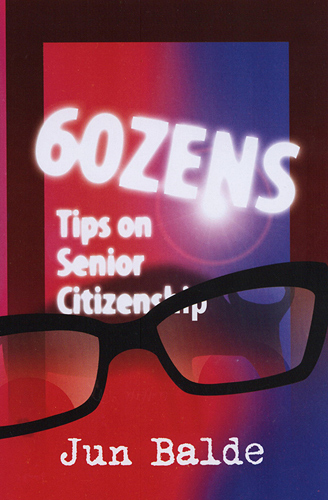 60ZENS: Tips On Senior Citizenship by Jun Balde (P80)
In this short but hilarious collection of poems, stories, and essays on aging, Jun Balde dissects the experience of being a senior citizen. Funny but bittersweet, this book will take you on a ride and make you laugh as it talks about forgetfulness, age, and what it means to grow up and grow old.
ADVERTISEMENT - CONTINUE READING BELOW
Available at National Book Store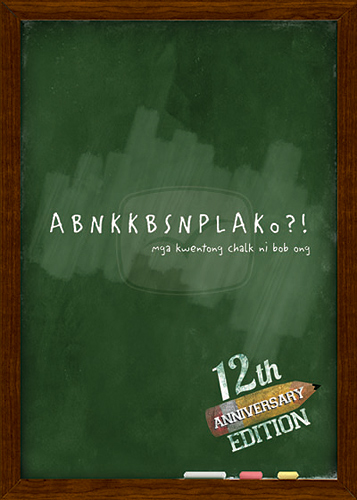 ABNKKBSNPLAKo?! Mga Kwentong Chalk ni Bob Ong (P275.00)
Like most of Bob Ong's books, ABNKKBSNPLAKo?! uses humor to talk about relatable phenomena and experiences inherent to growing up in the Philippines. The title, which is meant to be read ala text language as "aba, nakakabasa na pala ako?!" tips you off as you dive into the author's childhood memories through essays told in Ong's signature conversational tone. Funny, sad, and hopeful, these essays are sure to have you LOL-ing.
Available at all major bookstores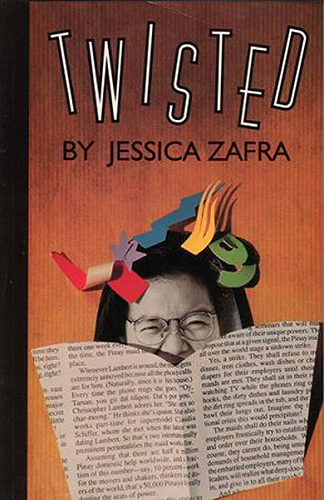 ADVERTISEMENT - CONTINUE READING BELOW
Twisted series by Jessica Zafra (from P80 to P195)
Moving onto something more sardonic, if you're a lover of pop culture and the critique of anything under the sun, then Jessica Zafra's Twisted books are definitely for you. Rant-y, precise, and sharp-as-a-whip, her essays won't just have you laughing—you'll come away from them with a more critical eye for everything around you.
Available at National Bookstore and Powerbooks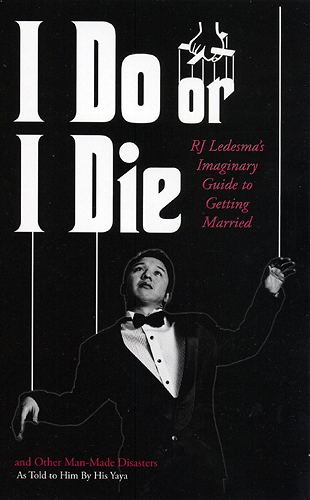 I Do or I Die: An Imaginary Guide to Getting Married by R.J. Ledesma (P100)
R.J. Ledesma serves us some critique on marriage and other social graces as he hits you with hilarious meditations on different anecdotes and experiences—from getting married to growing old. This book is funny, romantic, and ridiculous in all the right places.
Available at all major bookstores
ADVERTISEMENT - CONTINUE READING BELOW
Isang Napakalaking Kaastigan by Vlad Bautista Gonzales (P195)
A collection of the author's blog entries, this book is extremely anecdotal and a delight to breeze through. Recalling experiences from various moments in the author's life, this book uses humor to undercut its sharp insight into everyday experiences. Enjoyable and bursting with humor, this one is sure to have you clutching your stomach in laughter after the first few pages.
Available at all major bookstores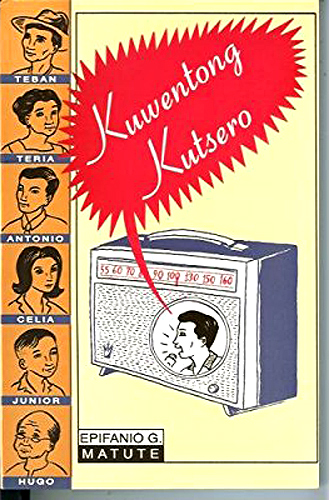 Kuwentong Kutsero by Epifanio G. Matute (P100)
This collection includes essays which date all the way back to three or more decades ago—they're aged but not dated, their hilarity withstanding the test of time. Using absurdity to talk about superstition and the passing-down of narratives, this book plays with the idea of barbers' tales which end up shaping personhood and society.
Available at the University of the Philippines Press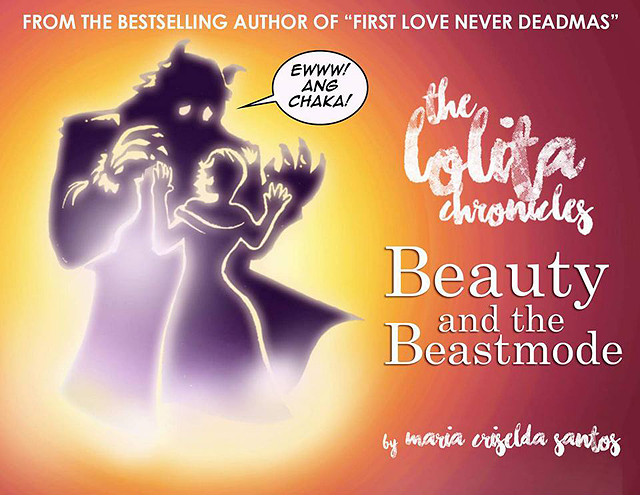 ADVERTISEMENT - CONTINUE READING BELOW
The Lolita Chronicles: Beauty and the Beastmode by Maria Criselda Santos (P60)
The Lolita Chronicles: Beauty and the Beastmode is a hilarious and insightful comic which tackles a number of funny if rather absurd situations. Extremely woke and written in a sharp, funny way, this is one of those comics that will have you both laughing and reeling from feels.
Available through the author's Facebook page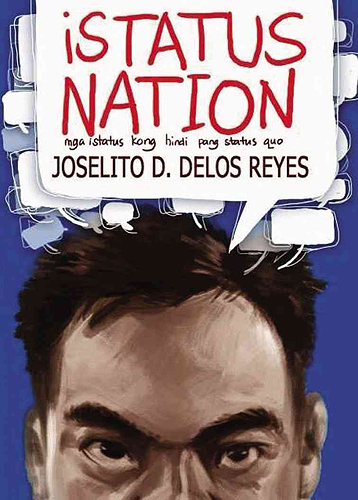 iStatus Nation by Joselito D. Delos Reyes (P300)
A book that originated from Delos Reyes' witty Facebook statuses, this collection of essays and anecdotes undercut by bits from his social media content is a fun, easy read that will make you laugh from start to finish. Heralded for incorporating social media, this is sure to crack you up.
Available at all major bookstores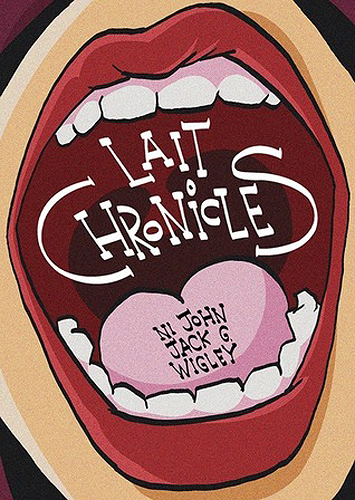 ADVERTISEMENT - CONTINUE READING BELOW
Lait Chronicles by John Jack G. Wigley (P250)
This book, which features essays that reflect the Filipino construct of lait, is merciless in its hilarity. It also takes an in-depth look into the phenomena of making fun of other people and offers a poignant view-point for the reader. It's funny but substantial, absurd but insightful.
Available at all major bookstores
Load More Stories