10 Nightmare Train Accidents That Are All Too Real
Another day, another MRT breakdown.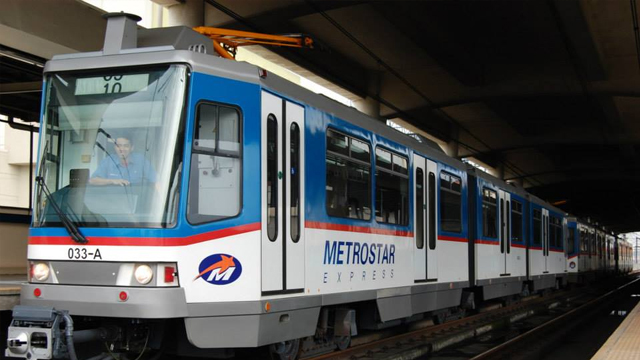 (SPOT.ph) We've all had our fair share of rush-hour disasters. From getting stuck in traffic for hours to seeing all sorts of crazy moments like fainting spells, catfights between grandmas, full-blown brawls, to name a few. We've all been a mandirigma in those moments of rush-hour chaos—a fitting title for seasoned public-transport commuters in Metro Manila. But have you really seen it all? Here are just some of the craziest accidents that have happened in recent years; it's about time the Department of Transportation did the math to find a solution, don't you think?
ADVERTISEMENT - CONTINUE READING BELOW
CONTINUE READING BELOW
Recommended Videos
When a woman's arm was severed by an oncoming train on the MRT
Final Destination, anyone? A woman collapsed from exhaustion onto the train tracks, but before others could help her up, a passing MRT ran over her arm. According to the viral Facebook post that first detailed this accident, witnesses were too shocked to do anything helpful. Even the guards and the MRT staff weren't sure how to handle the situation. The good news is that the woman got her arm back, but doctors are unsure if it'll still be useful.
When an MRT car got derailed and overshot a barrier
In the movies, trains overshoot barriers all the time, often with a superhero swooping in to save the day. In 2014, no superhero came to the rescue as the MRT freewheeled past Taft Avenue station's metal barriers. The first train broke down due to technical issues at Magallanes station, which is why the second train had to push it forward to Taft station for inspection. Since the first train's brakes were deactivated, it went along the downward railway of Magallanes-Taft a little too fast. A total of 38 people were injured due to the crash and passengers scampered away for safety. The scene of panicked passengers escaping looked a lot like a scene from a zombie movie.
ADVERTISEMENT - CONTINUE READING BELOW
When an LRT door stayed open mid-transit
Everyone loves fresh air, but preferably not in fast-moving trains. A student's Facebook post went viral after showing him and other passengers face to face with an open train door mid-transit. The train doors stayed open from Central station and past United Nations, making for a really "chill" night.
When an LRT door kept snapping shut
Months after the open train door incident, passengers were yet again faced with a door that had a mind of its own. Passengers rushed to warn the incoming crowd of people, pushing everyone far from the doors. After a few minutes, the warning siren went off and the doors snap shut at lightning speed. The LRT management assured that the door was taken care of on the same day, but commuters were still left dumbfounded by the incident. 
When the PNR got derailed
The PNR is the grandfather of all trains, and if you've ever tried riding this ancient thing, you've probably accepted the possibility of death as one of its consequences. It's no secret that the PNR's rail tracks are often stolen and sold, but it was still a shock when the rusty train got derailed precisely because of that in Taguig City. Two train coaches went off track and fell over, leaving 80 people stuck on the train for almost two hours. Fortunately, no one was seriously hurt.
ADVERTISEMENT - CONTINUE READING BELOW
When the PNR train hit an ambulance
In this news story, PNR struck an ambulance carrying a pregnant woman and injured four others. But it wasn't the ambulance's speed that caused the accident, but rather it was because of a tricycle that slowed them down on their way. Maybe it's time for an overhaul?
When the MRT trains decoupled
Even train coaches leave without saying goodbye. Here's the story behind the memes: A train went on without the rest of its coaches, leaving passengers stranded in Buendia station. Even the train driver was baffled that it happened. He recalls that while he was operating the train to Buendia from Ayala station, there was a communication error alert at train coach number 3. He quickly initialized and went on to the next station, only to see in his mirror that the two coaches were left in the middle of the Buendia and Ayala line. Maybe the first coach wanted some space?
ADVERTISEMENT - CONTINUE READING BELOW
When an MRT train caught fire
Waiting in line for the MRT apparently isn't your worst nightmare. Back in 2012, as a northbound train was arriving at the GMA-Kamuning station, passengers noticed that smoke was coming from the top of one of the coaches. A video shows that after a few moments, fire then came out from under the coach, before the next one caught fire, too. Passengers ran to the platforms and even security guards panicked as a southbound train was also fast approaching. 
When a diaper got caught on an MRT Line
Imagine being late for work because of a diaper. That's exactly what happened when a diaper got caught in MRT's catenary lines. This small, unassuming piece of baby trash prevented trains from passing through Ayala and Buendia station, with limited trips passing through North Avenue to Shaw and vice versa for more than an hour on the morning of the incident. An hour later the diaper was disposed of, the MRT was forced to unload passengers at Shaw station due to a door problem. What a great start to your morning!
ADVERTISEMENT - CONTINUE READING BELOW
When lightning struck an MRT cable and a train passed through
Looks like trees aren't the only thing lightning strikes. Back in 2016, a driver on EDSA caught the exact moment lightning hit the post of the MRT on a dashcam video. A few seconds later, a train coming from Santolan station passed through the post—producing sparks in the midst of the strong rains—and the train suddenly came to a halt. Passengers had to walk to the next station and it took three hours before the problem was fixed.
Load More Stories