10 Books About Love That We're Loving Right Now
Page-turners we couldn't put down this month.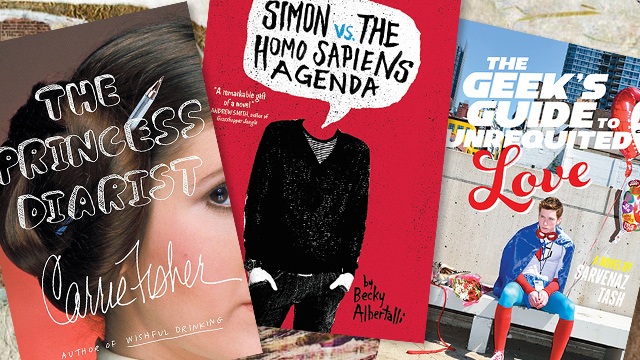 (SPOT.ph) Ever find yourself stuck at home, bored, while all your friends are off exploring the world? Sometimes, all you need is a cup of coffee and a good book to go on a quick (or an extended) getaway! Whether you want to be whisked away in a romantic novel or immersed in a different universe, there's a book that will definitely take you to a different place even just for a while...like these titles that we can't seem to put down!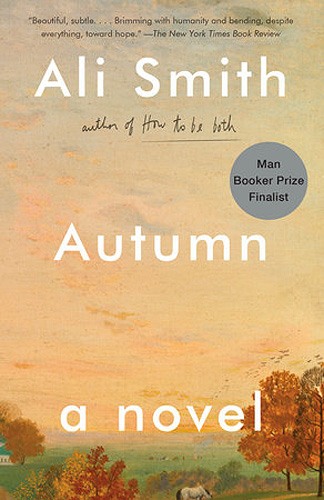 Autumn by Ali Smith (P734)
The first installment in a series named after the four seasons, Ali Smith's Autumn is set in an England that's divided by the Brexit vote—but it's also about the relationship between Elisabeth Demand and her mentor and friend, Daniel Gluck, who now lies in a coma in a nursing home. Through flashbacks and thoughtful conversations, Smith illustrates the continuing importance of kindness, hope, and enduring friendships. — Joanna Manalastas, editor-in-chief
ADVERTISEMENT - CONTINUE READING BELOW
Available at Fully Booked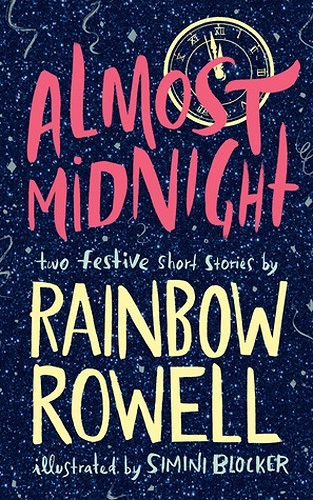 CONTINUE READING BELOW
Recommended Videos
Almost Midnight by Rainbow Rowell (P435)
This compilation of two short stories set in winter will give you warm, fuzzy feelings, just in time for V-Day. The first story, "Midnight," is about Noel and Mags, friends who always end up spending New Year's Eve together, with each encounter being more interesting than the last. "Kindred Spirits," on the other hand, tells the story of Elena, a Star Wars fan who camps out for the new movie alongside two other fans. She falls in line for days, and in the process, somehow falls in "like," too. You'd wish for your own "midnight" moment after reading this book! — MM de Mesa, managing editor
Available at National Book Store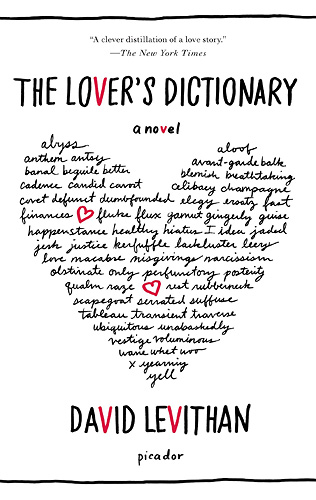 ADVERTISEMENT - CONTINUE READING BELOW
The Lover's Dictionary by David Levithan (P339)
Talking about love and the gamut of emotions it rouses is not an easy feat—but the author makes it work, through ingenious single-paragraph pages and one-liners, no less. Telling a story of a relationship gone shaky, the book is fashioned after a dictionary that reads like poetry, opening with aberrant ("I don't normally do this kind of thing") going on to love ("I'm not even going to try") and then to the last page's zenith ("This is it, the moment before you tell me the precise thing I don't want to know"). — Erika Dizon, Eat + Drink section editor
Available at Fully Booked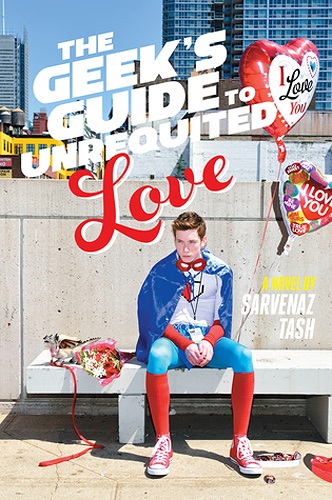 The Geek's Guide to Unrequited Love by Sarvenaz Tash (P506)
The Geek's Guide is exactly that, a full-on geek book about two childhood best friends who are huge comic-book fans and comic creators. There's Graham who is head-over-heels in love with Roxy, and facing a huge dilemma: how to tell her without destroying their relationship. He finally musters enough courage during a comic-con weekend, but things get super complicated—just because this is real-life and not a fictional narrative. Anyone who's been in love with their best friend can totally relate. — Christa De La Cruz, staff writer
ADVERTISEMENT - CONTINUE READING BELOW
Available at Fully Booked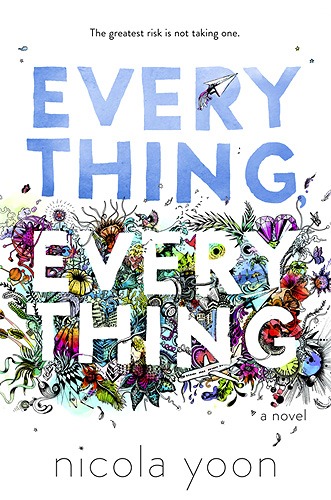 Everything, Everything by Nicola Yoon (P506)
Imagine being born allergic to the world—literally, to the point that you have no choice but to live all 17 years of your life indoors. That is the story of Madeline. While her situation might make anyone (me, most especially) go crazy and become curious about the outside world, she was pretty much content with her life…until a cute boy moved in next door. The two obviously fall in love, and—let's be honest—what won't a 17-year-old girl do for love? The twist at the end is more frustrating than fulfilling, but as cliché as it sounds, this story is about how falling in love literally sets Madeline free. — Jamie Sanchez, staff writer
Available at Fully Booked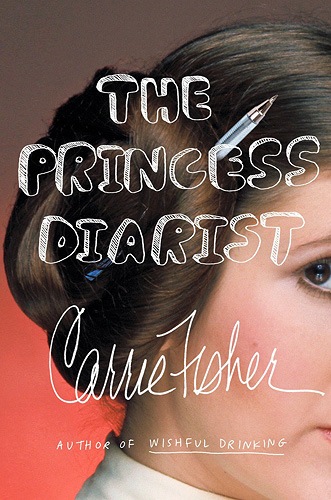 ADVERTISEMENT - CONTINUE READING BELOW
The Princess Diarist by Carrie Fisher (P546.50)
Fans of Star Wars are in for a ride with The Princess Diarist, Carrie Fisher's last memoir before her untimely death in 2017. Here she recounts her days shooting the sci-fi franchise that would catapult her to fame when she was just 19 in her distinct, sometimes self-deprecating, sometimes biting, but always hilarious writing style. A good chunk of the book is dedicated to her whirlwind romance with Harrison Ford, who was 14 years older than her and married, at the set of Star Wars. She may have been Princess Leia, but she was also a teenager in love, and the relatable vulnerability of her diary entries and love poems she'd uncovered from that time will make your heart ache. — Henna Yu, editorial assistant
Available at Fully Booked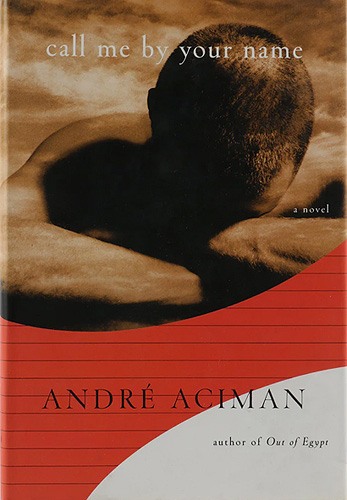 Call Me by Your Name by André Aciman (P460)
Elio Perlman, the narrator of this coming-of-age romance novel, takes you back to the first time you fell in love—the ups-and-downs, the heart-pounding longing for intimacy, the unexplainable hate and adoration you feel at the same time for that one person whose attention is everything you desire. The story of Elio falling in love with the older Oliver, who stays in his Italian countryside home for six weeks, isn't told through the usual, linear narration of events. Instead, you witness Elio's fleeting flashbacks of their time together while he reflects on his life's what-ifs and what-could-have-beens. — Ida Aldana, editorial assistant
ADVERTISEMENT - CONTINUE READING BELOW
Available at Fully Booked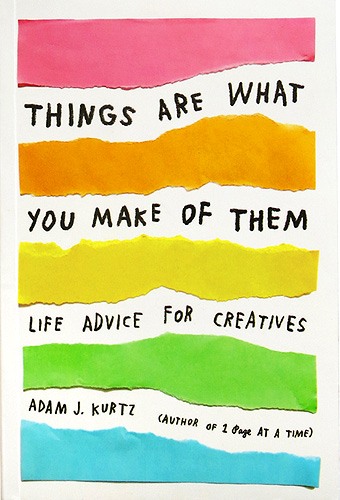 Things Are What You Make of Them by Adam J. Kurtz (P644)
Designer, artist, and author Adam J. Kurtz compiles life advice for those who make art, all handwritten and color-coded by chapter. It covers a mix of motivational, practical, and sometimes humorous tips, making it not just for those who would brand themselves as a "creative." Also, the pages are perforated, in case you want to tear out some of his insights to post on your wall. — MM de Mesa, managing editor
Available at Fully Booked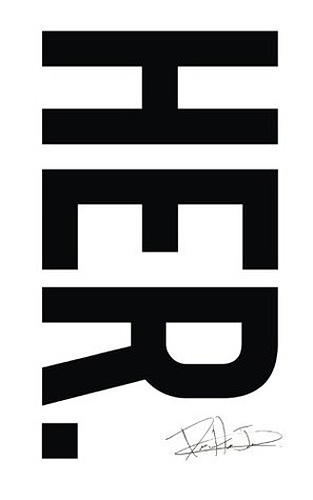 ADVERTISEMENT - CONTINUE READING BELOW
Her by Pierre Alex Jeanty (P644)
Spending V-Day alone? No problem because Valentine's is also perfect for celebrating self-love! And if you're a woman, that's exactly what picking up Her by Pierre Alex Jeanty is like. The book is a collection of poetry and prose about women and their strength and beauty. Each story will fill you with self-love and empowerment, you'll radiate with love and positive energy with every page! — Jamie Sanchez, staff writer
Available at Fully Booked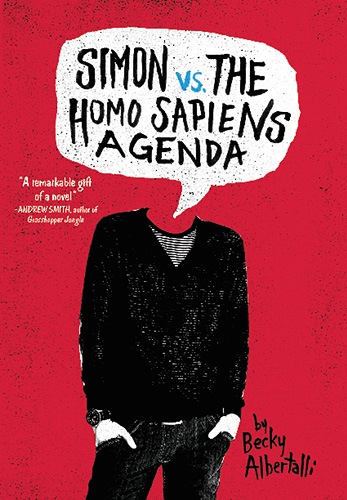 Simon vs. The Homo Sapiens Agenda by Becky Albertalli (P359)
Simon vs The Homo Sapiens Agenda is about Simon Spier, 16, gay, and closeted, as he navigates the often-messy rules of high school, and his equally complicated feelings for his pen pal Blue, who he hasn't even seen yet. It's very much about his budding romance with Blue—and you can't help but feel kilig as Simon and Blue get closer through their emails—but it'll also make you feel nostalgic for your first crush, for the first time you rebelled against your parents and thought you were so badass, and for your high school friends. There are also important insights on being gay and closeted, and coming out at your own pace, hidden in this pretty light and breezy read. Simon vs. The Homo Sapiens Agenda is also being adapted into a film, which is the perfect excuse to pick this up! — Henna Yu, editorial assistant
ADVERTISEMENT - CONTINUE READING BELOW
Available at Fully Booked
Share this story with your friends!
---
Help us make Spot.ph better!
Take the short survey
Load More Stories