10 Inspiring Quotes From British Physicist Stephen Hawking
RIP, Dr. Hawking. :(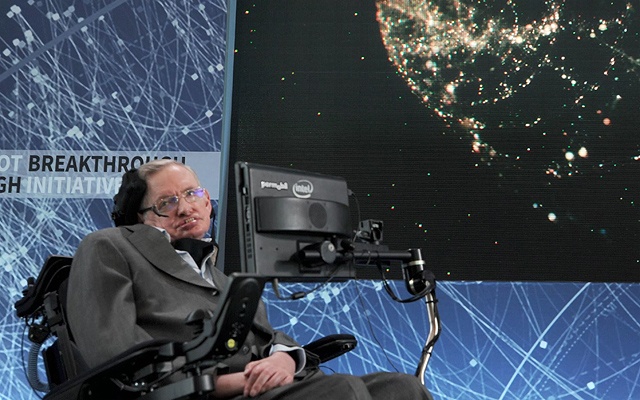 (SPOT.ph) Astronauts, scientists, and celebrities all over the world today mourn the death of British theoretical physicist and author Stephen Hawking, who died on March 14 at the age of 76. His family's spokesperson said that he passed away peacefully at his home in Cambridge, United Kingdom.
ADVERTISEMENT - CONTINUE READING BELOW
CONTINUE READING BELOW
Recommended Videos
As I contemplate my utter devastation at Stephen Hawking's passing, it suddenly occurs to me...Sheldon may require CPR when he hears about this news. #BigBangTheory pic.twitter.com/FahnIphEEx

— Marcia Gaines (@gainesm) March 14, 2018
"He was a great scientist and an extraordinary man whose work and legacy will live on for many years. His courage and persistence with his brilliance and humor inspired people across the world," his children Lucy, Robert, and Tim said in a statement.
In 1963, at the age of 21, Hawking was diagnosed with a form of the motor neuron disease called amyotrophic lateral sclerosis, and was given only two years to live. He defied this prognosis and continued with his work while confined to a wheelchair and speaking only through a computer for most of his time in the public eye.
Author of the 1988 best-seller A Brief History of Time, he brought together the many fundamental fields of physics: gravitation, cosmology, quantum theory, thermodynamics, and information theory. He particularly focused on the Big Bang Theory and its similarity to the behavior of black holes, but in reverse. If this all sounds too abstract, let's just say that he dedicated his career to developing a single equation to explain the universe, the holy grail of physics—"The Theory of Everything," which was also the title of the 2014 film inspired by his life story. He appeared several times in popular media—as a version of himself or in animated form—such as in Star Trek: The Next Generation, The Big Bang Theory, Futurama, and The Simpsons. 
ADVERTISEMENT - CONTINUE READING BELOW
As the world lost "modern cosmology's brightest star," people turned to some his words of wisdom that will forever live on.
"[In the Universe it may be that] Primitive life is very common and intelligent life is fairly rare. Some would say it has yet to occur on Earth."
- Stephen Hawking, 1942-2018

— Bob Ong (@sibobpo) March 14, 2018
"Life would be tragic if it weren't funny."
~Stephen Hawking #RIP ???? pic.twitter.com/CtGBJnmnPF

— Professional Heckler???????? (@HecklerForever) March 14, 2018
If human life were long enough to find the ultimate theory, everything would have been solved by previous generations. Nothing would be left to be discovered.

- Stephen Hawking.

— Regina ???? (@Rebel_Rivers) March 14, 2018
Rip Stephen Hawking pic.twitter.com/4k7eQGDVFr

— Karan (@Manutd4ever12) March 14, 2018
"Try to make sense of what you see and wonder about what makes the universe exist. Be curious, and however difficult life may seem, there is always something you can do, and succeed at. It matters that you don't just give up."
Stephen Hawking
RIP

— Mohsen Kermani (@uniraniano) March 14, 2018
An era has come to an end. What wonders we may now miss, we may never know. #StephenHawking #RIP pic.twitter.com/ljMiXm1SPj

— Lyndon Pinto (@lyndnpnto) March 14, 2018
"I have no idea. People who boast about their IQ are losers"

- Stephen Hawking

Enjoy eternity you beautiful man.
I aspire to have a fraction of your awesomeness ????????
RIP Genious#StephenHawking pic.twitter.com/gzLq231Afb

— Ethan Hunt (@IMF_hunt) March 14, 2018
However difficult life may seem, there is always something you can do and succeed
- Stephen Hawking #RIPStephenHawkins pic.twitter.com/ZM7OQfQMA9

— Sivaprakasam.G (@gpsivaprakasam) March 14, 2018
"We are just an advanced breed of monkeys on a minor planet of a very average star. But we can understand the Universe. That makes us something very special." -Stephen Hawking

RIP 1942-2018https://t.co/DO1e1lq4vy pic.twitter.com/axPgOVx0X0

— Trevor Williams (@tw_trevorwrites) March 14, 2018
R.I.P. Stephen Hawking ????

"My goal is simple. It is a complete understanding of the universe, why it is as it is and why it exists at all."

— Maryjose (@kokis_cantu) March 14, 2018
Load More Stories