Add to Wish List: What We're Really Looking for When Shopping Online
The pluses and pitfalls of buying on the Web.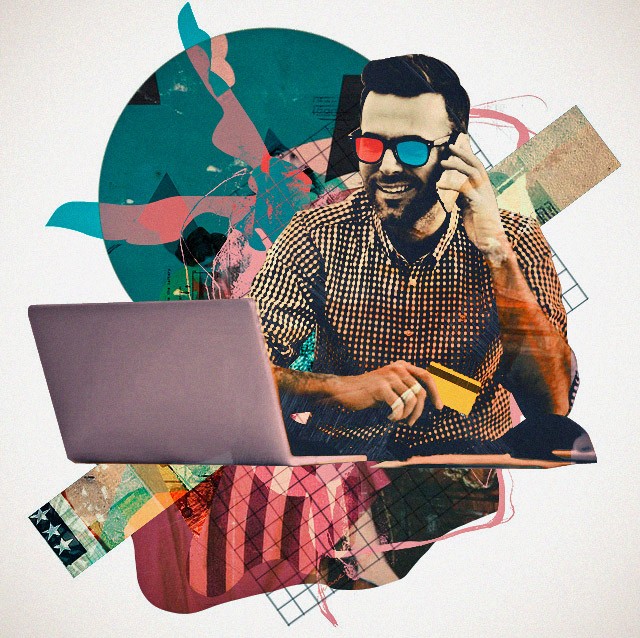 (SPOT.ph) If you need medical supplies, you'd go to one of the stores on Bambang. Electronics were on Raon and the surrounding streets. For flowers you'd go early in the morning to Dangwa. I name these in particular because of the many localities that used to be the port of call when you were shopping for a certain item in Manila, these are still around, albeit shadows of their former selves. The Hidalgo camera shops are no more. The department stores of Escolta are long gone.
Despite the mind-numbing, soul-crushing traffic, we still find ourselves driving across town—not exactly a long distance, but a timesuck journey involving much gnashing of teeth—to buy electronics, clothes, children's toys (or adult toys). One of the most exhilarating aspects of living in a first-world country is the excitement of online shopping which, honestly, never gets old: it's the thrill of packages on Christmas morning, but you can have it every day! With a fast Internet connection and next-day delivery I've spent many evenings purchasing wind-up gramophones, antique weighing scales, nixie clocks, elk-skin boutique dog collars, and much, much more that I would never have pulled my wallet out for in the sober light of day.
ADVERTISEMENT - CONTINUE READING BELOW
I'd always assumed that online shopping was one of those things that we'd simply never have in our country. It seemed a fair trade-off: I can get my dish soap delivered, but I have to scrub my own dishes when I'm abroad; when I'm back here I have to drive to the supermarket for it but someone else does the washing-up. So I was surprised to hear that online delivery does exist in the Philippines. I asked for feedback from my friends on their experiences, and received mixed responses. Most said that most of the time they got the stuff they ordered, or something like it, in a reasonable time frame. But the few horror stories were enough to put me off: vendors who simply vanished, a mountain of paperwork for returning items, or discovering that prices were higher than at retail stores.
The few local products that I purchase online are from small independent retailers to deliver products to niche markets. Everything Calligraphy is run by an enthusiast-turned-entrepreneur, and caters to the crazy band of fountain-pen fanatics out there. They use a Shopify storefront, and delivery is prompt; you even get a piece of Choc-Nut to go with your new pen purchase. (I started hiding the Choc-Nut wrapper after my wife realized that its appearance in the house meant that I had made a new pen-related purchase.) My wife, on the other hand, likes ordering bags from NiQua. Both these merchants take online payments, and deliver on time. For me it's something of a letdown if an online retailer shows a sleek storefront, and then turns out not to have the product in stock, "forgets" the order, or, worst of all, sends you to make a bank deposit.
CONTINUE READING BELOW
Recommended Videos
I know that "deposit at BDO" is the lingua franca of small business, and moving money around the Philippines in general—but honestly, it is so out of step with the online experience. There was a time I was exploring the dark web and needed to buy Bitcoin; but the only way of buying Bitcoin at that time was to use your credit card (which sort of defeated the point of being on TOR), or through a bank deposit. That was the end of my adventures in the dark web, and to this date I have never owned any cryptocurrency.
The fundamental bedrock that allows online retailing to take place is trust, and this is notably absent in the current situation. The fountain pen community is fairly tight-knit, so Jilian Tan, who runs Everything Calligraphy, had people to vouch for her. When a bottle of ink arrived broken, I took a picture and received an immediate replacement. I trusted that she would deliver; she trusted that I didn't just spill some ink on a cardboard box and get a free bottle. The uncrupulous merchants who are on the large Philippine online retail sites might make up only one percent of the total, but as long as the brand doesn't make sure the customer receives immediate compensation, the online experience will never take off. Similarly, credit card processing companies might take three to five percent commission, but this is still cheaper than operating a store in a mall; if the retailer passes the cost to me, or makes me walk to a bank to avoid it, then the sale won't happen.
ADVERTISEMENT - CONTINUE READING BELOW
At the moment, online retailing for non-niche products in the Philippines is more along the lines of the model used by Aliexpress or Taobao (both owned by Alibaba)—an agglomeration of small companies working under an umbrella of a larger representing company—rather than Amazon, which spent many years stocking warehouses and calculating customer behavior before opening the Amazon Marketplace, its version of Aliexpress. The aggregating companies who represent the smaller vendors must absorb the risk for the customer and make refunds for failed transactions friction-free (and do its best to prevent failed transactions). Online payments have a long way to go before they become cheap and secure if they are to gain a foothold. And merchants have to find a compelling reason for the consumer to shop online rather than send a driver to Divisoria.
Until then, we'll be circling the parking basements of the malls to buy from brick-and-mortar shops, or paying with cash to a mysterious stranger who wants to "meetup LRT D. Jose, weekdays lang p0."
Your guide to thriving in
this
strange new world.
Share this story with your friends!
---
Help us make Spot.ph better!
Take the short survey
Load More Stories