10 Good Books to Read This Summer
A meaty selection of tomes to take with you on your next vacation.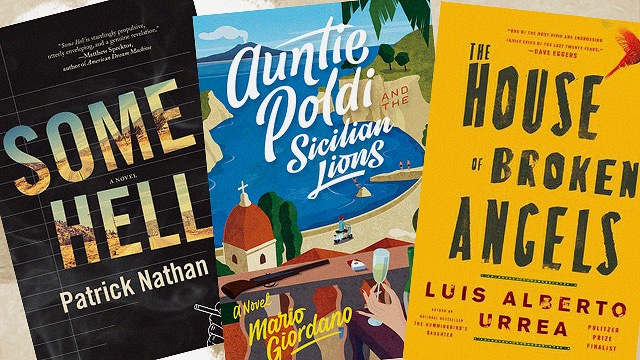 (SPOT.ph) Looking for a great read this summer? We've got magic, murder, and mayhem on the list, so just choose which ones you'd like to take to the beach—or to bed, for that matter. Happy reading!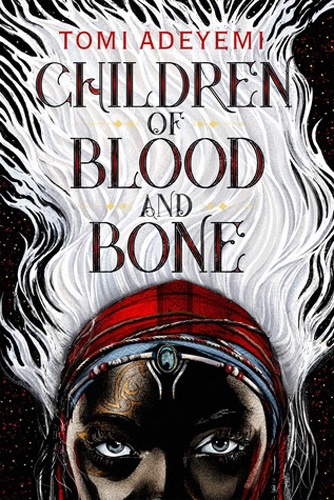 Children of Blood and Bone (Legacy of Orisha) by Tomi Adeyemi (P489)
Inspired by her West African roots, Tomi Adeyemi introduces us to a world of fantasy where deities abound and magic and menace go hand in hand. Set in the mythical world of Orïsha, Zélie Adebola's mother wielded the terrifying power to invoke souls. Suddenly it was all gone—the magic, Zélie's mother—cold-bloodedly banished by a merciless king. Oppressed and marginalized, Zélie fights for justice for her mother and her people. When fate intervenes and unites her with a runaway princess, it falls on Zélie's hands to restore the power that once belonged to Orïsha. A tale of courage and friendship, Adeyemi's novel reflects stark realities in the wondrous land of Orïsha and the color of Zélie's skin. 
ADVERTISEMENT - CONTINUE READING BELOW
Available at National Book Store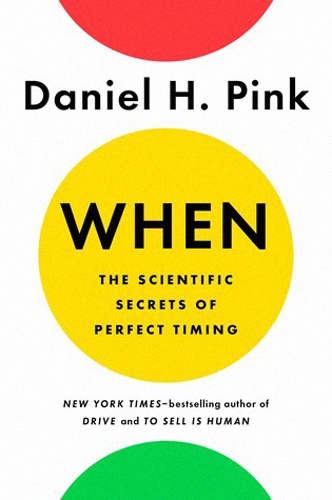 When: The Scientific Secrets of Perfect Timing by Daniel H. Pink (P828)
They say that time is the most important commodity, yet a lot of us don't really know how to utilize it. In this book, Pink helps us realize when is the best time for almost everything—like when to get that cup of coffee, what time of the day it's ideal to make that life-altering decision, and why you should take a break at this point of the day. The author points out the daily patterns that we overlook as we start each day, and breaks them down into fluctuations that he calls "a peak, a trough, and a rebound." Backed with research and insights, Pink shows us that when is just as essential as what and why.
Available at Fully Booked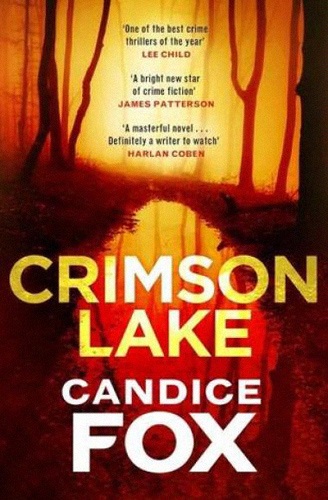 CONTINUE READING BELOW
Recommended Videos
Crimson Lake by Candice Fox (P1,559)
Ted Conkaffey is a former cop. And no, he didn't go out in a blaze of glory. Come to think of it, he's not in any place of glory, either, literally and figuratively. After all, he's accused (but not convicted) of abducting a teenager, his marriage has gone kaput, and he's in a town where he's basically the most hated being for miles around. This doesn't mean he's the only pariah in crocodile-infested Crimson Lake, though. There's also investigator Amanda Pharrell, who did time for murdering her best friend during her teens. Dodging heckling, harassment, and vigilantes, the two are thrown together to investigate the trail of a missing author—who is suspected to have committed "suicide-by-croc", by the way—in this Australian thriller by award-winning crime writer Candice Fox.
Available at National Book Store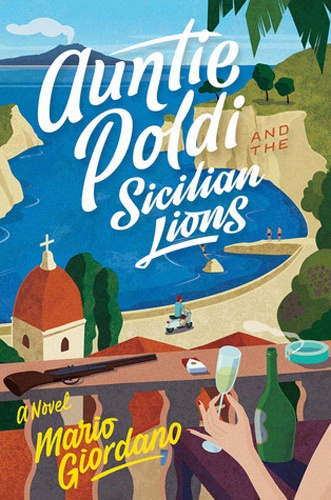 ADVERTISEMENT - CONTINUE READING BELOW
Auntie Poldi and the Sicilian Lions by Mario Giordano (P2,599)
Move over Miss Marple, we've got a new lady detective in the house! Say hello to Auntie Poldi, she of Tuetonic roots, magnificent (fake) tresses, and naughty outfits. After turning 60, the German widow moves to a Sicilian village with one thing in mind: to drink herself to death. But she's knocked out of her alcoholic stupor when young, strapping Valentino, her odd-job man, is found dead. With her wit, smarts, and generous cleavage, Auntie Poldi goes on a sexy, zany romp in solving the case of her dead handyman.
Available at National Book Store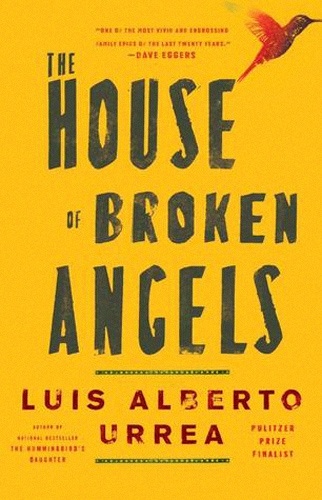 The House of Broken Angels by Luis Alberto Urrea (P1,115)
Patriarch Miguel Angel de La Cruz is dying, and he summons his entire family to gather around him during his last days on earth. For Miguel—a.k.a. Big Angel—this means a final hurrah to celebrate his last birthday with the whole clan. But as death approaches, it snatches someone else as it makes its way to Big Angel. It claims his mother, and as the entire clan reel from the shock, Big Angel braces himself for the end, and opens his eyes to the beauty of family and all the love, loss, secrets, and wonder that goes with it.  
ADVERTISEMENT - CONTINUE READING BELOW
Available at National Book Store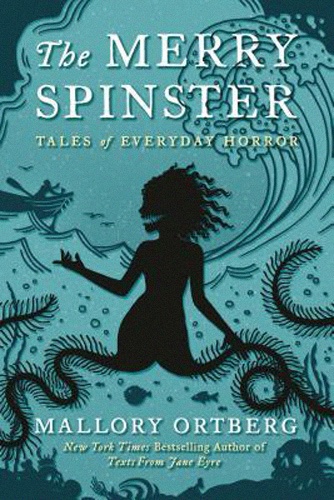 The Merry Spinster: Tales of Everyday Horror by Mallory Ortberg (P1,395)
If you like your fairytales dark, you'll adore Ortberg's sinister take on treasured childhood stories like Cinderella and The Velveteen Rabbit. Ortberg retells beloved tales into unnerving yarns of misbehavior and psychological terror—witty, humorous strings that unravel and leave the reader with stark realizations of their own truths.   
Available at National Book Store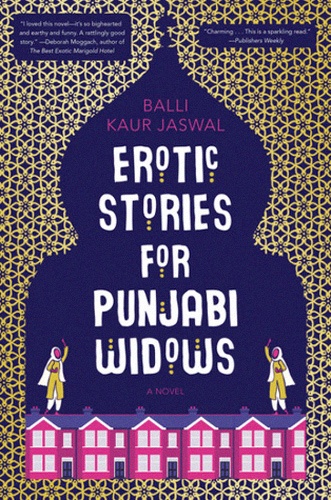 ADVERTISEMENT - CONTINUE READING BELOW
Erotic Stories for Punjabi Widows by Balli Kaur Jaswal (P600)
Happily bartending in West London, Nikki's world turns upside down when her father dies. A product of Indian immigrants, the burden of chipping in the family finances weighs heavy on Nikki's shoulders, and she decides to accept a job teaching creative writing at the Punjabi community center. Thanks to a mix-up, instead of encountering students eager to learn creative writing, Nikki comes face to face with modest Sikh widows anxious to grasp basic English. When one of them brings an English book of sexy stories to class, it releases a flood of yearnings and desires from the prim and proper widows, leading to scandal, gossip, and mayhem.
Available at Fully Booked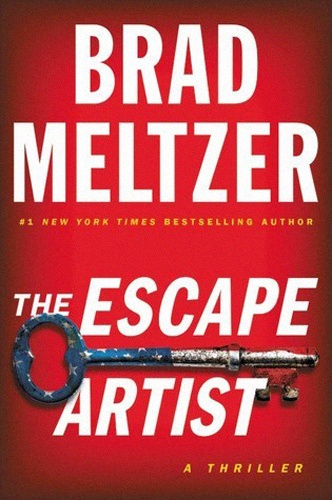 The Escape Artist by Brad Meltzer (P1,119)
Nola Brown is a dead heroine, whose corpse was discovered in a plane that took off from a hidden military base deep in the forests of Alaska. But Zig Zigarowski knows otherwise: Nola is alive, and is a fugitive. Zig owes Nola big time and wants to find and protect her. Nola, who happens to be a talented artist and trained soldier, may know something that she's not supposed to know, and now someone wants her very much dead. As she slips through the tightening noose of the enemy, answers come to light—answers that will unravel the US Army's biggest secret.
ADVERTISEMENT - CONTINUE READING BELOW
Available at National Book Store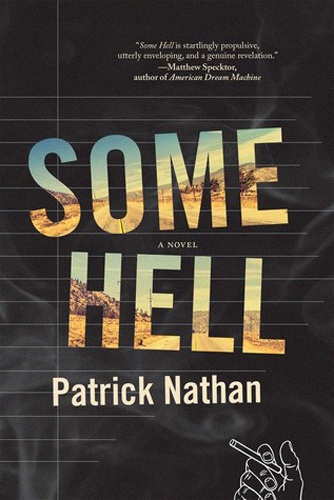 Some Hell by Patrick Nathan (P1,325)
On the cusp of his 13th birthday, Colin is struggling with many things: school, a prediction of his death, and an all-consuming crush on Andy, his best bud. His parents are practically strangers to him, preoccupied with their own worries about each other. His father is in his own moody world in the basement, busily writing (or at least trying to write) a book. His mother feels disconnected from her family, and simply goes through the motions of daily life just to get the day over with. And then one day, Colin's father commits suicide, and Colin thinks that he's to blame.
Available at National Book Store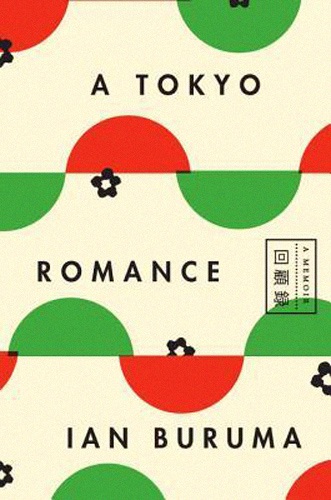 ADVERTISEMENT - CONTINUE READING BELOW
A Tokyo Romance by Ian Buruma (P2,005)
The year is 1975, and Ian, a pampered European youth, frolics his way through Tokyo's art scene. He immerses himself in avant-garde theater and burlesque, meeting photographers and even legendary director Akira Kurosawa, with whom he does a whiskey ad. Breathlessly fascinating, Ian Buruma pours his heart out in this absorbing memoir about a gaijin's heady love affair with Tokyo.
Available at National Book Store
Share this story with your friends!
---
Help us make Spot.ph better!
Take the short survey
Load More Stories