Puerto Galera, El Nido, and Other Beaches Also Need to Be Saved Before It's Too Late
We don't want another Boracay, do we?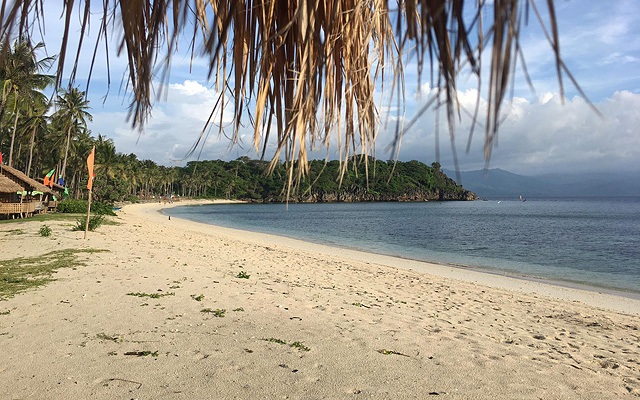 (SPOT.ph) With the government's crackdown on environmental concerns in tourism destinations (finally!), 14 establishments in Puerto Galera, Mindoro were ordered by the Department of Environment and Natural Resources to voluntarily remove structures on easement zones along White Beach and Sabang Beach. Vicente Tuddao, Assistant Regional Director of Department of Environment and Natural Resources in Region IV-B, personally served notices to vacate. They were given 30 days, which begins on April 13.
In the Water Code of the Philippines, an easement zone or no-build zone within three meters from the high tide mark is required for banks of rivers and streams and the shores of the seas and lakes in urban areas. "No person shall be allowed to stay in this zone longer than what is necessary for recreation, navigation, floatage, fishing, or salvage; or to build structures of any kind," said Article 51 of Presidential Decree No. 1067 (signed on December 31, 1976).
ADVERTISEMENT - CONTINUE READING BELOW
Establishments in Puerto Galera found to be in violation of the law include: Tina's Sunset Cottages, Restaurant and Dive Center, Ocean Dream Lodge, Paradise Dive Zone Resort, Pink and Black Lodging House, Montani Beach Resort, Sabang Inn, Sabang Divers, Mangosteen Restaurant, Dive Dojo, Mermaid Resort Charletan Inc., Modem Development Company, Captn Gregg, Eddie's Place Bar and Restaurant, Marginor Diner and Snack, and I Dive at Casa Mia.
In 2014, Puerto Galera almost lost its recognition as a Biosphere Reserve by the United Nations Educational Scientific and Cultural Organization. The title given to places that serve as models of sustainable development and provide "living observatories" for understanding and managing interactions between man and nature. But after submitting updated reports on a rehabilitation plan, the international council reconfirmed the status of Puerto Galera Biosphere Reserve in 2017.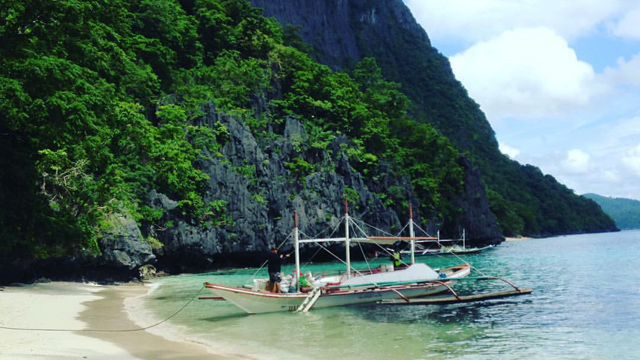 El Nido, Palawan, also part of Region IV-B, was also investigated by the environment agency in March. The thirty-two establishments within the three-meter easement zone include: Amigo's Inn, Angel Nido, Angel Wish, Caalan Beach Resort, Cadlao Resort, Cadlao Resort Extension, Café Athena, Chislyk, El Nido Beach Resort, The Deck of Art Cafe, El Nido Garden, El Nido Reef Strand Resort, Golden Monkey, Hidden Beach Resort, Hadefe Beach Resort, Isla Expeditions, Jarace Grill, Kalinga Beach Resort, La Salanganne, Lally and Abet Extension, Linda Leona Store, Mezzanine El Nido, Nido Bay Inn, Organic Spa, Palawan Pawnshop, Pinche's, Relucio Inn, Rosanna's Pension, Shorepass Lodge, Sonny Sails, The Nest, and TTD Store.
CONTINUE READING BELOW
Recommended Videos
Aside from the Water Code, El Nido is also under strict environmental restrictions because of its status as a Managed Resource Protected Area since 1998. At least, in theory.
In Region VII (Central Visayas), the waters of Panglao Island, Bohol and Mactan Island, Cebu were found to contain fecal coliform levels that are above the standard set by the Environmental Management Bureau. This contamination is possibly due to the lack of proper wastewater treatment and sewage disposal systems by establishments in these tourism spots. William Cuñado, director of the Environmental Management Bureau, said that more than 300 hotels and resorts in Panglao and 37 accommodations in Mactan have been issued notices of violation of the Clean Water Act.
Share this story with your friends!
---
Help us make Spot.ph better!
Take the short survey
Load More Stories