Here's How Our Future Jeepneys Might Look
DOTr showcased prototypes of modern public utility vehicles at a one-day exhibit.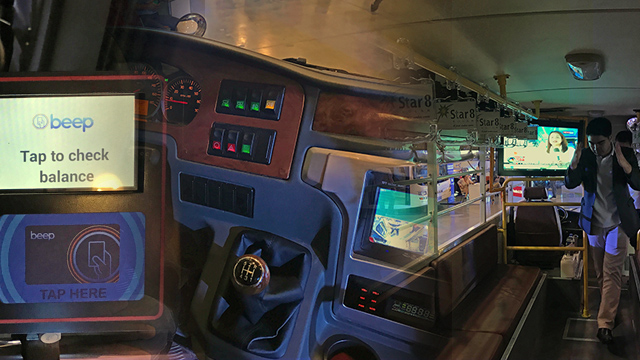 What would the next jeepney look like? Amid protests against the Public Utility Vehicle Modernization, local and international manufacturers have come up with prototypes approved by the Bureau of Philippine Standards to support the Department of Transportation's vision for the new jeepney. The designs, presented at a public transport expo in Pasay held earlier this month, have better passenger capacity, are air-conditioned and CCTV-equipped, as well as being fit for smart-card payment. 
Check out some of the prototypes: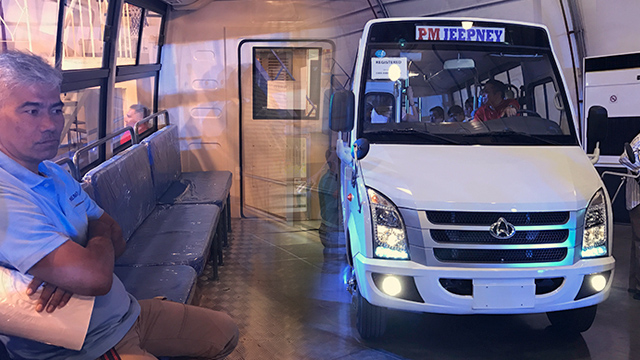 ADVERTISEMENT - CONTINUE READING BELOW
Manufacturer: Chang'an Automobile
Cost: P1.56 million
Seating capacity: 22
Standing passengers: Nine
According to Pasang Masda National President Obet Martin, Chang'an Automobile has been in talks with their cooperative as early as 2015 for the design of its version of the modernized jeepney. The Chinese manufacturer is one of the oldest automobile companies in mainland China specializing in the production of passenger cars, microvans and trucks. The company's version of the PUV is equipped with a Euro-4 engine, an air-conditioner, and runs on diesel.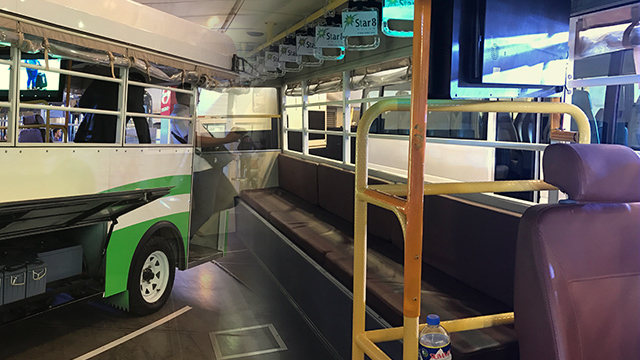 Manufacturer: Star 8 Green
Estimated cost: P2.2 million to P2.8 million
Seating capacity: 25
Standing passengers: 10
Star 8 Green is one of the three "green" manufacturing companies that have solar-powered jeepneys in their portfolio. Their non-air-conditioned jeepney can hold 25 sitting passengers. It is also equipped with more than 20 personal electric fans and a flat-screen TV. Its smaller e-jeepneys have a cheaper price-tag that ranges from P1.6 million to P1.8 million, but can only accommodate 22 sitting passengers and five standing ones.
ADVERTISEMENT - CONTINUE READING BELOW
The Australian company is also pioneering the use of marshals inside jeepneys or an extra person to help the driver accommodate passengers. The company said the marshal will not only serve as an assistant but as an extra set of eyes to ensure passenger safety.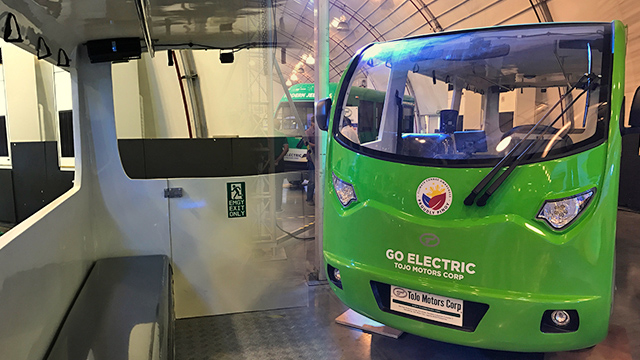 Manufacturer: Tojo Motors Corp.
Estimated cost: P950,000
Seating capacity: 17
Standing passengers: Five to 10
Another "green" company, Tojo Motors Corp. specializes in the manufacture of battery-operated vehicles starting with e-trikes in 2013. The company diversified its portfolio in 2016 to accommodate the looming surge of orders for modernized jeepneys. Its version of the e-jeepney can operate for eight hours with a fully charged battery.
To keep costs affordable for jeepney operators, the company employs a rental scheme for the use of its battery. While the vehicle would cost only P950,000, drivers would have to rent a fully charged battery at P500 per use to operate the vehicle. The battery can also be purchased for P1.2 million.
ADVERTISEMENT - CONTINUE READING BELOW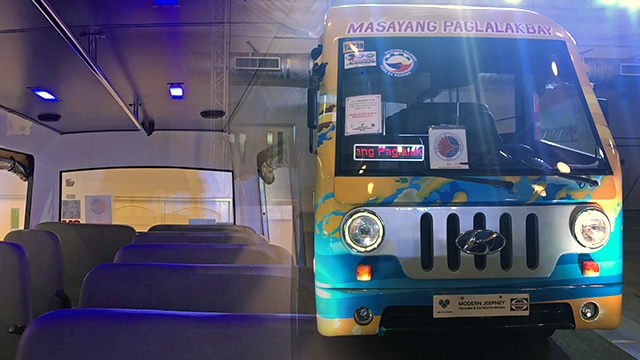 Manufacturer: Del Monte Motor Works Inc.
Estimated cost: P1.6 million to P1.9 million
Seating capacity: 18
Standing passengers: five
Local bus manufacturer Del Monte Motor Works Inc. has long been a partner of Hyundai Motors for the manufacture of its units. While Del Monte creates the bodies of the vehicles, Hyundai provides the engines and other internal equipment needed for the units.
For its version of the modernized jeepney, the firm patterned seating after a typical mini bus. The unit also runs on diesel and has versions with and without air-conditioning.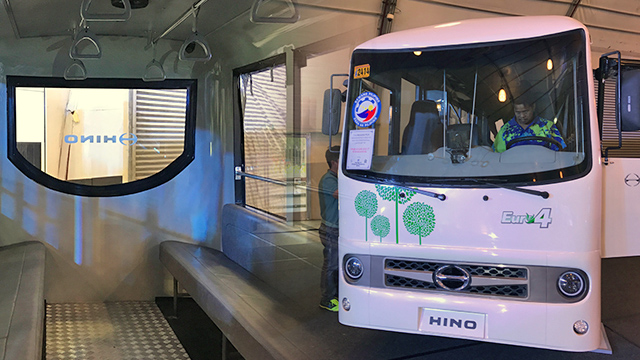 ADVERTISEMENT - CONTINUE READING BELOW
Manufacturer: Hino Motors
Estimated cost: P1.6 million to P1.9 million
Seating capacity: 19
Standing passengers: seven
Part of the Toyota group of companies, Hino Motors Corp. has long been engaged in the manufacture, assembly and distribution of trucks, buses and related vehicle spare parts. For its version of the modern jeepney, Hino Motors' adopted the exterior design of a mini bus with an elevated platform and huge rears. However, it made sure to keep the design of the Filipino jeepney with long benches on either side of the vehicle.
This story originally appeared on Entrepreneur.com.ph. Minor edits have been made by the Spot.ph editors.
Load More Stories