10 Things to Remember to Help You Stay Safe in the City
Pick up a few things from Krav Maga to help you find peace of mind in the Metro.
(SPOT.ph) Living in Metro Manila opens you up to a lot of delightful treats and surprises. As a city dweller, it helps to be prepared for anything—and that includes the occasional delinquent who might suddenly want to relieve you of your belongings. Have some peace of mind as you walk the busy streets of the city by learning how to defend yourself. We recently attended a quick Krav Maga tutorial and listed some helpful tips.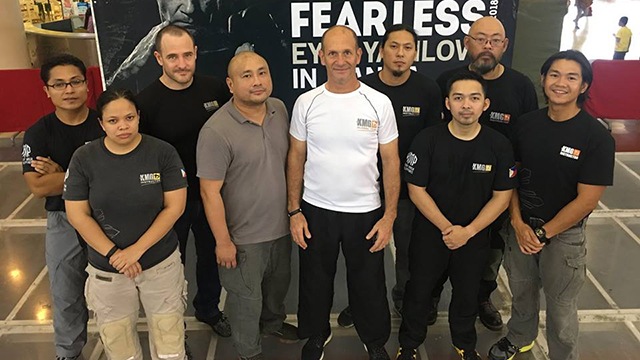 Krav Maga Global chief instuctor Eyal Yanilov (center, in white T-shirt) poses with other instructors from Krav Maga Philippines.
During his visit to Robinsons Place Manila for a demonstration of the mixed martial art, we sat down with Eyal Yanilov, the co-founder and current chief instructor of the international organization Krav Maga Global, and asked him about the fighting style and how you can defend yourself when faced with a potentially dangerous situation. 
ADVERTISEMENT - CONTINUE READING BELOW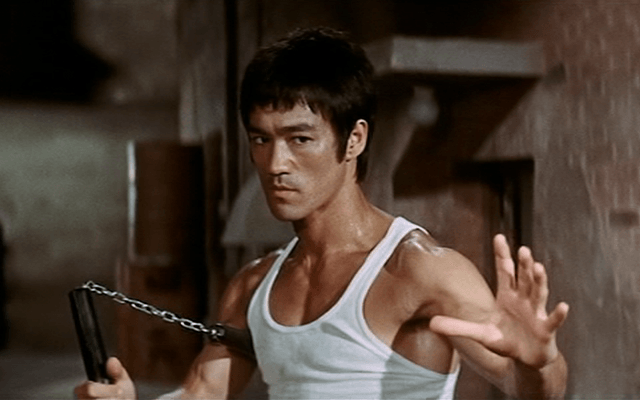 CONTINUE READING BELOW
Recommended Videos
Do what you need to do to stay protected.
It may serve intimidating at first, but Krav Maga serves a very practical purpose. The martial art was founded by Jewish communities around the globe who needed to defend themselves from anti-Semitic attacks. Yanilov echoes this: "People who are under high-level of threat, [Krav Maga's benefits are] definitely about self-defense and protecting the family."
Proper self-defense can only happen with the correct mindset.
Although its training is mostly composed of conditioning the body, Yanilov clarified that Krav Maga has a lot to do with the mental too. "Most people will practice Krav Maga to strengthen the mind [as well] . . . [it will teach one about] the courage, the determination, the persistence, the ability to become aggressive when it's needed." This comes in handy especially in the city, where one has to be hyper-aware of your surroundings while walking through Manila's streets to stay safe.
ADVERTISEMENT - CONTINUE READING BELOW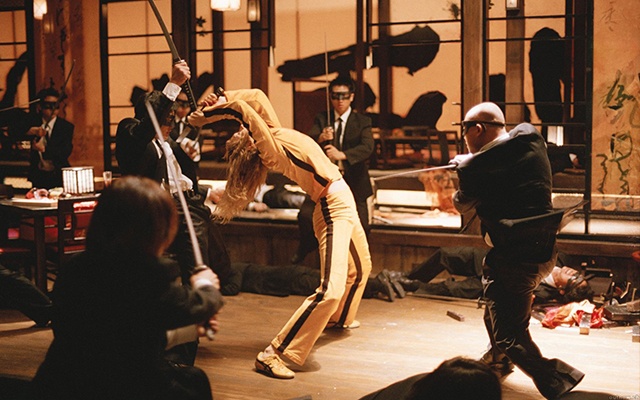 If an attack occurs, always aim to prevent or de-escalate the confrontation.
Krav Maga is never about attacking an individual—it's first and foremost rooted in self-defense. The idea is to delay and prevent an attack from happening—once the attacker has been sufficiently immobilized, it is recommended to flee from the conflict scene ASAP.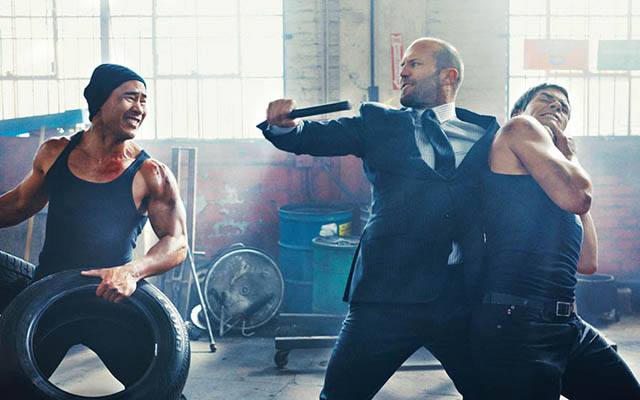 ADVERTISEMENT - CONTINUE READING BELOW
While out and about, always stay sensitive to your surroundings.
The fighting style will teach one to be hyper-aware of his or her surroundings, says Yanilov. "When we talk about self-defense, it's all about not getting into trouble... You have to identify the nature of the [attacker] in front of you—the nature of his actions, the nature of his goals. To defend yourself [successfully], you have to be able to read the body language of your assailant."
When you defend yourself from an attack, target the wrist.
If the chest is the center of the body, the wrist is the same for the arms. Hitting the area forcefully can save you from attacks involving deadly weapons (such as knives).
When you hit, target the chest of your attacker.
The chest is the center of one's body and hitting the area forcefully will give you a good chance of knocking your attacker off-balance. This will give you ample time to flee the scene.
ADVERTISEMENT - CONTINUE READING BELOW
Don't underestimate the power of your legs.
The legs are often an untapped source of power when it comes to self-defense. In worst case scenarios, a strong, swift kick to your attacker's chest can spell the difference between life and death.
Always keep your wrist and elbows firmly locked when you hit.
If the form of your arms isn't correct when you hit an assailant, you risk breaking your wrist or forearm. And besides being the correct form of hitting to prevent injury, locking your wrist or elbow will allow your hit to be much more powerful.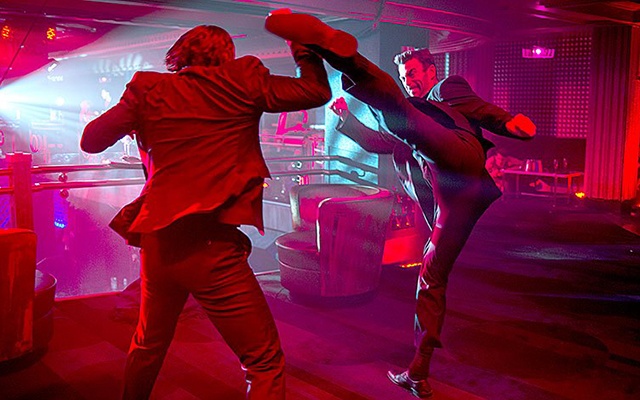 Never stay directly in front of your attacker.
This will only give him the power to dominate and inflict harm on you. Always try to move swiftly to the side of your attacker—Krav Maga teaches students how to powerfully grab an attacker's wrist and in one swift motion swivel to his side flawlessly.
ADVERTISEMENT - CONTINUE READING BELOW
Step up your self-defense game!
Learning more about self-defense is something you can do at any age. Krav Maga, in particular, is a mixed martial art form practiced by children as young as five up to those nearing their 60s (such as Yanilov himself, who is 58). 
Krav Maga Philippines rates start at P2,000 for four sessions at their San Juan branch, and P4,000 for 10 sessions at their Makati, Alabang, and Quezon City branches. For more information, log on to Krav Maga Philippines' Facebook page. You can also call (02) 726-5021 or visit their website.
Share this story with your friends!
---
Help us make Spot.ph better!
Take the short survey
Load More Stories