10 Online Games Everyone's Playing Right Now
Ready, player one?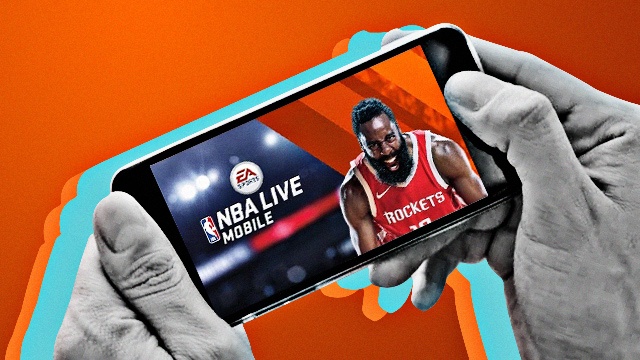 (SPOT.ph) Remember the days when everyone spent most of their hunched over their desktop computers playing Plants vs. Zombies (and turning into zombies themselves?). It also wasn't long ago when everyone seemed uncharacteristically excited to go out and walk around the neighborhood when Pokémon Go came out. While there hasn't been a similar craze to that extent for now—hold your breath, it's only the middle of the year—there are some online games everyone's really into nowadays. So if you're itching to play a new game or if you just want a quick break from the daily grind, we've got you covered with 10 games that's keeping everyone occupied.
ADVERTISEMENT - CONTINUE READING BELOW
CONTINUE READING BELOW
Recommended Videos
Fortnite
Available for: iOS, Mac,  PlayStation 4, Xbox One, Microsoft Windows<
Price: Free
Fortnite took the world by storm when Drake (yes, the rapper) played with a million people watching. The game offers a casual battle royale experience, in which you're up against 99 other people and there can only be one winner. Giving you the ability to build walls, stairs, and place traps, Fortnite lets you build anything you can imagine—including a fort. It's available on PC, console, and mobile with seamless interplay on all platforms.
Minecraft
Available for: iOS, Android, Windows Phone, Xbox 360, Xbox One, PlayStation 4
Price: P343.98 on Google Play Store, P349 on App Store
Minecraft is a game only limited to your imagination. The game has a simple aesthetic and it's easy for someone to get lost in mining and building their creations. With a simple storyline where you try to beat the Ender dragon—which is kind of like the end-game boss—Minecraft gives you the quintessential sandbox experience in a sense that you don't have to beat the Ender dragon, but you can just keep building whatever you want in the game. You can stack blocks together to form whatever you want: A house, a town, an empire, even your own recreation of New York. The best part is, you can also play the game on mobile so you can create whatever you want wherever you want.
ADVERTISEMENT - CONTINUE READING BELOW
PlayerUnknown's Battlegrounds 
Available for: Xbox One, Android, iOS, and Microsoft WIndows
Price: P759.95 at the Steam Store
PlayerUnknown's Battlegrounds a.k.a. PUBG is the third person-shooter battle-royale game that brought the genre into the mainstream. You parachute onto an isolated island along with up to 100 players and try to be the last survivor in this action-packed game. Designed like old-school arcade games, PUBG has no semblance of a story, but it was designed to keep you hooked on the gameplay. You go into a game and you die, you try and try again until you win—and then when you do win, you just start another game. You can also team up with up to three of your friends and take on other teams. Plus, its mobile counterpart is completely free!
NBA Live Mobile
Available for: iOS and Android
Price: Free
Can't get enough of basketball in your life? Or are you just sad your real-life team isn't doing too well? NBA Live Mobile lets you play as your choice of team and with your three-point shooting skills—in the video-game world, at least—you can finally take your team to the finals. You can also opt to just create your own character and play as yourself, then join the top teams to get that (virtual) championship ring.
ADVERTISEMENT - CONTINUE READING BELOW
Clash Royale
Available for: iOS and Android
Price:Free
Transforming the concept of Clash of Clans into a hybrid game was the innovation that hooked players to this game. Clash Royale lets players fight other players in a crossover between an intense card game and a tactical game that tests your ability to think on the spot. Your goal? To build the strongest deck and win every game against your opponents. With mini-games, addicting gameplay and the thrill that comes with winning, Clash Royale gives players exactly what they want and—since it's on mobile—when they want it.
Monument Valley 2
Available for:iOS
Price:U.S. $4.99
For a good month or two, everyone was hooked on the story of Princess Ida and her quest to solve optical illusions and mazes so she could be forgiven for a past mistake. In the sequel to the indie puzzle-solving game, Ro and her daughter have to make their way through the mind-boggling challenges to bring the spirits of their ancestors to their rightful place. The game has 14 chapters and all of them have their own unique—not to mention aesthetically pleasing—levels.
ADVERTISEMENT - CONTINUE READING BELOW
Rules of Survival
Available for: PC, iOS, and Android
Price: P759.95 on Steam, free on Google Play Store and App Store
Rules of Survival (RoS) was the first to capitalize on the battle-royale craze here in Southeast Asia on the mobile platform. Patterned just like PUBG, this mobile-only game gives you a simplified version of the PUBG experience but they add their own twists of quirky player appearances. Just like PUBG and Fortnite, Rules of Survival has no story but it keeps players hooked because of the gameplay. You can team up with three of your friends and together, try to survive against 300 people attacking you on different kinds of terrains.
The Sims Mobile
Available for: iOS and Android
Price: Free
It's been more than a few years but we still haven't gotten over creating our own world on The Sims. Sims Mobile has the same gameplay as its older versions, where you control characters—from what they want to eat for lunch down to what they want their career to become. The Sims Mobile lets you enjoy all those things while being on a portable platform that you can play anywhere, anytime.
ADVERTISEMENT - CONTINUE READING BELOW
Mobile Legends: Bang Bang
Available for: iOS and Android
Price: Free
This game brought the multiple player battle arena genre onto the mobile platform. In Mobile Legends, players form teams of five and go against other teams in 10-minute battles. You can work with up to three of your friends and battle against other teams. Mobile Legends features a backstory for each of its characters, which gives players an option to know their characters better, but this doesn't necessarily come into the gameplay. Giving you an intense fighting game packaged into a mobile set-up, no longer do you have to be on your PC to be able to enjoy a proper team-based game similar to DOTA or League of Legends.
Hogwarts Mystery
Available for: iOS and Android
Price: Free
Harry Potter fans first got a taste of the video-game magic with the browser game Pottermore. But now they can take their spells and wands with them everywhere with Hogwarts Mystery. The game lets you relive the glory of the Harry Potter universe before the whole wizard war. It takes place after Harry is born and before he gets into Hogwarts. That means you get to meet and interact with key characters like Albus Dumbledore, Minerva McGonagall, Severus Snape, and yes, even Voldemort himself. The coolest part is that you play your own character, who gets to attend Hogwarts to craft potions, cast spells, and chill in your house's common rooms! 
ADVERTISEMENT - CONTINUE READING BELOW
Load More Stories