10 Awe-Inspiring Libraries Around the World Every Bookworm Needs to Visit
This one's for true-blue bibliophiles.
(SPOT.ph) At the core of a good library is the wealth of knowledge provided by a wide variety of books. But what makes a library stand out is that extra oomph that entices people to come in and pick up a book or two: A beautiful façade that tells a story, culture and history in its very walls, tools and facilities that inspire learning and curiosity. Here are 10 amazing libraries around the world worth visiting, should you find yourself in the neighborhood.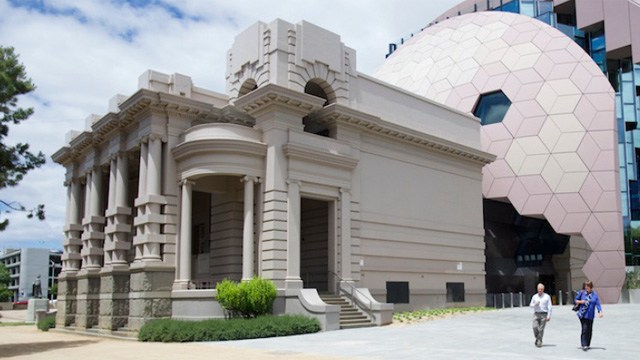 Geelong Library and Heritage Centre
The Geelong Library and Heritage Centre is a stunning structure in Australia that borrows from the past and looks to the future with its innovative design. Every inch is well-thought-out; it pays homage to its indigenous roots and incorporates environmental design initiatives (it has a five-star Green Star rating). Also known as the Dome, it invites both lively conversation and quiet learning: there are specific areas for playing, for studying, and even talking, thanks to a café. The Dome houses print books, audio books, magazines, and multimedia materials, not to mention the state of Victoria's biggest regional collection of public and private records. Victorian residents can register for free, while non-Victorian visitors can inquire about temporary membership.
ADVERTISEMENT - CONTINUE READING BELOW
The Geelong Library and Heritage Centre is located in Geelong, Victoria, Australia. For more information, visit their official website.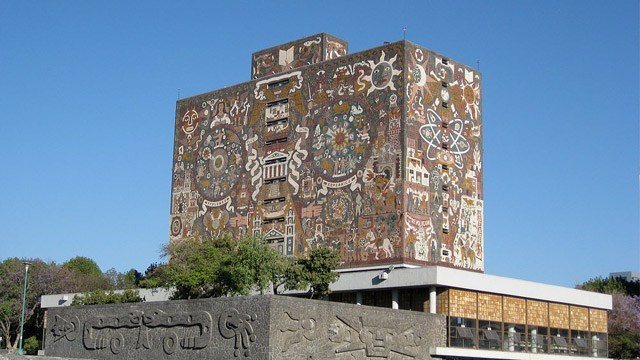 CONTINUE READING BELOW
Recommended Videos
Universidad Nacional Autonoma de Mexico Central Library
Covered in mosaic-stone murals depicting the history of Mexico from pre-Hispanic times to the 1950s (when construction finished), the Central Library has a lot to teach you even before you step inside. The stones were sourced around the country, and all of them are in their natural colors so they have stood the test of time and require no re-painting. Inside, you can find over 400,000 titles in the general collection and 70,000 in the historical collection. Their archives include rare collections prior to 1800. Visitors can soak in the rich culture and history of the Central Library by signing up for guided tours as well.
The Central Library is located in the Universidad Nacional Autonoma de Mexico, Mexico City, Mexico. For more information, visit their official website.
ADVERTISEMENT - CONTINUE READING BELOW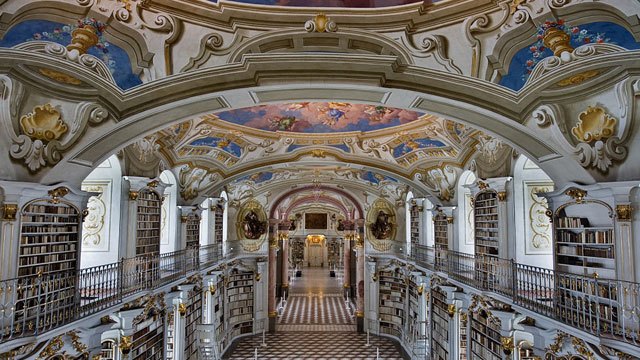 Admont Abbey Library
Known as the largest monastery library in the world, the library of Admont Abbey in Austria houses about 70,000 volumes, while the Abbey itself holds 200,000 volumes. Among the oldest in the collection are manuscripts dating back to the eighth century AD. Within the library's awe-inspiring baroque walls are frescoes, sculptures, and architecture from various genres. Today, the library is open to the public with an entrance fee, no guides necessary.
Admont Abbey Library is located in Admont, Austria. For more information, visit the official website.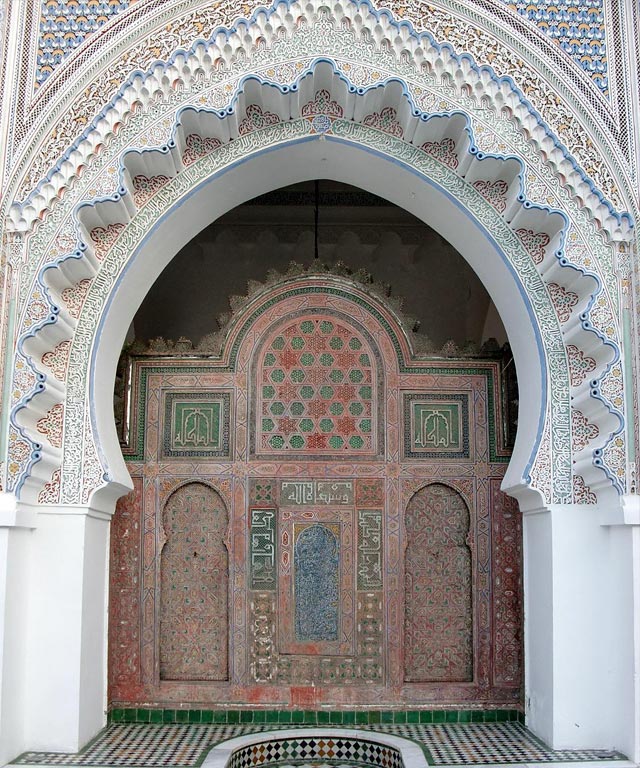 ADVERTISEMENT - CONTINUE READING BELOW
Al-Qarawiyyin Library
The rich history of Morocco is in the very walls of Al-Qarawiyyin Library, built in 859 and known to be the oldest working library in the world. For a time, it was closed to the public except for a few lucky scholars. When renovations started in 2012, hidden treasures were found amidst major structural damage, such as a ninth-century Quran written on camel skin, Islamic paper scrolls, and even secret rooms. Home to over 4,000 rare books, the library now has a laboratory for treating, preserving, and digitizing these precious manuscripts. Sections of the library are open to the public, though it's best to make arrangements well ahead of your trip.
Al-Qarawiyyin Library is located in Fez, Morocco.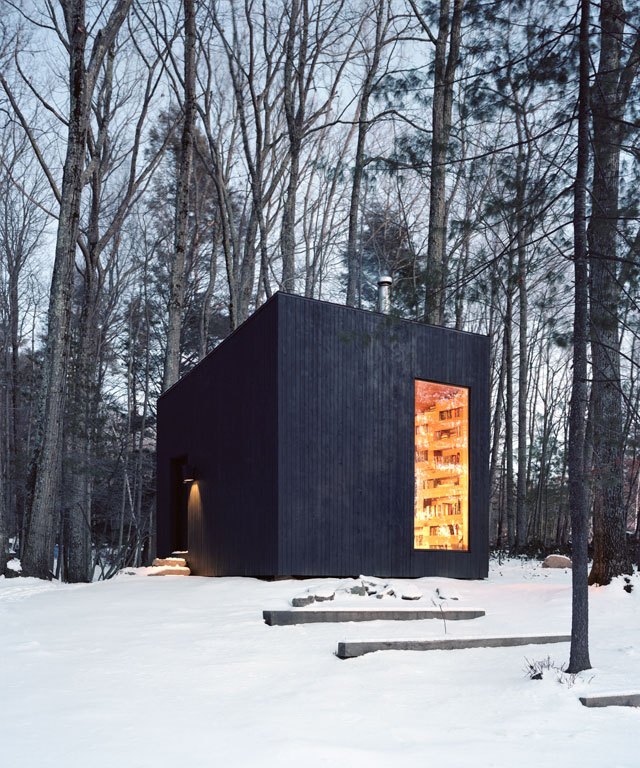 Hemmelig Rom
Once upon a time, there was a secret cabin in the woods. Outside, the stark black structure looked imposing, but inside was the coziest little library you'd ever see. Today, it's no longer hidden, though you'd need a key, so to speak, to enter Hemmelig Rom, which means "secret room" in Norwegian. Part of photographer Jason Koxvold's private home in New York, the guest room was built using wood from the mature oak trees that were cleared to construct the main house. Its walls are lined with books on everything from photography to economic policy. With a wood-burning stove to keep guests warm in the winter, it's the perfect place to curl up with a book in the bed or reading chair thoughtfully provided for the photographer's lucky guests. 
ADVERTISEMENT - CONTINUE READING BELOW
Hemmelig Rom is located at Ellenville, New York, USA. For more information, visit Studio Padron.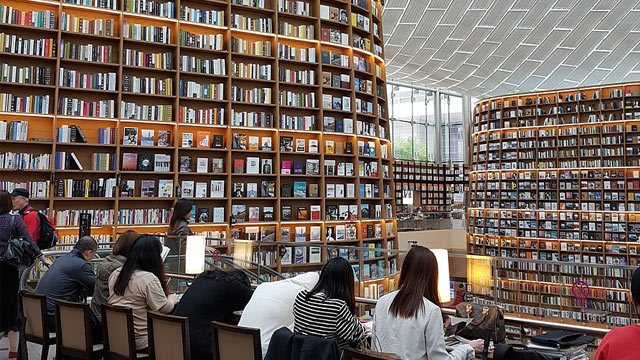 Starfield Library
Imagine heading to the mall to browse through 50,000 titles without spending a single cent. This is what awaits you at the Starfield Library in the largest underground shopping center in South Korea. The two-storey library offers both print reading materials and tablets for accessing e-books. What it lacks in terms of a wider variety of English titles, it makes up for with free Wi-Fi, power outlets, and about 200 seats for visitors. There's always something new to see; daily themed events range from poetry nights to author lectures to musical performances. Like the reading materials, these events are free of charge for all visitors. 
Starfield Library is located at Starfield Coex Mall, Seoul, South Korea. For more information, visit their Facebook page.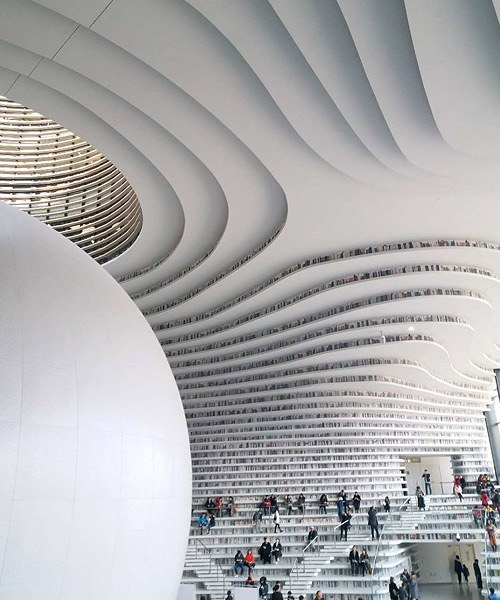 ADVERTISEMENT - CONTINUE READING BELOW
Tianjin Binhai Library
If a library that houses over a million books sounds too good to be true, it's because it kind of is. Resembling a three-dimensional eye from the outside, this controversial library boasts all-white floor-to-ceiling shelves in the main hall. The shelves do carry books, but a lot of them are only prints of book spines. The actual books can be found in the other rooms of the library, which does have shelving for over a million books. The main hall is supposedly meant for "reading, walking, meeting, discussing"...and Instagramming. After all, those wave-like shelves and giant white auditorium globe just beg to be 'grammed. Controversy aside, its stunning design attracts thousands of library visitors especially on weekends, which is quite a win in itself.
Tianjin Binhai Library is located in Tianjin, China.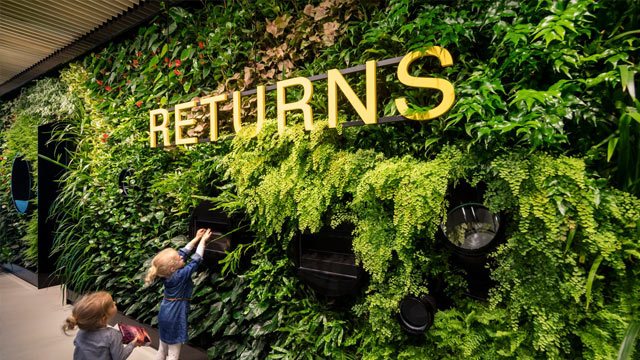 Woollahra Library
This renovated library comes across as a nature-inspired playground for both kids and adults in Australia. Explore and you'll find hanging gardens that double as book-return chutes, slide tunnels that bring you from one floor to another, and cozy, burrow-like reading nooks. Woollahra Library offers print, electronic, and audio materials on everything from art and history to business and science. Since the renovation, the library has seen a significant increase in visitors eager to check out the new facilities. Membership is free for residents, while tourists can inquire at the library.
ADVERTISEMENT - CONTINUE READING BELOW
Woollahra Library is located in New South Wales, Australia. For more information, visit their official website.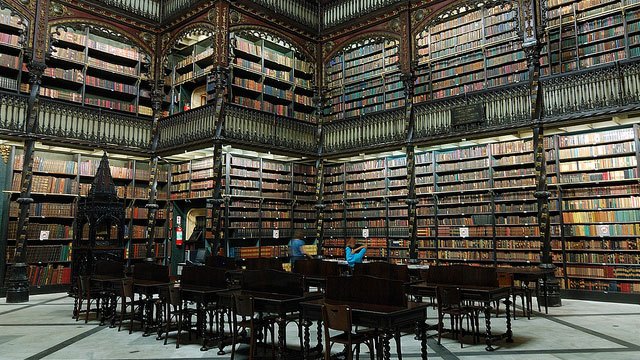 The Royal Portuguese Reading Room
Built in the 1800s, the Royal Portuguese Reading Room in Brazil, which used to be a colony of Portugal, is renowned for its intricate Neo-Manueline design. Think elegant arches, towering pillars, and detailed carvings. A wrought-iron chandelier and stained glass skylight complete the grand look. Also known as the Real Gabinete Português de Leitura, the library has over 350,000 Portuguese works, the largest collection outside of Portugal. Best of all? Admission is free.
The Royal Portuguese Reading Room is located in Rio de Janeiro, Brazil. For more information, visit their website.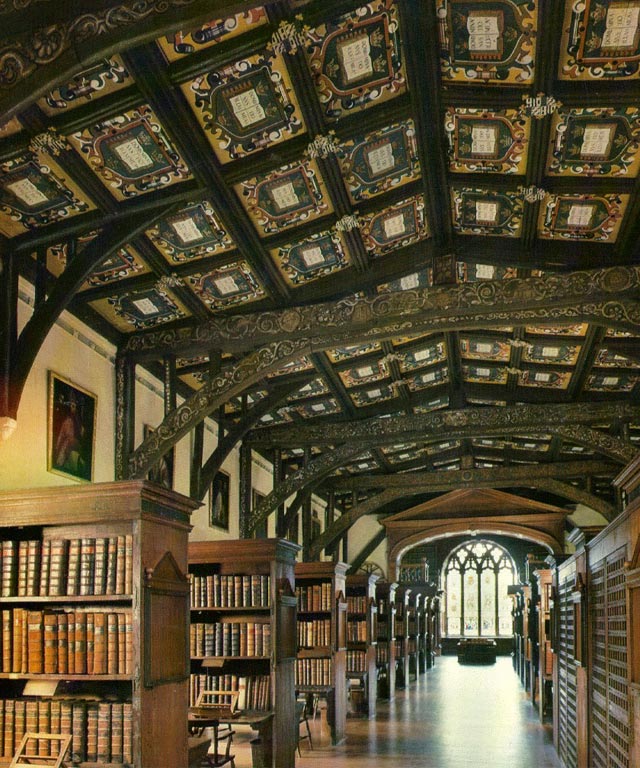 ADVERTISEMENT - CONTINUE READING BELOW
The Bodleian Libraries
This list wouldn't be complete without a shout-out to the real-life Hogwarts library. Built in 1602, the Bodleian Libraries at the University of Oxford lent its hallowed halls to the Harry Potter series. It was specifically Duke Humfrey's Library where Harry sneaked in with the help of his invisibility cloak. One of the oldest reading rooms in Europe, it was built to house Duke Humfrey's manuscript collection. Out of 281, only three survived the Reformation's purge of Catholic books. Today, the library houses equally rare books such as gospel manuscripts from the third century. For Muggles who aren't blessed with invisibility cloaks of their own, Duke Humfrey's Library can be accessed through guided tours.
The Bodleian Libraries are located in the University of Oxford, England, United Kingdom. For more information, visit the official website.
Share this story with your friends!
---
Help us make Spot.ph better!
Take the short survey
Load More Stories