This Hilarious New Comic Book Is a Daring Take on Women and Sex
"Alang-alang sa puki ng ina mo," author Beverly W. Siy says.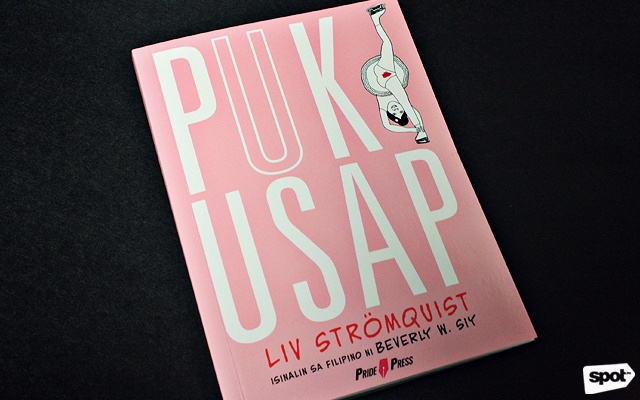 (SPOT.ph) Up until the 20th century, men all over the world believed that women did not experience sexual desire and that it was the wife's duty to make her husband "happy." Because of this, female sexuality wasn't openly discussed; and even in some conservative cultures, words like menstrual period, clitoris, and female orgasm are still considered taboo. Case in point—why do sari-sari stores wrap napkins in newspaper when you buy them per piece? These hush-hush topics are boldly explored through Pukiusap, a hilarious comic book by Swedish artist Liv Strömquist translated into Filipino by Beverly W. Siy.
ADVERTISEMENT - CONTINUE READING BELOW
CONTINUE READING BELOW
Recommended Videos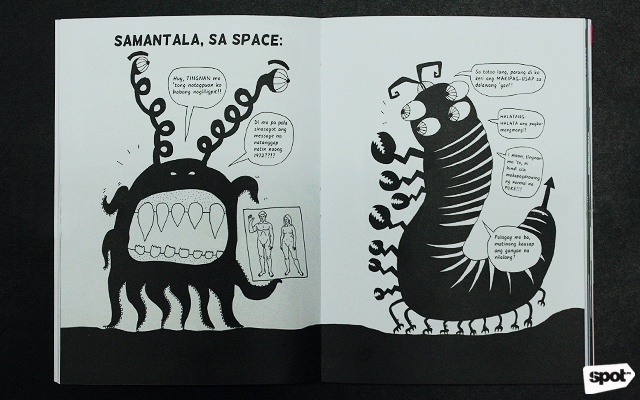 Strömquist's book Kunskapens frukt (2014) was a huge success in Sweden.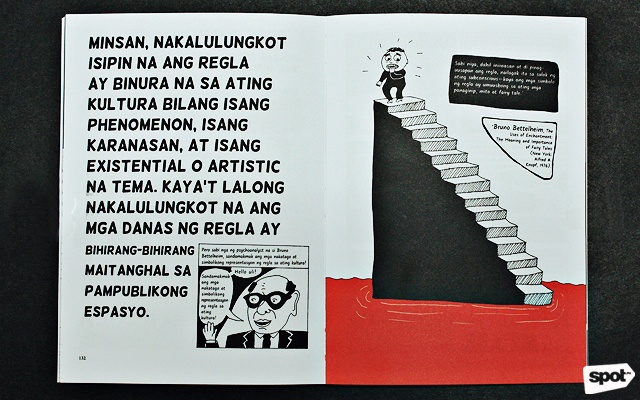 ADVERTISEMENT - CONTINUE READING BELOW
Siy's Filipino translation captures the original's wit topped by her trademark humor.
Published by Anvil Publishing under the imprint Pride Press, the launch of this book couldn't have come at a better time, especially when rape jokes, sexist stereotyping, and misogynistic remarks are thrown around every day by people in power. Who can forget Sen. Tito Sotto's "Na-ano lang" quip about Judy Taguiwalo being a single mother? Or President Duterte's "...lalo na hindi babae" about his preference for the next Chief Justice? Or even the unfortunate joke, "Nagalit ako kasi ni-rape, oo isa rin 'yun. Pero napakaganda, dapat ang mayor muna ang mauna. Sayang," made about a 1989 hostage-taking incident in Davao City?
"Sa panahon ngayon, napakahirap maging Filipino. Pero alam n'yo, doble ang hirap kung Filipino kang may puki. Sa librong ito, malalaman mo kung bakit kailangang magbago ang ating mindset tungkol sa mga babae, alang-alang na lang sa puki ng ina mo," Siy tells SPOT.ph in a short chat.
ADVERTISEMENT - CONTINUE READING BELOW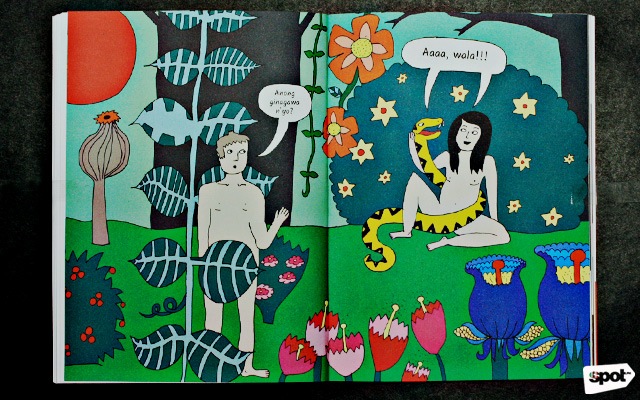 The book talks about female sexuality—the clitoris, masturbation, ejaculation, menstrual periods, and all.
Pukiusap's tell-all content reveals surprising truths in the history of female sexuality across centuries. There was John Harvey Kellogg's (1852-1943) insistence that women should rub carbolic acid on their clitoris to prevent them from masturbating—which was at the time believed by doctors to cause cancer, epilepsy, and hysteria. During the infamous Salem witch trials in the 1690s, men would look at women's private organs to try to determine if they were witches or not. In the 20th century, it was believed that female ejaculation was nothing but pee. These might sound ridiculous today; but in the past, these beliefs were used to discriminate against women. And it looks like society is not getting any farther from our Neanderthal ways.
ADVERTISEMENT - CONTINUE READING BELOW
Prepare to LOL while browsing through the comics. Get ready to see words like puki and tinggil in almost every page. After the last panel, we can only hope that we're one step closer to banishing misogyny all together.
Pukiusap (Anvil Publishing, 2018) is now available at National Book Store and Powerbooks for P395. For international deliveries, visit Anvil Publishing's website.
Load More Stories