10 Exciting Thrillers to Read This July
Forecast: Expect isolated showers and lots of goosebumps on this rainy month!
(SPOT.ph) It's a dark and stormy night...and all you want to do is burrow under a blanket, book in hand. While nothing warms up a chilly evening like a good mystery to get the blood pumping, expect goosebumps up ahead—these 10 spine-tingling reads will definitely give you the shivers.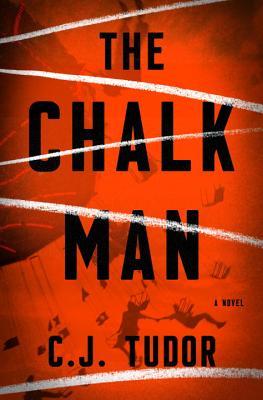 ADVERTISEMENT - CONTINUE READING BELOW
The Chalk Man by C.J. Tudor (P920)
Fans of Stephen King would notice the similarities right away—from the '80s nostalgia to the group of friends on the cusp of manhood down to the lazy summer afternoons spent exploring their little town. Eddie and his pals would draw chalk men to communicate with each other, reveling in their secret code...until one stick figure directs them to a mutilated body. Fast forward to 2016, when a mysterious letter finds its way to each of them, now adults and leading different lives. When one of them winds up dead, they realize it's time to finally revisit the memory of that one summer day that has been haunting them all along.
Available at Fully Booked.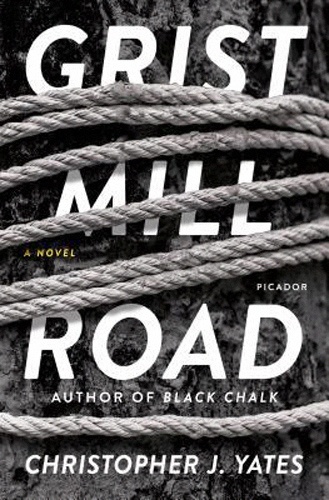 ADVERTISEMENT - CONTINUE READING BELOW
Grist Mill Road by Christopher J. Yates (P848)
It's 1982, and 13-year-old Hannah is tied to a tree while her classmate Matthew totes a BB gun and another classmate, Patrick, looks on, horrified, as Matthew pumps pellets into the girl's body. The boys leave Hannah in her bloody state, but Patrick steals back to her, racked with guilt as he unties her. In the years to come, the unexpected happens: Patrick and Hannah cross paths and get married. All of a sudden, Matthew makes an appearance in their lives, creating an uneasy threesome. In the first place, how can Hannah even learn to love Patrick, after what happened in the past? And most important of all, why did Matthew do what he did, back on that day? As the characters recall the crime, readers are given a peek into Hannah, Matthew, and Patrick's heads, and they discover how one's reality can be starkly different from the other.
ADVERTISEMENT - CONTINUE READING BELOW
Available at Fully Booked.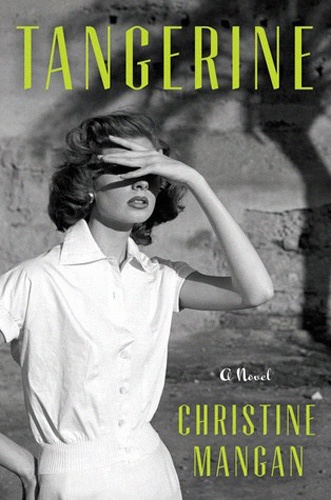 Tangerine: A Novel by Christine Mangan (P799)
Between a duplicitous sociopath and someone with a fragile grasp on reality, who would you believe? Lucy and Alice were best friends back in college, but their relationship went kaput when they reached the end of their college days. Alice gets married to John McAllister, a man with mysterious ties to the government, and they both settle in Tangier. A year passes by and Lucy pops back into Alice's life, and trouble ensues. Set in the '50s with the exotic Tangier as the backdrop, the novel hums with a menacing atmosphere similar to Patricia Highsmith's The Talented Mr. Ripley, peopled with characters spouting elaborate, scholarly lines reminiscent of Donna Tartt's magnificent The Secret History. As Lucy and Alice go back to that unspeakable event that broke them apart, readers are treated to a feast of sneaky scheming, delicious deceit, and luscious lying—all simmering under the shiny veneer of well-mannered, old-world charm.
ADVERTISEMENT - CONTINUE READING BELOW
Available at Fully Booked.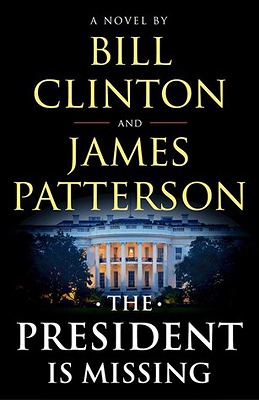 The President is Missing by Bill Clinton and James Patterson (U.S. $15; roughly P800)
No, you didn't read the name wrong—that's the former president of the United States, all right! Teaming up with best-selling author James Patterson, Clinton injects a White House insider's knowledge into this work of fiction, making the scenario feel entirely possible. Only President Duncan knows the severity of the cyber-attack looming in the horizon. With one click, a computer virus will enter every server in America, disabling every electric source possible and rendering the nation vulnerable. Traitors are crawling out of the woodwork, and the president is on the verge of impeachment. The nation's hope lies with him, but as he races against time to save his country, he vanishes. 
ADVERTISEMENT - CONTINUE READING BELOW
Available on Amazon.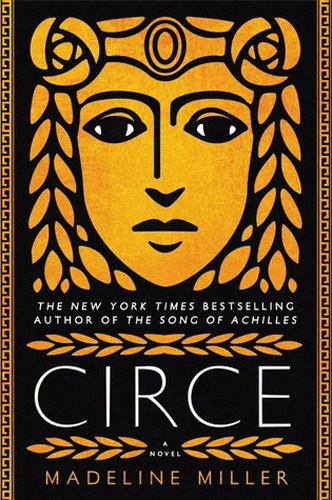 Circe by Madeline Miller (P1,155)
Remember Circe, the enchantress who kept the hero Odysseus captive in her island and turned his companions into swine (later turning them back into humans)? Author Madeline Miller demystifies the enigmatic figure, depicting her as the helpless, bullied daughter of the sun god Helios. She later blossoms into a woman with her own mind and heart, a spot of goodness shining brightly in a family fueled by malice and treachery. Circe becomes more human than goddess, a woman who loves and weeps at her loss, a mother who guards and protects. Fans of Greek mythology would rejoice at the mention of familiar characters, such as Jason, Daedalus, and Achilles. 
ADVERTISEMENT - CONTINUE READING BELOW
Available at National Book Store.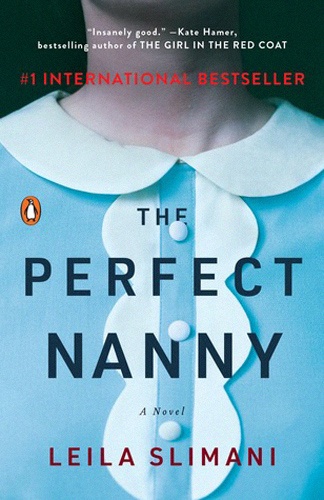 The Perfect Nanny by Leila Slimani (U.S. $10.36; roughly P550)
Originally published in French as Chanson Douce (Lullaby), Leila Slimani's award-winning novel—titled The Perfect Nanny in the US edition—opens with these heart-stopping lines: The baby is dead. It only took a few seconds. It would only take a few more lines to know who did it, but it will leave the reader wondering why, and there lies the mystery. You see, Louise, the nanny, is perfect. In fact, Myriam and Paul, naturally picky when it comes to choosing a nanny for their kids, felt like it was love at first sight upon meeting Louise. But their new nanny has a past she is frantically running away from, and the cracks begin to show as she desperately works to keep her faultless façade. The result? Every working mother's nightmare.
ADVERTISEMENT - CONTINUE READING BELOW
Available on Amazon.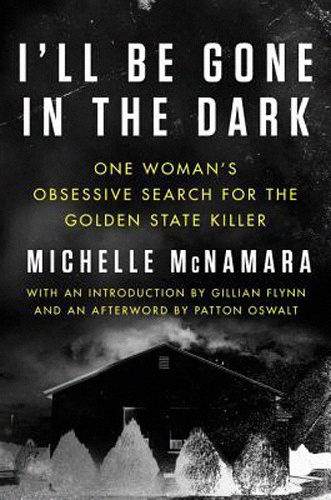 I'll Be Gone in the Dark: One Woman's Obsessive Search for the Golden State Killer by Michelle McNamara (U.S. $25.19; roughly P1,345)
The recent capture of the Golden State Killer has renewed interest in Michelle McNamara's masterpiece—her last work since she died in 2016. Haunted by an event that happened in her teens, McNamara turned her fascination with the morbid into a career, becoming a true-crime journalist and creating TrueCrimeDiary.com. She became transfixed by a particular predator—a murderous rapist who terrorized Northern California before widening the proximity of his activities, leaving a trail of dead bodies in his wake. McNamara launched a laudably comprehensive investigation, never knowing that, after her death, her book would be key to accomplishing her goal: Catching the Golden State Killer.
ADVERTISEMENT - CONTINUE READING BELOW
Available on Amazon.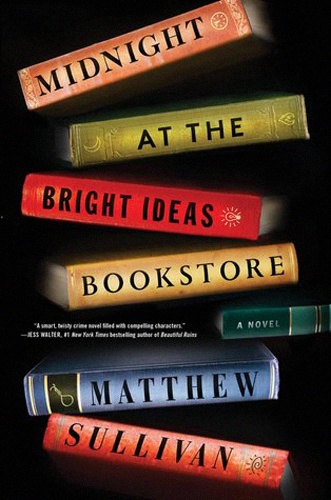 Midnight at the Bright Ideas Bookstore: A Novel by Matthew Sullivan (P782)
Meet Lydia Smith, bookseller extraordinaire and friend to the BookFrogs, a group of ragtag patrons of the Bright Ideas Bookstore. When Lydia finds Joey, a young BookFrog, dead from what looks like a suicide inside the bookstore, her life takes an interesting turn. First, why is there a photo of her as a child inside Joey's pocket? And why did he leave her all his belongings (meager they may be) with clues to her past? She is brought back to when she was 10 years old, the sole survivor of a mass murder, leading her to a question that has plagued her all her life: Why was she spared? More somber than quirky—as the title suggests—the story delves deep into the dark themes of desolation and suicide.
ADVERTISEMENT - CONTINUE READING BELOW
Available at Fully Booked.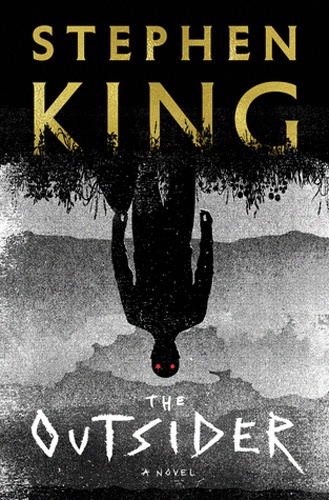 The Outsider by Stephen King (P1,410)
The master of horror is back with another unsettling tale. Terry Maitland, popular Little League coach and beloved family man, is thrust into the limelight for all the wrong reasons: He is the main suspect in a young boy's murder. All evidence point to him, and Detective Ralph Anderson—who still can't believe such an upright citizen is involved—reluctantly agrees that the coach is guilty. But suddenly, proof of Maitland's innocence pops up, at odds with prior evidence. Then the supernatural creeps in, and King is in his element as he unfolds all the twists and turns in a story guaranteed to haunt for days on end.
ADVERTISEMENT - CONTINUE READING BELOW
Available at Fully Booked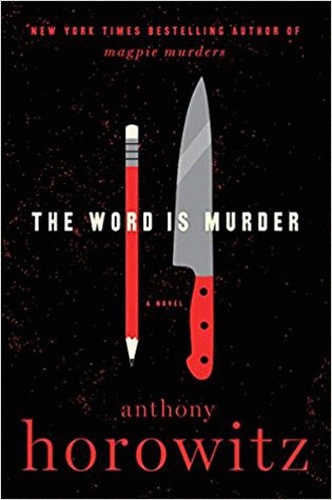 The Word Is Murder: A Novel by Anthony Horowitz (U.S. $26.03; roughly P1,390)
Before anything else, you have to know one thing: In this story, the author himself, Anthony Horowitz, writes himself in as a Watson of sorts, aiding a present-day Holmes-like character. Sixty-year-old Diana Cowper drops by a funeral parlor, intent on arranging her own funeral. But did she plan to die six hours later or was her murder a grisly coincidence? Meanwhile, Horowitz is busy with writing projects and gets hooked into the investigation by the sulky and brilliant ex-detective Daniel Hawthorne. In a deft mix of fact and fiction, Horowitz writing about Horowitz is intriguing enough (not to mention delightfully meta), but the mystery shines through—a classic, albeit unusual, whodunit.
ADVERTISEMENT - CONTINUE READING BELOW
Available on Amazon
CONTINUE READING BELOW
Recommended Videos
Share this story with your friends!
---
Help us make Spot.ph better!
Take the short survey
Load More Stories