Local Groups Launch Online Petition Against Proposed Coal-Fired Plant in La Union
All to protect the Surfing Capital of the North.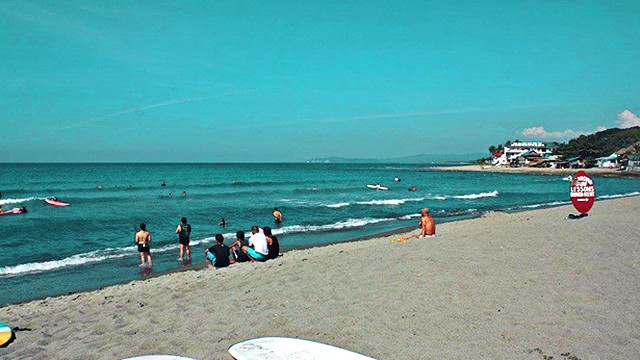 (SPOT.ph) La Union has made a name for itself in recent years as a go-to tourist destination, thanks to its surfer-friendly waves, foodie destinations, and proximity to Metro Manila. Now, local activist groups such as the Koalisyon Isalbar Ti Pintas Ti La Union (Coalition to Save the Beauty of La Union) and Coal-Free La Union are seeking to protect the surf capital's natural resources amid a planned new 670-megawatt coal-fired plant by the Global Luzon Energy Development Corporation in Luna, La Union. On May 28, the environmentalist group Greenpeace, in support of these two groups, created an online petition in an effort to halt the construction of the coal plant (which is slated to begin in August)—and as of today, July 25, 1,453 people have signed it.
The Global Luzon Energy Development Corporation (GLEDC) announced in December 2017 that the construction of the coal plant would begin in the third quarter of 2018, after the Department of Environment and Natural Resources issues them a environmental compliance certificate. In a report by Manila Bulletin, GLEDC representative Clarence Jandoc stated that they have conducted research studies to gauge the environmental impact of the project. The same report states that the construction of the plant would employ 3,000 workers and uplift Luna's economy by P500 million through real property taxes.
ADVERTISEMENT - CONTINUE READING BELOW
But according to the petition, the proposed coal plant would expel toxic chemicals that might endanger La Union's natural resources, such as San Gabriel's Tangadan Falls, the beaches of San Juan and Bacnotan, and the biodiverse coral gardens of Balaoan. The online petition aims to prevent the GLEDC from obtaining their environmental compliance certificate. Additionally, it calls for government agencies such as the Department of Environment of Natural Resources and the Department of Energy to create and develop alternative and sustainable energy sources.
La Union is no stranger to eco-friendly movements. In March, the city of San Fernando saw the country's first plastic-free wet market.
To sign the petition against the construction of the coal-fired power plant by the Global Luzon Energy Development Corporation in La Union, visit this website.
Load More Stories