COMELEC Announces List of Satellite Registration Areas in Metro Manila
From Paranaque to Caloocan!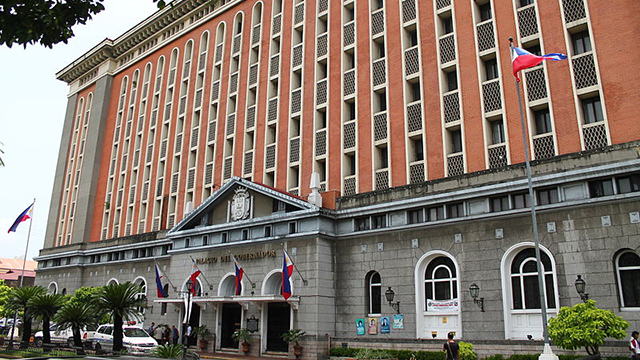 (SPOT.ph) 2019 is election year, and the voter registration period ends on September 29. Thankfully, the Commission of Elections announced on September 6 a comprehensive list of barangays in the National Capital Region where you can register. 
Find out if your barangay has a designated satellite registration area and schedule:
ADVERTISEMENT - CONTINUE READING BELOW
Caloocan City
First District, Barangays 156 to 160
When: September 8
Where: Barangay 156 Barangay Hall
First District, Barangay 169
When: September 14
Where: Barangay Hall
First District, Barangay 144
When: September 15
Where: Barangay Hall
Second District, Barangays 12
When: September 8
Where: Barangay Hall
Las Piñas City
Barangay Pilar
When: September 8
Where: Barangay Hall
Makati City
First District, Barangay Bangkal
When: September 7
Where: Barangay Hall
First District, Barangay Kasilawan
When: September 8
Where: Barangay Hall
First District, Barangay Palanan
When: September 14
Where: Barangay Hall
First District, Barangay Magallanes
When: September 15
Where: Barangay Hall
First District, Barangay Bel-Air
When: September 6
Where: Barangay Hall
Second District, Barangay Guadalupe Nuevo
When: September 7
Where: Barangay Hall
Second District, Barangay P.P. Southside
When: September 8
Where: Barangay Hall
Second District, Barangay Pitogo
When: September 14
Where: Barangay Hall
Second District, Barangay South Cembo
When: September 15
Where: Barangay Hall
Second District, Barangay Cembo
When: September 13
Where: Barangay Hall
Malabon
Barangay Tinajeros
When: September 8
Where: Barangay Hall
Barangay Baritan
When: September 22
Where: Barangay Hall
ADVERTISEMENT - CONTINUE READING BELOW
Barangay Longos
When: September 14 to 15
Where: Barangay Hall
Barangay Portero
When: September 7 and 23
Where: Barangay Hall
Mandaluyong City
Barangay Plainview
When: September 6
Where: Barangay Hall
Barangay Namayan
When: September 7
Where: Barangay Hall
Barangay New Zaniga
When: September 8
Where: Barangay Hall
Barangay Poblacion
When: September 13
Where: Barangay Hall
Barangay Pleasant Hills
When: September 14
Where: Barangay Hall
Barangay Mauway
When: September 15 and 22
Where: Barangay Hall
Barangay Addition Hills
When: September 20 to 21
Where: Barangay Hall
Manila City
First District, Barangay 20
When: September 7 to 8
Where: Old Barangay Hall
First District, Barangays 1 to 146
When: September 24 and 29
Where: Tondo Sports Complex
Fourth District, Barangay 585
When: September 8
Where: Barangay Hall
Fourth District, Barangay 438
When: September 21 to 22
Where: Barangay Hall
Fourth District, Barangay 566
When: September 15
Where: Barangay Hall
All Barangays of the Fourth District
When: September 22
Where: Mendiola Circle
All Barangays of the Fifth District
When: September 13
Where: De La Salle-College of Saint Benilde
When: September 14
Where: De La Salle University
ADVERTISEMENT - CONTINUE READING BELOW
Marikina City
First District, Barangay Malanday
When: September 1, 8, and 15
Where: Barangay Hall
First District, Barangay Industrial Valley
When: September 22
Where: Barangay Hall
Second District, Barangay Concepcion Dos
When: September 8
Where: Barangay Hall
Second District, Barangay Parang
When: September 22
Where: Barangay Hall
Second District, Barangay Marikina Heights
When: September 15
Where: Barangay Hall
Muntinlupa City
Barangay Ayala Alabang
When: September 8
Where: Barangay Hall
Barangay Cupang
When: September 15
Where: Barangay Hall
Navotas City
Barangay Dagat-Dagatan
When: September 8
Where: Barangay Hall
Barangay Tangos South
When: September 15
Where: Barangay Hall
Parañaque City
First District, Barangay San Dionisio
When: September 8
Where: Old San Dionisio Gym
Second District, Barangay San Martin de Porres
When: September 8
Where: Barangay Hall
Pasay City
Second District, Barangays 162 to 165, 167 to 168, 175 to 177
When: September 8
Where: Malibay Plaza
Second District, Barangays 178 to 182, 184 to 186
When: September 14 to 15
Where: Barangay Hall
Pasig City
First District, Barangay Buting
When: September 8
Where: Barangay Hall
ADVERTISEMENT - CONTINUE READING BELOW
First District, Barangay Caniogan
When: September 14 to 15
Where: Barangay Hall
First District, Barangay San Jose
When: September 22
Where: Barangay Hall
Second District, Barangay Rosario
When: September 15
Where: Barangay Hall
Pateros
Barangay San Roque
When: September 9
Where: Barangay Hall
Barangay Sto. Rosario Silangan
When: September 15
Where: Lexington Village Clubhouse
Quezon City
First District, Barangay Bahay Toro
When: September 8
Where: Barangay Hall
First District, Barangay Sto. Cristo
When: September 14
Where: Barangay Hall
First District, Barangay Bagong Pag-asa
When: September 15
Where: Barangay Hall
First District, Barangay Paang Bundok
When: September 22
Where: Barangay Hall
First District, Barangay Pag-ibig sa Nayon
When: September 27
Where: Barangay Hall
First District, Barangay San Antonio
When: September 5 to 6
Where: Barangay Hall
First District, Barangay Veterans Village
When: September 7
Where: Barangay Hall
First District, Barangay Siena
When: September 10
Where: Barangay Hall
First District, Barangay Paltok
When: September 11
Where: Barangay Hall
First District, Barangay St. Peter
When: September 12 to 13
Where: Barangay Hall
ADVERTISEMENT - CONTINUE READING BELOW
First District, Barangay Talayan
When: September 17
Where: Barangay Hall
First District, Barangay Del Monte
When: September 18
Where: Barangay Hall
First District, Barangay Sto. Domingo
When: September 19
Where: Barangay Hall
First District, Barangay Sta. Teresita
When: September 20
Where: Barangay Hall
First District, Barangay Alicia
When: September 24 to 25
Where: Barangay Hall
Second District, Barangay Commonwealth
When: September 13 to 15
Where: Barangay Hall
Second District, Barangay Bagong Silangan
When: September 6 to 8
Where: Barangay Hall
Second District, Barangay Holy Spirit
When: September 21 to 22
Where: Barangay Hall
Third District, Barangay Pansol
When: September 6
Where: Barangay Hall
Third District, Barangay Socorro
When: September 13 
Where: Barangay Hall
All Barangays of the Third District
When: September 14
Where: SM Cubao Activity Center
Third District, Barangay Bagumbahay
When: September 20
Where: Barangay Hall
Fourth District, Barangay Dona Imelda
When: September 7 to 8
Where: Barangay Hall
Fourth District, Barangay San Martin de Porres
When: September 14 to 15
Where: Barangay Hall
Fourth District, Barangay Obrero
When: September 12 to 13
Where: Barangay Hall
ADVERTISEMENT - CONTINUE READING BELOW
Fourth District, Barangay Central
When: September 10 to 11
Where: Barangay Hall
All Barangays of the Fourth District
When: September 18
Where: University of the Philippines, Palma Hall
Fifth District, Barangay Sta. Lucia
When: September 6 to 7
Where: Barangay Hall
Fifth District, Barangay San Bartolome
When: September 13 to 14
Where: Barangay Hall
Fifth District, Barangay San Agustin
When: September 20 to 21
Where: Barangay Hall
Fifth District, Barangay Capri
When: September 15 to 16
Where: Barangay Hall
Fifth District, Barangay Novaliches Proper
When: September 27 to 28
Where: Barangay Hall
Sixth District, Barangay Balong Bato
When: September 8
Where: Barangay Hall
Sixth District, Barangay Sangandaan
When: September 15
Where: Barangay Hall
Sixth District, Barangay Central
When: September 27 to 29
Where: Quezon City Hall, Lobby
Sixth District, Barangay Tandang Sora
When: September 15
Where: Crossroad Mall
Sixth District, Barangay Culiat
When: September 22
Where: Barangay Hall
All Barangays of the Sixth District
When: September 6
Where: New Era University
San Juan
Barangay Batis
When: September 7
Where: Barangay Hall
Barangay Greenhills
When: September 8 and 20
Where: Barangay Hall
ADVERTISEMENT - CONTINUE READING BELOW
Taguig
Barangay South Signal
When: September 8
Where: Covered Court
Barangays San Miguel, Wawa, and Bambang
When: September 13
Where: Barangay Wawa Covered Court
Barangays Tanyag and North Daang Hari
When: September 14 to 15
Where: Barangay Tanyag Covered Court
Barangays Ligid Tipas and Palingon
When: September 21
Where: Barangay Ligid Tipas Covered Court
Valenzuela City
First District, Barangay Pasolo
When: September 6
Where: Barangay Hall
First District, Barangay Bisig
When: September 10
Where: Barangay Hall
First District, Barangay Bignay, Disiplina Village
When: September 7 to 8, and 14 to 15
Where: HRO Annex 3S Center
Second District, Barangay Karuhatan
When: September 7 to 8
Where: Barangay Hall
Load More Stories