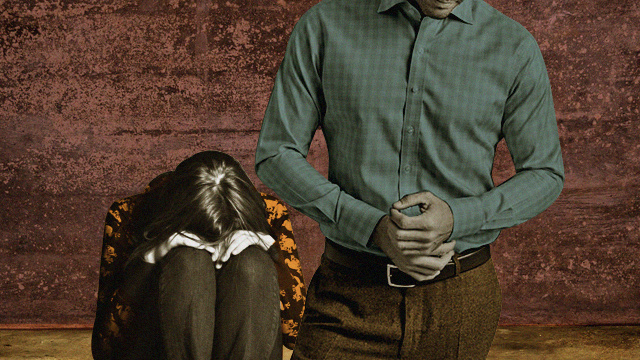 A batchmate from Ateneo and former colleague is now at the center of a social media feeding frenzy because of alleged inappropriate behavior towards students.
I didn't know him well, but I liked the guy. And although I found his legend-teacher-in-the-making schtick baduy, I never thought he was malign or the type to abuse his position. I also admired his political stances.
ADVERTISEMENT - CONTINUE READING BELOW
I think most who teach/have taught at Ateneo genuinely like each other. The university has grown, but it retains some of the intimacy of a parochial school. There is, of course, an ever thickening bureaucracy, but you still get the sense that you can sort problems out informally, because doors are always open, and administrators are accommodating. I've had friends derisively call Ateneo a "village school" because of this intimacy. But being a village is not necessarily a bad thing.
When you trust and like most of the people you work with, it's always easier to smooth problems out informally, largely because you give your fellow "villagers" the benefit of the doubt. You know they are good people.
My friend and batchmate will not be the first to be called out for misconduct. If we've learned anything about the #MeToo movement, it's that one person speaking out emboldens others. When that happens, we'll have to confront the fact that many of our friends and colleagues may not be as upstanding as we thought they were.
ADVERTISEMENT - CONTINUE READING BELOW
Recommended Videos
Tight-knit institutions get defensive amid #MeToo-type accusations because of the same intimacy that makes these places wonderful places to work in. Of course, we should not immediately pass judgment once someone gets accused. But we should also know that harassment cases cannot be made to disappear through informal, opaque channels that protect an institution's reputation, while denying victims their right to justice. If victims are proven to be victims, their vindication must be public.
There are many barriers that prevent victims of abuse from telling their stories. But there may be one barrier specific to Ateneo that makes it extra hard for our present and former students to tell their stories: The deification of teachers. I have always had reservations with Ateneo's "legend teacher" culture (I was always uncomfortable whenever The Guidon profiled me as a "legend in the making"), because it puts faculty members up on a pedestal. Only the most secure, self-effacing people can be called legend teachers, receive that kind of adulation, and come out the other end with egos in check. Once you've achieved legend teacher status, you have a certain cache, and, of course, power. How does a student confront such power if he/she feels he/she has been victimized?
ADVERTISEMENT - CONTINUE READING BELOW
How should Ateneo confront the brewing #MeToo movement in its midst? (And, yes, I feel that I can ask this question despite being in De La Salle University, because I am and will always be an Atenean. I'll always love my home.)
I expect a lot of initial institutional inertia, despite the presence of multiple gender advocates in the admin and the faculty. A trusted friend told me last night that the movement really needs to begin with the students and the victims, and I agree. I know very little about the Sanggunian [ng mga Paaralang Loyola ng Ateneo de Manila] (Ed's note: The sole autonomous student government of the Ateneo de Manila University) these days, but I get the impression that they take harassment cases very seriously. My Sanggu batchmates used to always make claims about the relevance of Sanggu, but the cynical asshole debater in me felt better acting superior and not caring. Now I realize how important this institution is.
ADVERTISEMENT - CONTINUE READING BELOW
For students who have been victimized over the years, it is hard to come out and speak about your experiences. And you don't have to—you don't have to turn yourself into a battering ram for a cause if you don't want to. But for those of you who think their stories can help in bringing about a movement, there are people willing to listen. Your student government is there. And I assure you that you have allies in the faculty, people who care more about their students than the reputations of friends or colleagues.
Ateneo is a wonderful place that makes many mistakes. Students, alumni, and faculty who want to make it better have to start a movement.
Leloy Claudio is an associate professor at De La Salle University, and formerly an assistant professor at the Ateneo de Manila University. This note was originally posted on Facebook and is reprinted here with permission from the author.
ADVERTISEMENT - CONTINUE READING BELOW
Share this story with your friends!
---
Help us make Spot.ph better!
Take the short survey
Load More Stories