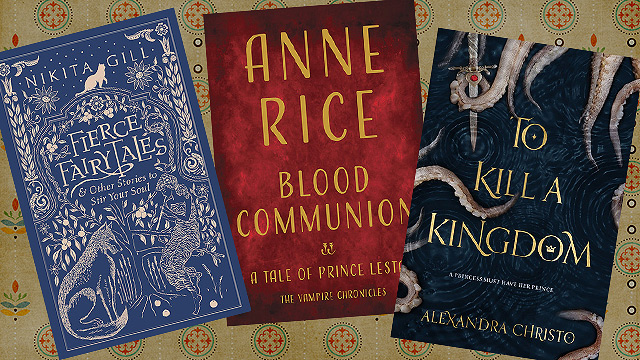 (SPOT.ph) Halloween may be over, but you can still welcome vampires, fairies, and elves into your room. After all, there's no stopping you from getting lost in the fantastical worlds of vengeful sirens, plucky heroines, and other peculiar beings all too ready for an adventure! So do yourself a favor and give in to the enchantment of these magical reads.
Witchmark by C.L. Polk (U.S. $14.39; about P773)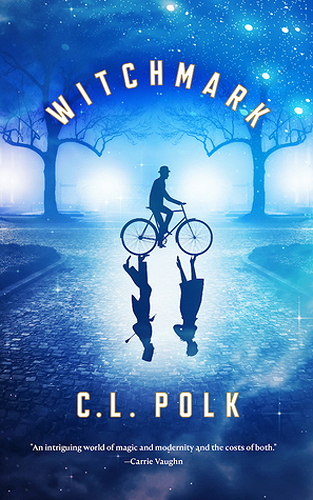 Aeland, a country similar to England, is reeling from the effects of a war, and Miles Singer takes it upon himself to heal wounded veterans brought to his clinic. Now, Miles is no ordinary physician. In fact, he has magical healing abilities—skills he must hide, or else he'll be considered insane and carted off to the asylum. One day, an enigmatic stranger called Tristan Hunter turns up at the clinic, presenting a poisoned patient to Miles. The man finally dies, leaving Miles and Tristan with a mystery. As Miles and Tristan pursue one clue after another, the physician runs smack into one person he fervently wishes never to see again: his sister, Grace. For Miles had faked his own death before reinventing himself as a doctor, and now that his family knows he's alive, they have something sinister planned for him, and he—and his gently blossoming romance with Tristan—is doomed.
ADVERTISEMENT - CONTINUE READING BELOW
Available on Amazon.
Spinning Silver by Naomi Novik (P960)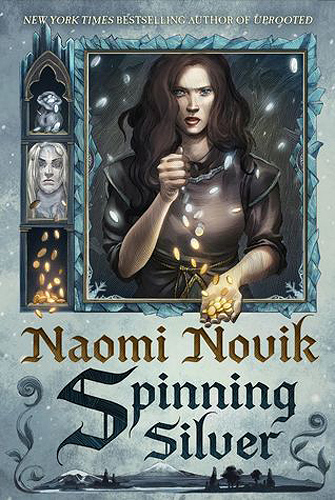 Considering Nebula Award-winner Naomi Novik's penchant for building worlds based on classic fairytales, you would assume that this is a retelling of "Rumpelstiltskin." True enough, but there are just so many more dimensions to Spinning Silver than just the premise of turning something into precious metal. First, there's the story about the Jewish moneylender's daughter Miryem, whose business skills gave her the ability to turn silver into gold. She attracts the attention of the Staryk king, a mysterious faerie being that loves gold. Woven into her tale is the narrative of Wanda, a motherless girl with an abusive father and helpless siblings. Living in richer, more privileged quarters is Irina, the duke's daughter, who, despite her plain features, manages to snag the tsar himself—the tsar who literally has a demon living in him. Beautifully set in the cold, majestic winters of Eastern Europe, Spinning Silver may echo the travails of the modern woman, but it also celebrates her strength and courage in its three heroines.
ADVERTISEMENT - CONTINUE READING BELOW
Recommended Videos
Available at Fully Booked.
Fall of Gondolin by J.R.R. Tolkien (P1,440)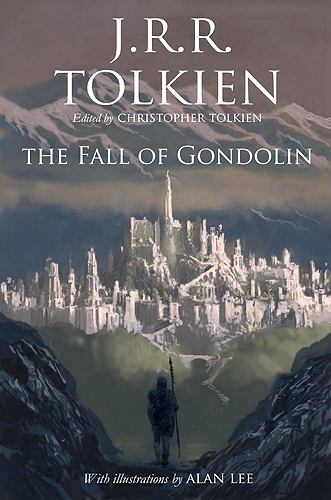 Edited by J.R.R. Tolkien's son, Christopher Tolkien, the posthumous Fall of Gondolin predates The Hobbit and The Lord of the Rings, focusing on its hero, Tuor, and the antagonist, the dark Lord Melko, who is more recognizable as Morgoth in the other books. Melko rules all except one place, the undiscoverable Gondolin, the only city standing in the way of his complete dominion. Considered the last of the author's books, Fall of Gondolin would make a valuable addition to any Tolkien collection.
Available at Fully Booked.
Killing Commendatore by Haruki Murakami (P1,099)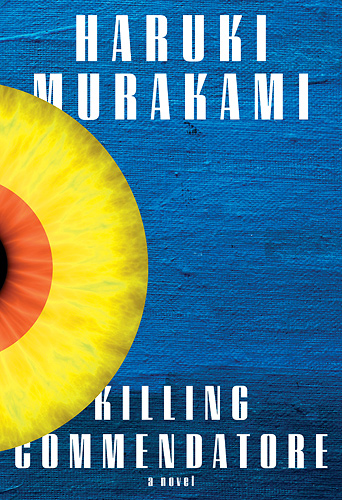 ADVERTISEMENT - CONTINUE READING BELOW
After his wife left him, a 36-year-old portrait painter flees to the mountains and seeks refuge in the house of an artist. Longing for solitude, he is disturbed by a bell ringing in the woods every night. Before long, the last vestiges of the longed-for seclusion vanish into thin air, as a tycoon called Wataru Menshiki living across the valley drops by. Then the house's former occupant, a ghost, shows up. And before the unnamed narrator knows what's happening, the Commendatore himself makes an appearance, stepping out of the mysterious painting, "Killing Commendatore," that the portrait painter had discovered in the attic. With his distinctive flair for fusing the real and supernatural, prolific writer Haruki Murakami will definitely captivate and perturb with his 14th novel.
Available at National Book Store.
Map of Days by Ransom Riggs (P739)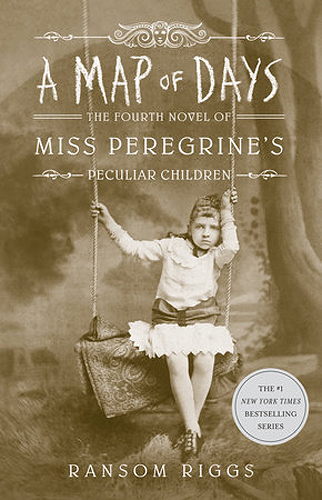 Jacob Portman and our favorite band of peculiars are back in Ransom Riggs' newest book, Map of Days. Free from the loop of confinement, Miss Peregrine and the peculiar gang find themselves in Florida. Jacob introduces them to normal life in the modern world, but beach days take a forbidding turn when Jacob stumbles upon a subterranean bunker that used to be his grandfather Abe's. If you can recall, Abe raised his family while hiding his identity as a peculiar operative at the same time. To this day, his legacy haunts his grandson, and with this discovery, Jacob finally learns about his heritage, setting off on a brand-new adventure filled with dangerous twists and turns for him and his friends.
ADVERTISEMENT - CONTINUE READING BELOW
Available at Fully Booked.
Blood Communion: A Tale of Prince Lestat by Anne Rice (P936)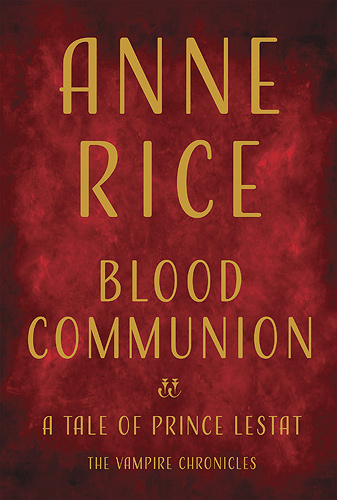 Once again, we meet Lestat, beloved Brat Prince and notorious vampire superstar. He speaks to the Blood Communion, a group composed of his fellow vampires, telling them of his rise to power, of how he became the prince of their world. He explains his plans to them, and how he united all of them, the Children of the Universe. As Lestat lays down the group's code and leads the Blood Communion, an unforeseen adversary strikes: Rhoshamandes, a demon spirit determined to thwart the vampire's plans. Lestat hunts down the mysterious creature, bent on destroying the demon spirit in what promises to be one of the most epic battles in the vampire's long and storied life.
Available at Fully Booked.
These Rebel Waves by Sara Raasch (P459)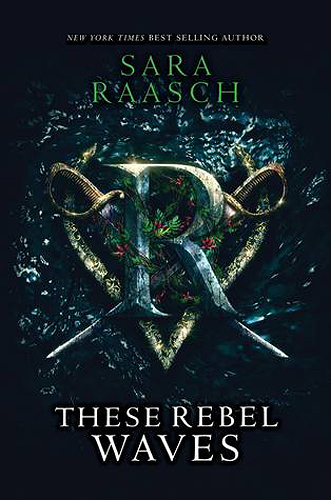 ADVERTISEMENT - CONTINUE READING BELOW
In a setting that brings the Spanish Inquisition to mind, three characters become larger than life in Sara Raasch's These Rebel Waves. Adeluna—also called Lu—is a soldier, while Devereux or Vex is a pirate, and Benat a.k.a. Ben the crown prince of Argrid is a heretic. Lu, a rebel and gifted politician-in-the-making, was instrumental in finding freedom for the island of Grace Loray, but when the peace treaty goes awry, she suspects something dangerous is afoot. Vex is an expert in geography and is heavily into the black market selling magical plants from Grace Loray. Ben, on the other hand, is fixated on Grace Loray's magic, and all is well if only his religious order does not condemn magic. Rife with action and plot twists, the story follows the three leads as they go about setting things right in the midst of politics, magic, and religion.
Available in National Book Store.
Fierce Fairytales: Poems and Stories to Stir Your Soul by Nikita Gill (P768)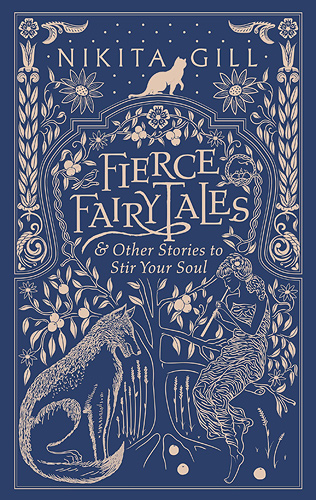 ADVERTISEMENT - CONTINUE READING BELOW
British-Indian writer Nikita Gill shakes up the fairytale world by turning the stories upside down. In her book, Little Red Riding Hood wields power over the wolf, and Rapunzel uses her own braid to clamber down her tower. Lady Tremaine—Cinderella's stepmother—is merely a single mother dealing with her situation the best she can, while Captain Hook seethes in anger for a betrayal committed, when, back when he was a boy in love with another boy, he was abandoned for a "place that lives on a star." Haunting and poignant, you'll definitely find yourself thinking about these stories long after you've put down the book.
Available at National Book Store.
The Poppy War by R. F. Kuang (U.S. $17.70; about P952)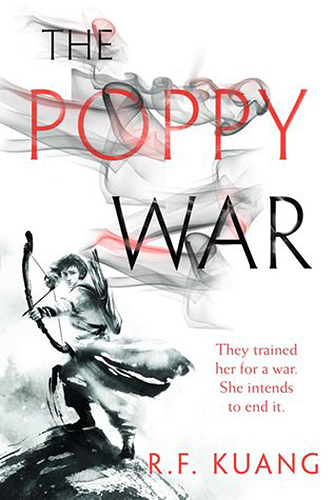 R.F. Kuang makes waves with her stunning debut novel, The Poppy War. Taking inspiration from the 1937 Rape of Nanjing—the author studied this for her college undergraduate thesis—The Poppy War includes disturbing themes like self-harm and genocide, as the story follows the journey of Rin, a war orphan from the province. Rin gets top-notch grades at the civil service exam for talented youths and enters the most elite military school in Nikara. Relieved that she's free of her guardians' schemes of marrying her into crime, Rin now faces ostracism because of her ethnicity and poor origins. But Rin has discovered something about herself: she has the tremendous power for shamanism. When war reaches the borders of Nikara, the young girl realizes that she can use her power—at the risk of annihilating everything she loves.
ADVERTISEMENT - CONTINUE READING BELOW
Available on Amazon.
To Kill a Kingdom by Alexandra Christo (P1,025)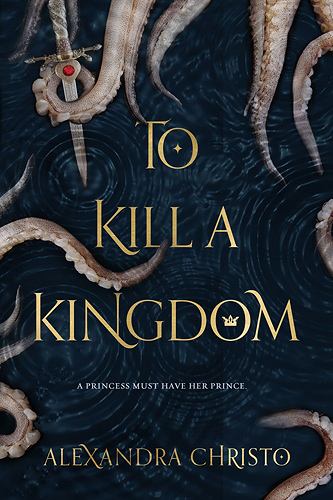 Among her thingamabobs are the hearts of 17 princes—possessions that the ruthless siren Princess Lira highly prizes. Praised and renowned across the ocean for her cold-blooded ways, Princess Lira however takes a disastrous misstep: Killing one of their own. Angered, her mother, the Sea Queen, turns Lira into a reviled human, and the former siren vows to give a prince's heart to her mother before time runs out. Lira has her sights set on Elian, a prince dedicated to hunting sirens, and as the two strike a dubious deal, each one warily waits for the first one to betray the other.
Available at Fully Booked.
Share this story with your friends!
---
Help us make Spot.ph better!
Take the short survey
Load More Stories