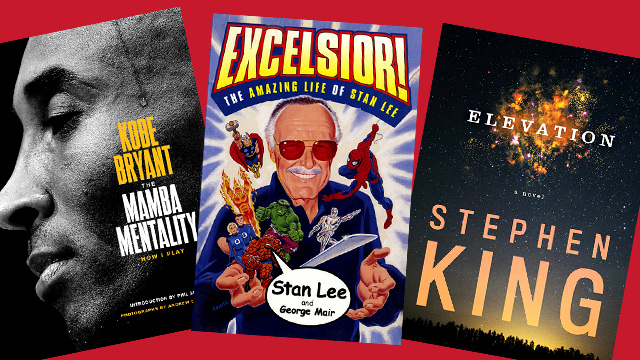 (SPOT.ph) A book is always a good idea for a Christmas gift! The question is, is it for you or for someone else? Check out this month's book list for gift ideas for your sporty monito, inspiration-seeking best friend, or book-loving self. We've got fantasy, mystery, and the coolest cook book that will definitely come handy for Noche Buena.
Becoming by Michelle Obama (P1,535)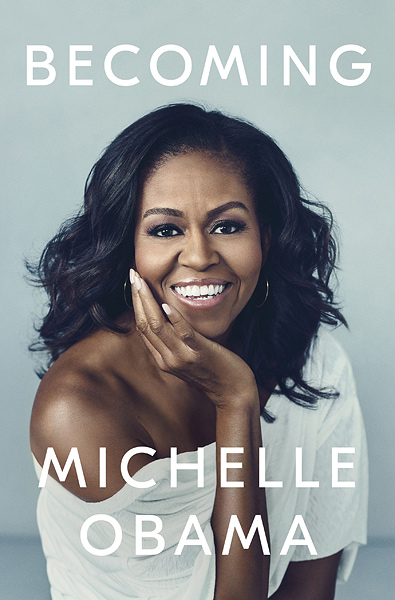 ADVERTISEMENT - CONTINUE READING BELOW
Michelle Obama is exactly what we long suspected her to be—incredibly smart, warm, funny, and oh-so-relatable. We may not be married to an ex-president, but many of us have experienced the frustration of being the polar opposite of our partners… and that heady feeling when opposing forces click like yin and yang. And just like many working moms, there were days when Michelle would sit in her parked car with fast food in hand, at peace with the moment's respite. In her memoir, Obama talks about her roots, about how she came from a poor family in Chicago's South Side and found herself in Harvard Law School. She writes about her struggle with fertility, and finding her identity in the midst of politics. Humble and heartwarming, Becoming is a must-read for anyone in search of inspiration.  
Available at National Book Store.
Fantastic Beasts: Crimes of Grindelwald – Original Screenplay by J.K. Rowling (P1,249)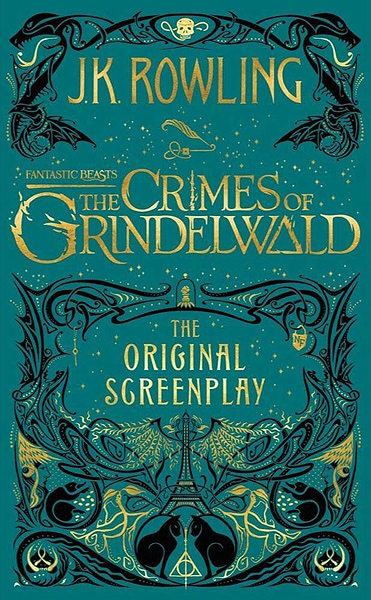 If you can remember in Fantastic Beasts and Where to Find Them, Gellert Grindelwald has finally been captured. But now he breaks free with some very powerful (not to mention artful!) magic. Grindelwald has one goal: to gather pure-blood wizards and dominate Muggles. As he now turns the world upside down for followers, Albus Dumbledore asks Newt Scamander to stop the dark wizard. The magizoologist is reluctant to step in, but he still finds himself helplessly entangled in a battle that would change their magical world forever.
Available at National Book Store.
From Crook To Cook: Platinum Recipes from Tha Boss Dogg's Kitchen by Snoop Dogg ($14.97; roughly P790)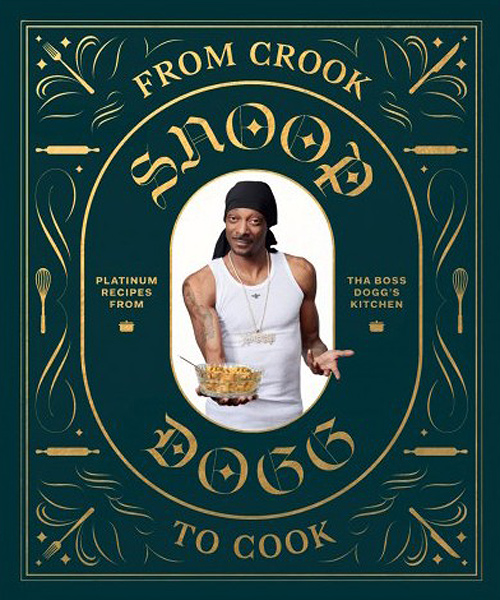 ADVERTISEMENT - CONTINUE READING BELOW
Snoop Dogg's now a bona fide force to be reckoned with in the culinary world with his first cookbook, From Crook to Cook. He got his first taste of it with the Emmy-nominated show Martha and Snoop's Potluck Dinner Party, and now he's on a roll with OG recipes like "Baked Mac & Cheese" and "Fried Bologna Sandwiches with Chips." If you've got the munchies for something fancy, he's got instructions for lobster thermidor and filet mignon at the ready too. Go get bakin' with "Bow Wow Brownies and Ice Cream." You can even serve "Spaghetti De La Hood" and "Baby Got Back Ribs" for Noche Buena! But first you have to read everything in Snoop's voice to capture the (festive) mood. Happy cooking!
Available on Amazon. 
Stay: 21 Comic Stories by Angelo R. Lacuesta (P950)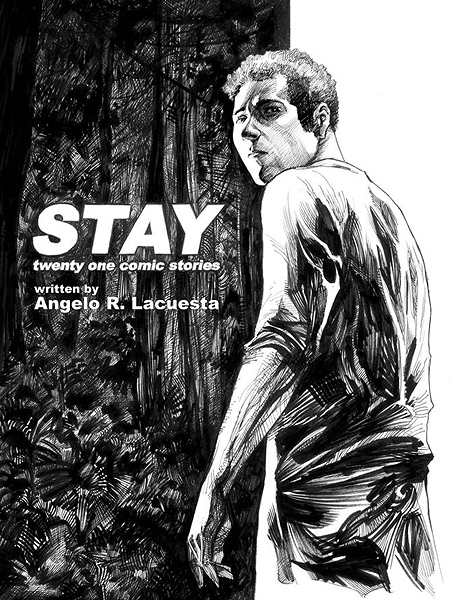 ADVERTISEMENT - CONTINUE READING BELOW
A father sits up all night, bolo in hand, waiting for the wakwak that is after his child. A foreigner searches for her mother's Filipina maid, who disappeared after her three-week leave was up. A boy lives in fear, crossing himself constantly and growing up to be an adult scared of just about anything, including lawsuits and vengeance. Award-winning writer Angelo Lacuesta tells stories of the fantastic and real, tapping into our most private longings, deepest fears, and most preposterous phantasms. This time, he mostly relies on images to tell his tales, teaming up with highly acclaimed artists like Kajo Baldisimo, Igan D'Bayan, and Shaira Luna. Partnering with editor and producer JV Tanjuatco, who adroitly matches each tale and artist, and producer Selina Garcia, Lacuesta sets a milestone with Stay.  
Available at Comic Odyssey. 
Nine Perfect Strangers by Liane Moriarty ($12.99; roughly P685)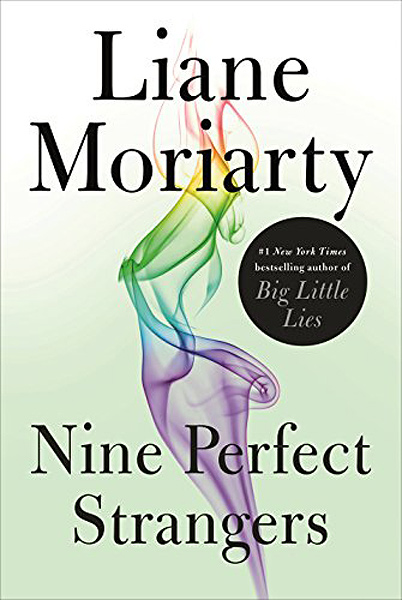 ADVERTISEMENT - CONTINUE READING BELOW
Fresh from her Big Little Lies success, Liane Moriarty delivers another intriguing perfect-for-the-silver-screen (Nicole Kidman has actually picked up the rights for this!)-read with Nine Perfect Strangers. As you've probably guessed, there are nine people who meet at a health resort. Many of them are there because of heartbreak and despair, and they badly need the 10-day transformational cleanse. But the resort's methods are quite strange; for instance, for the first few days, the participants have to do all their classes in silence—even eye contact is forbidden. As the program progresses, the guests start to question the process. Secrets unravel, and as the story takes a turn for the sinister, you'll find yourself worrying over nine characters at a sun-drenched resort as carolers with DIY tambourines belt out "Christmas in our Hearts" outside by your gate.
Available on Amazon. 
Excelsior! The Amazing Life of Stan Lee ($15.29; roughly P805)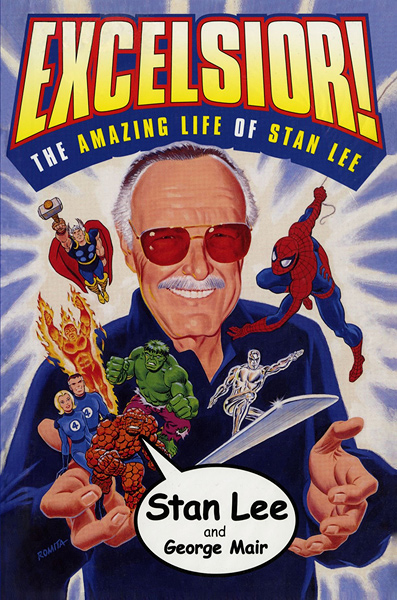 ADVERTISEMENT - CONTINUE READING BELOW
With the news of Stan Lee's death, fans all over the world mourned the iconic comic book creator. Let his legend live on by introducing your pamangkin to the man behind beloved superheroes like Spider-Man, The X-Men, and The Incredible Hulk. Excelsior! The Amazing Life of Stan Lee details how he rose from a poverty-stricken childhood in New York to the icon that he was. In this book, he talks about joining the army, meeting his wife, and coming up with creations that world has come to love and identify with. Filled with amusing anecdotes, fascinating commentaries, and hilarious quips, even non-comic book fans would be inspired by the legendary Stan Lee's life story.
Available on Amazon.
Nightfall by Eliza Victoria (P310)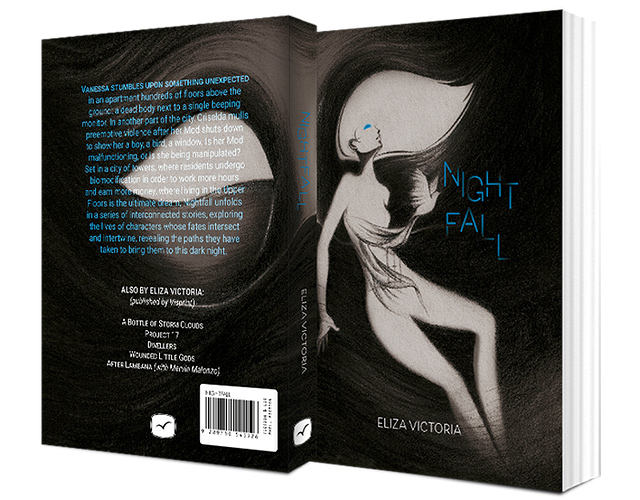 ADVERTISEMENT - CONTINUE READING BELOW
In a world of efficient robots and talking houses, the ultimate dream is to live in the Upper Floors. More and more people go through biomodification to log in more work hours and get rich enough to move into one of the Towers, and for Criselda, with her many freelance projects, getting Modded was practically a need. "It helps you multi-task. More work done per hour," she says. But she gets frightened when her Mod shuts down, her eyesight narrowing to a pinpoint, then showing her a boy, a bird, and a window. Meanwhile, on the other side of the town, Vanessa nestles next to a dead woman surrounded with hospital equipment, when the latter's monitor suddenly comes to life. Clever, chilling, and intriguing, Nightfall is the latest offering of the brilliant Eliza Victoria, author of several books including Dwellers, which won the Philippine National Award for Novel in English in 2015. If you haven't picked up any of her books yet, you'll definitely start stalking her work after reading Nightfall.
ADVERTISEMENT - CONTINUE READING BELOW
Available at Lazada.
The Mamba Mentality: How I Play by Kobe Bryant (P1,835)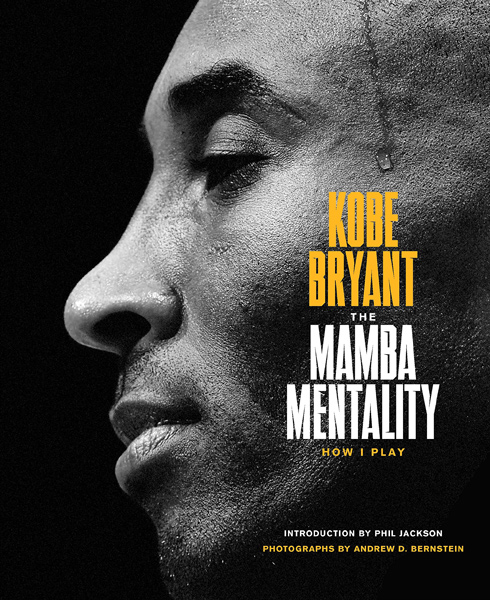 Step into The Black Mamba's mind as he leads you through his techniques and strategies on the court. In The Mamba Mentality, retired basketball player Kobe Bryant details how he first started loving the game. "I remember when, as a kid, I got my first real basketball. I loved the feel of it in my hands," he writes. He continues to describe how he even adored the sound of the ball when it bounced on the hardwood, going on to say, "those are some of the elements that I loved about the ball, about the game. They were at the core and root of my process and craft. They were the reasons I went through all that I went through, put in all that I put in, dug as deep as I dug." With images spanning the celebrated athlete's 20-year career, starting with his very first NBA picture in 1996 until his last one in 2016—all taken by photographer Andrew D. Bernstein—this book would make the ideal present for the basketball fanatic in your life.
ADVERTISEMENT - CONTINUE READING BELOW
Available at National Book Store.
Elevation by Stephen King (P999)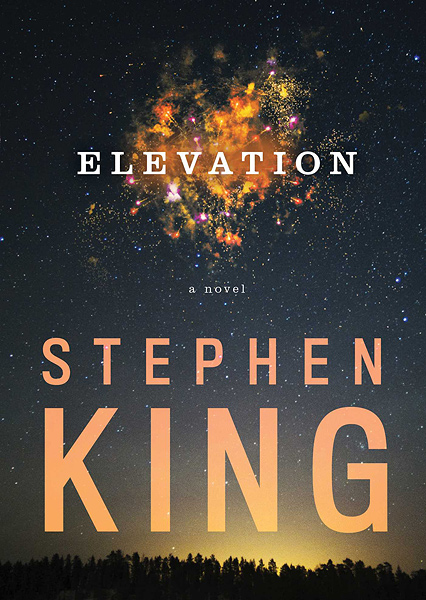 Welcome back to Castle Rock, home of the devilish and fantastic. Meet Scott Carey, who's having weight problems. It's not exactly like you think it is, it's more like he's been continuously losing weight, but still looks the same, potbelly and all. To add to the strangeness of it all, "whatever he wore or carried that was supposed to weigh him down… didn't." Despite being preoccupied by his health troubles, Scott still manages to notice the hostility directed at a couple of recent Castle Rock residents. Missy Donaldson and Deirdre McComb are married, and many of the locals do not approve of the relationship. The prejudice doesn't just reflect on the town's treatment of the couple, but on their business too—a vegetarian Mexican restaurant. Scott decides to step in and make things right, and in the middle of all the gossip, homophobia, and dogs doing their business at neighbors' lawns, that's when magic starts to happen.
ADVERTISEMENT - CONTINUE READING BELOW
Available at National Book Store.
Gmorning, Gnight!: Little Pep Talks for Me & You by Lin-Manuel Miranda (P1,056)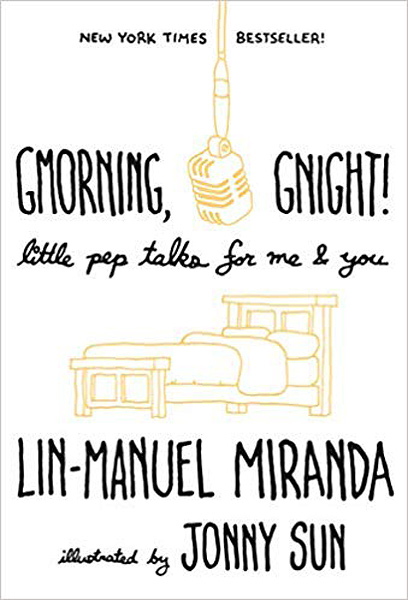 Stumped for a gift for your theater-loving friend? There's nothing more perfect than this book of affirmations from Hamilton creator and star Lin-Manuel Miranda. Collected from his Twitter account, his tweets have found a home in this marvelous book with illustrations by artist Johnny Sun. Miranda exhibits uncanny empathy with his heartwarming greetings, as if he knows just what sort of pep talk you need to start and end the day. For instance, there's "Gmorning! I wish you clarity today. Clarity of thought, clarity of expression, and a direct line between what you feel and what to do about it," ending the day with "Gnight! I wish you clarity tonight. Clarity of self, clarity of purpose, and a direct line between who you want to be and how to get there." Come to think of it, maybe you want keep the book for yourself? Better yet, get more and spread the good vibes!
ADVERTISEMENT - CONTINUE READING BELOW
Available at Fully Booked.
Share this story with your friends!
---
Help us make Spot.ph better!
Take the short survey
More Videos You Can Watch
Load More Stories