Pasig Commuters, You Might Want to Leave Work Early Tomorrow
Heavy traffic is expected from the city's own Black Nazarene Procession.
(SPOT.ph) Pasig folks, if you think you're safe from the heavy traffic that comes with the activities for the Black Nazarene Procession in Manila, you thought wrong. Religious activities will be observed at Immaculate Concepcion Cathedral tomorrow, January 9. The Pasig Command Center released an advisory announcing alternate routes for motorists to avoid the resulting traffic from the expected crowd joining the activities. The worst part? This will be adding to the evening rush hour traffic.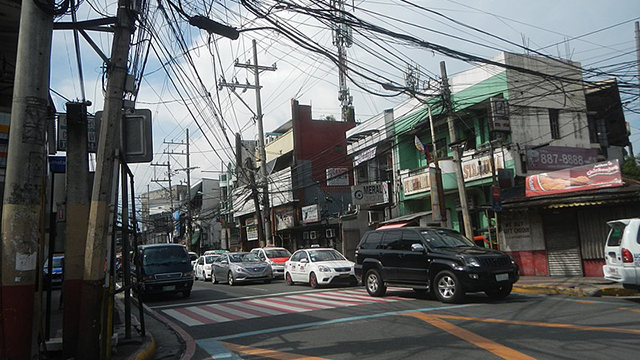 ADVERTISEMENT - CONTINUE READING BELOW
From 6 p.m. to 9 p.m. of January 9, expect heavy traffic on the following roads:
Caruncho Avenue (In front of Pasig City Hall) 
Plaza Rizal Intersection
M.H. Del Pilar Street (Sagad)
E. Angeles Street. (from corner of M.H. Del Pilar Street up to Sto. Tomas)
Dr. Pilapil Street (Sagad) 
A. Mabini Street (Kapasigan) 
Dr. Maldo Street
Blumentritt Street
P. Gomez Street
P. Burgos Street
Lopez Jaena Street
Dr. Garcia Street
R. Jabson Street
Although the roads will remain open, motorists are advised to take alternate routes.
For vehicles going to Rotonda from Pasig Mega Market:
Take F. Manalo Street, left to E. Angeles Street, left to C. Raymundo Avenue to destination, or
Take Market Avenue, left to Mercedez Avenue, left to C. Raymundo Avenue, to destination 
For vehicles going to San Joaquin or Bagumbayan from Pasig Mega Market:
ADVERTISEMENT - CONTINUE READING BELOW
Take F. Manalo Street, left to F. Antonio Street, right to Pio Alvarez Street to cross Kalawaan Bridge, right to Elisco Road, to destination
For vehicles going to Crossing or Quiapo from San Joaquin or Bagumbayan:
Take M. Concepcion Street, straight to Guillermo Street, right to C-5 road, to destination
For vehicles going to Marikina from San Joaquin or Bagumbayan: 
Take R. Jabson Street, to cross Bambang bridge, left to E. Santos Street, right to Lopez Jaena Street to cross Sta. Rosa De Lima Bridge, to destination
For vehicles going to San Joaquin or Bagumbayan from Rotonda:
Take C-5 Road, U-Turn at C-5 Kalayaan, right to San Guillermo Street, straight to M. Concepcion Street, to destination; or
Take C-5 Road, left to M. Flores Street, right to Pvt. Aurellana Street to cross Sta Rosa Bridge, right to Lopez Jaena Street to cross Kaunlaran Bridge, to destination
Recommended Videos
Load More Stories