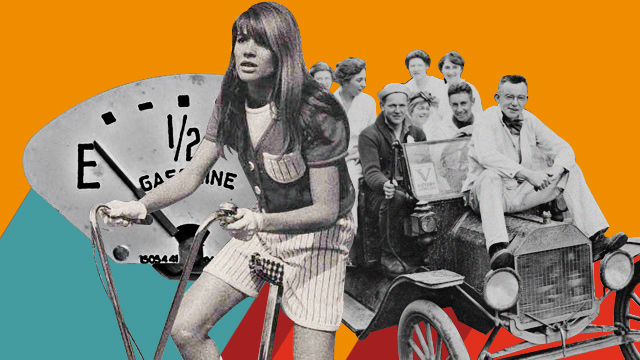 (SPOT.ph) Is it really a new year if you haven't come up with a list of goals yet? We know New Year's resolutions get a bad rap since people hardly ever follow them, but half the fun of starting the new year lies in coming up with different ways you can change for the better. 2018 saw the rise of eco-friendly movements all over the world, so perhaps you'd like to keep the ball rolling and make eco-friendly adjustments this year, starting with your daily commute. Here are 10 eco-friendly resolutions that every commuter can follow this year! 
ADVERTISEMENT - CONTINUE READING BELOW
Walk when you can
We get it: Some distances just can't be covered by walking alone. Still, if you're going somewhere nearby, then it might be best to leave the car for now and get those legs some exercise. Not only is walking a good way to stay fit with little effort; it's also the ultimate eco-friendly travel option.
Opt for more eco-friendly modes of transport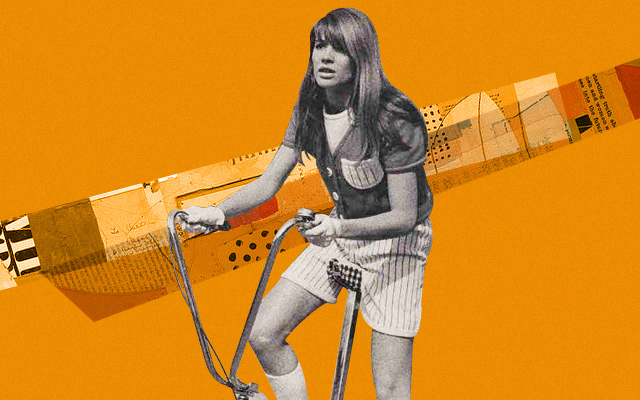 ADVERTISEMENT - CONTINUE READING BELOW
Recommended Videos
Metro Manila isn't exactly the safest city for bikers, but who knows? The government might just fast-track bike-friendly movements once they see more people on bikes. In any case, biking is a great way to get around without adding to your carbon footprint, so if you don't know how to ride a bike, now is as good a time as any to start learning. For those living or working around Ortigas Center, consider signing up for the Pasig Bike Share program. Over 100 bikes are made available through 10 bike stations in the area. All you have to do is register so you can get your smart card, which you can swipe onto the lock to release the bike. Bikes can be used free for the first 30 minutes, but you'll have to pay P10 per for every exceeding hour.
Make the most of mass public transport
Everyone knows that the Philippines' public transport system is a fixer-upper, especially in Metro Manila. Still, according to the Environmental Protection Agency, a typical car emits about 4.6 metric tons of carbon dioxide per year. Take a look at the number of cars on EDSA during the rush hour traffic: Can you imagine just how much they all affect our environment? Make the most of the Philippine's train systems by riding the PNR, LRT-1, LRT-2, and the MRT-3 (which, by the way, began its three-year rehabilitation just recently). New train lines are also being constructed, so let's just cross our fingers and hope the city's public transport starts showing improvement soon. You also have the option of riding point-to-point buses, so familiarizing yourself with the available routes will definitely come in handy.
ADVERTISEMENT - CONTINUE READING BELOW
Switch off the engine when idle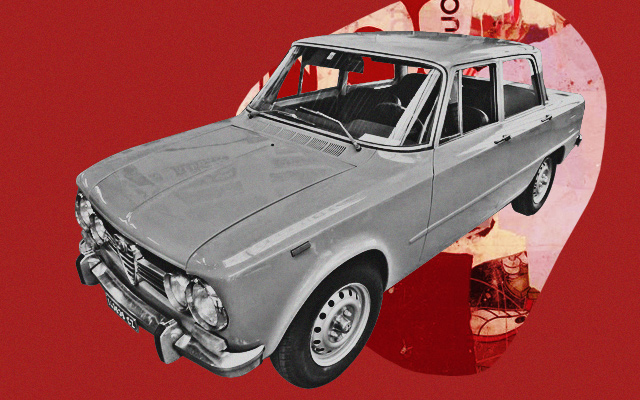 It's a habit for many drivers to keep the engine running even when they're parked, especially if they're just waiting for someone to come out of a nearby building. Minimize your car's emissions by turning the engine off instead. It would also force you to stop idling in no-parking spaces that could cause traffic, a bad habit you should probably get rid of now that the higher fines for illegal parking have been implemented by the Metro Manila Development Authority.
ADVERTISEMENT - CONTINUE READING BELOW
Maintain your car properly
How well you take care of your vehicle directly affects your carbon footprint. A well-maintained car will emit less greenhouse gases. So if you really can't give up your wheels, the least you can do is keep it running as smoothly as possible. Besides, that way, you'll never have to worry about the car breaking down at random! If you're completely clueless about cars, then you might want to download the BeepBeep.ph app on your phone. It has a directory of car maintenance-related services that you can check out so you know where to start. (It's also pretty handy for when your car does break down.)
Do errands along the way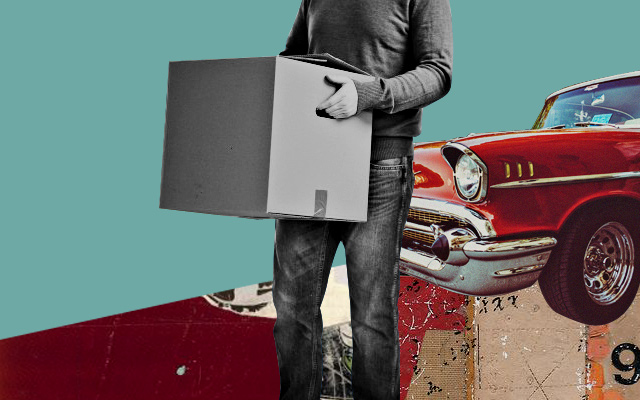 ADVERTISEMENT - CONTINUE READING BELOW
Be smart about driving out. Don't put off errands until the weekend if you can actually squeeze them in on your way to or from work. Maybe you can pick up clothes from the cleaners or drop by the bank to pay your bills. It might require you to make a few adjustments to your schedule, but at least you're saving on fuel and minimizing your carbon footprint. Plus, it means you'll have less to deal with on the weekend—meaning you have more free time to de-stress.
Make the most of your flexible schedule
If you're lucky enough to have flexible work, consider adjusting your schedule so that you can avoid the rush hour. It will save you from dealing with the traffic and decrease the amount of time you keep your engine running. You use less fuel, minimize emissions, and get more time to yourself. Better yet, consider working from home. The recently signed Telecommuting Law allows employees to work without having to report to the office, though proper arrangements with your employer still need to be sorted out, of course. 
ADVERTISEMENT - CONTINUE READING BELOW
Improve your fuel economy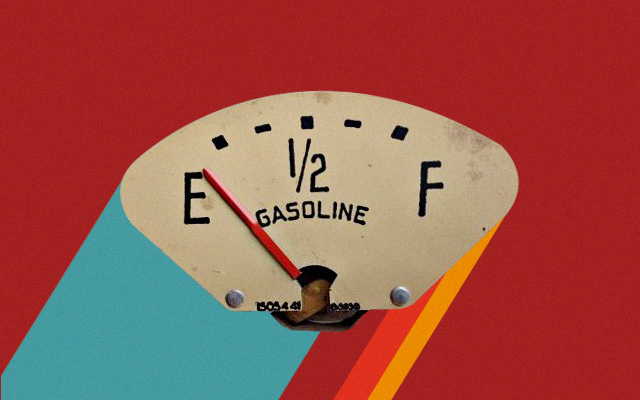 The more mindful you are about your fuel economy, the more eco-friendly you're being. Even the smallest adjustments can help ensure fuel efficiency, like making sure you're buying the right gas for your car (check the user manual to know what's recommended). Also, take it easy when you're driving: Don't stomp on the breaks or accelerate too quickly—fuel burns faster that way. Even something as simple as removing unnecessary items from your trunk makes a difference! 
ADVERTISEMENT - CONTINUE READING BELOW
Share rides when booking from ride-hailing apps
A lot of people rely on ride-hailing apps to go from place to place. While it's convenient to book a car for you alone, sharing a ride is the more sustainable option. Not only is it cheaper, it also means there will be fewer cars on the road making repetitive trips to the same destinations. It does take a bit longer than when you ride solo, but if you aren't in that much of a hurry, booking a shared ride should be the way to go.
Consider carpooling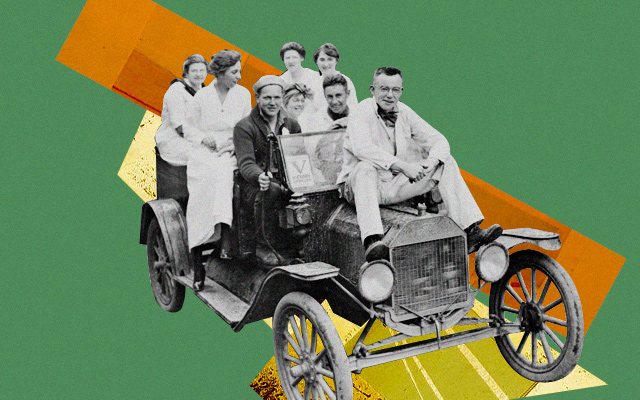 ADVERTISEMENT - CONTINUE READING BELOW
Organize informal carpools with the people you work with. Chances are, there'll be at least one or two people taking the same route as you. If you don't mind driving and taking them along for the ride, carpooling is an efficient way of minimizing your carbon footprints, along with your workmates'. Besides, having company means you won't be bored like when you're driving alone!
Your guide to thriving in
this
strange new world.
Share this story with your friends!
---
Help us make Spot.ph better!
Take the short survey
Load More Stories