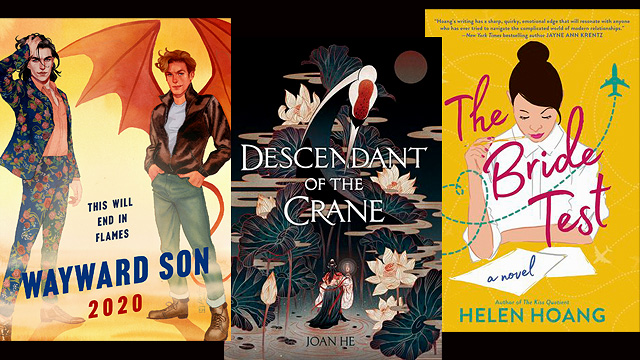 (SPOT.ph) If there's anything harder than trying to keep up with an ever-growing list of books to read, it's trying to resist adding even more to it! After all, no one can resist a good book, even when you have 15 more still waiting to be read on your shelf. Well, you better make room for more, because 2019 is looking to be a great year for bookworms. Here are 10 books we can't wait to get our hands on this year!
ADVERTISEMENT - CONTINUE READING BELOW
The Dreamers by Karen Thompson Walker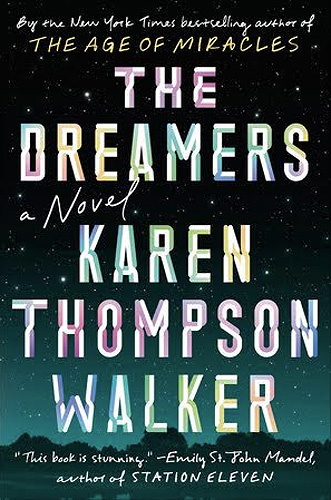 Release date: January 15
A strange phenomenon takes over an isolated college town in the hills of Southern California: People start falling into a deep sleep and nothing can seem to wake them up. Doctors are perplexed and a quarantine is quickly established as more and more people at different stages of life catch the disease. Unusual brain activity is recorded among the infected. They are dreaming, but no one knows why—or what they're dreaming about.
ADVERTISEMENT - CONTINUE READING BELOW
Recommended Videos
The Silent Patient by Alex Michaelides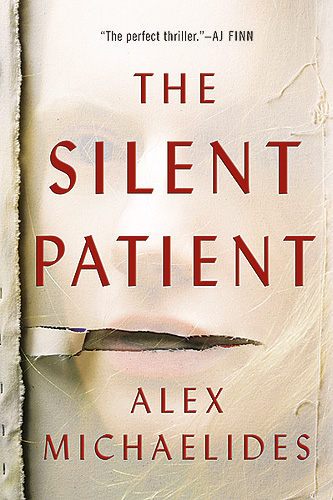 Release date: February 5
If you loved the books Gone Girl and The Woman in The Window, then you might want to keep an eye out for The Silent Patient. Famous painter Alice Berenson is seemingly perfect: She lives in a grand house in upscale London and has an equally famous husband. One evening, her husband comes home from work and Alicia shoots him five times in the face—and then she never speaks another word. Her refusal to talk attracts the attention of many, including criminal psychotherapist Theo Faber, who will stop at nothing to figure out the mystery surrounding this domestic tragedy.
ADVERTISEMENT - CONTINUE READING BELOW
Black Leopard, Red Wolf by Marlon James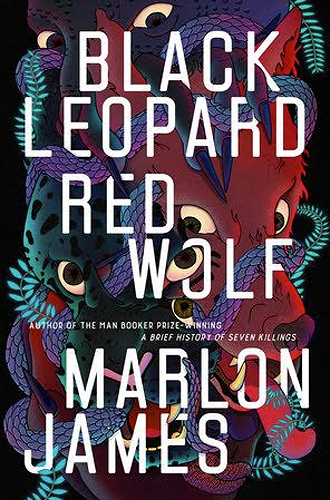 Release date: February 5
Author Marlon James won a Man Booker Prize for A Brief History of Seven Killings, so it's no surprise to see how excited people are to get their hands on Black Leopard, Red Wolf. A man known only as Tracker is hired to find a mysterious boy who disappeared three years earlier. As Tracker and his band of unusual characters follow the boy's scent, Tracker starts to wonder: Who is the boy? Why do so many people seem intent on keeping Tracker from finding him? And most importantly: Who is telling the truth, and who is lying?
ADVERTISEMENT - CONTINUE READING BELOW
Gingerbread by Helen Oyeyemi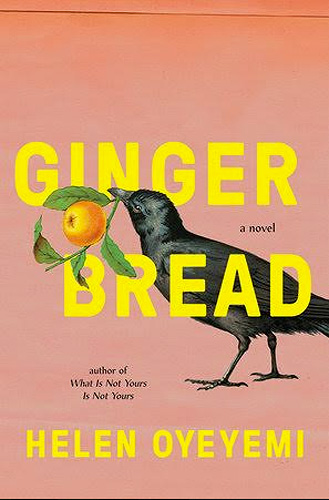 Release date: March 5
"A writer of sentences so elegant they dream," describes Ali Smith, referring to award-winning author Helen Oyeyemi. Oyeyemi is back with another enchanting tale fraught with magical realism. When she was young, Perdita Lee is told her mother Harriet comes from the faraway (and non-existent) land of Druhastrana. Years later, Perdita sets out to find her mother's long-lost friend, Gretel Kercheval, the world's truest lover of the gingerbread her mother bakes. Gingerbread is a tale about a young daughter discovering her heritage with her mother, but with Oyeyemi's startling prose, it's bound to be so much more.
ADVERTISEMENT - CONTINUE READING BELOW
Field Notes on Love by Jennifer E. Smith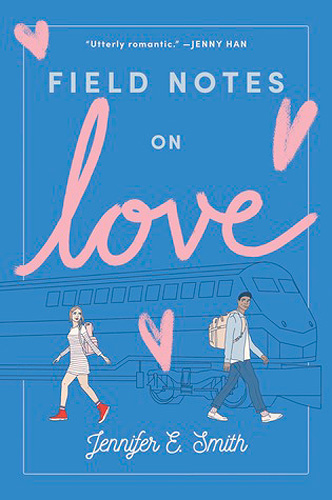 Release date: March 5
You're never too old for a good young-adult novel, and that's exactly what you're going to get with Field Notes on Love. At least, that's what we think, considering it's written by the author of The Statistical Probability of Love at First Sight. Having been dumped by his girlfriend, Hugo is determined to make the most of his last-hurrah-before-college train trip across the United States—even though the companion ticket is already booked under his ex's name. He posts an ad online and offers the spare ticket to people with the same name. When Mae sees the offer, she immediately grabs the chance to join Hugo's trip.
ADVERTISEMENT - CONTINUE READING BELOW
Descendant of the Crane by Joan He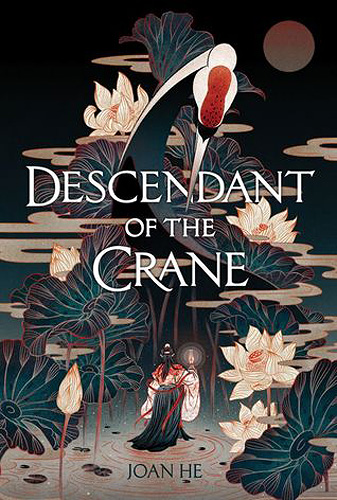 Release date: April 2
When her beloved father is murdered, Princess Hesina of Yan is thrust into power, and suddenly she's the queen of an unstable kingdom. Determined to find her father's killer, she seeks the help of soothsayer. It's a treasonous act, punishable by death as magic was outlawed centuries before. Using the information provided by the sooth and uncertain if she can trust her own family, Hesina turns to Akira, a convinted criminal who's proven himself to be a brilliant investigator. With the future of the kingdom at stake, Hesina must find justice for her father. But at what cost?
ADVERTISEMENT - CONTINUE READING BELOW
The Bride Test by Helen Hoang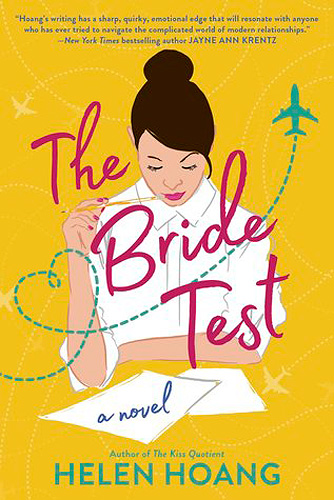 Release date: May 7
There's nothing quite as stress-relieving as picking up a romance book, but The Bride Test offers so much more than a love story as it touches on themes of culture, mental health, and social awareness. Esme Tran, a mixed-race girl living in the slums of Ho Chi Minh City, always felt out of place, so when the opportunity to come to America and meet a potential husband arises, she can't turn it down. Seducing Khai Diep, however, turns out to be harder than she thought, especially when she's the only one who seems to be falling.
ADVERTISEMENT - CONTINUE READING BELOW
The Testaments by Margaret Atwood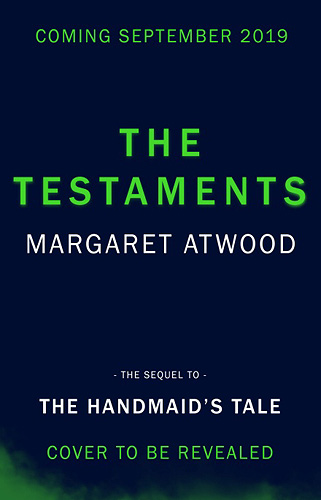 Release date: September 10
In this sequel to the 1985 novel The Handmaid's Tale (recently adapted to a TV series), Margaret Atwood takes us 15 years beyond the events of the first book. The first book follows the story of a woman called Offred, a Handmaid who, along with every other woman, is stripped of her identity, rights, and body. Offred must lie on her back once a month and pray the Commander makes her pregnant because Handmaids are only valued if they can give birth. The Testaments tell us what happens after the first book's elusive ending.
ADVERTISEMENT - CONTINUE READING BELOW
The Starless Sea by Erin Morgenstern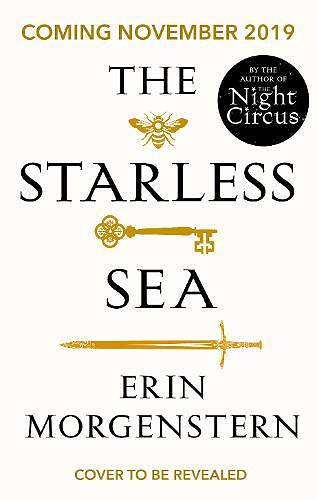 Release date: November 5
After captivating readers with The Night Circus, Erin Morgenstern will soon introduce her readers to yet another magical world in The Starless Sea. When graduate student Zachary Ezra Rawlins finds a strange book in the library, he finds himself entranced by tales hidden in its pages. That is, until he stumbles a strange tale: A story from his own childhood. Bewildered, Zachary looks into it and follows clues leading him to uncover a mysterious doorway leading to a magical realm hidden far below the surface of the earth.
ADVERTISEMENT - CONTINUE READING BELOW
Wayward Son by Rainbow Rowell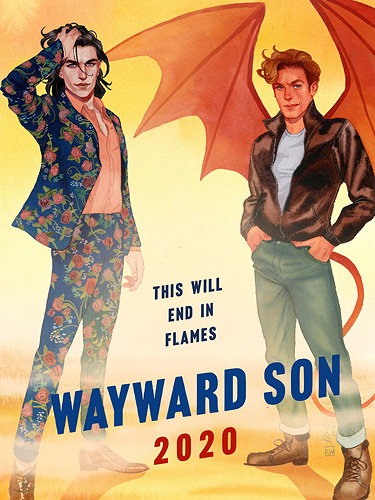 Release date: TBA
Our favorite magical boys from Carry On will be back with Rainbow Rowell's Wayward Son. Not much is known about the project yet, but it's already in the works and that's more than enough reason for us to get excited. It was orginally slated for release in 2020, but Rowell hinted that the release date might be moved up to 2019. Carry On took us to a fun, magical adventure with a delightfully fun romance between two boys, and we can't wait to see what Rowell has waiting in store for us in this sequel.
ADVERTISEMENT - CONTINUE READING BELOW
Share this story with your friends!
---
Help us make Spot.ph better!
Take the short survey
Load More Stories