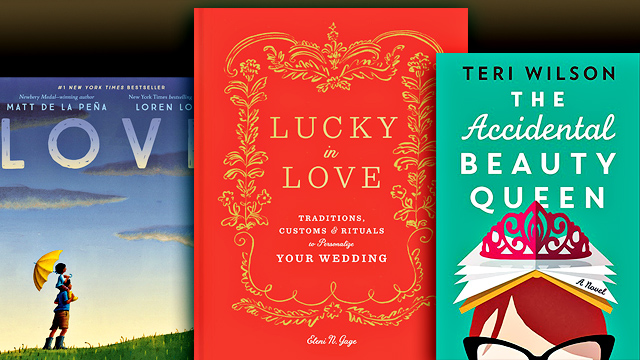 (SPOT.ph) Who do you love? What do you love? We make sure these 10 books hit every big, all-consuming passion on your list, from your S.O. down to midnight cravings!
Lucky in Love: Traditions, Customs, and Rituals to Personalize Your Wedding by Eleni N. Gage (U.S. $11.72; roughly P620)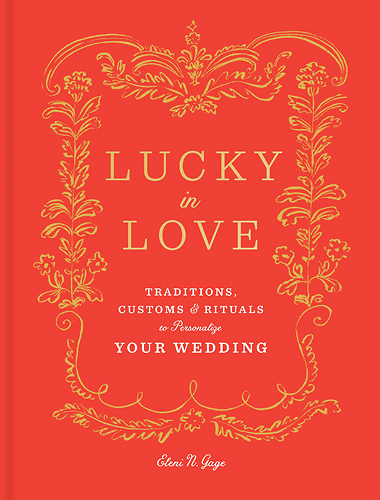 ADVERTISEMENT - CONTINUE READING BELOW
Getting hitched soon? It can be a challenge to keep track of all the wedding traditions, but did you know that they actually vary depending on where you are? Learn about the meanings of flowers that you can include in your bouquet (no wonder most wedding ceremonies include sweet baby's breath—it signifies everlasting love!), along with other fascinating bits of nuptial trivia. Fun fact: Using scissors or a knife to open gifts at a bridal shower is a no-no for Italians and Argentinians, because they believe the act symbolizes the end of a relationship! 
Available on Amazon.
Breakfast with Einstein: The Exotic Physics of Everyday Objects by Chad Orzel (P814)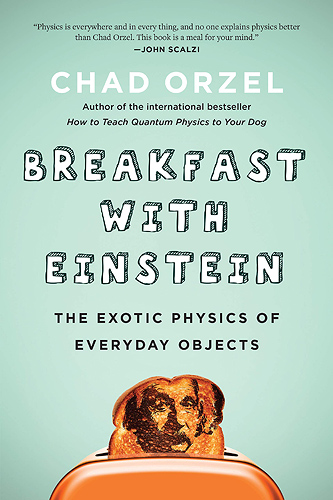 ADVERTISEMENT - CONTINUE READING BELOW
Recommended Videos
The physicist and author of How to Teach Quantum Physics to Your Dog is back with another book that would definitely tickle your nerdy bone. Chad Orzel teaches us to have a closer look at our everyday gadgets, such as the toaster with its coal-red glow, and the most mundane elements in our day, such as the sun beating down on us. You see, weird, mind-bending phenomena is at work here—in the form of quantum physics, that is. As Orzel explains the hidden mechanisms of exotic physics in easy-to-understand terms, we can now properly marvel at the wonders of things we take for granted.
Available in Fully Booked.
Love by Matt de la Peña, illustrated by Loren Long (U.S. $16.19; roughly P855)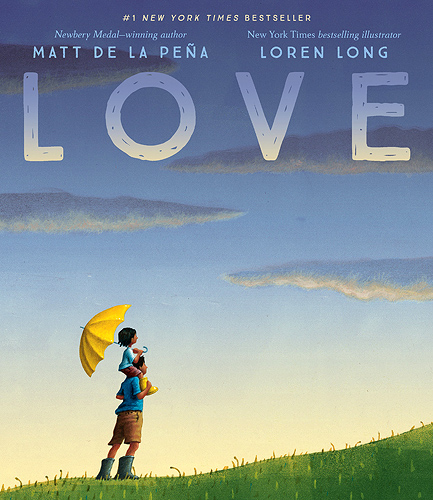 ADVERTISEMENT - CONTINUE READING BELOW
Aptly and simply called Love, this book is a celebration of that tingly, fuzzy, warm feeling that can be simple yet complex all at once. From the first sounds of breathless affection that a baby hears to the romantic song playing on a taxi cab's radio, making the world seem exhilaratingly new, this book's sweetly lilting poems demonstrate the evolution of love in one's life. Accompanied by Loren Long's wistful illustrations, Love is an instant classic meant to be shared between generations.
Available on Amazon.
Game Changers: What Leaders, Innovators, and Mavericks Do to Win at Life by Dave Asprey (P1,344)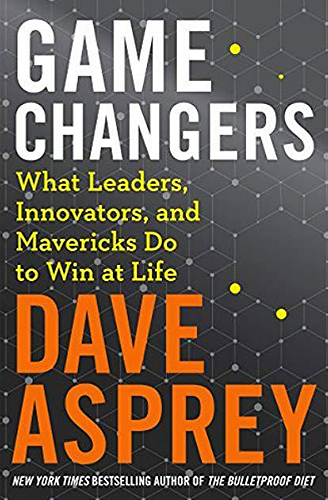 ADVERTISEMENT - CONTINUE READING BELOW
From top-notch business innovators to famous thought leaders, Dave Asprey has interviewed them all for his podcast, Bulletproof Radio. He asked them, "What are your top three recommendations for people who want to perform better at being human?" With input from the likes of Huffington Post co-founder Arianna Huffington and celebrity brain-disorder psychiatrist, Dr. Daniel Amen, Asprey shares the life-winning secrets of the world's brightest minds in this book.
Available at Fully Booked.
Queer Eye: Love Yourself. Love Your Life by Antoni Porowski, Tan France, Jonathan Van Ness, Bobby Berk, Karamo Brown (U.S. $18.24; roughly P960)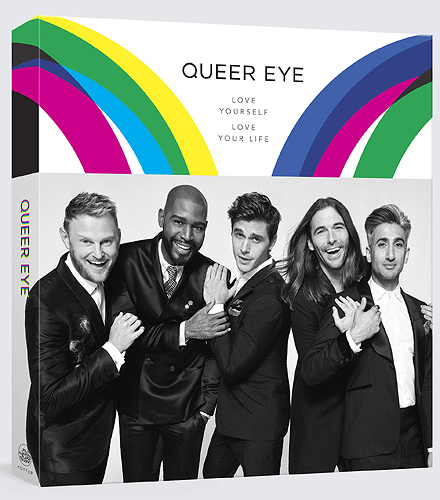 ADVERTISEMENT - CONTINUE READING BELOW
In order to love someone, you have to start with yourself, and there's no better way to begin than by taking better care of yourself—with the help of the Fab Five! Introduced to the world by the hit Netflix reboot series Queer Eye, they each have their own specialty: Antoni Porowski is for food and wine, Tan France for fashion, Jonathan Van Ness for grooming, Bobby Berk for home design, and Karamo Brown for culture. In this book, the five pros dish out expert advice that make up a well-rounded life, along with words of hope and encouragement rooted in love. Fun, informative, and absolutely stunning with gorgeous design and photography, Queer Eye is part coffee-table book, part bedside companion.
Available on Amazon.
The Accidental Beauty Queen by Teri Wilson (P768)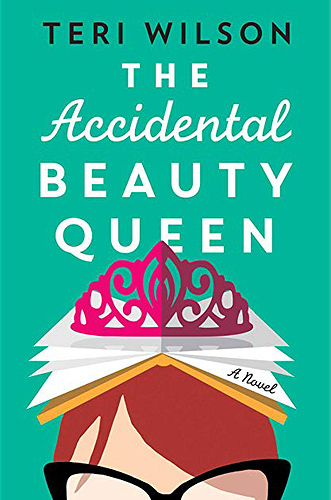 ADVERTISEMENT - CONTINUE READING BELOW
This list wouldn't be complete without at least one funny romantic novel! For school librarian Charlotte, a perfect life means having her nose stuck in a book. Her identical twin Ginny is an entirely different story, though—Instagram famous and a pageant girl through and through, Ginny's life motto is made up of two words: world peace. Competing in the Miss American Treasure beauty pageant, Ginny's shot at the crown is in danger after she goes down red-faced and pumpkin-headed thanks to an allergic reaction. Charlotte takes her place, pulling off the good ol' twin switcheroo. Hesitant and wobbling on stilettos, the shy librarian is determined to win for her sister, finding lasting friendships and sweet, sweet love on her way to the crown.
Available at Fully Booked.
Love Can Be: A Literary Collection About Our Animals by Louisa McCune and Teresa Miller (U.S. $16.08; roughly P850)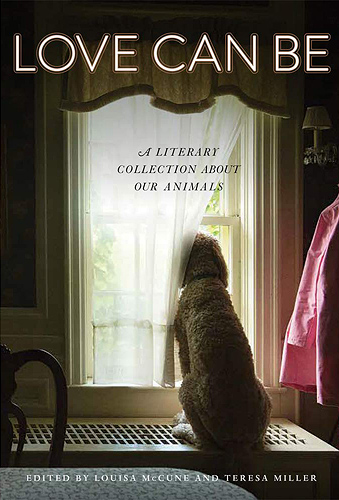 ADVERTISEMENT - CONTINUE READING BELOW
Author Diana Gabaldon is right, "Love can be anything: tender, raucous, bittersweet, joyful, transcendent, or ridiculous—but it's always better when shared with animals!" This collection of essays, stories, and poems about the human-and-animal bond will tug at your heart strings, making you laugh, cry, and pull your pet closer. Literary greats like Ursula K. Le Guin, Dean Koontz, and Joyce Carol Oates contribute to this packed volume, and the publisher, Kirkpatrick Foundation, will donate net proceeds of sales to selected animal charities. Whether it's a funny story about a chance encounter with frogs, an affectionate poem about a cat, or a heartfelt tribute for the last male white rhino on earth, Love Can Be has something to enrich your animal-loving soul.
Available on Amazon.
The Martha Manual: How to Do (Almost) Everything by Martha Stewart ($23.79; roughly P1,255)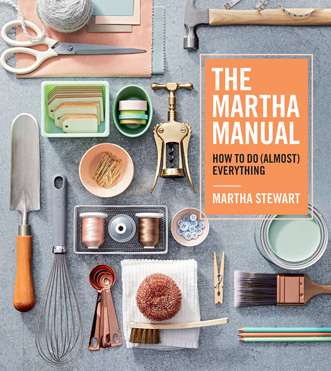 ADVERTISEMENT - CONTINUE READING BELOW
This is one book you'll wish you had growing up. Equip yourself with know-how for everyday matters like organizing your closet, growing plants, and making your bed. At the same time, arm yourself with skills for special occasions, such as traveling with pets, giving a toast, and even transporting a decorated cake! From the regular to the unusual, The Martha Manual has practically everything for the avid do-it-yourselfer.
Available on Amazon.
Rick Steves: Spain 2019 (P1,296)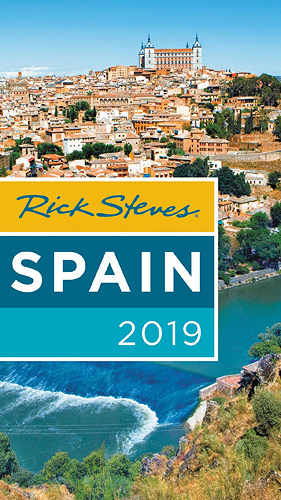 ADVERTISEMENT - CONTINUE READING BELOW
Counted as one of the best places to travel to in 2019 by Forbes, the beautiful, colorful country of Spain should make it to your bucket list this year. The home of flamenco, tapas, and Pablo Picasso, Spain is a quaint mix of culture and tradition. To better know your way around, pick up a copy of the Rick Steves Spain 2019 guidebook. Made with thin pages to help you travel light, this manual is nevertheless packed with information on must-visit spots and hidden gems, tips on how to make the most of your money, and advice on how to build your itinerary. So whether you're set on walking the Camino de Santiago or witnessing the running of the bulls in Pamplona, you can bet this guidebook has a say!
Available at Fully Booked.
How to Feed Yourself: 100 Fast, Cheap, and Reliable Recipes for Cooking When You Don't Know What You're Doing by Spoon University (P960)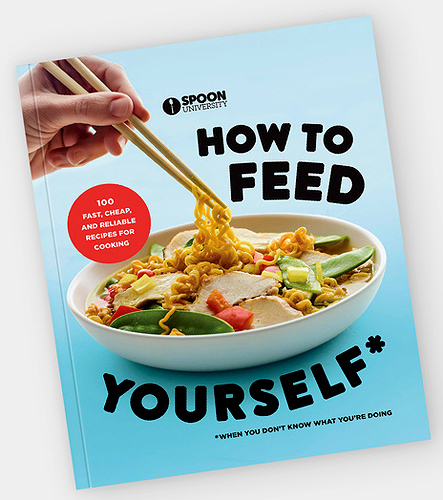 ADVERTISEMENT - CONTINUE READING BELOW

There's lots to love about being independent, but eating pancit canton and crackers every day sure isn't one of them! While you won't exactly be whipping up gourmet meals with How to Feed Yourself, you'll learn how to make do with whatever's in your fridge, and even address your cravings with what you have on hand. As long as you have the basics such as eggs, chicken, fish, and potatoes, you'll be making dishes like cream cheese pasta (for times when you run out of ingredients and "you refuse to go to the grocery store"), flourless pancakes (all you need are bananas and eggs), as well as the intriguing Really Legit Breakfast Tacos. Happy cooking!
Available at Fully Booked.
Share this story with your friends!
---
Help us make Spot.ph better!
Take the short survey
Load More Stories