(SPOT.ph) Maybe you have a short attention span, you're a commitment-phobe, or maybe you just don't have the time to sit down and really dig into a novel. Whatever the case may be, you can get your dose of literature in the intoxicating shots that an anthology offers. Defined as a published collection of writing, an anthology may be made up of a selection of poems, stories, or essays. So if you're in the mood for something short and sweet, we have a few suggestions for you.
Agos: Modern European Writers in Filipino edited by Jaroslav Olša Jr. (P195)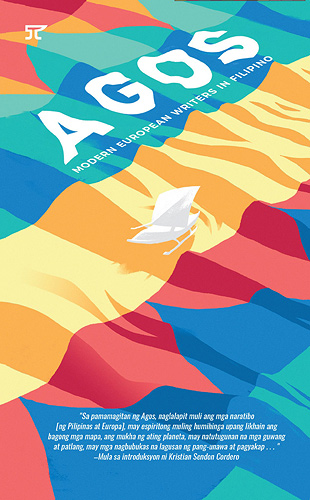 Collected by Czech Ambassador to the Philippines Jaroslav Olša Jr. and translated into Filipino by Susana B. Borrero, these 14 stories present a glimpse into the ever-changing tides of modern European literature. There's "Tayo na sa Golgota!" by Garry Kilworth of Great Britain, a story set in the future about a man named Simon who avails of a travel package that brings him back to the time of Jesus Christ, just in time for His crucifixion. "Crimson and Clover" by Niviaq Korneliussen of Greenland presents a conundrum for its protagonist: If Fia has managed to snag the dreamiest guy there is, why does she still long for a woman? Disquieting, chaotic, and highly relatable, these stories bridge the gap between European literature and Filipinos.
ADVERTISEMENT - CONTINUE READING BELOW
Available at National Book Store.
Empty Bottles Full of Stories by r.h. Sin and Robert M. Drake (P864)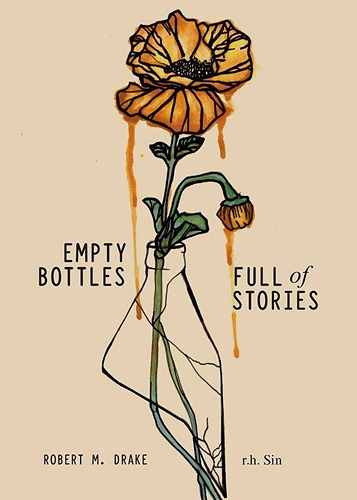 Leave it to these poets to articulate that hollow, empty feeling at the pit of your stomach— that longing you can't name. In this joint poetry collection, r.h. Sin and Robert M. Drake lead with emotions and play with imagery. There are twists to their poetry, juxtapositions of light and dark, good and bad. Underneath plaintive yearnings and quiet sadness, there is always the bright glimmer of hope: "So please go on, gently, and always remember, to let all things that weigh you down, go."Available at Fully Booked.
Mouthful of Birds: Stories by Samanta Schweblin ($9.92; roughly P515)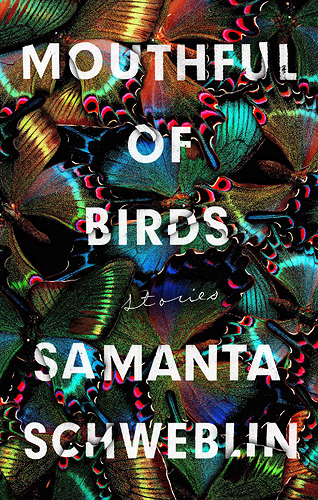 ADVERTISEMENT - CONTINUE READING BELOW
Recommended Videos
Argentinian author Samanta Schweblin sets out to perturb and unsettle with her tales of dread. In "Headlights," an abandoned bride hears the haunting jeers of jilted brides in the darkness of the roadside. "Preserves" is about a couple worried about an early pregnancy and involves the entire family in a dubious program. There's murder and bedlam, and the tales take on a life of their own with the skillful translation of Megan McDowell.
Available on Amazon. 
The Manila We Know edited by Erlinda Enriquez Panlilio (P585)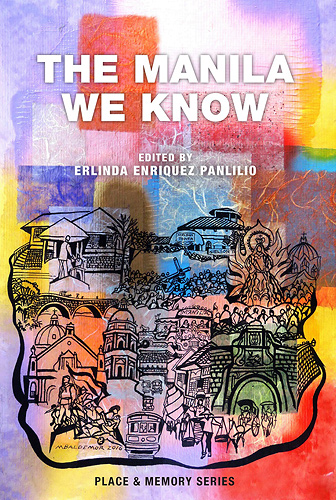 This anthology is a nostalgic trip back to the genteel years of Manila, when kuhol was abundant in the streams of Quezon City and people converged in the original Milky Way near Malacañang. It is a collection of memories shared by the likes of writer Alfred Yuson, historian Ambeth Ocampo, and architect Paulo Alcazaren. Foreigners and Filipinos alike get to know the Manila that was through earnest, heartfelt essays about districts like Intramuros, Antipolo, and Malabon, traversing through memories of the well-mannered 1940s and tumbling into to the brashness of the present. Made with fondness and affection, The Manila We Know is undeniably a testament of love to the Metro.
ADVERTISEMENT - CONTINUE READING BELOW
Available online.
Kolab: Koleksyon ng mga Dula by U Z. Eliserio, Maynard Manansala, and Chuckberry J. Pascual (P550)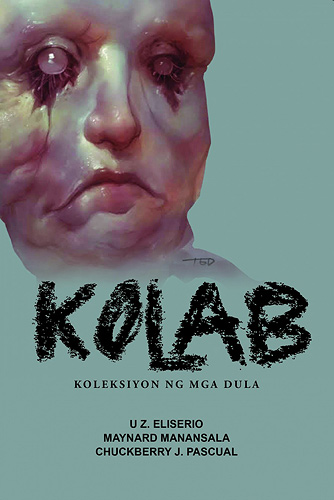 This anthology discusses uneasy topics like incest and violence in current society. Tragedies and everyday injustices go hand in hand in this collaboration, and the brilliant writing of U Z. Eliserio, Maynard Manansala, and Chuckberry J. Pascual pull you in despite your resistance, like a ferocious wave that engulfs the senses and absorbs the mind.
Available online.
Ligaw Tingin edited by Emiliana Kampilan (P375)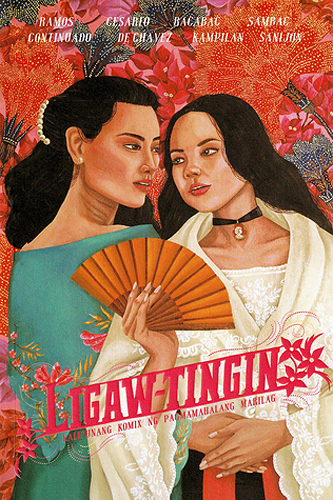 ADVERTISEMENT - CONTINUE READING BELOW
This collection is made up of women's works by a women's press, Gantala Press. An anthology in comics form, Ligaw Tingin elevates the art of shy glances to a higher plane; the act is not just your ordinary sly peep—it's what is described as courting eyes, and between women, in this case. The winner of the Komiket 2019 Best Komiks Award, this anthology features the unique connection between a fisherwoman and a mermaid, as well as the beauty of a lasting friendship, among other tales. Wistful and giddy, Ligaw Tingin is a landmark collection that belongs among your prized reads. 
Available at Buku-Buku Café.
The Essential Manuel Arguilla Reader by Manuel Arguilla (P250)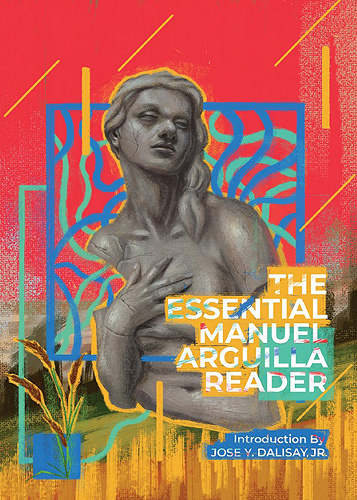 With their serene landscapes and amiable characters, Manuel Arguilla's tales are peaceful on the surface, but roiling with emotions underneath. For instance, there's the short story "Midsummer," in which a young man and a young woman regard each other with frank curiosity, the former noting the straining bosom against the drenched bodice, the latter noticing the sinewy limbs and "the tallness of him." As each one behaves with utmost courtesy to one another, every word between them stretches taut with sexual tension. "How My Brother Leon Brought Home a Wife" features a young woman alien to her husband's childhood home, and you can practically sense her apprehension as she encounters ways and places foreign to her. The tales may be familiar as school assignments, but reading them as an adult will give a different perspective to each of the 24 stories included in this book.
ADVERTISEMENT - CONTINUE READING BELOW
Available at National Book Store.
Made in Japan: Stories of Japanese-Filipino Children edited by Rey Ventura (P230)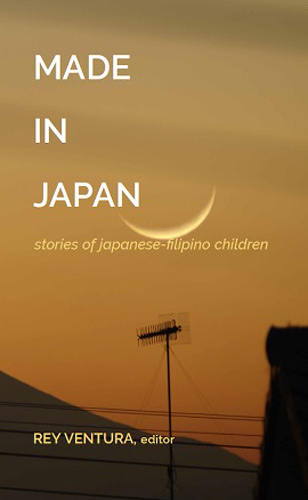 Brave and honest, Made in Japan discloses the trials and travails of 16 young Japanese-Filipinos. The personal essays present a look into the lives of these individuals, each of them disparate and unique: A boy spends his childhood in a nightclub, where his mother is an entertainer. A girl suffers a betrayal from her father, who did not include her in the family register and therefore denies her a Japanese citizenship. Despite adversities, in spite of flawed conditions, there remains a note of hope in these voices. After all, through the layers and complexities of human connection, there is love there somewhere.
Available online.
May Tiktik sa Bubong, May Sigbin sa Silong edited by Allan N. Derain (P425)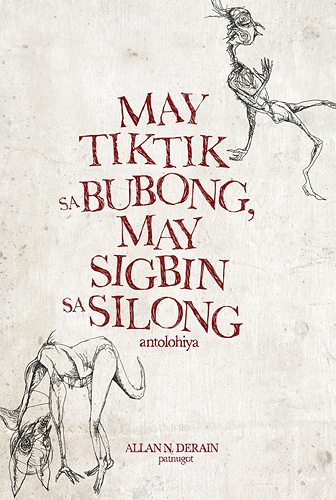 ADVERTISEMENT - CONTINUE READING BELOW
This anthology would like you to know that there are different kinds of aswang: "Fashionistang aswang, palpak na aswang, at iba pang mga kaaswangan sa indibidwal at kolektibong imahinasyon." Yes, they have a human side to them too, like the aswang "na may masahistang jowa." Filled with stories that fascinate, repel, and draw you in, May Tiktik sa Bubong, May Sigbin sa Silong contributors include luminaries like Nick Joaquin and Severino Reyes (yes, Lola Basyang!).
Available at National Book Store. 
Each Sold Separately by Ruel S. De Vera (P300)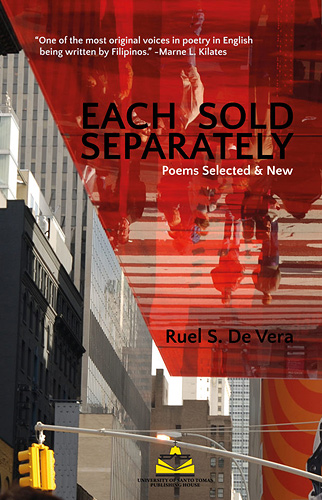 Presenting the best of the best of Ruel S. De Vera's poetry, Each Sold Separately includes poems from previous anthologies The Most Careful of Stars: Poems and Faulty Electric Wiring: Poems. The book also incorporates new poems from De Vera, presenting a lush collection of the award-winning poet's most significant work to date. A selection sure to be prized by discerning collectors, this one definitely deserves its own place of honor on your bookshelf.
ADVERTISEMENT - CONTINUE READING BELOW
Available at the UST Bookstore.
Share this story with your friends!
---
Help us make Spot.ph better!
Take the short survey
Load More Stories