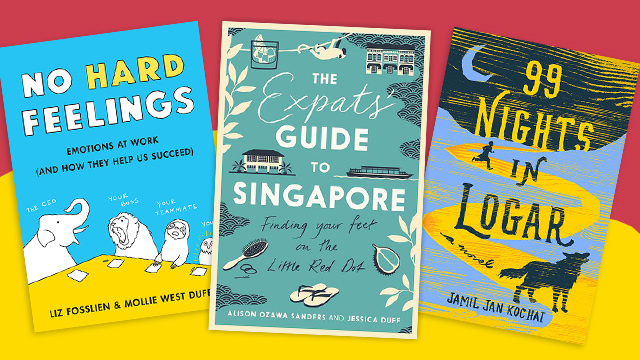 (SPOT.ph) To "soul search" is to look for meaning, for purpose in life. It means to explore, to try different things and see what suits you best. Before diving headfirst into a new adventure, pick up some of these reads and let them guide you to your best self—from studying abroad, relocating to another country, down to navigating the tricky world of business and leadership.
Here are cool books to get you started on your path to self-discovery:
Am I There Yet: The Loop-de-loop, Zigzagging Journey to Adulthood by Mari Andrew (P960)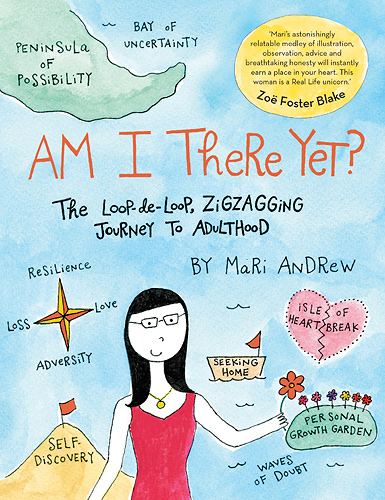 ADVERTISEMENT - CONTINUE READING BELOW
The winding path of adulthood yields many surprises: A sudden identity crisis, heartbreak, a new love. Social media star Mari Andrew provides a helpful map to the mysteries of this particular phase in life through her book, Am I There Yet? With her fun, quirky illustrations, she provides a timeline that ranges from the teen years to the 30s. From going gaga over a guy (boyfriend, from a band) to moving on (boyfriend, has a job), the author helps the clueless navigate the new world of advanced cocktail orders, rejections, and prescription glasses.
Available at Fully Booked.
Studying Abroad: What We Didn't See Coming by Beth D. Tolley (U.S.$13.89; roughly P740)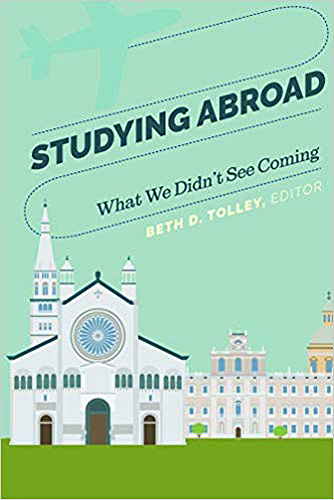 You've got your syllabus, a printout of your dorm's house rules, and even a map of the campus—you're as ready as you'll ever be! But are you prepared for the myriad cultural differences? How about the complexities of language? Studying Abroad prepares you for the curveballs you'll encounter as a student in a distant land. The testimonials of study-abroad experiences reflect professional and personal insights, providing valuable lessons for this exciting undertaking.
Available on Amazon.
Bone Talk by Candy Gourlay (P275)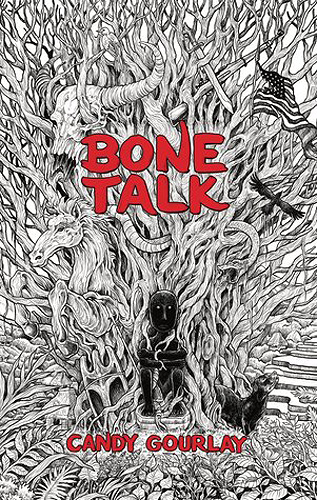 ADVERTISEMENT - CONTINUE READING BELOW
Written by Filipino author Candy Gourlay, this book has been recently shortlisted for a 2019 Carnegie Medal! It's 1899 and Samkad, a boy from the Bontok tribe, wants to become a headhunter—a mighty warrior just like his father. Little Luki, his best friend, wants to become a great warrior too, but there's a hitch—in their tribe, girls are not allowed to become warriors. One day, they meet a stranger who tells them tales of the unknown, including people called "Americans." Little does Samkad know that with this curious knowledge, his life will turn upside down.
Available at National Book Store.
The Elder Scrolls: The Official Cookbook by Chelsea Monroe Cassel (U.S.$21.99; roughly P1,165)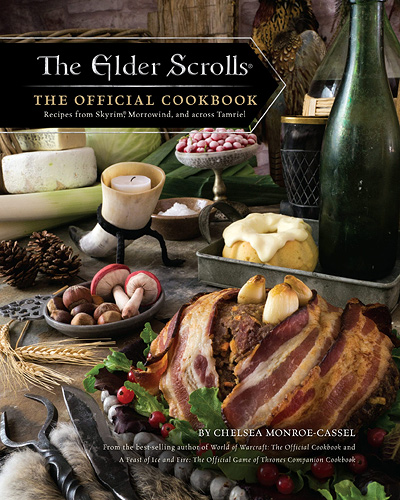 ADVERTISEMENT - CONTINUE READING BELOW
Who says cooking and Skyrim, Morrowind, and Tamriel don't go hand in hand? Not Chelsea Monroe Cassel, who combines her love for fantasy and food in this cookbook. She brings the famous sweetrolls to life (or to your tummy, is more like it) as one of the more than 60 recipes in this book. Gastronomic Elder Scrolls folklore pepper its pages, also offering mouthwatering pictures of Leek and Cheese Crostata, Sunlight Soufflé, and Saltrice Porridge, among others. We suggest whipping up one of these delicious meals before you sit down to play your favorite video game!
Avaliable on Amazon. 
The Infographic Guide for Entrepreneurs by Carissa Lytle (P816)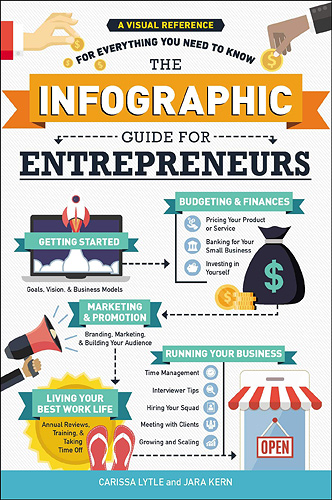 ADVERTISEMENT - CONTINUE READING BELOW
Venturing into the world of entrepreneurship? The first step is getting this book. It will help you determine your USP (Unique Selling Proposition), negotiate like a pro, and even know when to take time off. Done in colorful images, this infographic guide will help you learn all the lessons by heart in no time.
Available at Fully Booked.
The Expat's Guide to Singapore: Finding Your Feet on the Little Red Dot by Jessica Duff and Allison Ozawa Sanders (U.S.$24, Kindle edition; roughly P1,270)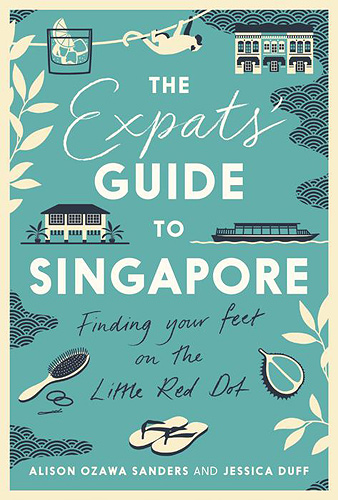 ADVERTISEMENT - CONTINUE READING BELOW
Thinking of looking for greener pastures in Singapore? This handy guidebook written especially for expats will point you to where you can get a bus pass, look for a home, and even find new friends. You'll learn the basics (like Singapore's geographical location, climate, and laws) as well as get personal tips from the writers on how to use the famous "lah" (not to be confused with "leh"), figure out names (Chinese people put family names first while Malays don't use family names at all), and order dishes that are simply "Die Die Must Try" (hello, Nasi Lemak). Armed with The Expat's Guide, you'll never get lost (or go hungry) in Singapore!
Available on Amazon.
Nights in Logar by Jamil Jan Kochai (P816)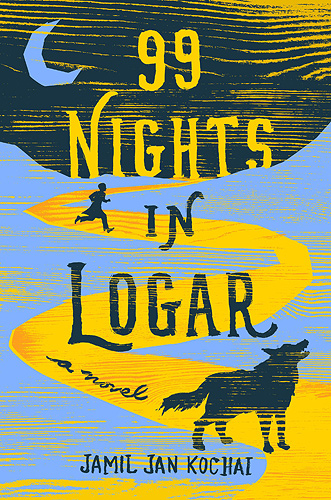 ADVERTISEMENT - CONTINUE READING BELOW
The year is 2005, and after being away for years, 12-year-old Marwand is finally coming home to his village of Logar in Afghanistan. He remembers the family compound's guard dog, Budabash, but their reunion leaves him with a missing finger and a missing dog. Marwand vows to find Budabash, and along with his cousins, he sets off on a journey of discovery. A charming coming-of-age tale, it is actually a collection of stories in the style of One Thousand and One Nights—a tribute of sorts to the tradition of passing down tales, generation after generation.
Available at National Book Store.
Too Much is Not Enough by Andrew Rannells (U.S.$17.10; roughly P905)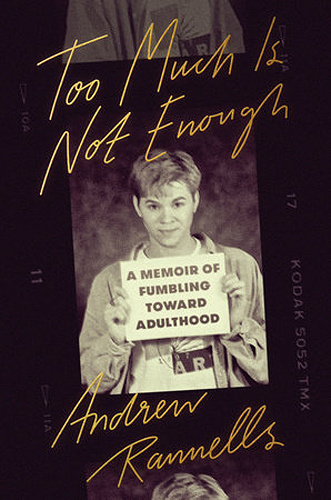 ADVERTISEMENT - CONTINUE READING BELOW
Now 40 years old, Tony Award nominee and Grammy Award winner Andrew Rannells of Book of Mormon and Girls (HBO) fame looks back on his life as a twentysomething, sexually confused Nebraskan in New York. He recalls the hungry ambition of becoming a Broadway leading man. He writes about wild nights, romances, and heartbreaks. He recounts the headiness of making his Broadway debut, and the despair of losing his father. Every high and low taught him invaluable lessons, bringing him to closer to the life that he is destined to lead.
Available on Amazon.
No Hard Feelings: The Secret Power of Embracing Emotions at Work by Liz Fosslien and Mollie West Duffy (P1,296)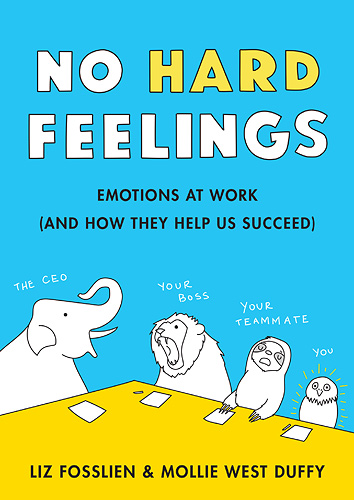 ADVERTISEMENT - CONTINUE READING BELOW
The office is a confusing place, especially when it comes to dynamics. For instance, at what point should you draw the line before you get tagged as an oversharer? Should you accept that follow request from the new intern? Your teammate is ticking you off—should you tell her off or do you just keep your feelings to yourself? In this witty interactive guide, information designer and illustrator Liz Fosslien and organizational designer Mollie West Duffy show ways to "un-repress" emotions at work. Presenting strategies such as being selectively vulnerable, remembering that feelings aren't facts, and being less passionate about work, they prove that it is possible to bring "your best self" to the workplace every single day.
Available at Fully Booked.
Miracle in the Mundane: Poems, Prompts, and Inspiration to Unlock your Creativity and Unfiltered Joy by Tyler Knott Gregson (U.S.$12.32; roughly P660)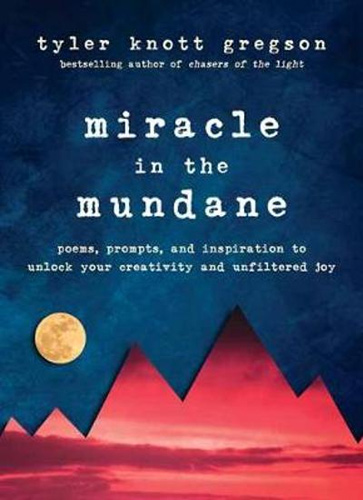 ADVERTISEMENT - CONTINUE READING BELOW
Social media sensation Tyler Knott Gregson has amassed a massive following, with his posts that talk about finding beauty in the mundane. They inspire a unique, positive mindset, encouraging us to see the brighter side of life, the silver linings in the every day. This book contains many of his uplifting words, but the wonder doesn't stop there—it also includes challenges, prompts for mindfulness and self-expression, as well as writing, drawing, and taking pictures through your newfound "filter." As you journey to a new chapter in your life, may you also find miracles in the mundane.
Available on Amazon.
Share this story with your friends!
---
Help us make Spot.ph better!
Take the short survey
More Videos You Can Watch
Load More Stories