MMDA to Impose Stricter Measures for Jaywalking in Metro Manila
Watch where you're walking.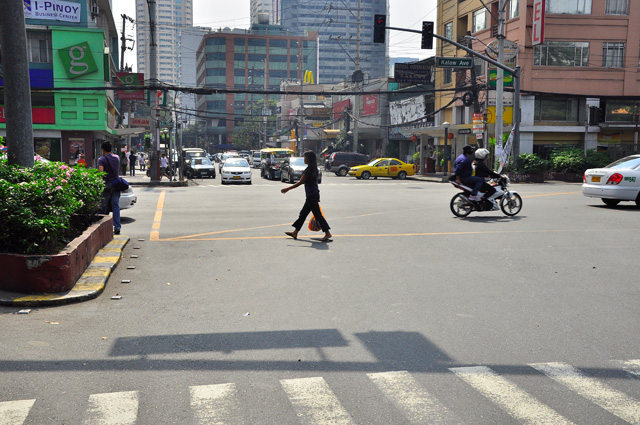 Crosswalks, or those white lines you see on the road aren't there for aesthetic purposes. They're meant to keep both pedestrians and cars in check—and to prevent accidents. But if your own well-being isn't enough reason for you to use pedestrian lanes, maybe this new directive will be.
ADVERTISEMENT - CONTINUE READING BELOW
The Metropolitan Manila Development Authority has announced that local governments will soon deputize agency personnel to enforce anti-jaywalking ordinances. This means Metropolitan Manila Development Authority (MMDA) enforcers will be allowed to apprehend jaywalkers not just on major roads, but along Mabuhay Lanes or express routes as well.
This measure was agreed upon during a recent meeting between the MMDA and the Metro Manila Council. MMDA personnel will undergo seminars in order to familiarize themselves with each local government unit's respective traffic ordinances.
ADVERTISEMENT - CONTINUE READING BELOW
As of now, MMDA enforcers issue citations with a P500 fine for jaywalking. Apprehended jaywalkers also have the option of performing community service instead.
So, when will this crackdown start? No word yet. According to the MMDA, Metro Manila mayors must still sign the approved resolution. It must also be published in major newspapers before being implemented.
This story originally appeared on Topgear.com.ph. Minor edits have been made by the editors.
Recommended Videos
Load More Stories