10 Useful Apps for Your Next Summer Getaway
Download these before your next trip!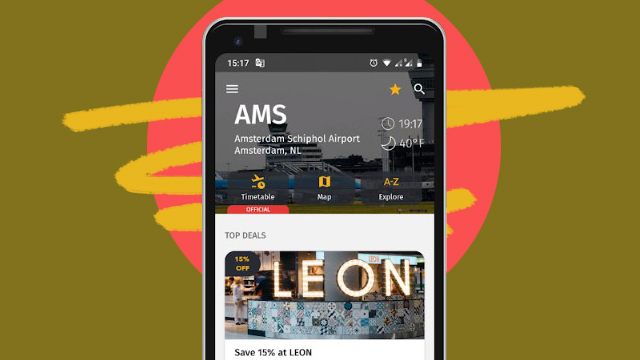 (SPOT.ph) Any travel junkie would know that there's more to traveling than just taking aesthetically pleasing photos of landscapes and food. A lot of thought and planning goes behind every perfect getaway, but it can't be helped: things don't always turn out as smoothly as you want them to. There's no need to stress yourself out while you're on vacation, though! Make your life easier by turning your phone into an all-in-one gadget for all your traveling needs.
Here are 10 mobile apps that every traveler should download before leaving for a trip:
TripIt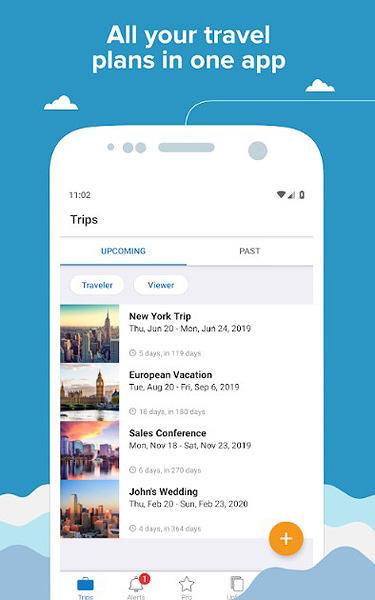 ADVERTISEMENT - CONTINUE READING BELOW
Available on: Android, iOS
Price: Free
It doesn't matter if you're traveling locally or not—wherever you're headed, preparing an itinerary takes the same amount of effort. TripIt makes your life easier by putting all your travel details in one app. Just put the necessary information and TripIt will do the rest for you—from monitoring possible flight delays to looking for the nearest food joint or hotel. You can forward your booked reservations to the app and it will instantly add plans to your master itinerary—or you can just link your e-mail account; it automatically digs through your inbox for reservation confirmations.
CONTINUE READING BELOW
Recommended Videos
Travel Budget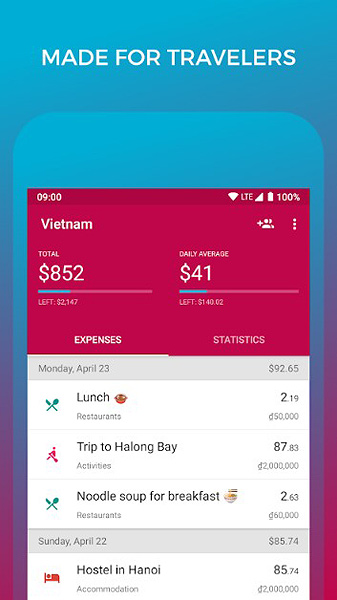 Available on: Android 
Price: Free
It's hard to keep track of your expenses when you're exploring a new place—especially if prices are in a different currency. Made especially for people who travel often, Travel Budget will keep you from overspending while you're touring around. What we really love about it is how you can add your expenses in any currency—the app will automatically convert them to your home currency so the chances of you miscalculating and going over-budget are pretty slim. It even works without Internet connection so it's a handy app to have on your phone.
ADVERTISEMENT - CONTINUE READING BELOW
Flio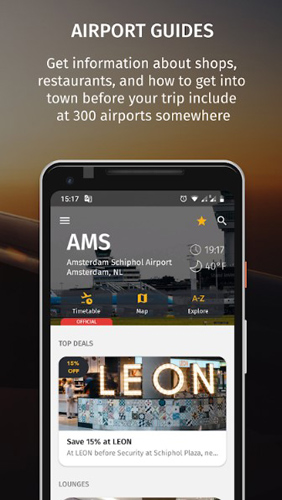 Available on: Android, iOS
Price: Free
With flight status updates, airport guides, and even vouchers for the best food and shopping deals, Flio is a must-have app for any getaway. It lets you in on need-to-know info on an airport's ins and outs while making sure you can keep track of your flight details.
GrillTime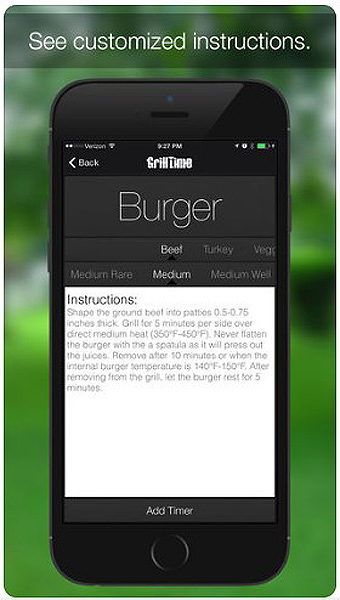 ADVERTISEMENT - CONTINUE READING BELOW
Available on: iOS
Price: U.S. $1.99 (roughly P105)
No summer outing is complete without barbecue and other grilled dishes thrown into the mix. It might seem like a straightforward task, but there's more to grilling than just throwing a slab of meat over coal. To ensure you're cooking everything perfectly, especially if you can't tell when something is under- or overcooked, let GrillTime guide you through the process. Just select what cut you're planning to grill, its thickness, and the level of doneness that you want and the app will immediately recommend the perfect temperature and cooking time. It even tells you when it's time to flip or get it off the heat!
Couchsurfing Travel App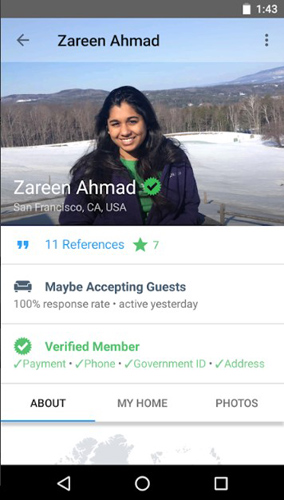 Available on: Android, iOS
Price: Free
Traveling solo on a budget? You might want to ditch the posh and expensive hotels and stay with locals instead. Couchsurfers open their homes and offer their "couch" to travelers looking for a place to stay—for free! It's a great chance to connect with people you wouldn't otherwise meet, and it gives you the opportunity to learn about the place from someone who knows it like the back of their hand.
ADVERTISEMENT - CONTINUE READING BELOW
Viber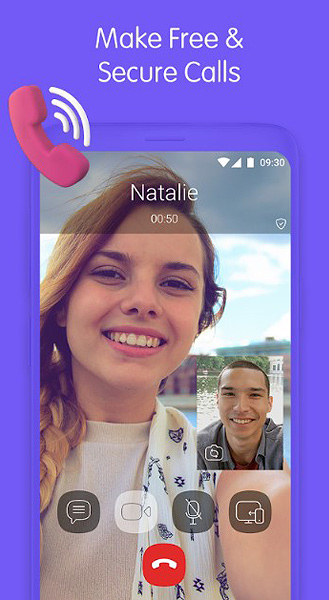 Available on: Android, iOS
Price: Free
Viber is probably one of the most frequently used messaging apps across the globe. We know it's not necessarily new, but in case you didn't get the memo yet, they recently added a feature that allows you to use a local number so your family and friends can contact you at regular, non-roaming rates even when you're abroad. Do note that Viber Local is not yet available for Philippine numbers as of writing, but "numbers for other countries are coming soon," according to their website.
AccuWeather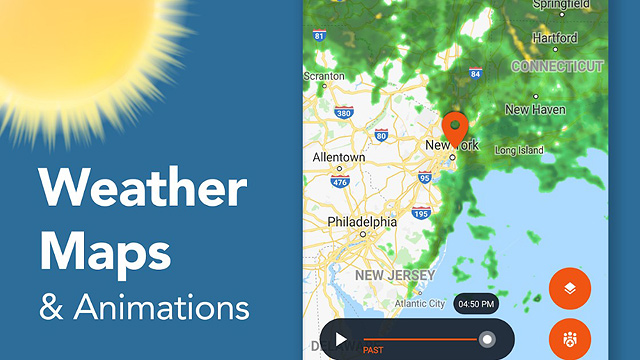 ADVERTISEMENT - CONTINUE READING BELOW
Available on: Android, iOS
Price: Free
There's no way for you to change the weather, so to make sure you're getting the most out of your trip, you better check the forecast and come up an itinerary fit for the day. AccuWeather gives you forecasts 14 days in advance, giving you ample time to plan out your trip. They also update their alerts every minute so you can check back and make adjustments when needed.
MAPS.ME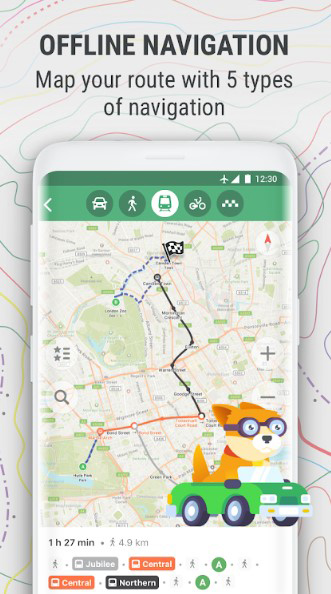 Available on: Android, iOS
Price: Free
It can be intimidating to tour around a new city when you don't have Internet, but connecting to the Web will be the least of your concerns with MAPS.ME. It gives you access to free and detailed offline maps, turn-by-turn navigation, and even guides and itineraries curated by the app.
Rome2Rio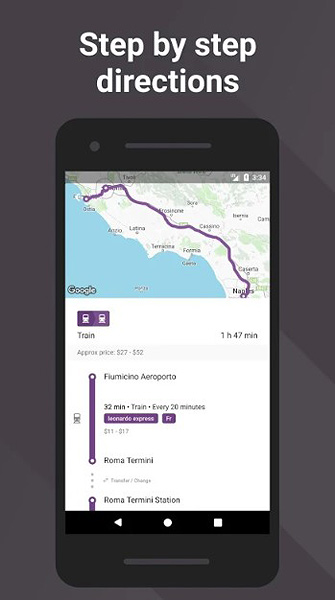 ADVERTISEMENT - CONTINUE READING BELOW
Available on: Android, iOS
Price: Free
Don't be fooled by the name—this app can give you directions in any city, town, landmark or address, offering different options so you can choose your preferred mode of transport. It might not be super accurate in (relatively) remote countries like the Philippines (it doesn't have jeepney routes and other smaller public vehicles in its database) but if you're traveling to well-known cities with great public transport systems, you'll have all the info you need to get from point A to B.
WiFi Finder - Free WiFi Map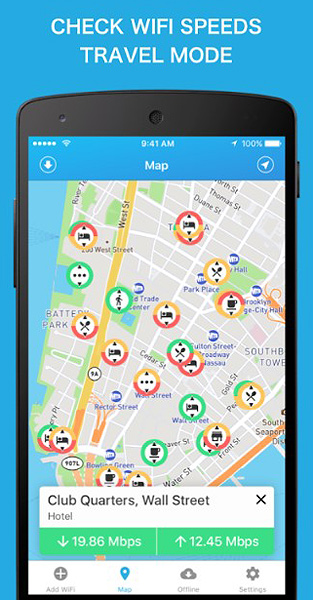 Available on: Android
Price: Free
WiFi Finder helps you find verified WiFi connections in your vicinity. You can download the "WiFi map" for places you know you'll be traveling to so you know where to find them even when you're offline. It doesn't provide the password for closed connections, but the developers put their focus on redirecting you only to connections that are fast, stable, and secure. No more buying expensive coffee only to find out the café you chose has crappy WiFi.
ADVERTISEMENT - CONTINUE READING BELOW
Share this story with your friends!
---
Help us make Spot.ph better!
Take the short survey
Load More Stories