(SPOT.ph) Looks like we have more reason to love—or fear—the vast waters around us. A newly discovered species of shipworm—locally known as antingaw—has popped up from the rivers of Bohol, puzzling scientists and non-scientists alike with what appears to be a very peculiar diet of rocks. Forget about a cast-iron stomach—this shipworm has a stomach made of stone harder than your ex's heart. The official research was done by an international group of scientists and published on the Proceedings of the Royal Society B on June 19.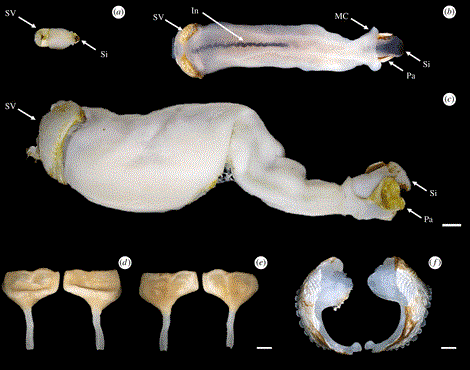 ADVERTISEMENT - CONTINUE READING BELOW
These creatures, officially called Lithoredo abatanica, were first discovered in the Abatan River on Bohol Island a few years back by Reuben Shipway and Daniel Distel, members of the Philippine Mollusk Symbiont International Collaborative Biodiversity Group. Locals told them to check out the bottom of the river, and what they found were sandstones filled with holes, some of which had funny looking siphons protruding from them. "That was when we knew we'd struck shipworm gold," Dr. Shipway told The New York Times. 
Further research done by the team showed stone fragments found in the shipworms' guts. The creatures placed in an aquarium also excreted "fine particles of sand out of their siphon," said Dr. Shipway in the same article. 
Scientists have two possible explanations for the shipworms' strange eating habits: First, the rock fragments might help in grinding up plankton for easier digestion, much like how birds use gizzard stones; Second, there is a chance shipworms find and somehow absorb some sort of nutritional value from the rocks.
Shipworms are burrowing worm-shaped creatures related to clams, both of which are types of mollusks. Their usual diet consists of wood—which is already strange to begin with—and their name comes from the fact that ships are their usual victim. This wooden diet first captured the interest of scientists because bacteria living in shipworm's gills aid the animal in digesting pulverized wood. More importantly though, the enzymes these bacteria create may help in creating new antibiotics, according to the same report.
Share this story with your friends!
---
Help us make Spot.ph better!
Take the short survey
More Videos You Can Watch
Load More Stories