PSA: Here's How to Properly Dispose of Your Electronic Gadgets
Think before you throw 'em out!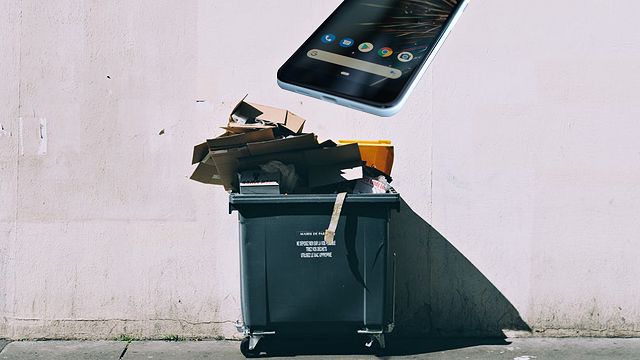 If you didn't know it yet, getting rid of your old phones—or any sort of electronics for that matter—isn't as simple as chucking it into the nearest trash bin. Mindlessly doing so could cause dire health and environmental consequences. Yes, this also applies to that out-of-juice AA battery.
ADVERTISEMENT - CONTINUE READING BELOW
According to a study by the United Nations, an estimated 50 million tonnes of e-waste are generated per year around the world. Consequently, only 20% of these are recycled properly, resulting in grave, toxic risks. "Workers are exposed to carcinogenic and hazardous substances, such as cadmium, lead, and mercury, and to soil and groundwater, which are contaminated by e-waste in landfills, placing food and water systems at risk," the report states.
It may not be a concern now when you're simply looking for a quick way to dispose of your busted phone, but the effects of irresponsibly throwing our electronic trash wherever may catch up to us in the long run. A Global Health study back in 2013 found that exposure to e-waste toxins include "change in thyroid function, changes in cellular expression and function, adverse neonatal outcomes, changes in temperament and behavior, and decreased lung function."
ADVERTISEMENT - CONTINUE READING BELOW
Here are your options to properly dispose of e-waste:
Project 1 Phone
Throwing out an old phone? Take time out of your schedule to visit Globe where you can drop off as many old devices as you want. The telecommunications company is encouraging the recovery and recycling of mobile phones and tablets through their Project 1 Phone campaign. 
Globe's Project 1 Phone bins can be found at the Globe Tower in Bonifacio Global City. See a list of bin locations.
ADVERTISEMENT - CONTINUE READING BELOW
eWaste Management Philippines
If you're too busy to personally deliver your trash to the designated e-bins around the Metro, eWaste Management Philippines is for you. They are a door-to-door operation that collects your used gadgets—functional or not—for proper disposal. 
You can arrange pickup for your collected e-waste by filling out a form on their wesbite or contacting them at 0947-990-9446. On occasion, they also announce dates for free pickups in certain areas on their Facebook page, so you can keep an eye on that, too!
ADVERTISEMENT - CONTINUE READING BELOW
For more information, visit eWaste Management Philippines' Facebook page.
Envirocycle
Department of Environment and Natural Resources-certified Envirocycle is an e-waste recycling company that can handle just about any type of electronic disposal from phones to computers, to lead acid-batteries—you name it, they've got you covered! According to their website, they are the "only full-service environmental processor of electronic waste in the Philippines [being] equipped to handle virtually all types of electronic waste streams." They usually handle mass waste disposal for companies and smaller organizations. 
For more information, contact Envirocycle at 584-4478 or 584-4516.
Recommended Videos
Load More Stories