Yay or Nay: Mandatory Road Safety to Be Added to Curriculum
The Department of Education and Land Transportation Office are teaming up.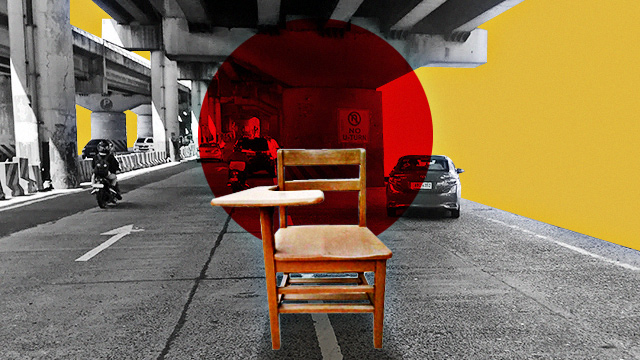 Our population is growing rapidly and our roads are filled to capacity. We aren't just talking about motor vehicles driven by people; the road ecosystem includes pedestrians, commuters, motorcycle riders, PWDs, you name it. Everyone—young and old—has to deal with the road in one way or another, whether they are behind the wheel or not.
ADVERTISEMENT - CONTINUE READING BELOW
Teaching road safety in schools isn't anything new, but these are mostly short courses facilitated by volunteers and advocacy groups. Though common in other countries, road safety isn't officially part of the basic education curriculum in the Philippines. That is, until now.
The Department of Education and the Land Transportation Office have teamed up to create a Road Safety Curriculum in the form of Road Safety Learners Materials which will be used to teach road safety to all students.
Land Transportation Office (LTO) assistant secretary Edgar Galvante says that in the Philippines, road crashes and deaths are increasing, with road accidents being the leading cause of death among young children. "We believe that road safety should be included in the curriculum," he stressed. "We encourage the children and the youth to be more responsive."
LTO NCR East is leading the charge with the help of Department of Education (DepEd) and the Quezon City government. The program hopes to decrease the number of fatal road accidents in the Philippines, which went up to 12,000 in 2018. According to Department of Transportation undersecretary Mark Richmond de Leon, it's time to make a change. Road safety is a shared responsibility, and we need educators to help create a culture of road safety and to teach respect. It really is time to make road safety second nature.
ADVERTISEMENT - CONTINUE READING BELOW
LTO NCR-East regional director Benjamin Santiago III added that The Road Safety Learners Materials created by the LTO will be included in the learning resource materials to be used in the curriculum of primary and secondary (K-12) levels. This is in line with the guidelines of Senate Bill No. 1231, which aims to integrate road-safety education in all schools.
The official launch of Integration of Road Safety in the Basic Education Curriculum is a huge step in making our roads a much safer place.
This story originally appeared on Topgear.com.ph. Minor edits have been made by the editors.
Recommended Videos
Load More Stories