Angat Dam Is Still Nearing an All-Time Record Low, and Here's Why
It's not a question of when or how much, but where the rain is falling.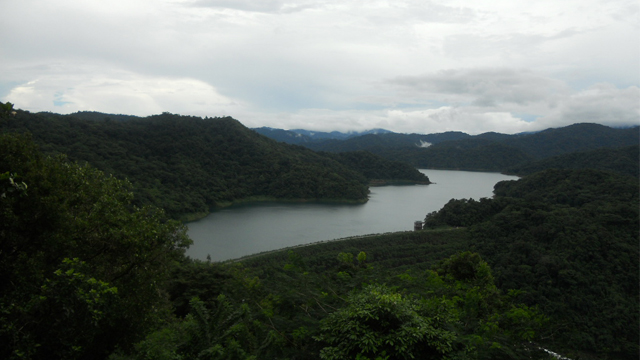 In March this year, about half of Metro Manila's 12 million residents were up in arms when Manila Water announced water service interruptions in its concession area. The Ayala-owned company had generally avoided the ire of consumers for much of the time it has serviced the Eastern portion of the National Capital Region. But in just a few days, as faucets literally ran dry and hapless, helpless residents started getting desperate, it became increasingly difficult to pin the blame on anybody else but Manila Water. 
ADVERTISEMENT - CONTINUE READING BELOW
Things weren't much better on the Western Front. Manny Pangilinan-led Maynilad had regularly scheduled water services interruptions, although they weren't as severe as those experienced in the East. In recent weeks, however, the company has been hit with numerous complaints about the quality of its water, not to mention a general shortage of water supply for its customers.
Are the concessionaires to blame? Weather services bureau PAG-ASA has announced the start of the rainy season and the capital has experienced consistent rainfall in recent weeks, and yet reports say the water level in Angat Dam, which supplies over 95 percent of water to Metro Manila residents, is still going down.
What's Really Happening?
"Despite the rains in the city, rainfall is not extending to the Angat watershed," Dr. Sevillo David Jr., executive director of the National Water Resources Board, the agency responsible for all the water resources in the country, told Esquire Philippines. "For a few days a few weeks ag,  it got better when Typhoon Egay brought rains, but what we want is for the rains to fall in Angat Dam."
ADVERTISEMENT - CONTINUE READING BELOW
David said that as of 6 a.m. on Tuesday, July 16, the water level in Angat Dam was at 158.65 meters, which is way below its operating level of 180 meters.
The current water level is just about a meter away from the lowest level ever recorded in Angat Dam, which was 157.7 in July 2010.
Despite their perceived shortcomings, David says we shouldn't blame the concessionaires (Manila and Maynilad) because it is essentially a supply issue. While the normal water supply released to both companies is 46 cubic meters per second or about four billion liters per day, the situation in Angat Dam means water allocation has gone down to just 3.1 billion liters per day.
"That's about 30 percent less than the normal level," David says, which explains the water services interruption.
Should We Panic?
David said that ordinarily, the rains should already be falling by this time of the year, and based on the projections of PAG-ASA, it expects precipitation to replenish water in Angat Dam over the next couple of weeks. 
ADVERTISEMENT - CONTINUE READING BELOW
"The government is pusuing projects to develop new water sources for Metro Manila so this kind of thing doesn't happen again in the future." David said. "It's about time we develop alternative water sources so we're not so dependent on Angat, which, for now is the sole source of water for the city. At the same time, we should also try to manage the demand."
David said little things like collecting water when it rains and using it for things like flushing the toilet can contribute significantly in lessening the demand for water coming out of the tap.
"We should make efficient use of water and be more responsible with the way we consume it," he said.
Main image from Nickbert16 / Wikimedia
Recommended Videos
Load More Stories