Finally: "Lifetime Validity" for Birth Certificates Proposed
Raise your hand if you've spent way too much requesting copies!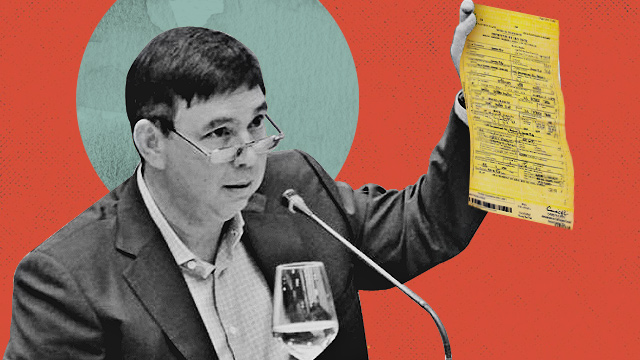 A new bill filed by Senator Ralph Recto seeks to give "lifetime validity" to birth certificates and mandates government agencies to accept a birth certificate regardless of when it was issued.  
According to the Philippine Statistics Authority website, "birth certificates are permanent records of the identities of each individual and do not have [an] expiration period." However, Recto said that the reason he filed the bill is that he wants to end the practice of government and private offices requiring applicants for a document, permit, service, or job to present a new or recently issued copy of their birth certificate. Under the proposed bill, a "birth certificate certified and issued by the Philippine Statistics Authority (PSA) shall not expire and shall be considered valid at any time."
ADVERTISEMENT - CONTINUE READING BELOW
"Hindi naman 'yan ulam o sardinas na napapanis," Recto said. "Kaya nakakalungkot na marami pa ring mga opisina na ang gusto ay bagong kuhang birth certificate, na isang pahirap sa isang aplikante," said the senator.
Recto believes that only a law that mandates the lifetime validity of a birth certificate would be able to stop offices from enforcing "an unnecessary, expensive, and oppressive requirement." He adds that it is time for the government to persuade foreign embassies in the country to waive the "six-month-old rule" in the birth, marriage, and other PSA-issued certificates they require from visa applicants.
Giving credit to the PSA, Recto said the agency "has never been remiss in explaining that birth certificates it has issued have no expiry dates, but this assurance remains unheeded in many offices which continue to require that the submitted birth certificate was issued within the past six months."
Birth certificates certified by the PSA are printed on security paper issued by the National Statistics Office. This paper changes over time in order to lessen falsification of documents. However, birth certificates printed on old security paper (SECPA) are still valid, the PSA further explained in a 2016 press release. "The facts of birth contained in the 'old SECPA' is still the same and does not expire unless there have been authorized annotations," the agency clarified.
ADVERTISEMENT - CONTINUE READING BELOW
Exceptions to the rule include birth records that provide administrative corrections as provided under Republic Act Nos. 9048 and 10172. If your name is misspelled on your birth certificate, or your birth date is wrong, you would need to request a new birth certificate.
Those who would like to request a birth certificate may do so online, either through PSAserbilis or PSA helpline. Request for birth, marriage, and death certificates range from P330 to P365, depending on the site you're using.
Recommended Videos
Load More Stories