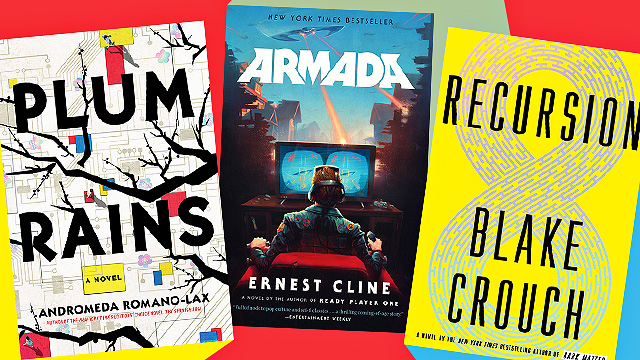 (SPOT.ph) With the popularity of hit TV shows like Stranger Things and Black Mirror, it's safe to say that the science-fiction genre is alive and kicking. While waiting for some of your favorites to hit the screens (Is Rey turning to the dark side?), you can turn to these reads to satisfy your sci-fi fix. From the magical and the ominously possible, to the wildly imaginative, but possible visions of our future, there's something for everyone in this list.
Here are books to check out for your dystopian sci-fi fix:
Armada by Ernest Cline (P504)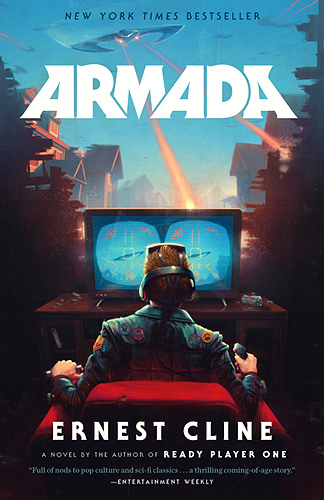 ADVERTISEMENT - CONTINUE READING BELOW
Some people play video games for entertainment, while others do it to escape. But what if the videogame you're unknowingly playing was actually a training simulator to help prepare you defend earth against an alien invasion? That's the premise of Armada, Ernest Cline's second novel after his wildly successful debut, Ready Player One. Like his first book, Armada is riddled with '70s and '80s geek culture references and easter eggs that will click with the nostalgia-obsessed reader.
Available at Fully Booked.
Robots vs. Fairies edited by Dominik Parisien and Navah Wolfe (P799)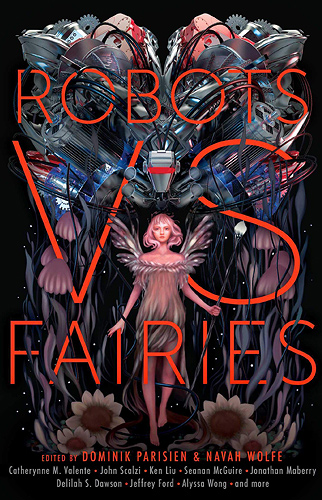 Don't let the title deceive you. Robots vs. Fairies isn't so much about these fantastical, fan-favorite entities going head-to-head as it is alternating robot and fairy short stories from the best voices in sci-fi and fantasy. This charmingly conceived anthology works like Netflix's Love Death and Robots, but in book form, and with fairies. Each author—who is either #teamrobot or #teamfairy—crafted varied stories that showcase both sides of the argument.
Available at Fully Booked.
Blood of Elves (Book 1 of The Witcher Series) by Andrzej Sapkowski (P399)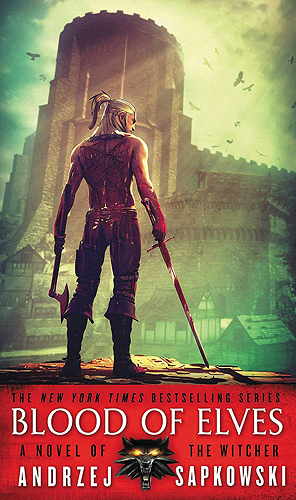 ADVERTISEMENT - CONTINUE READING BELOW
Blood of Elves is the first book in The Witcher saga, a New York Times bestselling series that inspired the international hit video game and soon-to-be a Netflix Original, The Witcher. It follows the story of Geralt of Rivia, a highly skilled assassin and Witcher (a bounty hunter who kills monsters for gold) who was tasked to protect a prophesied child with extraordinary powers. Blood of Elves also dabble on fantastical tropes of warring races of elves, gnomes, dwarves, and humans.
Available at Fully Booked.
Semiosis by Sue Burke (P753)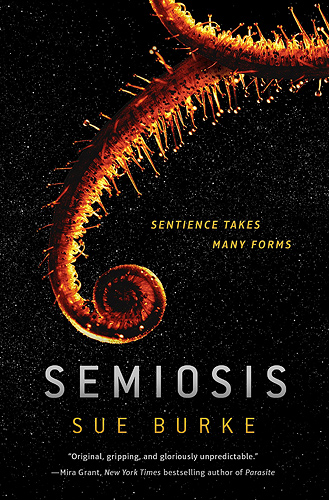 ADVERTISEMENT - CONTINUE READING BELOW
Aliens visiting earth has been done countless times in science fiction, but Sue Burke's Semiosis tackles this topic a bit differently. This read explores a scenario where human colonists looking for the perfect home land on an earth-like planet with sentient, highly intelligent plants that can communicate with each other and the fauna around it. This first book in a duology is a story about survival, and how the colonists should learn about the sentience they must depend upon for life.
Available on Amazon.
Plum Rains by Andromeda Romano-Lax (P576)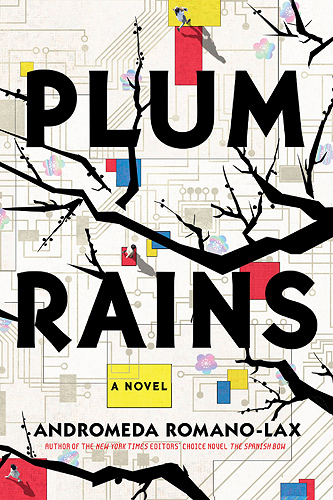 ADVERTISEMENT - CONTINUE READING BELOW
With the advancement of artificial intelligence today, Plum Rains offers an interesting case study on whether intelligent machines can actually replace human labor and solicitude or not. The story is set in Japan in the year 2029, where Filipina nurse and caretaker Angelica Navarro's job is to look after her client, Sayoko Itou, who's about to turn 100 years old. But her job suddenly takes an interesting turn when Sayoko is gifted with a machine that has the preternatural ability to uncover secrets from humans around it.
Available at Fully Booked.
The Warehouse by Rob Hart (P879)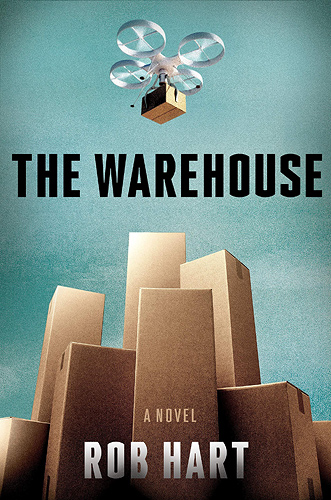 ADVERTISEMENT - CONTINUE READING BELOW
The Warehouse is a corporate espionage thriller that gives an eerie glimpse of the near-future. It follows the story of Paxton and Zinnia, as they unfold the underlying mystery that surrounds a giant technology company called Cloud. It's a satirical, cautionary tale on the dangers of corporate takeovers, while offering a strange, but believable and detailed world reminiscent of Philip K. Dick and George Orwell.
Available on Amazon.
Recursion by Blake Crouch (P621)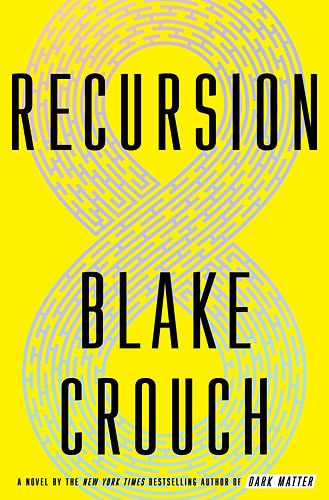 ADVERTISEMENT - CONTINUE READING BELOW
This Netflix-bound thriller by Wayward Pines Trilogy author, Blake Crouch, is told through the perspective of two central characters, detective Barry Sutton and neuroscientist Dr. Helena Smith. Sutton is investigating the rise of a mysterious force, called the False Memory Syndrome, that affects human memories. It makes victims remember a life they never lived, thus driving them mad. Helena, on the other hand, is working on the neurophysiology of memory, so she can try and build a device that could record a dying person's most valuable memories.
Infomocracy by Malka Older (P879)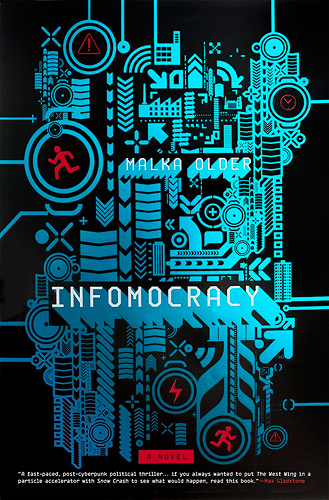 ADVERTISEMENT - CONTINUE READING BELOW
What if a monopolistic search engine company has the power to analyze and influence elections while also acting as an information gatekeeper? The first book of The Centenal Cycle series, Infomocracy brings together politics and technology in one interesting read. The story is told in the perspective of three characters and how they deal with the dynamics of this new world order and political experiment, where warring states and Third World countries have become micro democracies that gave birth to new forms of corruption.
Available at Fully Booked.
The Gone World by Tom Sweterlitsch (P545)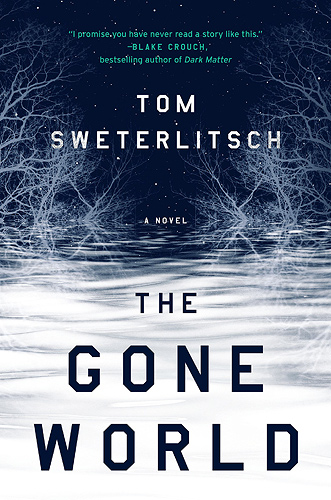 ADVERTISEMENT - CONTINUE READING BELOW
Dubbed as "Inception meets True Detective," The Gone World explores the concept of time travel, but with only one true "present" and an impending doomsday. The protagonist, Shannon Moss, is a Navy investigator who jumps back and forth in time and parallel universes to help solve inexplicable murders. If you love crime and time travel, this one will keep you reading until the next day. 
Available on Amazon.
Foundryside by Robert Jackson Bennett (P768)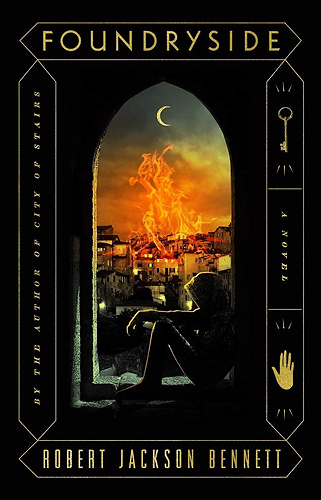 ADVERTISEMENT - CONTINUE READING BELOW
If you love technomancy, then you should pick up Foundryside, the first book in the The Founders Trilogy series. The story's imaginative and complex magic system is unlike any other of its genre. Instead of magic being cast out of thin air, their take on magic involves coding, algorithms, and programming languages.
Available at Fully Booked.
Share this story with your friends!
---
Help us make Spot.ph better!
Take the short survey
More Videos You Can Watch
Load More Stories