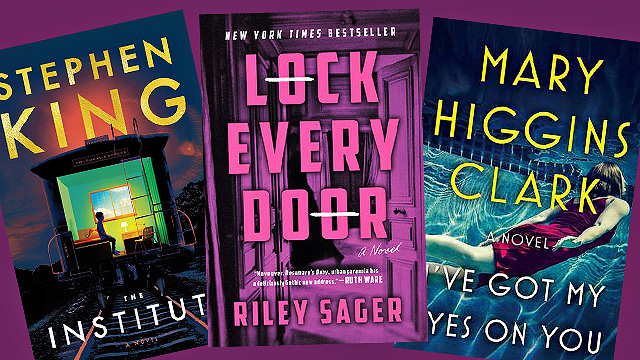 (SPOT.ph) Sometimes the most horrifying monsters aren't under the bed but inside the head. Secrets, obsessions, and perceived hurts and grudges abound, making reality a fickle thing as it fluctuates between truth and delusion. This Halloween, we'll take the road less traveled, swapping ghosts with locked doors, zombies with secret experiments, and vampires with fractured memories.
Also read:
10 Riveting Thrillers to Read This Month
Here are 10 psychological thrillers sure to send chills down your spine:
The Night Olivia Fell by Christina McDonald (P768)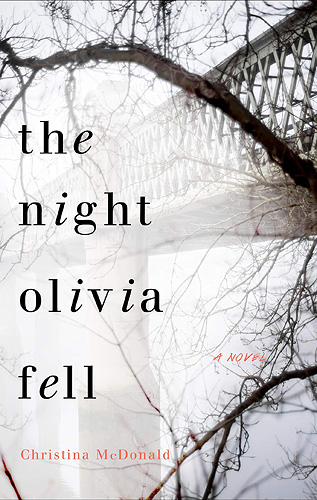 ADVERTISEMENT - CONTINUE READING BELOW
A phone call jolts Abi Knight awake in the wee hours of the morning: her teenage daughter Olivia has hurtled down a bridge in what was considered an accident. When she gets to the hospital, Abi discovers that her sweet daughter isn't just brain dead, she is also pregnant, and has bruises around her wrists. The marks convince Abi that Olivia's fall was no accident. But when no one takes her seriously, the single mother decides to ferret out the truth on her own. Secrets and lies surface, and as her list of suspects gets longer, Abi wonders if she really knew her own daughter like she thought she did.
Available at Fully Booked.
Lock Every Door by Riley Sager (U.S. $10.85, roughly P562)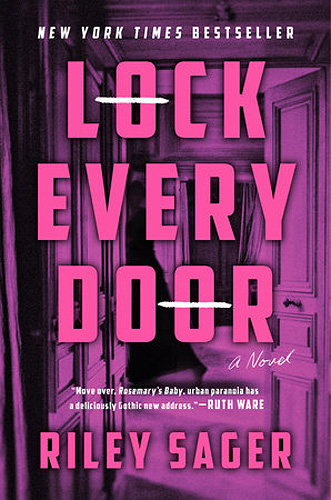 ADVERTISEMENT - CONTINUE READING BELOW
Recommended Videos
With its well-known gargoyles and storied history, Bartholomew City is home to the rich and famous, making Jules Larsen feel enormously lucky to become a part of its exclusive world. Broke and broken after losing her job and boyfriend, she is getting paid U.S.$12,000 to stay in and look after an opulent apartment for three months. At that price, she decides to turn a blind eye on the rigid rules: no visitors, no posting of photos of the apartment on social media, and no talking to the residents. She strikes up a fast friendship with Ingrid, another apartment sitter, who reminds her of her long-lost sister. Everything is going well for Jules, until one day, Ingrid vanishes. Disturbed by her friend's disappearance, Jules digs deeper into the mystery and learns about the city's sordid past. Someone is taking pains to keep the details hidden, and in the midst of all the luxury that she had always yearned for, Jules finds herself fighting for her life.
ADVERTISEMENT - CONTINUE READING BELOW
Available on Amazon.
 Adèle by Leila Slimani (P768)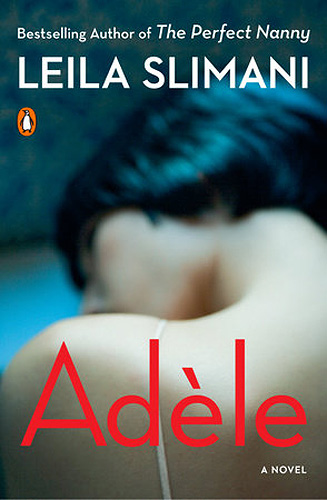 Author Leila Slimani ventures into the realm of taboo desires in Adèle, which tackles sex addiction. A wife to a surgeon, a mother to a young son, and a journalist by profession, Adèle seems to lead the perfect life. But she has a secret: she feels compelled to have sex with practically every man she meets. Beautiful and bored, the 35-year-old only seems to come to life at the prospect of compromising relationships. As each chapter details and dissects her drive and desires, it looks like it's only a matter of time before Adèle self-destructs.
ADVERTISEMENT - CONTINUE READING BELOW
Available at Fully Booked.
The Turn of the Key by Ruth Ware (U.S. $13.67, roughly P707)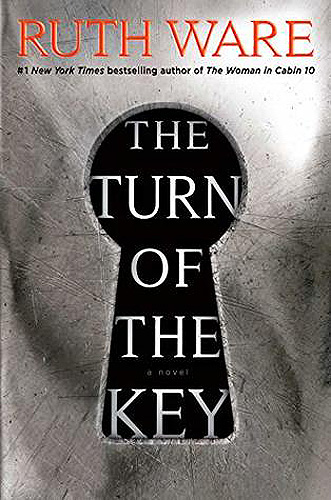 Daycare worker Rowan Caine has found her dream job: a post as a live-in nanny to four darling children at Heatherbrae House, a "smart" country home kitted out with the latest technology. Never mind that several previous nannies had quit the job. It doesn't matter that the house is supposedly haunted. All Rowan knows is that this is for her, and at £50,000 a year, how can she complain, really? But as the children stop behaving like little angels, as cameras follow her every move, and as the house generally goes haywire, someone gets killed, and Rowan lands in jail. Is she truly at fault, or is there a killer on the loose?
ADVERTISEMENT - CONTINUE READING BELOW
Available on Amazon.
The Institute by Stephen King (P1,365)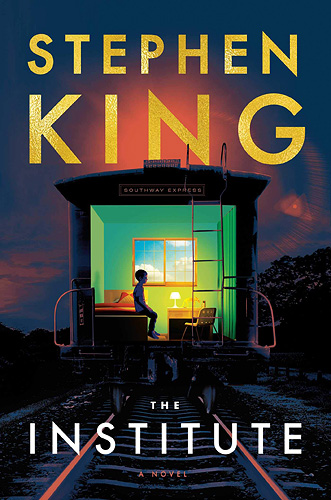 Luke Ellis is smart. No, he's not just smart, he's a genius. At only 12 years old, he's already poised to enter not just one, but two prestigious universities. Excited for the new chapter in his life, he doesn't know that there are people with not-so-good intentions who have set their sights on him. One quiet night, Luke's parents are murdered in their home, and the child is kidnapped and spirited off to a place called The Institute. There, Luke meets other kids. They may not be as smart as he is, but they are all extraordinary just like him. You see, besides being a genius, Luke also has another ability—he can make things move with his mind. As he and his friends are tortured and experimented upon, Luke must find a way to defeat the cruel people of The Institute. And so starts the biggest mind game he will ever play in his life.
ADVERTISEMENT - CONTINUE READING BELOW
Available at Fully Booked. 
Perfect Stranger by Jake Cross (U.S. $10.99, roughly P569)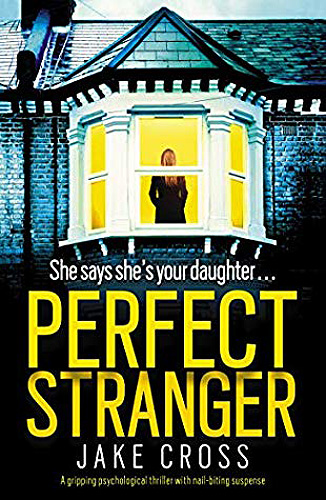 Rose and Chris have the perfect marriage, but trouble comes knocking on their door in the form of a teenager named Katie. Claiming to be Chris' daughter from a long-ago summer affair, the motherless teen appeals to the couple, saying that she has nowhere else to go. Rose feels sorry for Katie and decides to take her in despite her husband's objections. As they wait for the paternity test results to confirm Katie's story, strange things begin to happen. Trivial events become violent incidents, and Rose begins to see a different side of Chris. Now she wonders: Was it a mistake to welcome Katie into their lives, or does her fault lie in marrying Chris all those years ago?
ADVERTISEMENT - CONTINUE READING BELOW
Available on Amazon.
I've Got My Eyes on You by Mary Higgins Clark (P432)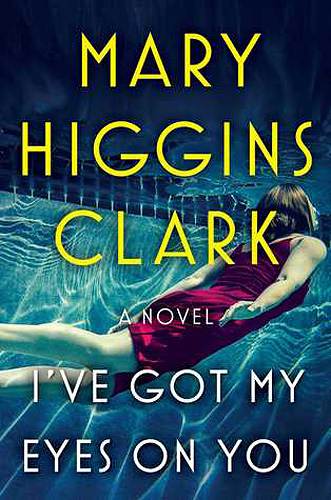 With her parents out of town, 18-year-old Kerry Dowling figured it would be great to throw a party at home. Who would have thought that a night of fun would end in tragedy, with Kerry lifeless in the family pool? Kerry's older sister, Aline, takes matters into her own hands and investigates her sibling's death. Details come to light: an argument Kerry had with her boyfriend, a party crasher, and a mysterious figure called "Big Guy." As different versions of the incident are fed to the police, the detective assigned to the case and Aline find themselves grasping at straws. Will the truth ever surface or will the mystery remain at the bottom of the pool's watery depths?
ADVERTISEMENT - CONTINUE READING BELOW
Available at Fully Booked.
The Passengers by John Marrs (U.S. $7.35, roughly P380)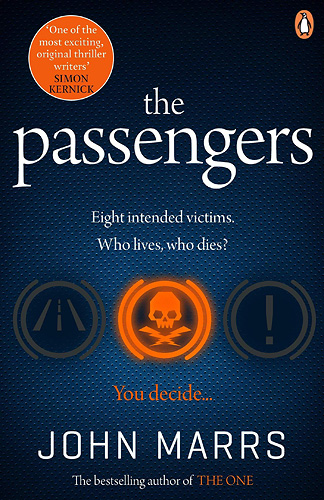 Imagine getting into your self-driving car, anticipating a comfortable ride as your vehicle takes you to your destination. Instead, a voice says, "You are going to die," and the car completely takes over, changing your route, locking you in, and leaving you with no choice but to submit to whatever it is that might be driving your vehicle. This is exactly what happens to eight individuals. Their terror is broadcasted on the Internet, and viewers start voting for who they think should live or who should die. Will it be the has-been TV star? The pregnant young woman? The abused wife? The illegal immigrant? None of them are exactly innocent, and soon they will find out if their secrets will play a hand in their fate.
ADVERTISEMENT - CONTINUE READING BELOW
Available on Amazon.
The Lost Night by Andrea Bartz (P864)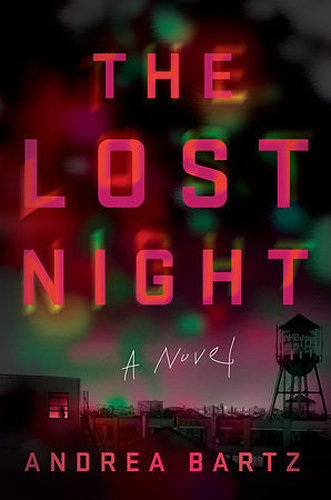 What really went wrong on that drunken night way back in 2009? Edie, a beautiful redhead, was at the center of all that was hip and happening in New York. But it turned out that things were not what they seemed when Edie was found dead with a suicide note. Ten years later, her best friend, Lindsay, remains bothered by Edie's death. But when a video of the night Edie died turns up, Lindsay can't help but suspect that her best friend was murdered. The thing is, she only has vague memories of that night. As she patches scraps together from Facebook posts, friends' accounts, and pieces of her own broken memory, Lindsay fears the worst: Was she herself involved in her friend's death?
ADVERTISEMENT - CONTINUE READING BELOW
Available at Fully Booked.
Don't Tell Teacher by Suzy K Quinn (U.S. $11.34; roughly P587)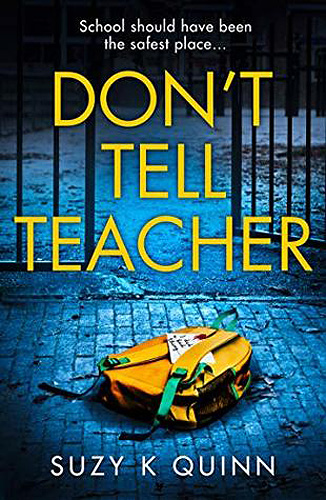 Running away from her abusive ex-husband, Lizzie Riley is set on a fresh start for her and her son, Tom. Social Services assists Lizzy in enrolling Tom in a local academy, and Lizzie is ecstatic at the school's first-rate reputation. But she gets worried when her son comes home sick from his first day at school. As the weeks go by, his attitude starts to change—he becomes sullen and aggressive, he has suspicious marks on his body, and always only has a hazy recollection of the day's events. As Lizzie takes a good, hard look at the school, she notices the bars crossing the classroom windows and wonders at the strict rule that prohibits parents from entering the grounds. What's going on in that school? Lizzie is determined to find out before it's too late for Tom.
ADVERTISEMENT - CONTINUE READING BELOW
Available on Amazon.
Share this story with your friends!
---
Help us make Spot.ph better!
Take the short survey
Load More Stories