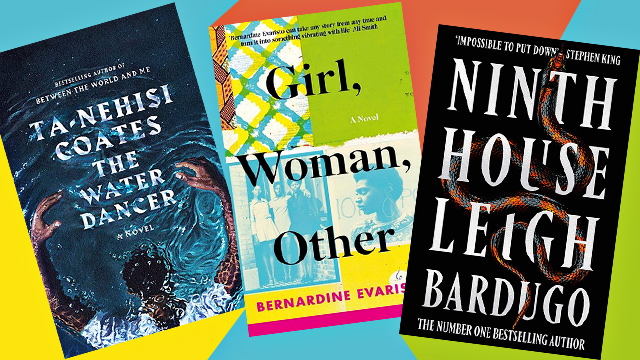 (SPOT.ph) You know what they say about books—they're gateways to extraordinary worlds. It's no wonder they make great gift ideas! While tickets to, say, London for your loved ones may be a bit out of your budget, you can always give them the tell-all autobiography of their favorite British musical artist. And really, no visa exists for the otherworldly community that one of today's best-selling authors have created in her latest novel—one that your fantasy-loving pal would no doubt adore. While all sorts of shiny trinkets may beckon (after all, 'tis the season of sales!), we're pretty sure the recipients would love these picks.
Here are 10 great reads to give the bookworms in your life this Christmas:
Simple Living by Shunmyo Masuno (P792)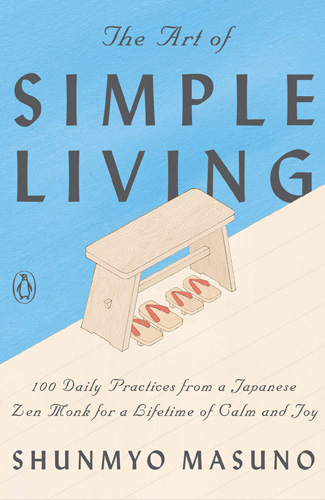 ADVERTISEMENT - CONTINUE READING BELOW
The perfect gift for the avid Marie Kondo fan, Simple Living teaches one easy lesson per day for 100 days. Developed by the Japanese monk Shunmyo Masuno, these lessons embrace the wisdom of Zen. For instance, Lesson #11 tells you to put  your fork down after each bite to "help you feel more grateful for what you have." Lesson #4, meanwhile, teaches you to bring order to your mind by lining up your shoes after you take them off. Full of clear, adaptable, and deceptively simple teachings, this book will bring the art of Zen to one's life.
Available at Fully Booked.
Me, Elton John Official Autobiography (U.S. $17.60; roughly P893)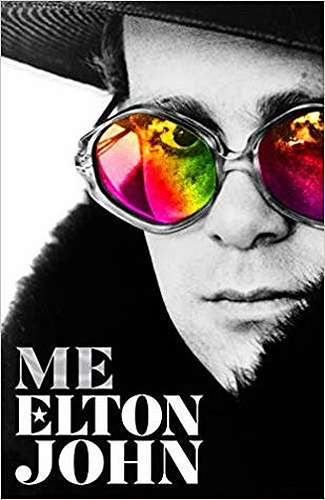 Living legend Elton John details his incredible life in his first and only official autobiography. Learn how the music icon—born Reginald Dwight—started his journey from the suburbs of London and end up in the world's biggest, most glamorous arenas. The  well-loved artist will take you inside his life, his loves and despairs, his triumphs and mistakes, his relationships and, yes, his drug addiction. Let him tell you about partying with Queen Elizabeth and Princess Diana, and about hanging out with the likes of John Lennon and Freddie Mercury. With all the ups and downs in his dramatic life, this is Elton John at his most vulnerable, and you will love him even more.
Available on Amazon.
The Ninth House by Leigh Bardugo (P816)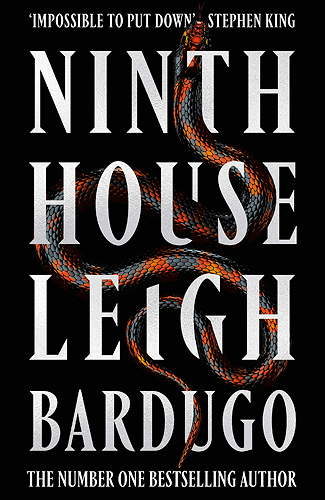 ADVERTISEMENT - CONTINUE READING BELOW
Stephen King finds this book impossible to put down, while Lev Grossman says "it's a portal to a world you'll never want to leave." One of the most-awaited novels this year, Leigh Bardugo's adult book, The Ninth House, is full of breathless twists and turns that would leave you panting for more. Set in Yale University, the story follows Galaxy "Alex" Stern, a troublemaker who is given the extraordinary opportunity to study at the prestigious university. But there's a catch: She is expected to join a mysterious organization, one that monitors the activities of secret occult societies. Her tasks include keeping magical parties in check, communicating with ghosts, and sitting in on sessions that may or may not involve raising the dead. If your fantasy-loving bud wants something dark and gritty this Christmas, this book is it.
Available at Fully Booked.
The Giver of Stars by Jojo Moyes (P895)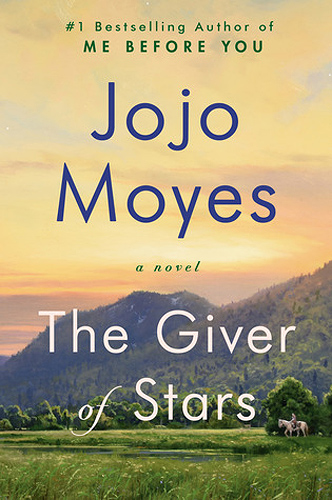 ADVERTISEMENT - CONTINUE READING BELOW
The author of Me Before You is out to top bestseller lists with her latest novel, The Giver of Stars. Based on a true story, the book chronicles the lives of five brave women as they conquer the elements of the Kentucky mountains during the Depression era. Alice, Margery, and three other extraordinary ladies sign up for Eleanor Roosevelt's traveling library. Together, they combat prejudices, violence, and forces of nature. Called the Packhorse Librarians of Kentucky, the five friends fight the odds to reach far-flung places to accomplish their quest—to give everyone access to the beautiful worlds contained within the pages of books.
Available at National Book Store.
You Suck at Cooking: The Absurdly Practical Guide to Sucking Slightly Less at Making Food: A Cookbook (U.S. $13.99; roughly P710)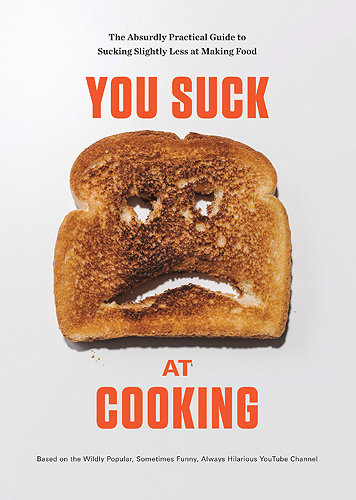 ADVERTISEMENT - CONTINUE READING BELOW
Based on the popular YouTube show "You Suck at Cooking," this cookbook aims to make noobs feel comfortable in the kitchen. Aside from kitchen tips, tricks, and over 60 recipes, it is also chock-full of funny stories, sarcastic commentaries, and nuggets of wisdom such as "breakfast provides your body with vital energy to not only thrive, but to cruise through life with general mediocrity." Knowing that, how can you not give this to your beloved ex-college dormmate who still exists on instant noodles? After all, this book will teach her how to up her game and whip up quiche cupcakes and even jalapeño chicken—just make sure to tell her that results are not guaranteed.
Available at Amazon.
Underland: A Deep Time Journey by Robert Macfarlane (U.S. $15; roughly P763)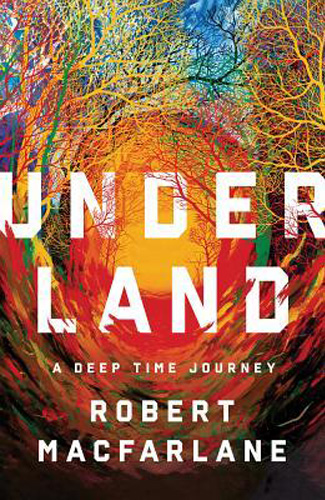 ADVERTISEMENT - CONTINUE READING BELOW
"Are we being good ancestors to the future earth?" Robert Macfarlane asks as he delves into the subject of traveling through "deep time." Now what is deep time? It's basically geologic time that encompasses the past, present, and future—from the creation of the universe to a world that may exist long after the reign of humans. The author takes you to the yawning depths of caverns and catacombs, as well as down to the deep recesses of mythology. As he shares his insights about nuclear waste storage and the underground whisperings of trees, he tells stories of valiant souls who braved the underland. Inspiring and informative, this would make a great present for the explorer in your circle.
Available on Amazon.
The Water Dancer by Ta-Nehisi Coates (P864)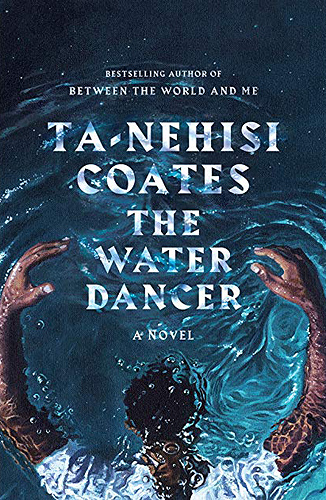 ADVERTISEMENT - CONTINUE READING BELOW
Ta-Nehisi Coates' beautiful prose will draw you into the world of Hiram Walker—a world of suffering, slavery, and yes, magic. The son of the tobacco plantation master and a slave, young Hiram loses all memory of his mother after she is sold. But there is magic bubbling inside him, a certain ability that saves him when his life is in peril. While Hiram enjoys certain privileges due to being his father's son, he yearns for freedom, and it is this peculiar power that propels him to flee his home and seek danger among the guerillas in the Underground Railroad. With his lyrical yet honest style of writing, Ta-Nehisi Coates' latest masterpiece will remind you of works by Gabriel Garcia Marquez and Toni Morrison.
Available at Fully Booked.
Girl, Woman, Other by Bernardine Evaristo (U.S. $22, roughly P1,116)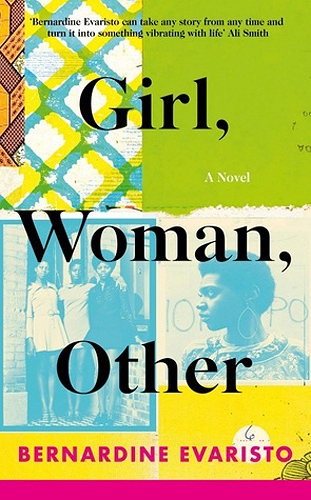 ADVERTISEMENT - CONTINUE READING BELOW
Following the stories of 12 black British women from different walks of life, the Booker Prize-winning Girl, Woman, Other gives voice to personas not often represented in fiction. Connected by relationships, blood, and myriad other reasons later revealed in the book, the story jumps from one woman's life to another. There's Amma, a lesbian playwright, whose teenage daughter, Yazz, is the product of her union with a gay man. There's also Shirley the teacher, Carole who was a victim of sexual assault, Megan/Morgan who prefers to be referred to as "they," and other vividly drawn characters who will make you laugh, cry, and relate to their joys and heartaches. Written in conversational prose, you'll fly through the pages of this relatively fast read.
Available on Amazon.
The Guardian by John Grisham (U.S. $17.97, roughly P912)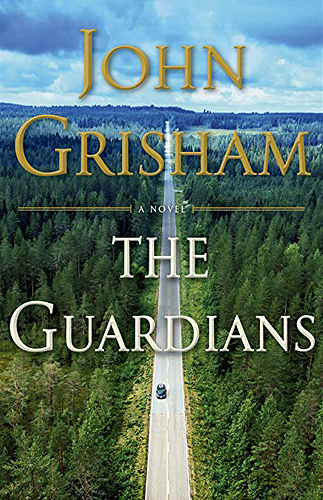 ADVERTISEMENT - CONTINUE READING BELOW
In a small town in Florida, all eyes are on Quincy Miller, a young black man accused of fatally shooting lawyer Keith Russo. Slapped with a life sentence, Quincy keeps protesting his innocence, never losing hope despite staying behind bars for more than two decades. With no one taking his side, he finally gets in touch with Guardian Ministries, a public interest law firm with a certain specialty: wrongful convictions. Cullen Post, a lawyer and an Episcopalian minister, handles Quincy's case, not knowing that there is more to it than meets the eye, and unwittingly putting his own life on the line.
Available on Amazon.
The Testaments by Margaret Atwood (P1,224)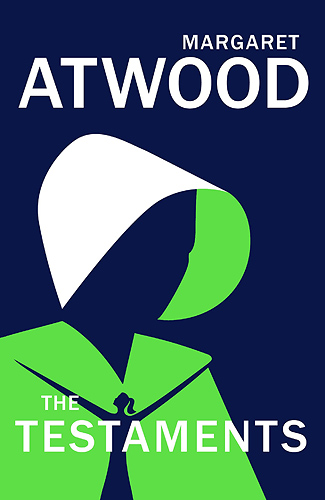 ADVERTISEMENT - CONTINUE READING BELOW
This year, we've got not one, but two Booker Prize winners! One is Girl, Woman, Other by Bernardine Evaristo and the other is The Testaments by Margaret Atwood. The sequel to The Handmaid's Tale, The Testaments outlines events 15 years after. Gilead is still in existence, its rules and order still in place. But this time, the story veers away from the Handmaids, mostly zeroing in on women who have grown up within the regime. One of them is Agnes Jemima. Innocent and naïve, the daughter of a Commander and a Wife is trying her best to figure out the workings of Gilead. Meanwhile the ruthless Aunt Lydia remains the order's most terrifying enforcer, giving glimpses into her life as she narrates her own story. Breathtaking and electrifying, The Testaments will treat you to unexpected twists as it reaches its conclusion.
Available at Fully Booked.
Share this story with your friends!
---
Help us make Spot.ph better!
Take the short survey
More Videos You Can Watch
Load More Stories