Let's Play: Check Out These Games Created by Pinoy Indie Developers
From bread and butter to a jumping shiba inu.
With startup developers to global brands coming into one place, the recent Esports and Gaming Summit 2019 was a jampacked three-day event for both gamers, fans, and exhibitors, recording around 42,000 attendees. Aside from several gaming booths of the most popular international video games, there was also the "underground arcade" of indie game creators. SPIN.ph visited these arcade grounds to check out the works of young developers who might just be the future of the Philippine gaming industry.
re.Cycle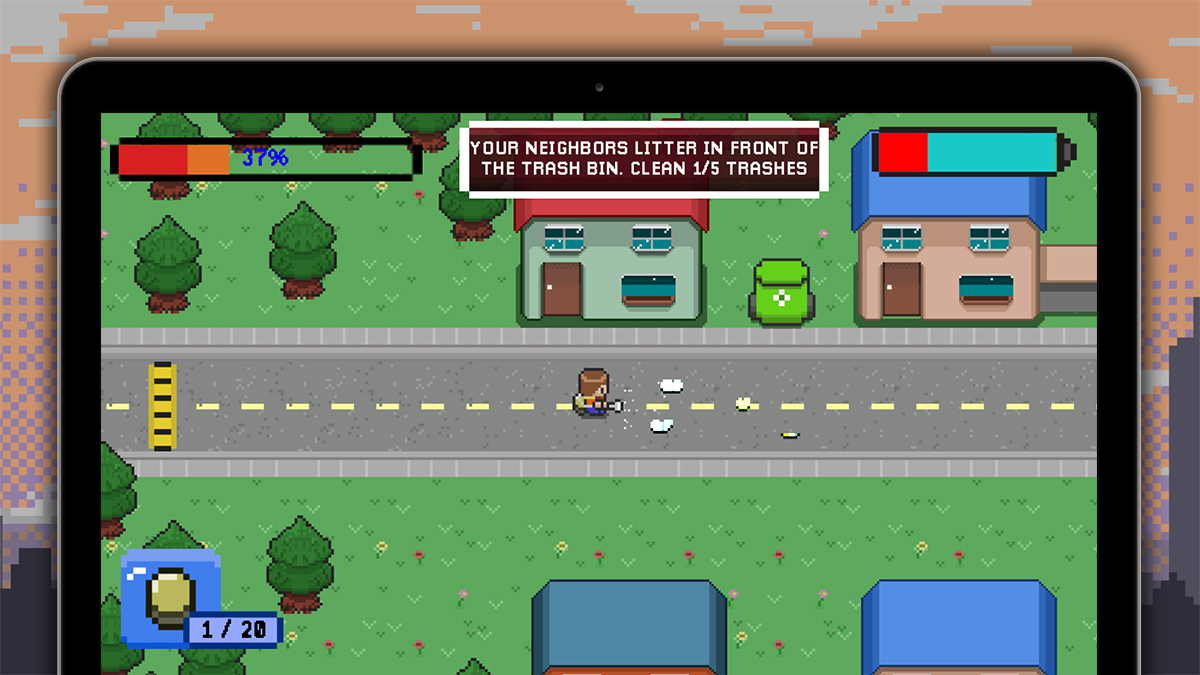 ADVERTISEMENT - CONTINUE READING BELOW
If you're looking for some digital escapism that hits a little too close to home, check out this creation by five students from the College of St. Benilde. re.Cycle draws inspiration from Pokemon: at the start of the game, a kindly grandfather figure will hand you a quest...and a vacuum cleaner. Now, it's up to you to roam around the streets of Manila, picking up trash and throwing them in the trash bin to advance to the next level.
"As it has always been an issue na 'yong mga tao nagtatapon lang kahit saan, we wanted them to have a mindset that you need to clean up your own trash and do it consistently," said Coleen Mendoza, one of the creators. "We just went for an action-adventure game wanting to produce one na maraming matututunan 'yong players."
Tackling the grim issue of garbage with a light, video-game touch was the team's primary goal as they developed it over the course of three hectic months. Case in point: the "quest giver" is a lolo figure, which Coleen shares was their way of connecting their creation to Filipino culture. The game is available on Windows. 
ADVERTISEMENT - CONTINUE READING BELOW
The Bread Adventures of Butter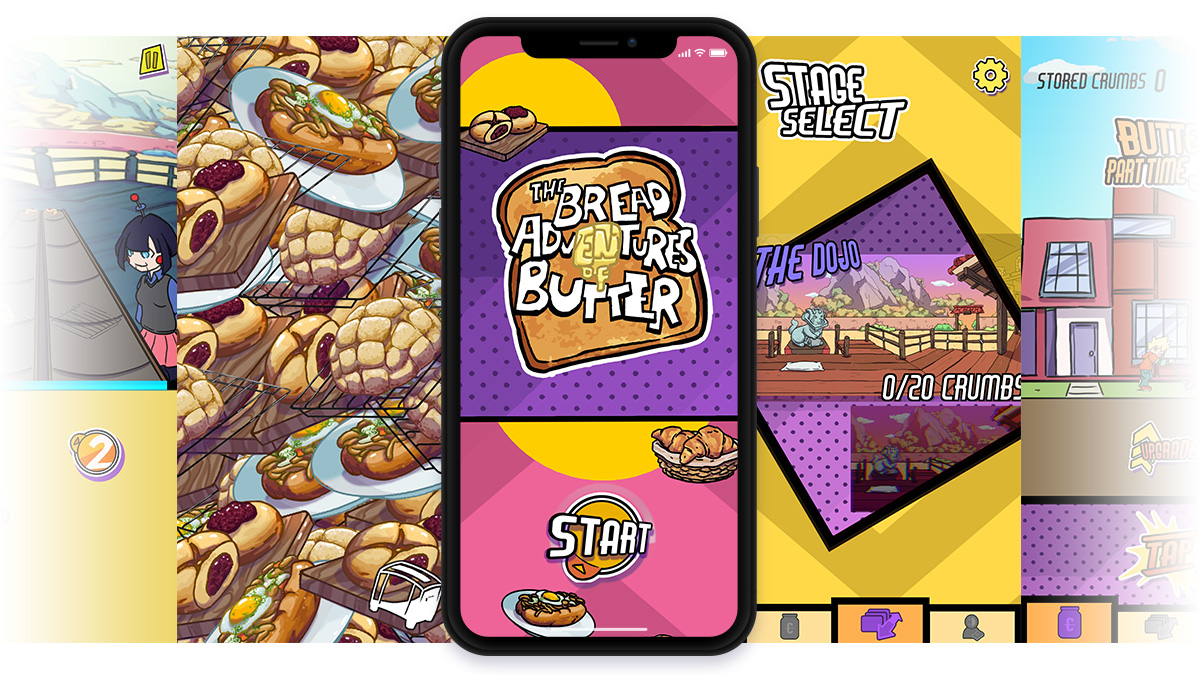 The most glorious concepts can come from the simplest interests. Case in point: The Bread Adventures of Butter, an innovative app that originated from a random craving for french toast. 
Chris Batol, programmer of Team Blue Orange, thought of developing a mobile that revolves around the idea of a single piece toast. When he told his partner (and artist) Jaypee Paras about it, the latter took the concept even further: the game would star a whole battalion of bread, and not just toast.
ADVERTISEMENT - CONTINUE READING BELOW
To play, you have to tap as much on-screen toast as you can in a tight race against an AI opponent. (Carbo-loading not included.) 
"It took us a year for the pre-production and five to six months of development," shared Batol. "We just wanted to make things simple, literally about bread and tapping." And why bread? "As visual artists, we liked the aesthetics of bread." Currently, only the demo version is available on Android.
Jump Squad 2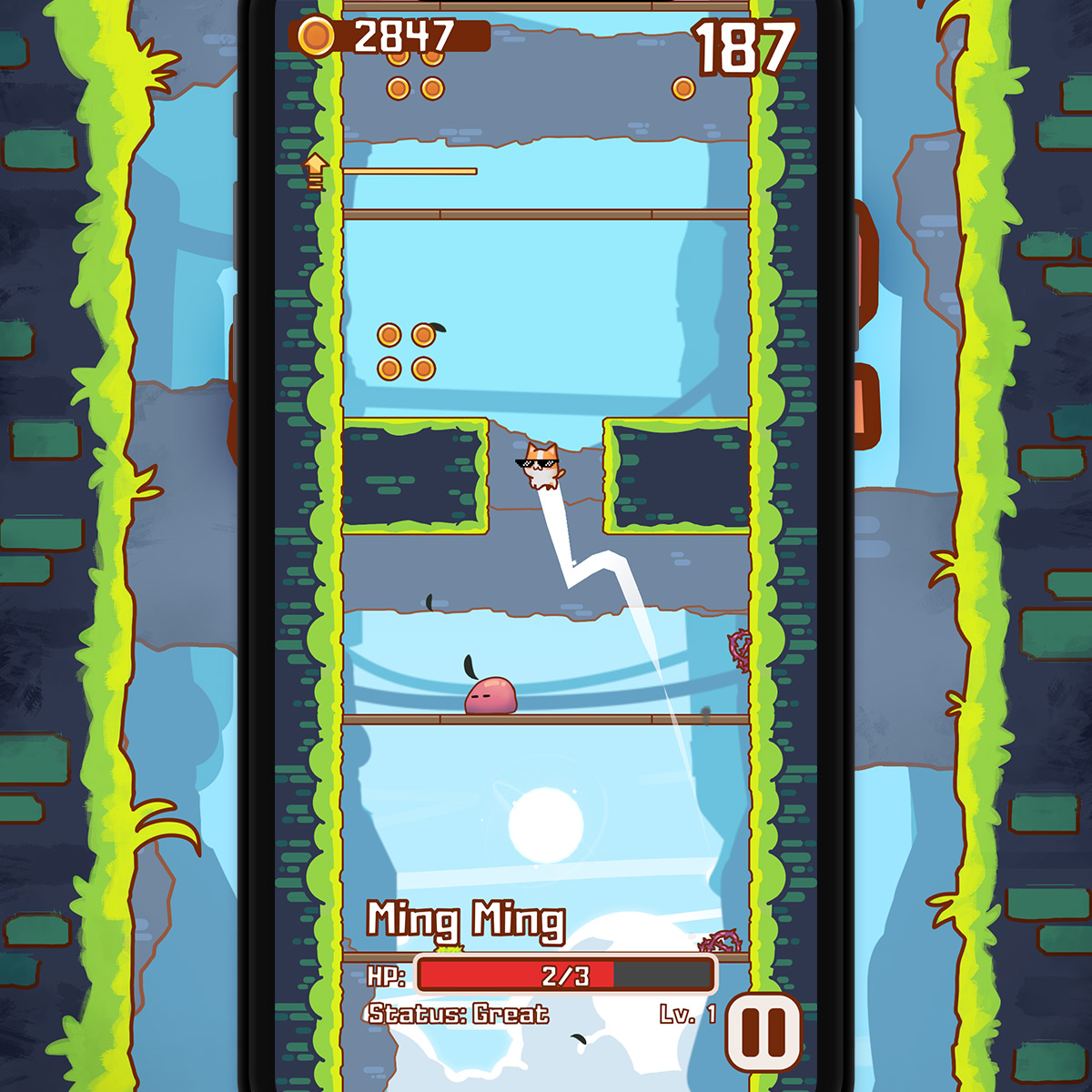 ADVERTISEMENT - CONTINUE READING BELOW
This take on Icy Tower or Doodle Jump is an excellent time-waster, but adds a little tweak by adding more complex obstacles and an adorable character select screen—including a shiba inu and a cat named "Ming Ming."
"We just want to show our creativity, since our marketplace is kids, and kids love cute animals like our characters and we are encouraged to build more games like that," shared video game artist Solomon Mejorada, who, along with a partner programmer, developed Jump Squad 2 in two months. 
With its animal-centric theme, the creators plan on using the game as a platform to advocate. For now, their goals remain refreshingly humble: give their players some cool play time to end their boredom. The app is available for Android. 
For more information, visit Indie Fiesta's Facebook page.
Recommended Videos
Load More Stories