10 Romance Novels That Will Make You Feel Warm and Fuzzy This Holiday Season
These books make great gift ideas, too!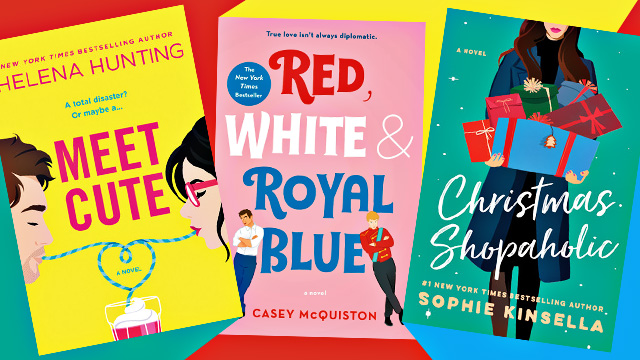 (SPOT.ph) With the cool breeze whipping through the night air, fairy lights twinkling in every corner, and rom-com trailers on autoplay on Netflix, it's no doubt that Christmas has become the most romantic season of the year. If you feel like taking a break from the movies, give these books a go—be sure to have your comfiest blanket and a mug of hot cocoa within reach!
Here are 10 cozy romance novels that will make you all sorts of kilig:
Meet Cute by Helena Hunting (P720)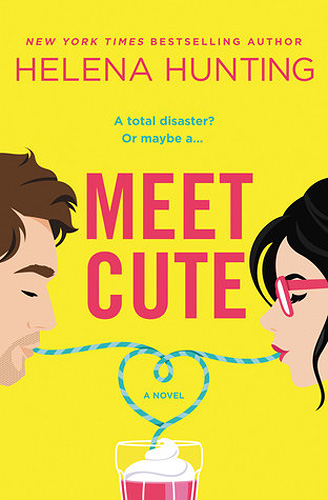 Merriam-Webster describes "meet-cute" as "a cute, charming, or amusing first encounter between romantic partners." And that's exactly what happens to Kailyn Flowers and Daxton Hughes. As she heads to her next class, law school student Kailyn literally crashes into the object of her teenage fantasies, former celebrity Daxton. Now, Kailyn is the calm and collected sort, but if you were in her place, would you be able to keep your cool? Reduced to a blubbering and simpering fangirl, Kailyn wonders why Daxter doesn't run the opposite direction. Instead, the encounter leads to friendship… and ultimately to the sound of her heart breaking into pieces. Fast forward to five years later. In a tragic change of circumstances, Dax becomes the guardian of his 13-year-old sister, and Kailyn is the only one who can help him. As she allows him into her life again, albeit in a professional capacity, Kailyn finds herself looking forward to their meetings. Uh-oh, it looks like she's well on her way to falling in love with him all over again!
ADVERTISEMENT - CONTINUE READING BELOW
Available at Fully Booked.
The Marriage Clock by Zara Raheem (U.S. $8.99, roughly P460)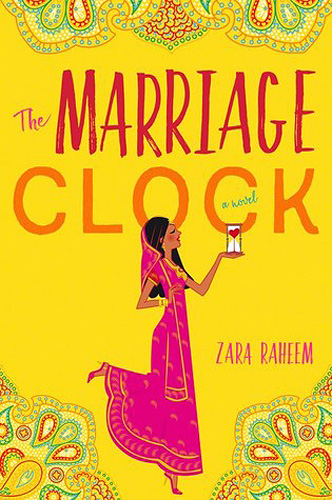 'Tis the season of fruitcake, reunions, and this famous line: "May boyfriend ka na ba?" And just like many single ladies out there, Leila Abid is feeling the pressure to get married. She's more than halfway done with her twenties and there's still no man on the horizon. Her traditional Indian parents are no help, either, pushing her to get married and giving her a three-month deadline to find Mr. Perfect. With this ultimatum, Leila decides to get rid of her dreams of falling in love and simply jump into the world of dating to snag herself a husband. She throws herself into a whirlwind of speed dates, online dates, and blind dates. But no one tickles her fancy, and as her frustration grows, she is led down the path of self-discovery, presenting her with the question: What if she ends up alone?
CONTINUE READING BELOW
Recommended Videos
Available on Amazon.
Red, White, & Royal Blue by Casey McQuiston (P934)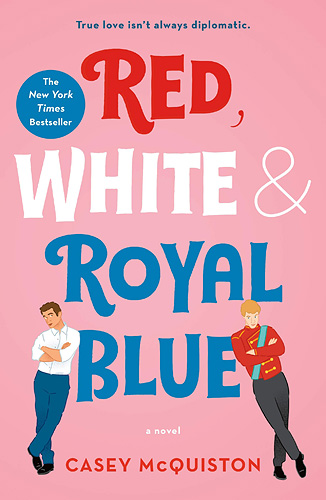 We've got ourselves a royal squabble as America's First Son, Alex, gets involved in a tussle with the Prince of Wales, Henry. After Alex and Henry cause a scene at a wedding, parties from both sides of the pond scramble to do damage control. The two are forced to form a fake friendship, with Instagram chronicling their relationship. But as time passes by, the friendship becomes real, growing deeper as they get closer to each other. Alex is confused by his feelings for Henry, as he helps his mother, the current President of the United States, campaign for reelection. Meanwhile, Henry finds himself under the scrutiny of none other than the Queen herself. Is it possible for romance to blossom between Alex and Henry? And what happens if they do fall in love? Heartwarming and utterly charming, Red, White & Royal Blue will have you rooting for the two as they navigate the complications of their burgeoning relationship.
ADVERTISEMENT - CONTINUE READING BELOW
Available at Fully Booked.
How to Hack a Heartbreak by Kristin Rockaway (U.S. $9.29, roughly P473)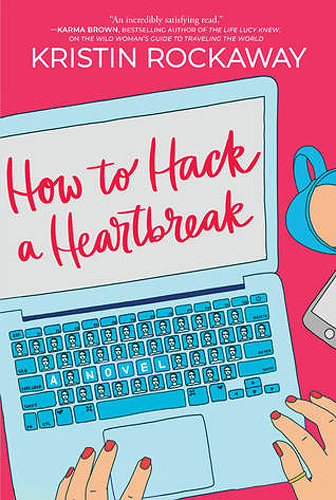 Melanie Strickland is a wiz with software and coding, but her skills are wasted in a tech incubator dominated by obnoxious brogrammers (yes, with a B). As if being surrounded by entitled men at the office isn't enough, a dating app, Fluttr, matches her with so-called potential romances who turn out to be unsavory dates. Mel's finally had enough of bad dates and unsolicited photos of certain…appendages, and comes up with an app called JerkAlert, which becomes viral the moment it is released. No one knows she's the genius behind JerkAlert, least of all Alex Hernandez, the only interesting guy at work and her almost-boyfriend. Will Mel survive with her dignity and integrity intact as her professional and personal lives collide? Or will she lose everything on impact?
Available on Amazon.
ADVERTISEMENT - CONTINUE READING BELOW
Christmas Shopaholic by Sophie Kinsella (P750)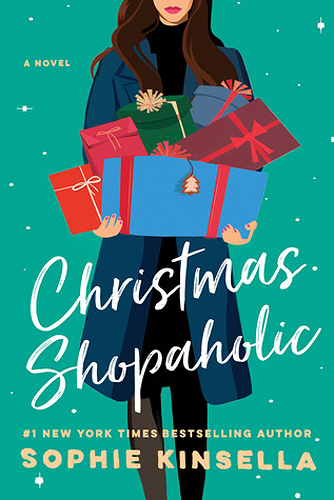 Fans of the famous shopaholic Becky Bloomwood Brandon will be utterly delighted with the popular author's latest installment in the series. Becky is now living in suburban bliss with her husband, Luke, and daughter, Minnie. Helping out at her best friend Suze's gift shop, life is cozy and idyllic. Until her parents bequeath a long-observed holiday role to her, that is. As Christmas host, Becky has to plan the festivities, taking into consideration certain demands: a vegan turkey, aftershave for Luke, a special picnic hamper for Minnie, and a ton of other things that makes Becky's head whirl. An old flame—who is now a rock star, apparently—turns up, with shady girlfriend in tow, and in between shopping and taking care of the festivities, Becky's golden heart still manages to shine as she tries her hardest to give everyone the best Christmas ever.
ADVERTISEMENT - CONTINUE READING BELOW
Available at National Book Store.
Don't You Forget About Me by Mhairi McFarlane (U.S. $10.87, roughly P554)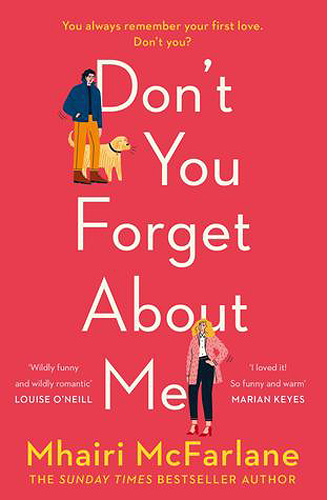 An already bad day takes a turn for the worst when Georgina gets fired from her job at an Italian restaurant and comes home to her boyfriend cozying up to someone else in bed. She discovers that he never thought they were exclusive, despite having been together for six months. Smarting from the double whammy, Georgina is grateful as her sister and brother-in-law come to her rescue, securing the heartbroken girl a job at a pub. Now, there's something about that pub…especially with the handsome owner, who turns out to be Lucas McCarthy, her first-ever love. But no matter what flashbacks Georgina has, Lucas can't relate to them—because he can't remember her. With secrets from Georgina's past coming up to the surface, she wonders if there will still be a second chance for her and Lucas.
ADVERTISEMENT - CONTINUE READING BELOW
Available on Amazon.
The Friend Zone by Abby Jimenez (P720)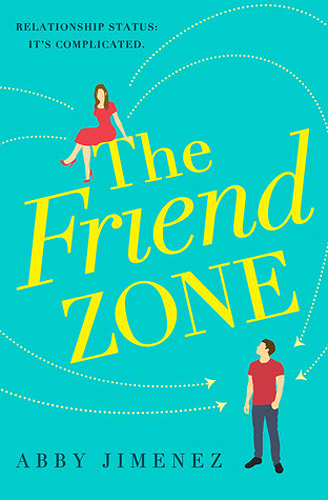 Kristen Peterson is a practical woman. She owns a business that caters to dogs, is a fiercely loyal friend, and fights off drama with her own brand of snark. She also has a boyfriend (based abroad), a dog, and a secret medical condition that will render her unable to have children. Her life turns topsy-turvy when she meets Josh Copeland, the sexy best man in her friend's wedding. The sparks are undeniable, and as he starts working as her new carpenter, Kristen finds herself struggling with her feelings for him. She tries to keep the attraction at bay by wearing her rattiest clothes and generally doing her best to look undesirable. After all, she really should not fall in love with him—and vice versa. Not only does Kristen have a boyfriend, it's also Josh's dearest wish to have a big family someday. With her infertility issues, Kristen knows she's not the girl for him and tries to stay away, but their chemistry makes it all a little harder than it sounds.
ADVERTISEMENT - CONTINUE READING BELOW
Available at Fully Booked.
We Met in December by Rosie Curtis (U.S. $14.39, roughly P733)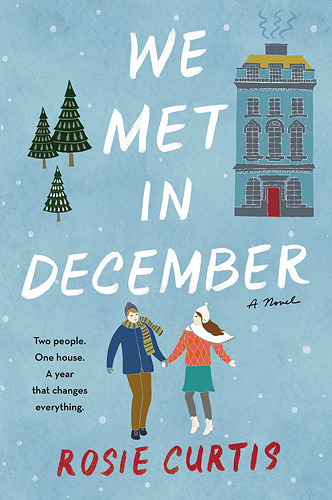 A quaintly crumbling Notting Hill House, a twinkly Christmas dinner, strangers thrown together—the setting is ripe for romance. Jess is excited to start life in London, and when she meets her new flatmate, Alex, during the Christmas dinner hosted by their landlord, she instantly falls for him. There may not have been a kiss, but Jess is convinced of their connection. Unfortunately cutting the encounter short by leaving for a holiday, Jess goes off in a rose-colored haze…only to come back and find Alex dating another flatmate, Emma. Will Jessie find ways to reconnect with Alex or will she dismally settle for friendship with him? The latter is especially hard to do, especially if you share the same floor with the object of your affection.
Available on Amazon.
No Judgments by Meg Cabot (P720)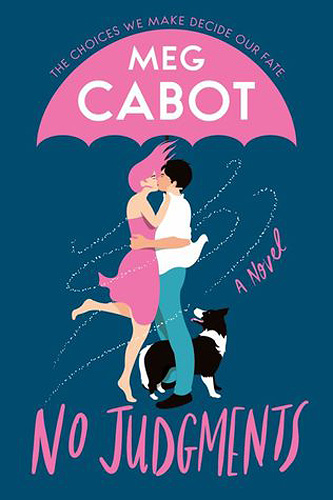 ADVERTISEMENT - CONTINUE READING BELOW
Bolstered by happy memories of childhood vacations spent there, Bree Beckham moves to Little Bridge Island, Florida. But a hurricane is brewing—a category 5, no less—and as it finally sweeps through the island, it knocks out power and cell service in Little Bridge, cutting it and its inhabitants off from the mainland. Bree survives the storm, but she discovers that many locals have been separated from their pets. Her animal-loving heart feeling their agony, Bree is determined to do something about the situation. She enlists the help of her boss's nephew, Drew Hartwell. Fully aware of his reputation as a playboy, Bree is wary of Drew, having narrowly escaped from an abusive ex-boyfriend. As pets are rounded up and the storm subsides, things heat up between Bree and Drew. And that's when her ex chooses to show up, jolting Bree back to reality. She gets to thinking: Is Drew another bad decision or is a relationship with the town heartthrob worth pursuing? Bree has to make up her mind and heart in the midst of fallen trees, windswept roads, and a menagerie of characters you'll undoubtedly fall in love with.
Available at Fully Booked.
Kiss Me Not by Emma Hart (U.S. $14.99, roughly P763)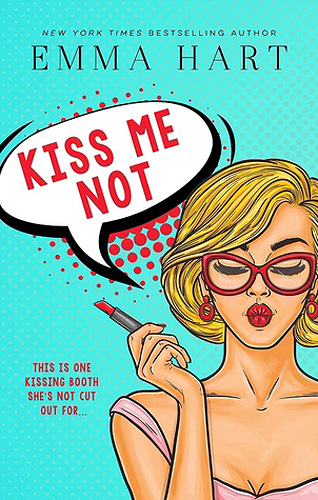 ADVERTISEMENT - CONTINUE READING BELOW
Meet Halley Dawson, racoon lady extraordinaire and Creek Falls' very own reigning kissing booth champ for four years running. Besides putting peanut butter sandwiches out for racoons every night, Halley is busy with another thing: fighting off the temptation to kiss Preston Wright, her best friend's brother. She's had a raging crush on him since she was 16 years old, and she's determined not to let him ruin her streak. As her competition in this year's kissing booth (a dollar for a kiss—your contribution goes to charity!), Preston is giving her a run for her money. Being the town's most eligible bachelor, the line for him grows by the minute, and it drives Halley crazy! Maybe this will be the year she'll win his heart, or maybe she'll get all the kisses she needs, but not the only one that she wants.
Available on Amazon.
Share this story with your friends!
---
Help us make Spot.ph better!
Take the short survey
Load More Stories