(SPOT.ph) Nobody celebrates Christmas the way Filipinos do—we've got countless traditions, like Simbang Gabi, parols, Aguinaldo, panunuluyan, Jose Mari Chan, and more. And with all the celebration, it can't be helped that we generate a lot more waste during this time. No, we're not just talking about all the unwanted gifts; we mean actual trash. So in case you need some motivation to have a more sustainable holiday, here's a roundup of tips and tricks for having a green Christmas. 
Here are 10 ways to generate less waste and celebrate a sustainable Christmas:
Bring your own reusable cutlery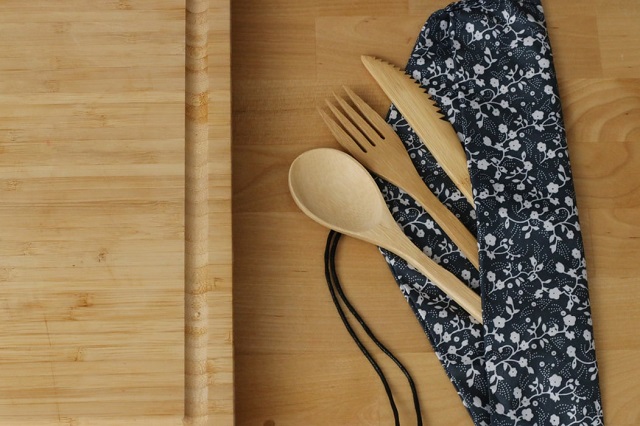 ADVERTISEMENT - CONTINUE READING BELOW
Single-use plastics are arguably one of the biggest generators of waste at any given time of the year, but with all the salo-salos and potlucks that happen during Christmas, you're bound to hit a much-higher-than-average mark for disposable cutlery. Lessen that number by dumping a pocketable cutlery set in your bag, and be sure to ready your tumblers! Best part? You could totally use a lunchbox set to take home some leftover goodies.
Be creative with your leftovers
There are a lot of uniquely Pinoy Christmas traditions, but eating is arguably one of the more universal things we enjoy with the rest of the world. Quezo de bola, ham, lechon, kakanin—the list of Christmas food goes on and on, and unfortunately, sometimes, so do the leftovers. If you can't will yourself to take another bite of lechon, why not transform it into the ubiquitous paksiw? It might not be as popular a hit, but it will last you until at least New Year's. You could also experiment with a Christmas omelet for all the leftover cheese and ham, or toss everything into a skillet and fry it with some rice.
Make sure to stock up on large, reusable bags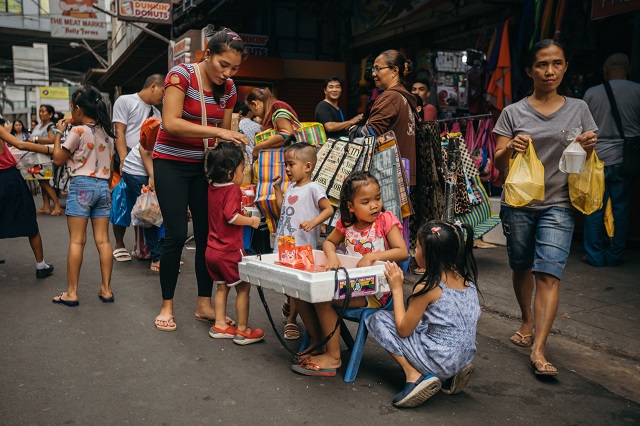 We all know Christmas is the time to get your shopping mode cranked all the way up, so don't forget to lug around reusable bags. Whether it's a trip to Divisoria to buy gifts wholesale—those huge-ass bags that come with a zipper sell for less than a P100 each—or to the grocery to prep for Noche Buena, reusable bags are your best friend this season.
ADVERTISEMENT - CONTINUE READING BELOW
Use old magazines or craft paper to wrap your gifts
Go the ol' kitschy route and wrap up your presents with recycled paper! It would be great if you have some craft paper still lying around from a previous project, but if not, then you can jazz up your gifts with old magazines or even newspapers. It might take a bit more effort to choose the right patterns and tape them together, but the overall effect will be worth it. Or if you've got plain manila paper or cartolina still in stock, you could use those and add a ribbon for extra glitz.
Use reusable gift bags or multi-purpose wrappings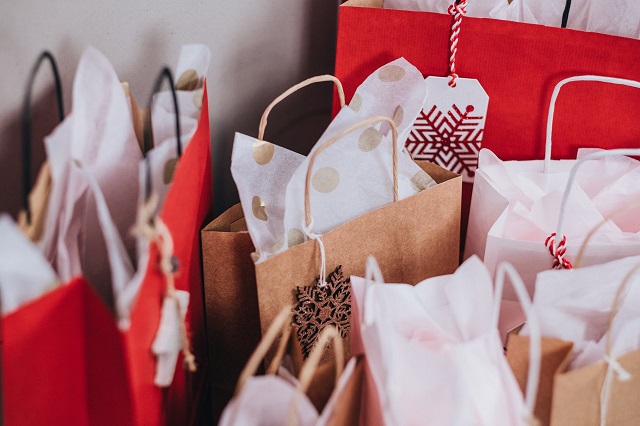 ADVERTISEMENT - CONTINUE READING BELOW
Make your presents extra special by including the packaging as a gift. If you're not into upcycling leftover craft paper, you could go the opposite route and use nice bags or boxes as wrapping. That way, it will be like you're giving two gifts in one! Here's an idea for an extra-special gift: wrap it up in a lovely scarf that you want that extra-special person to enjoy, too.
Go for locally made or even handmade gifts
Responsible shopping can be quite difficult, especially if you're buying en masse. Instead of heading to huge shopping hubs, you could try opting for small-scale local makers. Don't be afraid of the term "artisan"; it doesn't always equate to "expensive." Also, you could always just give a heartfelt message on a simple card, or craft something small but meaningful to give as gifts.
Choose gifts that aren't material at all
If you really want to bring down the number of material things that will eventually be thrown away, why not gift an experience? No, we don't just mean a free hug (though we can't imagine who'd say no). You could buy tickets to a play or long-awaited concert, maybe a subscription to a streaming platform, or, if you really want to go the extra mile, coupons for chores or small errands.
ADVERTISEMENT - CONTINUE READING BELOW
Use LED Christmas Lights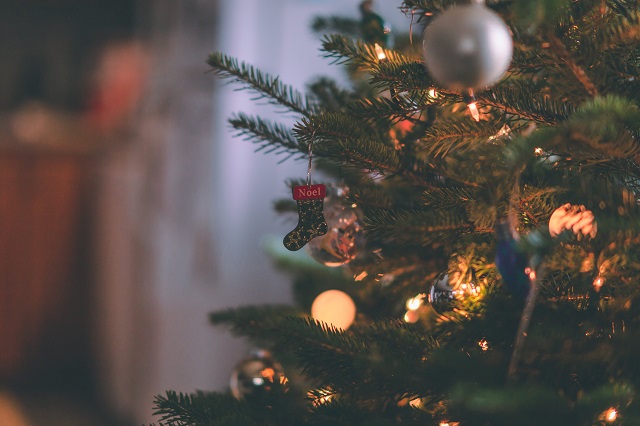 We all know that one household that goes all out with their Christmas lights, or if your family is the one in question, try to use energy-efficient ones. It's tempting to buy just any old string of lights, especially since their usually cheaper, but using LED ones will save you energy, and money, too, in the long run. Also, try to set a schedule for when your decorations will be lighted; not only will this save on energy, but you also wouldn't want to burn a random passerby's retinas at two in the morning.
ADVERTISEMENT - CONTINUE READING BELOW
Find your nearest donation centers
Got a gift you don't, um, really appreciate? Or got two of the same thing? Or maybe you need to get rid of some stuff to make way for new things (and the New Year)? Whatever it is, head on over to your community's nearest donation centers to give your things over to someone else who might need it. Alternatively, you could always re-gift it to someone who deserves, or would like it better; just be sure to do it in a suave way to avoid hurting feelings!
Buy ornaments that will last longer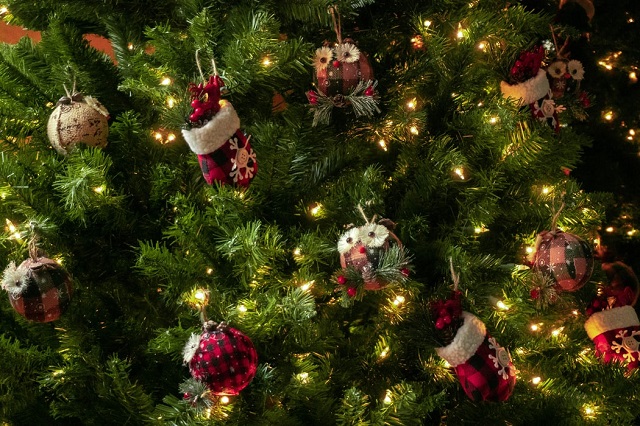 ADVERTISEMENT - CONTINUE READING BELOW
We know "long-term" always sounds scary, but investing in things will always prove better in the far future. Instead of buying flimsy, almost disposable ornaments for cheap, try to look for higher-priced items that you're sure will last longer. Not only will you be compelled to take care of them and make sure they don't land in the trash for years to come, they also generally do look better. Aside from investing in ornaments, you could also try making your own! We know it's cheesy, but handmade things have a different feel to them, especially when it's tied to a time as special as Christmas.
Share this story with your friends!
---
Help us make Spot.ph better!
Take the short survey
More Videos You Can Watch
Load More Stories