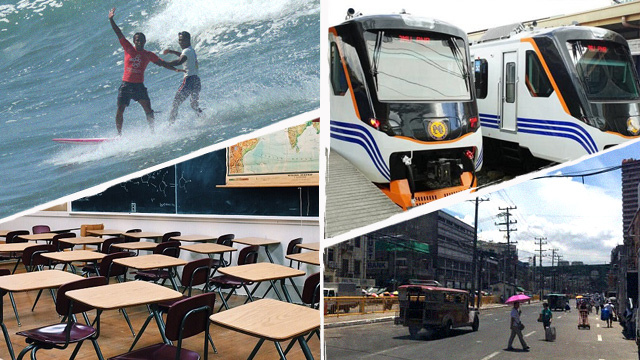 (SPOT.ph) The year 2019 was once again a crazy one for Filipinos worldwide. It felt like the year was dragging on for centuries, and then suddenly zoomed to a close with the last few months. Before we bid this year goodbye, we dipped into our archives to find a couple of things that managed to make us smile, or, at the very least, lifted our spirits a bit. From new trains, cool discoveries, fresh mandates, and more, check out this list of things that made 2019 better.
ADVERTISEMENT - CONTINUE READING BELOW
Here are 10 good things that happened in the Philippines this 2019:
Easier access for travel to more countries
Most of you have probably revisited your bucket lists because a couple of countries declared visa-free entries to Philippine passport holders in 2019. Cambodia and Taiwan have both extended their existing visa-free policy. Note that Taiwan's extension ends on July 2020, so you may want to book ASAP. Kazakhstan also declared itself visa-free, while Filipinos are eligible for an e-visa entry to St. Petersburg, Russia, as long as they enter through Pulkovo Airport.
New trains for the Philippine National Railway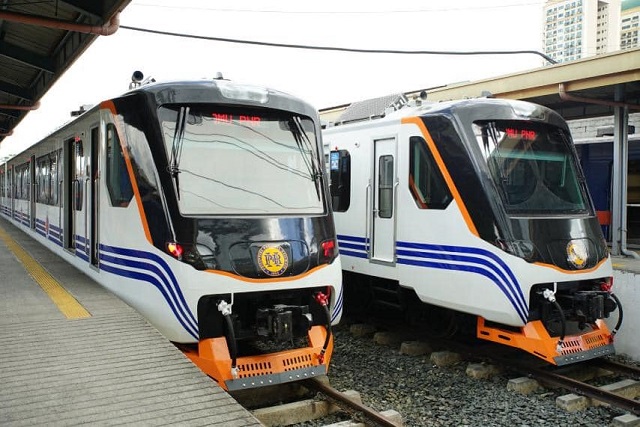 The Philippine National Railways train line got some well-deserved and long-overdue attention this year. Take a look at the brand new Indonesian-made trains that were deployed in December. These two trains are only a taste: Thirty-seven more rail cars and three locomotives are expected to arrive. Plus, the first Filipino-made train, developed by the Department of Science and Technology, also had its first run in January.
An app that lets you buy rice straight from farmers
Amidst the intense drop in the price of local palay after the Rice Tariffication Law was implemented, one app offered a way to help our farmers. Session Groceries is an online store that developed its own app to help buyers go direct to farmers—and not just for palay, but whatever kind of produce farmers could sell. It brought new levels of meaning to buying responsibly, and offered a bit more assurance as to where your money was going.
ADVERTISEMENT - CONTINUE READING BELOW
The restoration of the Rizal Memorial Coliseum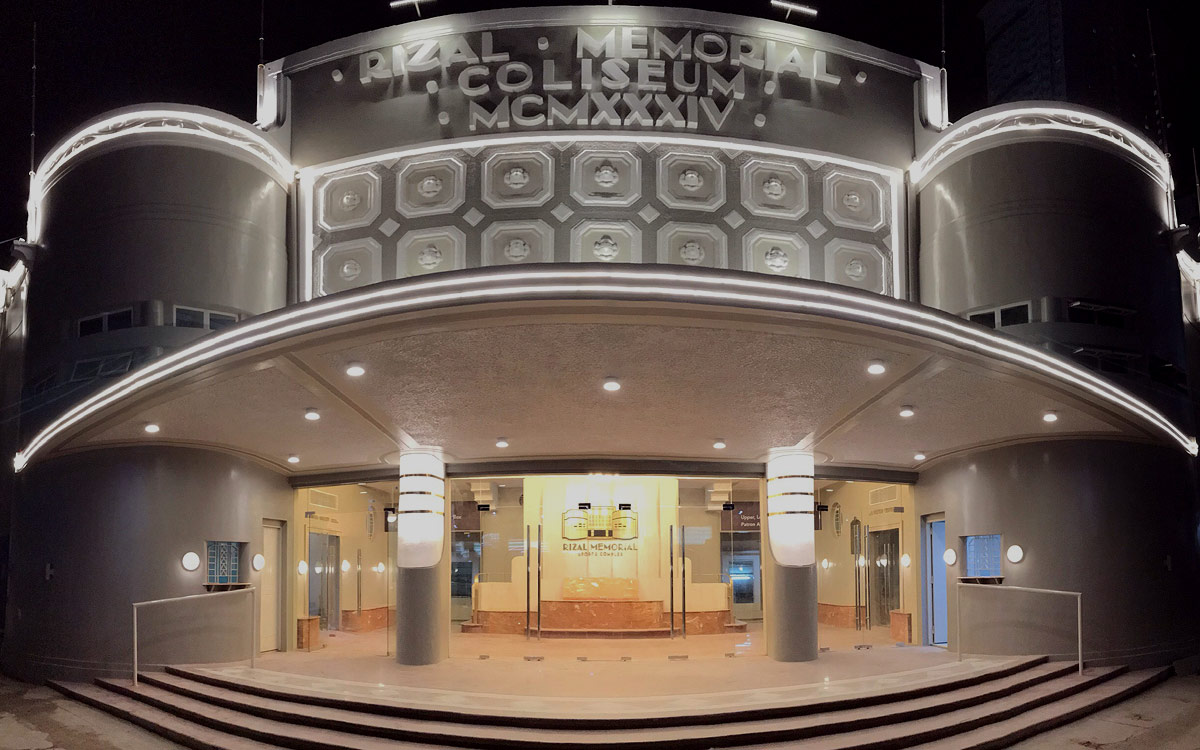 This historic Art Deco building underwent major rehabilitation this year, and people finally got to see just how majestic this early 20th century building really is. The project, led by heritage architect Dr. Gerard Lico, restored the building to its former grandeur. The coliseum was finished right in time for the 30th Southeast Asian Games and was where gymnast Carlos Yulo snatched up several medals, and where several more athletes will make sports history.
ADVERTISEMENT - CONTINUE READING BELOW
Discovery of plastic-eating bacteria in Zambales
Arguably one of the coolest scientific discoveries of the year, four strains of bacteria found in Zambales were capable of biodegrading—similar to "eating"—low density polyethylene, the same material used in most plastic packaging. The "plastic-eating" bacteria was discovered by Denisse Yans dela Torre, Lee delos Santos, Mari Louise Reyes, and Ronan Baculi, and could prove useful in helping solve the waste problem. 
Bawal Bastos Law
ADVERTISEMENT - CONTINUE READING BELOW
People all over the Philippines breathed a sigh of relief when the Safe Streets, Workplaces and Public Spaces Act, a.k.a. "Bawal Bastos Law" lapsed into law in May. The law penalizes "catcalling, wolf-whistling and other forms of gender-based street harassment." It was introduced by Senator Risa Hontiveros, who called the bill's lapse into law a "a landmark victory against bastos culture."
Neutral School Desks Law
Who else remembers the intense competition for the few "left-handed desks" each classroom had? Well, this new law will make sure no student has to go through that struggle again. Republic Act No. 11394 mandates that all schools provide "neutral" desks to students. It's a small victory, but at least kids of the future—whether right or left-handed—will never have to face awkward seat adjustments again.
Roger Casugay's act of sportsmanship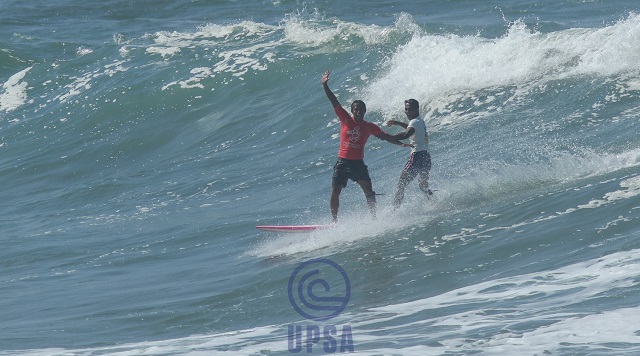 ADVERTISEMENT - CONTINUE READING BELOW
The 30th Southeast Asian (SEA) Games also gave us another cool moment. While the regional meet was far from spotless, Pinoy surfer Roger Casugay gave us a ray of sunshine when he stopped midway through a competition to help out a competitor. Contestants were paddling out in strong waves when Indonesian surfer Arip Nurhidayat was swept from his board with a broken leash and into the huge swells. Casugay reached out and gave him a ride back to safety on his board—despite the competition still ongoing. The day's tournament was eventually cancelled, but kudos to Casugay for the excellent show of sportsmanship!
Free train rides for students and transport discounts
Students were given free rides in the Metro's train lines for certain hours on school days. This was in a bid to decongest the normal commute rush, and yup, get kids to school on time. Aside from free train rides, the Student Fare Discount Act, a.k.a. Republic Act 11314, gives students a 20% discount on all transport options, including airfare, so kids this 2020 will have less excuses to go out and explore.
ADVERTISEMENT - CONTINUE READING BELOW
The Divisoria makeover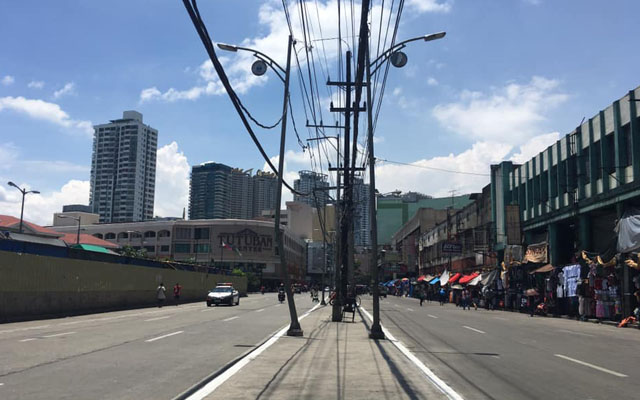 A lot has changed in the city of Manila ever since Mayor Isko Moreno came into office this year, but perhaps the biggest shock of all is the clean-up of Divisoria. The shopping hub isn't exactly known for being a sparkling clean place, so when Recto Avenue was suddenly cleared up, the entire Metro felt a collective shock. It seems there's still a lot to be done, as the nearby Ylaya Street received the ire of Moreno just a few months later, so we'll keep on the watch!
ADVERTISEMENT - CONTINUE READING BELOW
Share this story with your friends!
---
Help us make Spot.ph better!
Take the short survey
More Videos You Can Watch
Load More Stories